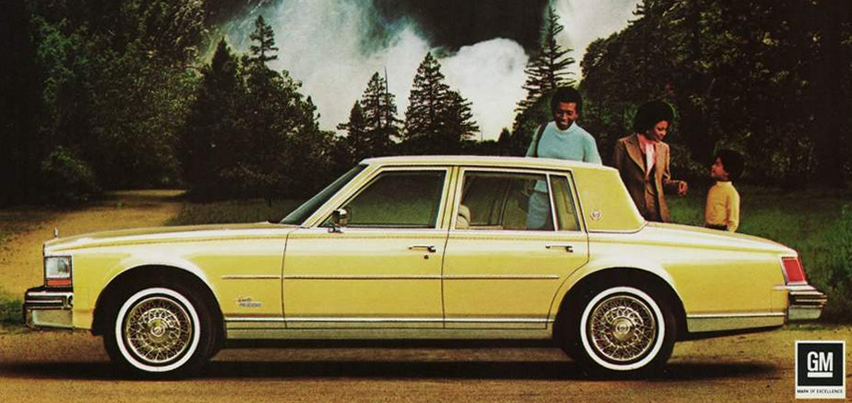 What price luxury? In 1979 terms, that price was around $8000… because that's about where the base prices of the near-luxury Oldsmobile Ninety-Eight and Buick Electra kicked in. Just a little higher up the dollar tree we find the Chrysler New Yorker.
It's interesting that by 1979, Mercury had no products that played anywhere near the that strata. A top-line Grand Marquis started around $7500, but could not be optioned out anywhere near as lavishly as a Ninety-Eight or Electra.
Note the inclusion of a Jeep product among the ads shared below. It is the commonly held belief that the Wagoneer did for luxury SUVs what the Ford Explorer did for the modern crossover. Wagoneer was a truck way ahead of its time, and very sought after by collectors today.
If you've spent time with any of the posh rides seen here, please tell us about it. We like knowing how the other half lives.
60s Madness! 10 Years of Classic Pickup Truck Ads
Cadillac Fleetwood Brougham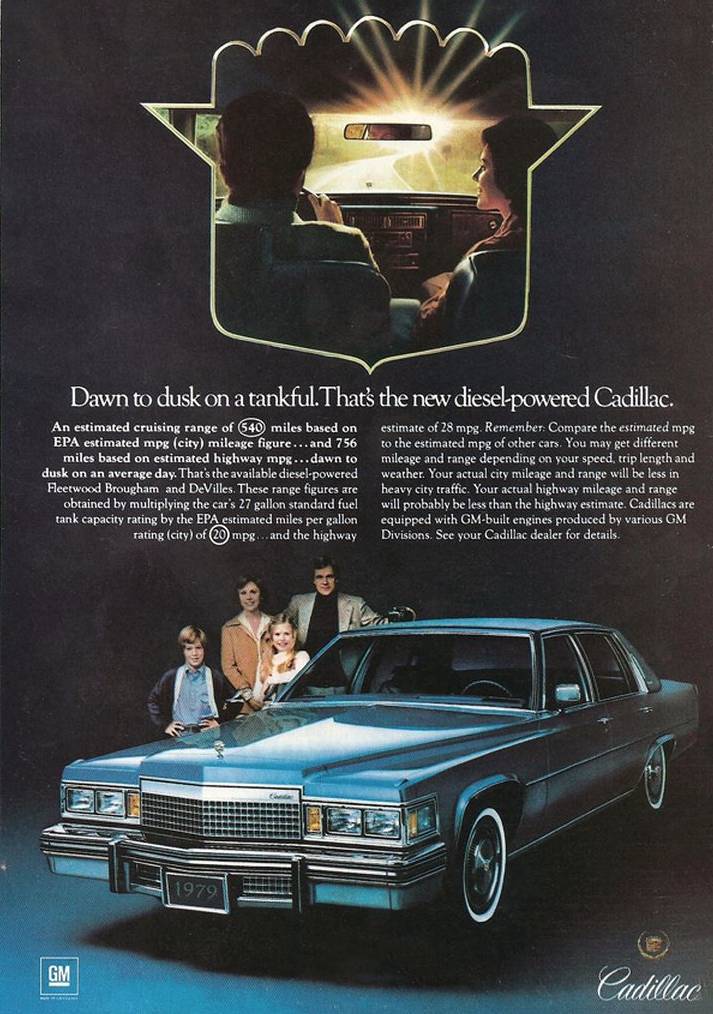 Cadillac Eldorado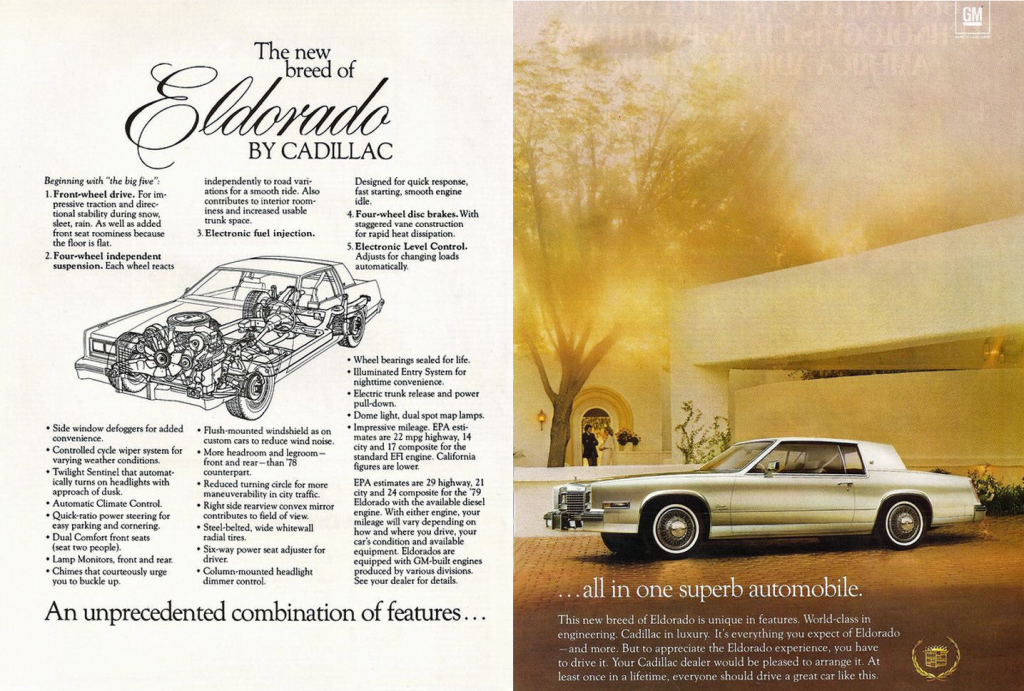 Cadillac Seville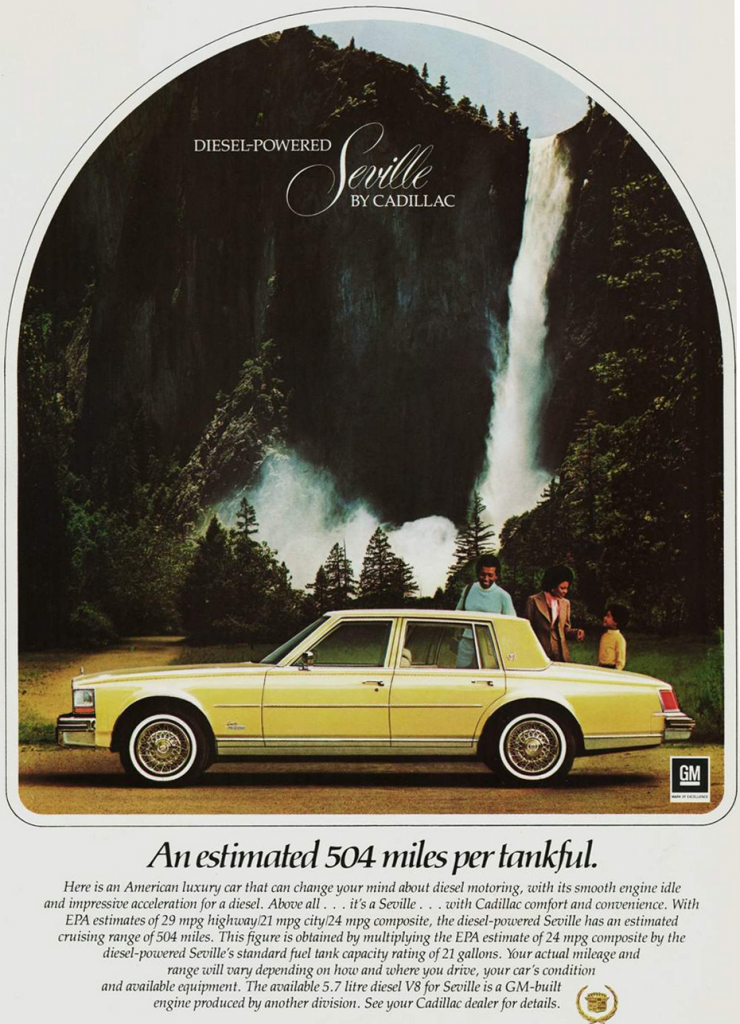 Chrysler New Yorker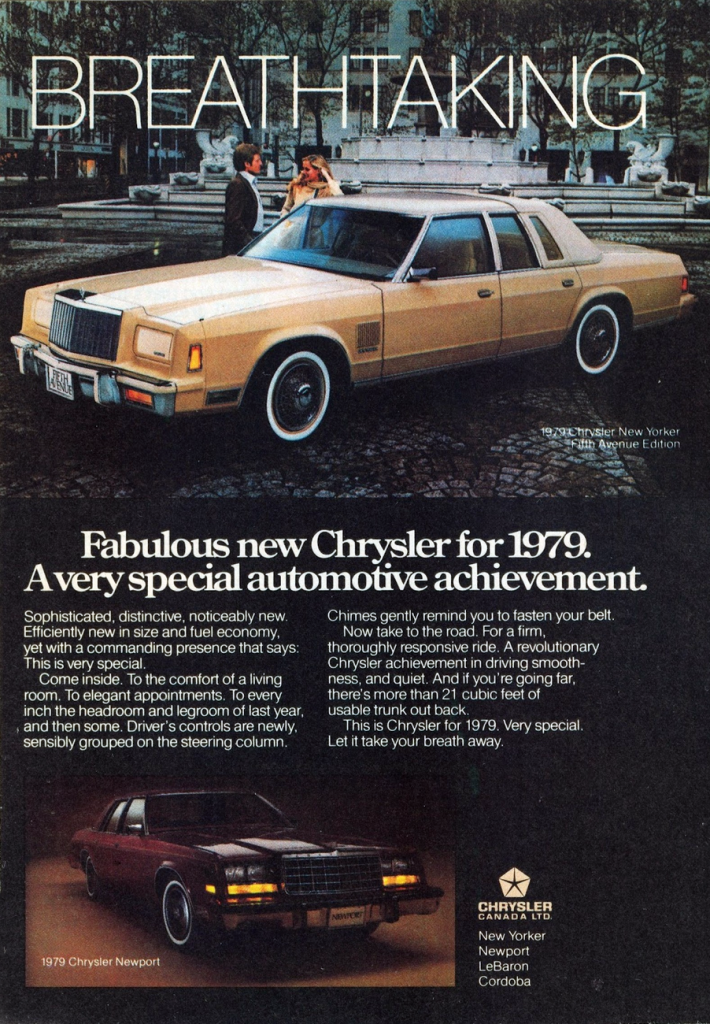 Jaguar XJ6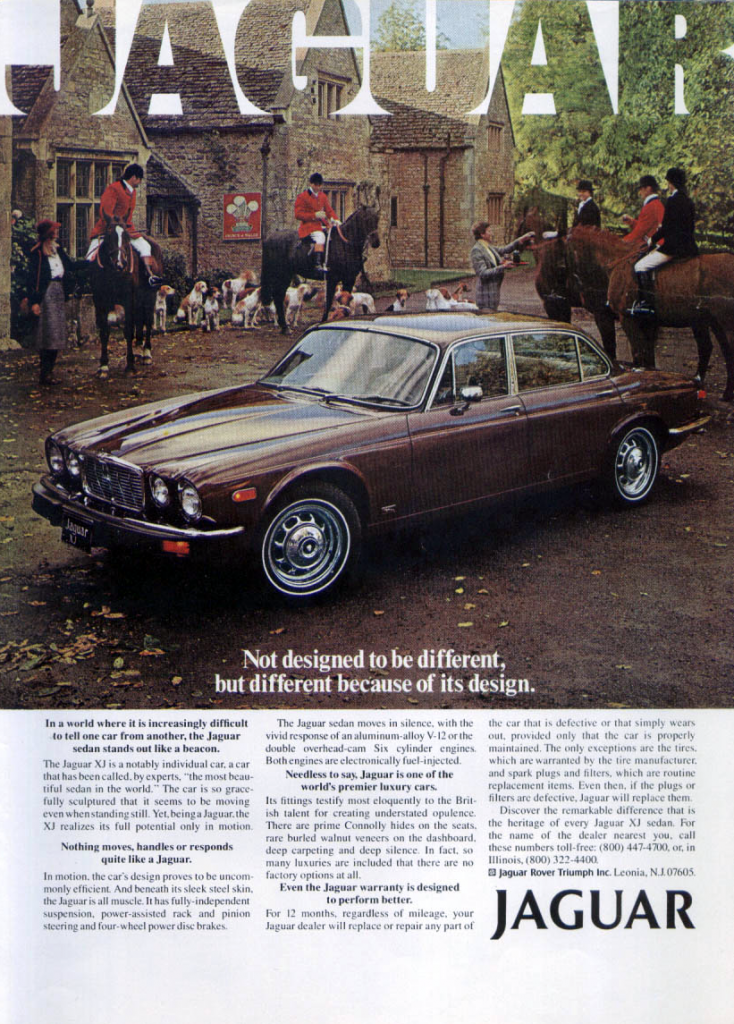 1979 Jeep Wagoneer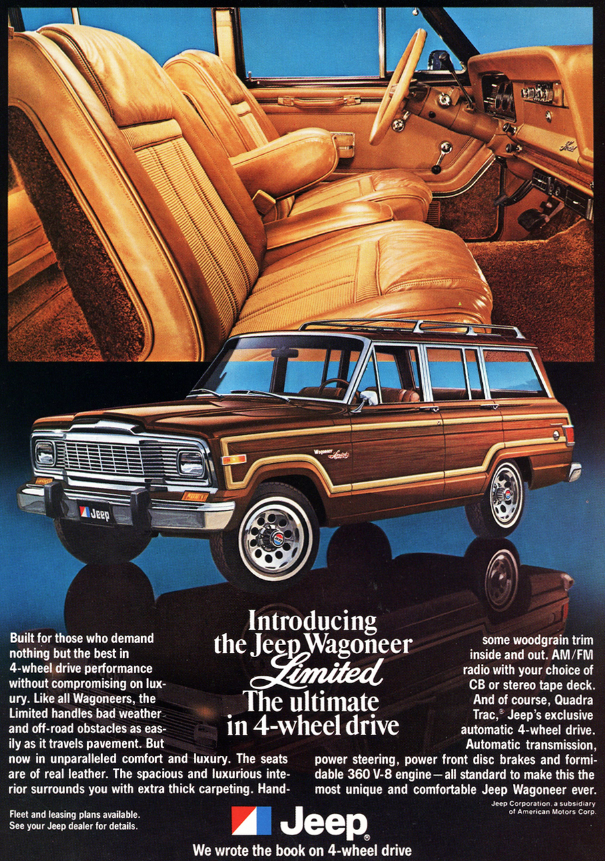 Kenosha Madness! 10 Classic AMC Ads
Lincoln Continental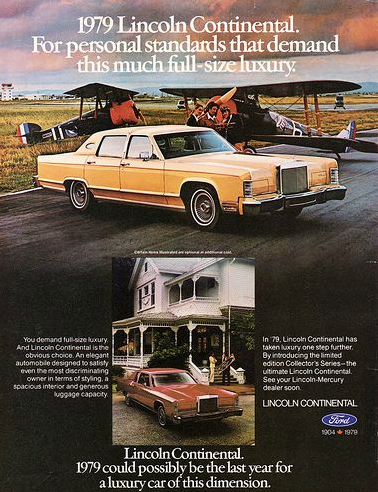 Lincoln Versailles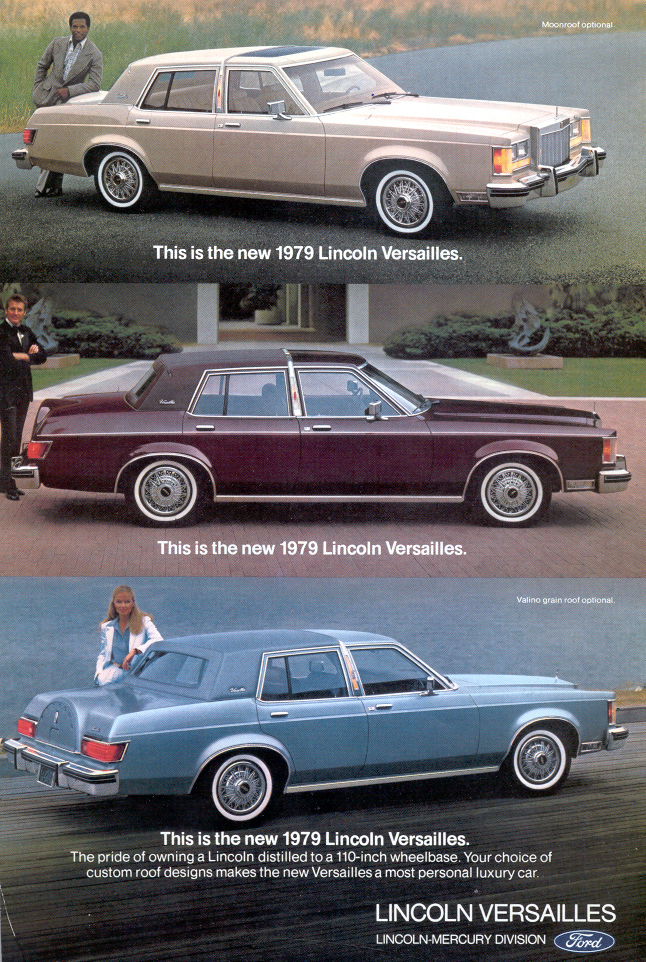 Mercedes-Benz SL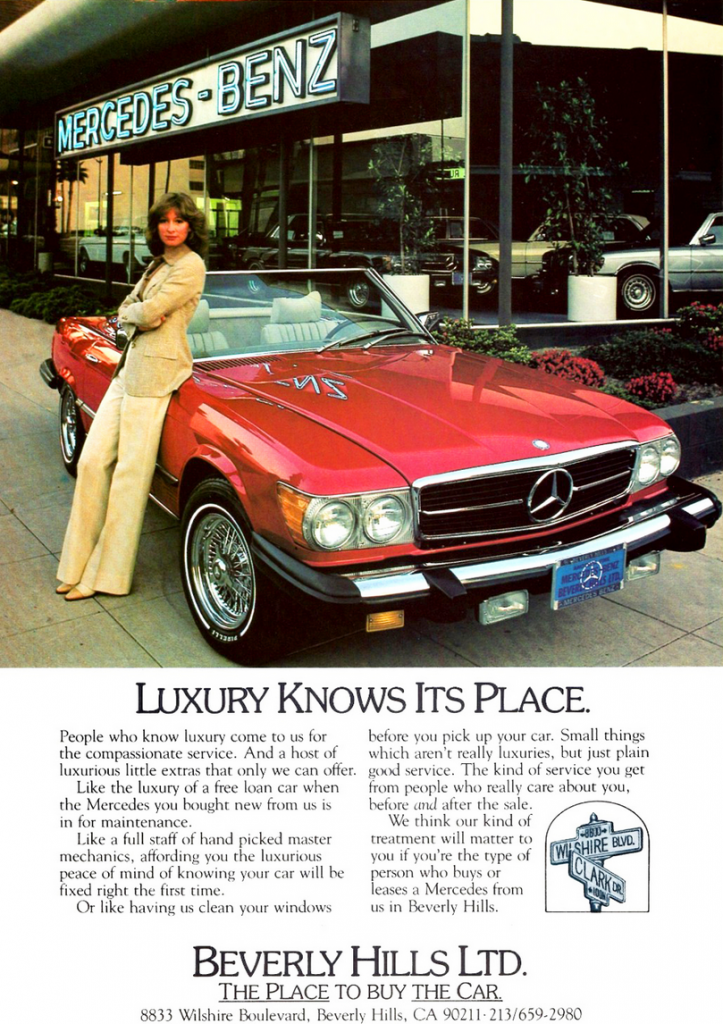 Oldsmobile Ninety-Eight