America's attitude toward pickup trucks has changed a little in the past few decades. At one point, owning a pickup was a point of pride and humility–a sort of "If it was good enough for my daddy, it's good enough for me" kind of thing.
Today, the attitude is more along the lines of, "American truck, hell yeah!" That mentality comes largely sans humility, as the average transaction price on a new pickup is now around $44,000, according to the folks at Chevrolet.
The pickup trucks of the Sixties are as different from the trucks of today as a Zenith console Hi-Fi is from an iPhone. Though the mission of both trucks is theoretically the same, the newer trucks suffer from what the military calls "mission creep."
The average Sixties pickup was rear-wheel drive, powered by a straight-six engine paired with a manual transmission, and usually equipped with little more than the occasional AM radio.
For 2016, every single half-ton pickup sold in the U.S. will be delivered with an automatic transmission, and most will be V8 powered. Additionally, about half of those trucks will be equipped with 4WD or AWD.
To celebrate an era of simpler trucks, we've amassed ten years' worth of classic 1960s pickup ads. Below, please find one ad from each year from 1960 to 1969. If you've ever spent time with one of these workhorses, tell us about it.
1960 Studebaker
1961 International
1962 Chevrolet
'70s Madness! 10 Years of Classic Pickup Truck Ads
1963 GMC
1964 Dodge
1965 Ford
1966 Jeep
The Chevrolet Brochure Covers of 1973
1967 Ford
1968 Chevrolet
1969 GMC
Convoy Madness! 12 Classic CB-Radio Ads
Written by: Tom Appel
on August 18, 2016.
on February 16, 2018.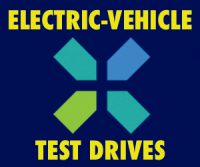 Auto Shows
Steve & Johnnie's Road Tests