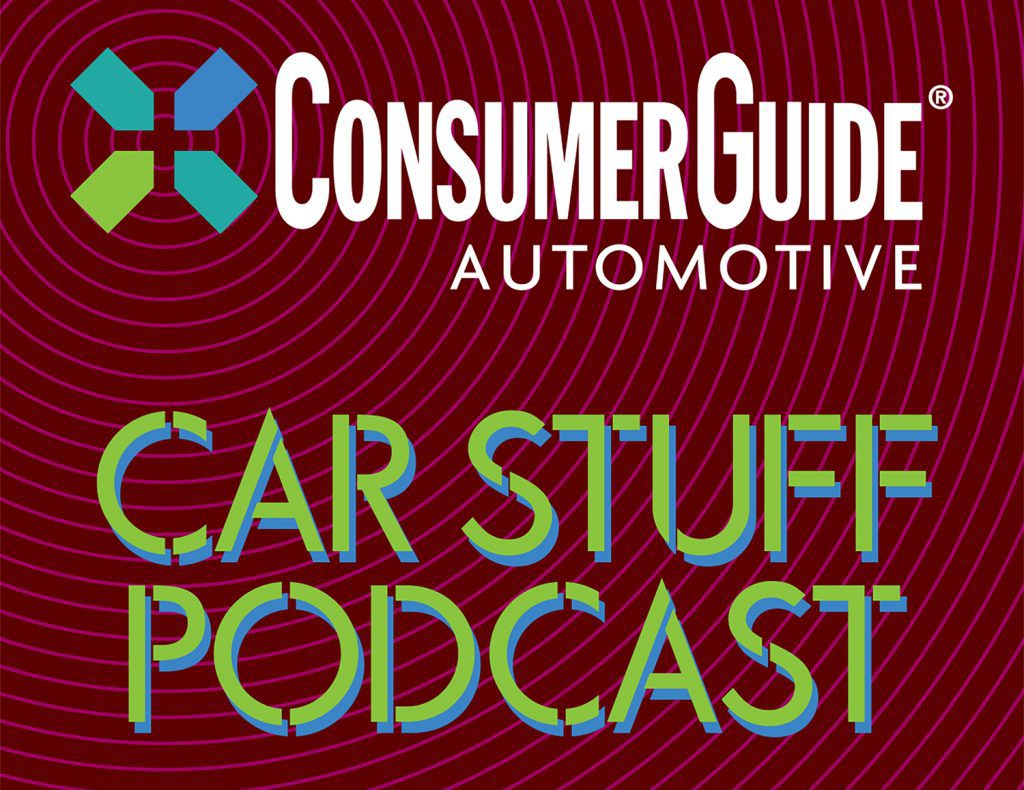 Whether you drive a car, need a car, or just occasionally bum a ride with friends, you've come to the right place. Join the editors of Consumer Guide Automotive as they break down everything that's going on in the auto world. New-car reviews, shopping tips, driving green, electric cars, classic cars, and plenty of great guests. This is the Consumer Guide Car Stuff Podcast.
Plummeting Gas Prices, 2021 Kia Seltos
Episode: 26
Broadcast date: April 26, 2020
Guest: Paul Strauss
Host Tom Appel and co-hosts Jill Ciminillo and Damon Bell kick off the show by discussing the as-yet-unofficial details of the next-generation Mazda 6 sedan, as well as the reportedly expanded partnership between Mazda and Toyota. Next, we talk about our test-drive experiences with the new 2021 Kia Seltos subcompact SUV. Paul Strauss, publisher of the popular websites The Awesomer, Technabob, and the auto-themed 95octane, calls in to discuss the significant drop in gas prices nationwide, as well as Coronavirus "joyriders" and other ways the COVID-19 shutdown might affect the automotive marketplace in the near future. Tom has another tricky quiz on base prices for Damon and Jill, and Damon runs down the latest articles on the Consumer Guide Daily Drive blog–including a gallery of vintage ads featuring classic auto interiors (and Ricardo Montalban).
The Consumer Guide Car Stuff Podcast is broadcast every Sunday on Chicago's WCPT AM 820 at 1:00 PM CST. It is available as a podcast shortly thereafter.
Consumer Guide Publisher Tom Appel on the Nick Digilio Show
Discussed this week:
Free download of Auto Exotica Magazine
All-New Hyundai Venue Joins 2020 Consumer Guide Best Buy List
Photo Feature: 1948 GMC ACR 723 Tractor
Velour Madness! An Ad Gallery Featuring Classic Auto Interiors
Test Drive: 2020 Acura MDX A-Spec
Follow the crew:
Plummeting Gas Prices