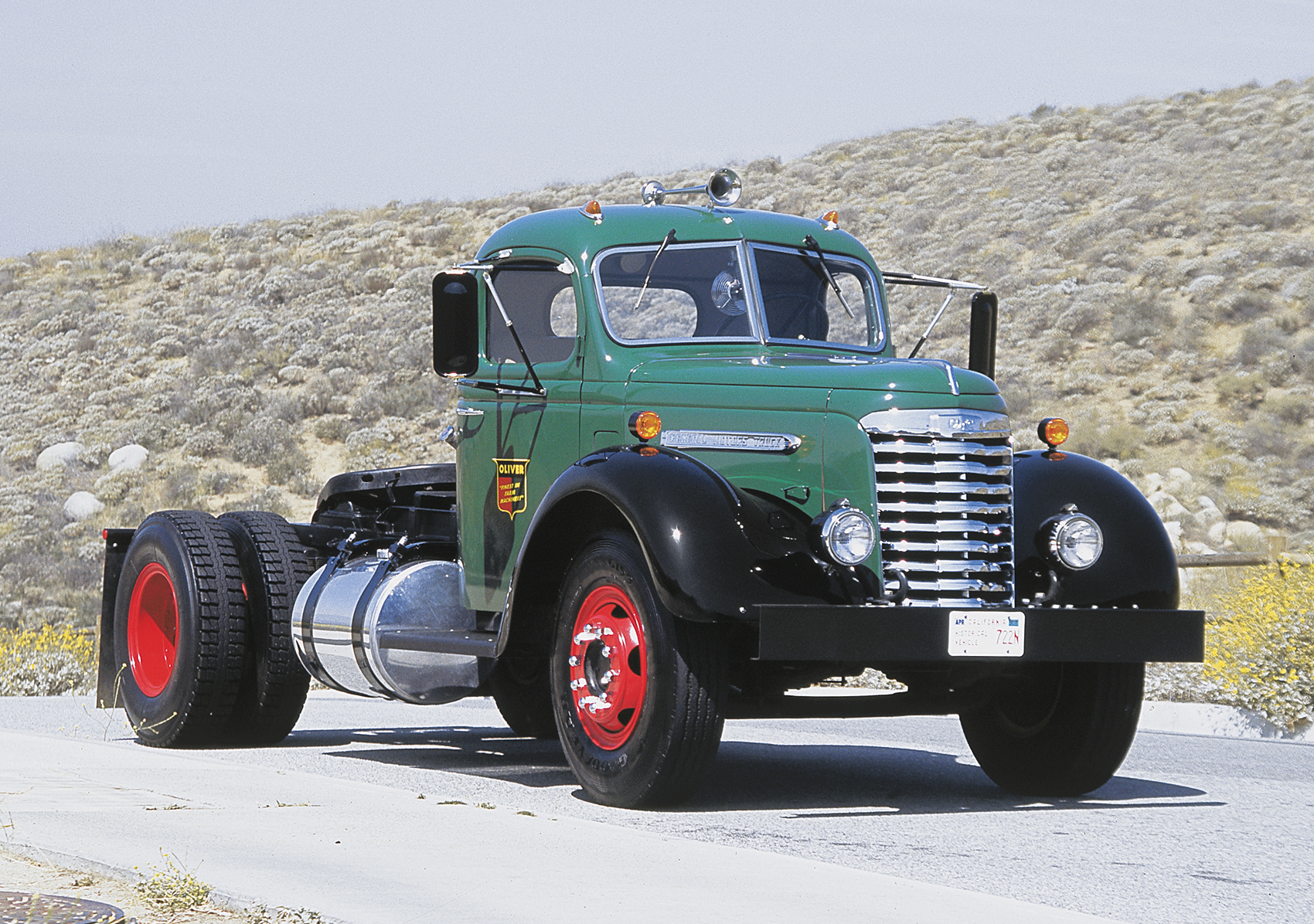 Note: The following story was excerpted from the August 2008 issue of Collectible Automobile magazine
By Don Sikora

GMC spent much of the early Forties concentrating on military truck production for American and Allied efforts in World War II. By the time hostilities ended, the division had produced more than 580,000 6×6 trucks and amphibious "Ducks."
More from Collectible Automobile Magazine
With the war winding down, government restrictions on truck production ended in August 1945. In early postwar sales literature, GMC was proud to tout its contributions to the war effort and played up the make's "war-proved power." The company even claimed the trucks the public could buy shared a close relationship with the trucks that helped win the war. Light- and medium-duty models reappeared with circa-1941 styling, while heavy-duty models returned with the design introduced for 1939. During 1947, GMC introduced new styling for its light- and medium-duty trucks, but the heavies would not be redesigned until mid 1949.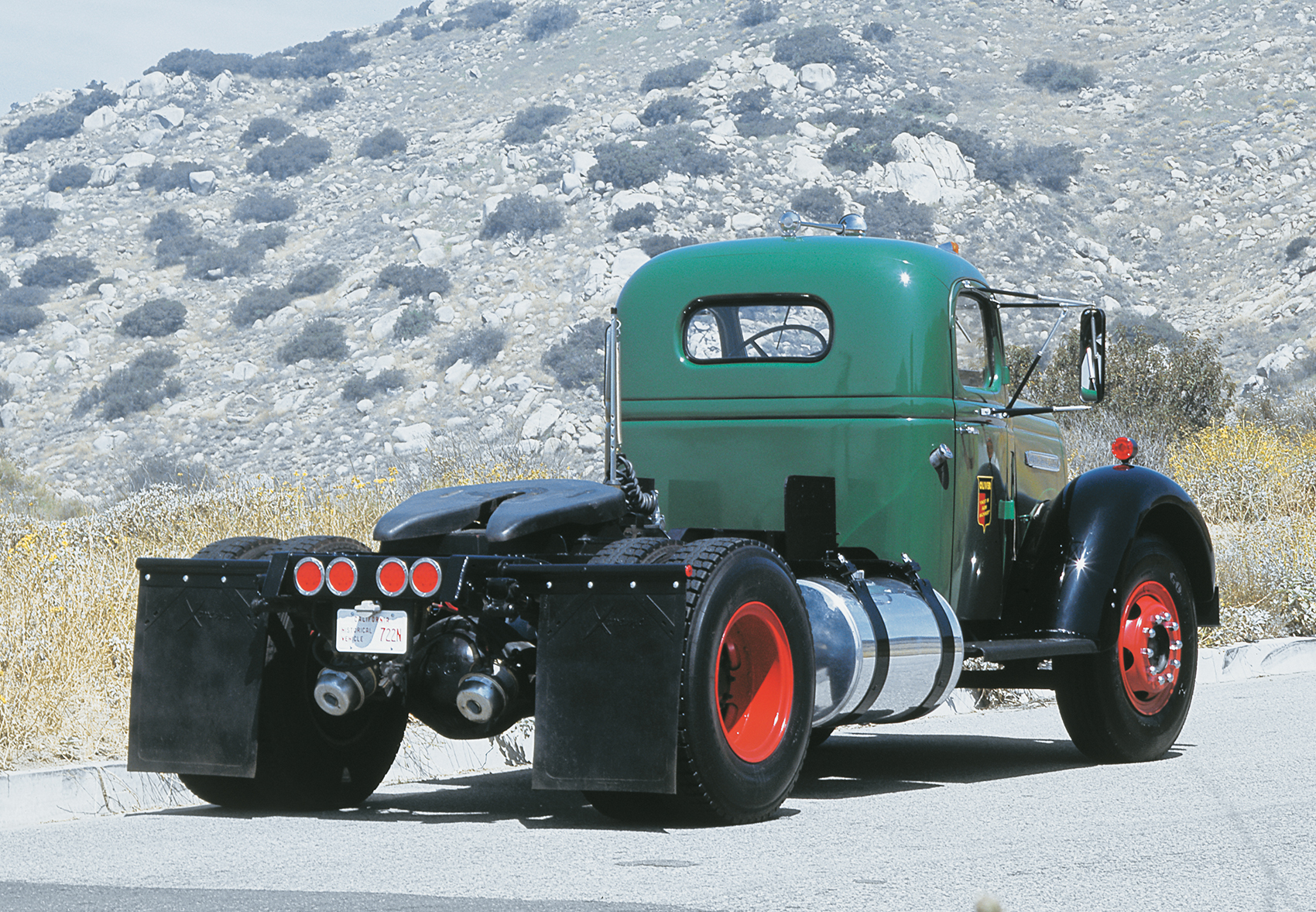 GMC's heavy-duty lineup offered two cab designs. Long-hood conventionals were dubbed the AC series, and snub-nosed cab-overs the AF series. Between them there were 40 models, thanks to different wheelbases, weight ratings, and rear-axle configurations.
Several different gas and diesel powerplants were fitted depending on the model. Gas engines were all inline six-cylinder units designed and built by GMC especially for use in large trucks. Displacements were 308, 361, 426, and 477 cubic inches. The diesels were two-cycle units built by General Motors and came in four- and six-cylinder versions.
Grabowsky Madness! 10 Classic GMC Ads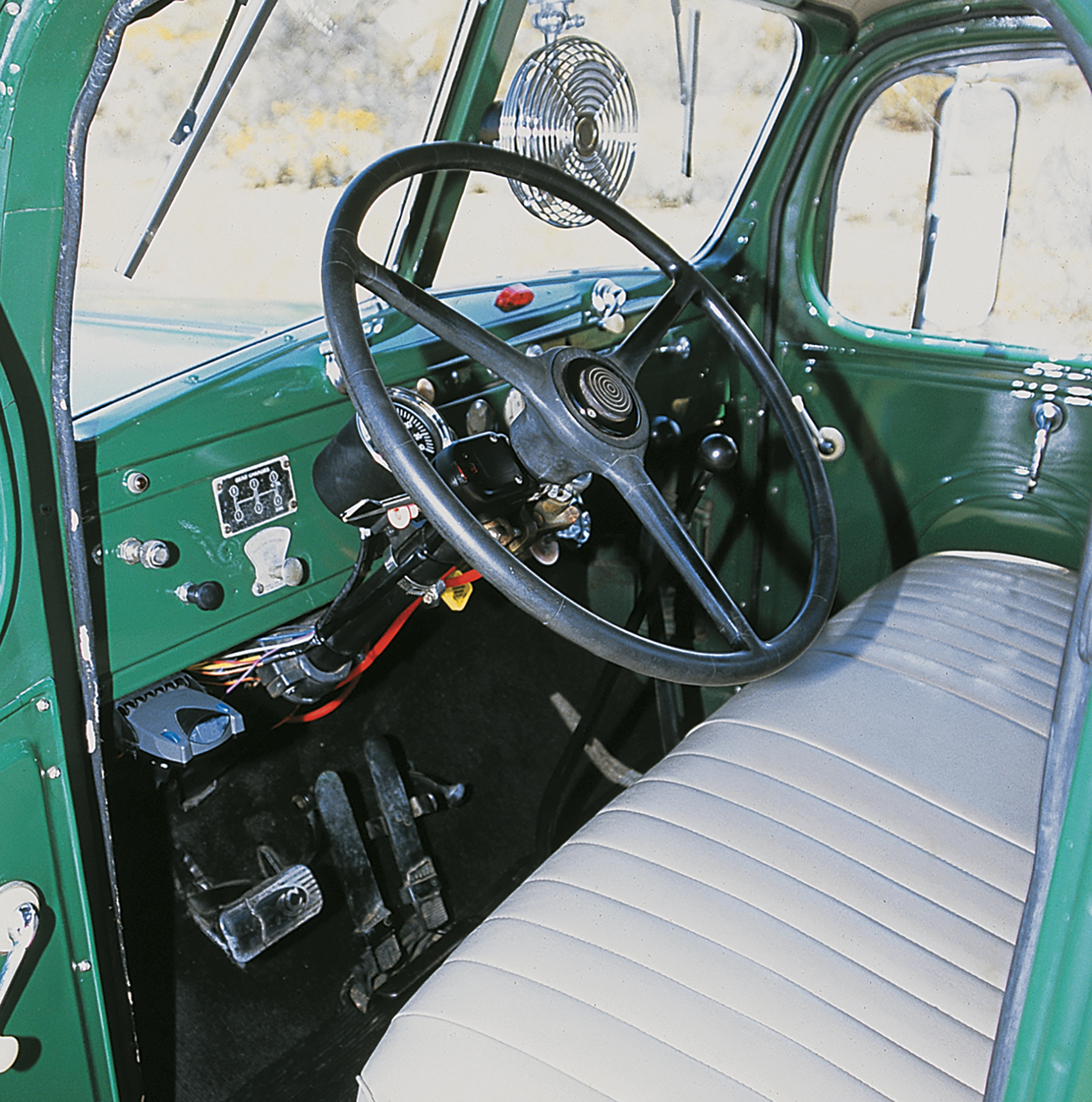 Exterior styling was virtually unchanged since '39. Heavy-duties used a unique cab design, unlike light- and medium-duty GMCs, which utilized Chevrolet-based cabs. 
At the front, the big "Jimmys" had a chrome grille made up of heavy horizontal bars, with stylized GMC letters at the top. On either side, a free-standing headlight pod mounted on each front fender. Conventionals had a large chromed General Motors Truck nameplate on each hood side panel.
Factory brochures touted "Rider-Ease" cabs, claiming that they offered passenger-car-style accommodations and made driving "a pleasure rather than a task." Conventionals used a full-width bench seat, while cab-over models received twin buckets.
The driver faced a split vee-shaped windshield and a flat dashboard that spanned the width of the cab. Each half of the windshield cranked open at the bottom for increased ventilation.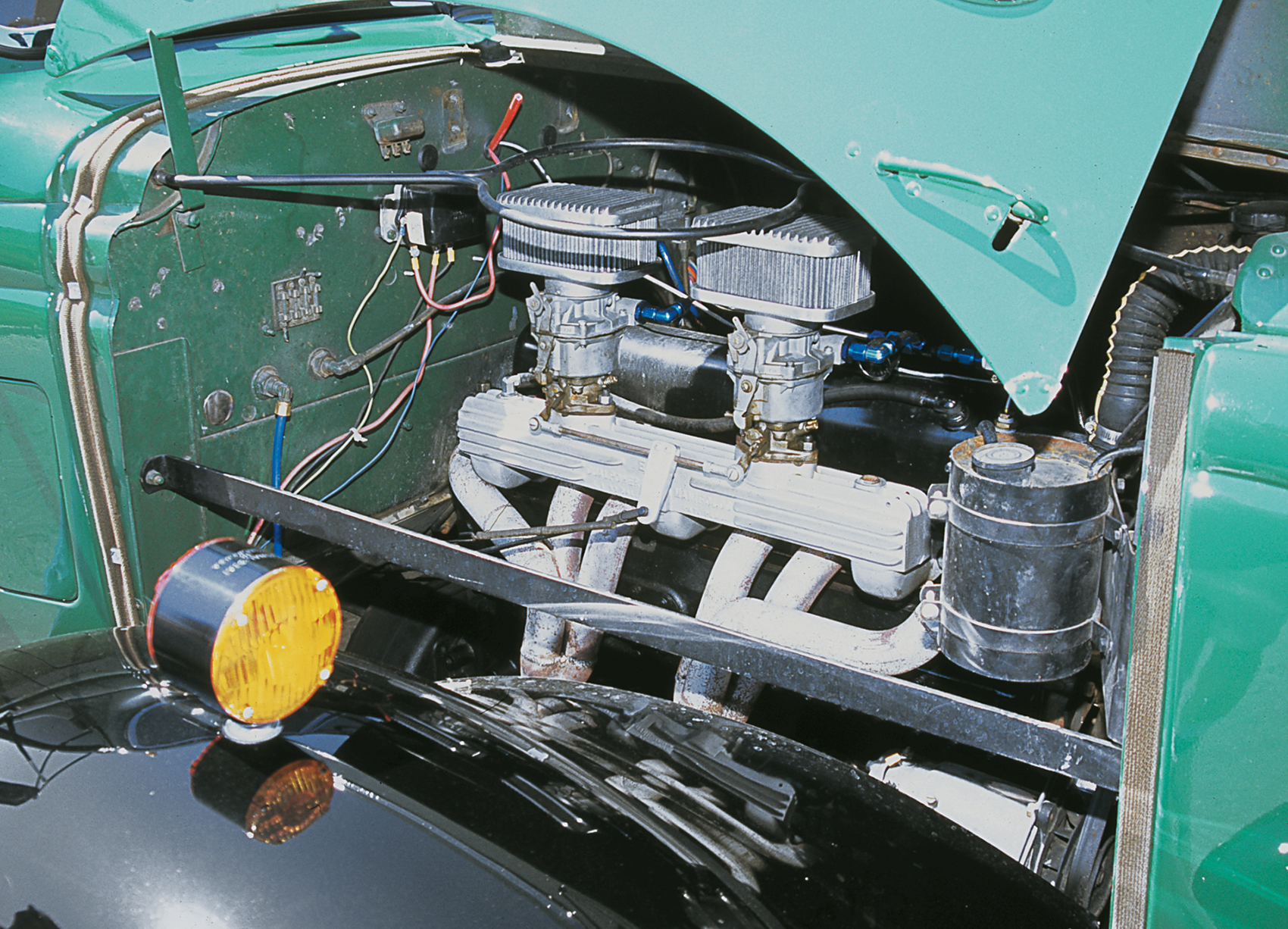 The featured truck is a 1948 GMC ACR 723. At the time, GMC model names used an alphanumeric system to define a truck's characteristics. In this truck's case, "A" meant the 1939-vintage design; "C" designated that the truck was a conventional; "R" stood for tractor. The "72" told buyers it was 720-series vehicle rated at 40,000 pounds GCW (gross combination weight: the sum of the truck and loaded trailer's weight), and the "3" stood for a wheelbase of 160 inches.
Dennis and Lisa Martinez of Norco, California, purchased the truck—once owned by MGM Studios—in 2003. It had not been licensed since 1969, but by 2005 the couple had returned it to the road.
The original gasoline-fueled 426-cid engine powers the truck. The big GMC straight six is mated to a five-speed overdrive transmission along with a three-speed auxiliary transmission. The engine was originally rated at 145 horsepower at 2400 rpm and 340 pound-feet of torque from 800 to 1400 rpm. 
This truck is equipped with a period-correct aftermarket twin-carburetor intake manifold made by the Ellis Manifold Corporation of Los Angeles, California, and topped by two one-barrel Rochester carbs. In addition, custom-made exhaust headers have been fitted—though Dennis says it is unclear exactly how much power these modifications have added to the trusty six's output.
The restored GMC is hardly a "trailer queen." In fact, it carries the owners' two restored 1949 Oliver farm tractors to shows on a flatbed trailer.
Bulldog Madness! 10 Classic Mack Truck Ads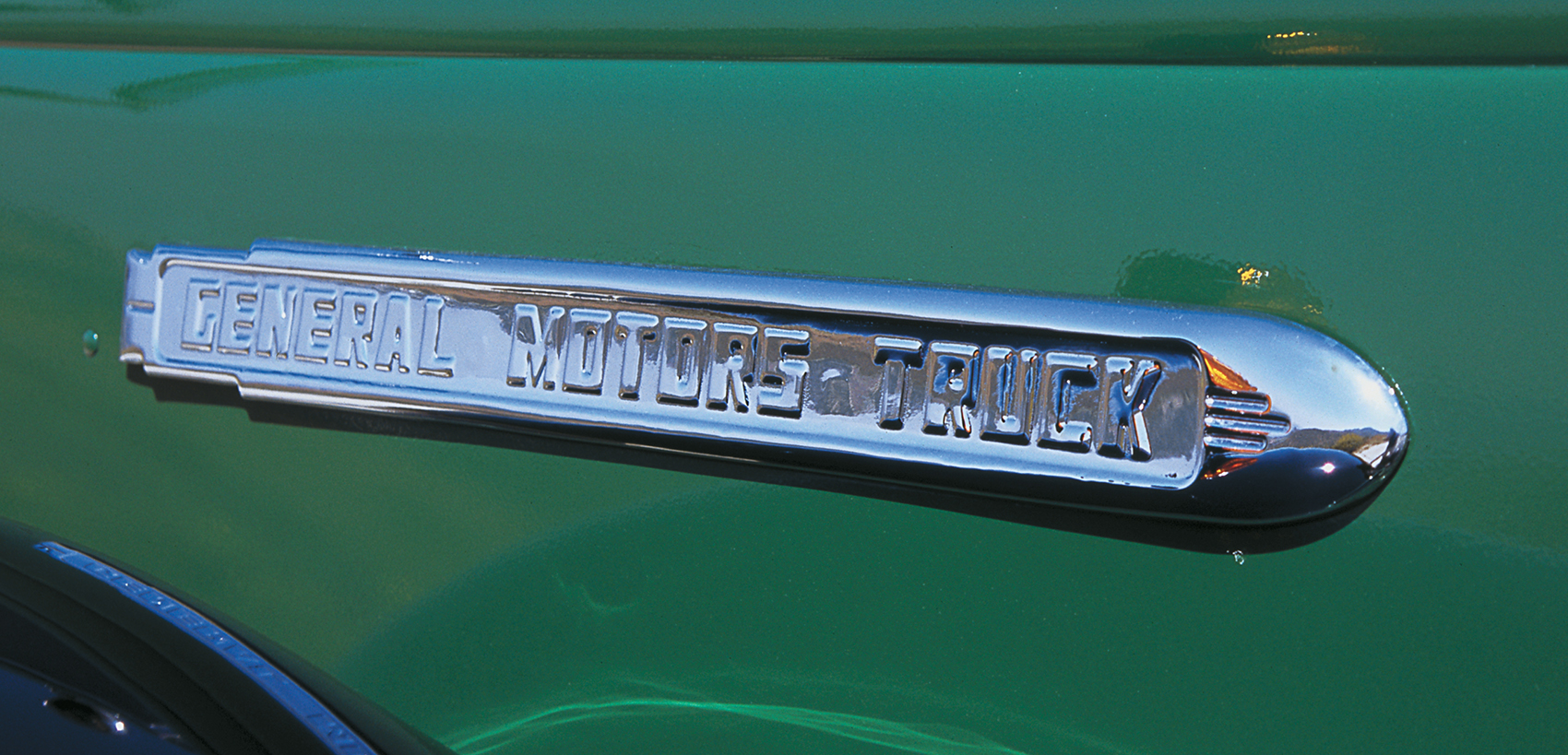 Export Madness! A Gallery of American Trucks Ads From Foreign Markets
1948 GMC ACR