Toyota is promoting the new all-electric version of its RAV4 compact SUV as a zero-emissions vehicle. It's not. Because during a recent press preview, our test example would occasionally emit wispy clouds of sweet-smelling smoke.
Test Drive: 2017 Chevrolet Bolt EV Premier
That wasn't as discomforting as one might think. For the emission of said smoke was entirely prompted by driver immaturity.
It's probably not the vision most people have of electric vehicles, and certainly doesn't match what I've come to expect from the most recent crop. So it was a little surprising to find that not only was the RAV4 EV quite quick, but—given the proper formula—it could vaporize its front tires with little provocation. Yes, this vehicular emblem of ecology can burn rubber with the best of them, laying twin black streaks for a good 25 feet. Not that I tired it. Or went back to measure.
It does take some forethought, however. First, you have to switch from "Normal" to "Sport" mode. Then you have to turn off the traction control. (The buttons for doing both are conveniently located next to each other on the console). After that, it's merely a matter of flooring the throttle and avoiding detection.
And it's not just an illusion of speed. Toyota claims that, with the traction control engaged (spinning the tires to that extent simply wastes time), the RAV4 EV will sprint from 0-60 mph in less than 7 seconds. Since most other electric vehicles are in the 10- to 13-second range, this is not only fast for an EV, it's impressive even for a gas-powered vehicle. Furthermore, the RAV4 EV not only offers the usual instant throttle response common to electric vehicles, it adds a commensurate measure of strength to that response. It also has a higher top-speed capability than most other EVs (for highway passing, of course), that being 85 mph in Normal mode, 100 in Sport mode.
But perhaps the more . . . uh . . . legitimate selling points of the RAV4 EV are that it's the only electric vehicle currently offered that's based on an SUV—with some, though not all, of the inherent advantages—and it has the longest range of any of its direct competitors.
Guide to Electric Vehicle Charging
Interior space for passengers and cargo is exactly the same as for gas-powered versions. However, the RAV4's available third-row seat isn't available here, nor is all-wheel drive, as the EV is only offered with front-wheel drive. But it will hold four people with room to spare (five in a pinch), and the rear seat backs fold nearly level and flush with the cargo floor for unheard-of EV storage space.
Compared to smaller EVs, the RAV4's 76 MPGe rating (miles-per-gallon equivalent) is not impressive, as 99 to 118 is the electric-vehicle norm. But the EPA range estimate is 102 miles, whereas most smaller competitors are rated from about 62 to 83 miles.
However, this rosy picture is not without its thorns.
First, Toyota is only planning to build about 2,600 RAV4 EVs over a three-year period, and they'll initially be offered only in California. Sales may later be expanded to the New York and Boston areas, but that's not assured and would certainly be some time down the road.
Secondly, the RAV4 EV costs $49,800. That's not including the federal $7,500 rebate, the California electric-vehicle rebate (currently $2,500), or any municipal incentives, but all would apply to most other small electric vehicles as well. So a RAV4 EV would end up costing about $10,000 to $15,000 more than a Nissan Leaf and up to $20,000 more than a Mitsubishi i. On the positive side, the RAV4 EV is offered in only one trim level—that being really loaded—with no options except for color.
Oddly, Toyota chose not to offer a 480-volt Level 3 quick-charge port on the RAV4 EV. That seems a rather obvious oversight, particularly for a larger vehicle with a larger battery like the RAV4 EV. A Level 3 charging port is available on the Nissan Leaf and Mitsubishi i because it allows a much faster charge of the battery—to as much as 80 percent of capacity in 30 minutes as opposed to the six to seven hours it takes on a 240-volt Level 2 charger. Toyota says the reason is that Level 3 chargers are not commonly found. While that's true today, it may not be in five years, so this seems like a glaring omission. After all, the vehicle is being sold, not leased, so it's likely to be on the road for a long time. (Toyota offered a much smaller RAV4 electric vehicle from 1998 to 2003, and the company says that about 450 are still in use.)
But the bottom line is that the RAV4 EV is an extremely impressive vehicle and a high-water mark of sorts for electrics. The initial price might be high, but the per-mile energy costs will be but a fraction of those for its 4-cylinder and V6-powered siblings—figure on the order of 2-2.5 cents per mile vs. the gas models' 15-20 cents per mile—which can help make up the difference over time.
Keep in mind, however, that those per-mile costs can skyrocket if you frequently loan your RAV4 EV to a teenage driver. Because tire rubber can be a very expensive thing to replace.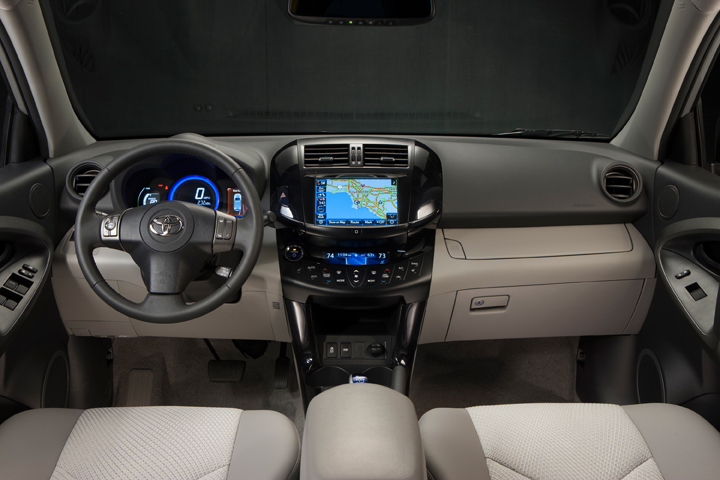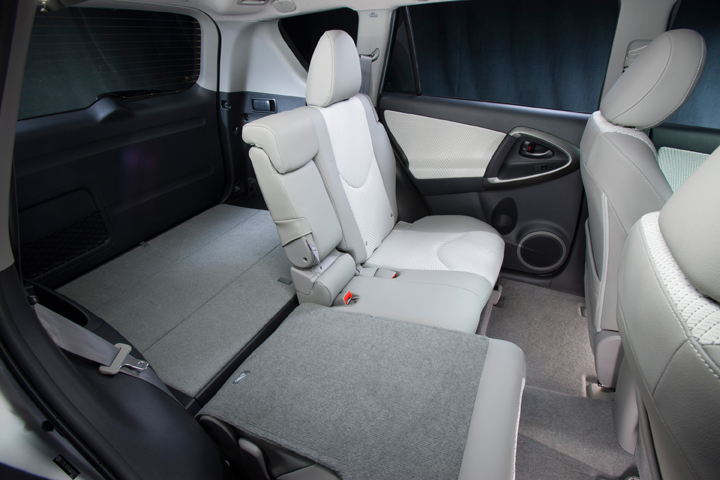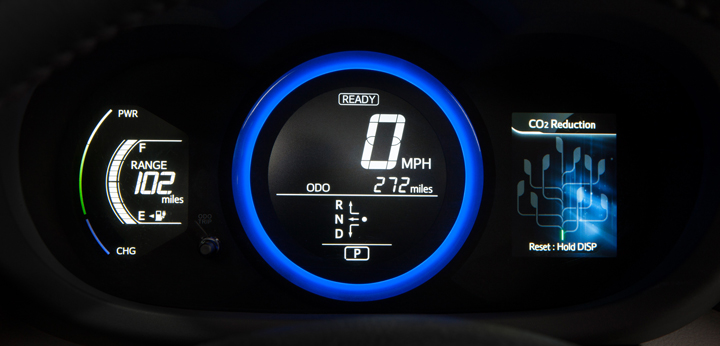 Check out the entertaining and informative Consumer Guide Car Stuff Podcast
More electric-car news and reviews