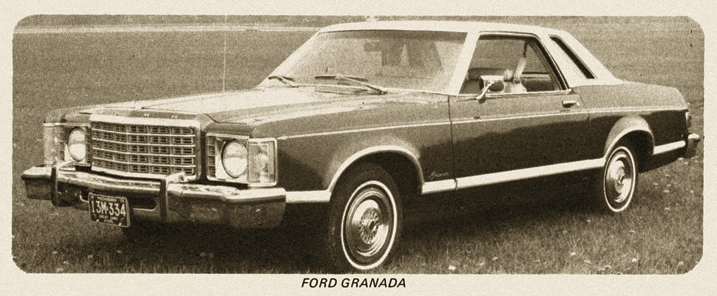 Back at the service station in the early '80s, it seemed that half of all Granadas pulling onto the lot needed gas, the other half a new power-steering pump. It also seemed that at least half of all Granadas were that yolky cream color, with white vinyl seats—the kind of white vinyl seats that showed dirt-filled cracks about a week after the car left the showroom.
I can say with relative confidence that a week never passed in which at least one Granada wasn't in for service. But by then, they were really used cars, and most American iron of the era was problematic after a couple of years in service.
Over the course of Granada's run, Ford offered four different engines for its midsize car, though I never saw anything but the ubiquitous 250-inch inline six sitting under the hood.
Historically, Granada played an important role in the game of downsizing. Introduced for 1975, it actually preceded the movement by a year or so, but it was positioned perfectly for Ford's marketing purposes.
With its taut, cubic features and boxy stance, Granada was intended to look like a tidier version of Ford's larger cars, and it mostly did. This was quite a departure from the more organic curvy lines worn by the Maverick, the car Granada replaced at Ford dealerships.
For shoppers looking to get into something smaller or more fuel efficient—as many did by the end of the '70s—Granada would have represented a less dramatic change than something on the order of the more compact-looking Maverick.
To that end, Granada sold well, clipping the 400,000-unit annual mark a couple of times during its run. Also popular was its Mercury clone, the Monarch. A sad attempt to steal Cadillac Seville sales saw a Lincoln version of the Granada, which was not a showroom success. An awkward faux-spare-tire deck-lid bulge and sad bits of extra bright work at different points around the vehicle blemished the Versailles, which failed to draw traditional Lincoln shoppers—or any other buyers.
Consumer Guide's first exposure to the Granada was reported on in Auto '75, shown here.
1975 Ford Granada Review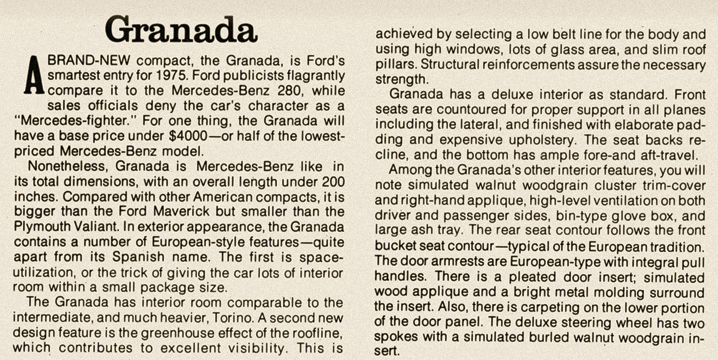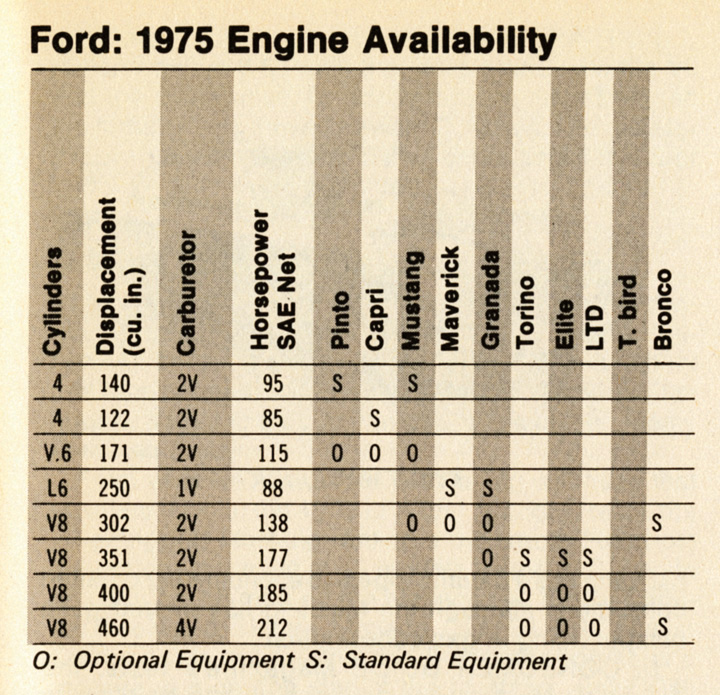 Review Flashback! 1980 Plymouth Volaré
Written by: Tom Appel
on March 11, 2013.
on February 19, 2018.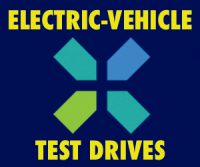 Auto Shows
Steve & Johnnie's Road Tests