In many ways, the Toyota MR2 is a lot like the Honda Del Sol. Both cars seem like they should have been hits with young enthusiasts, but neither one ever truly found an audience. But unlike the Del Sol, which lasted for just a single generation of production, the MR2 was redesigned twice before it was withdrawn from the U.S. market.
The third-generation MR2 was a significantly different car than the ones that preceded it. While the first two iterations of the MR2 were coupes, the 2000-2005 cars came only as convertibles. The latter cars were also not offered with a conventional automatic transmission, but instead with a 5-speed manual or 6-speed sequential manual which required shifting.
When the final generation of the MR2 was introduced for 2000, Consumer Guide published the following overview:
After a five-year absence, Toyota revives the MR2 badge for a third-generation mid-engine, rear-drive, 2-seat sports car. Unlike the previous coupes, however, the new Spyder is a convertible with manual-folding top and heated glass rear window. It will battle the Mazda Miata in the low-priced sports-car category. Power comes from the Celica's 1.8-liter 4-cylinder engine, here producing 138 horsepower and mated only to a 5-speed manual transmission. There is only one model, which comes with a full complement of standard equipment including antilock 4-wheel disc brakes, air conditioning, power steering with tilt wheel, power windows/locks/mirrors, radio/cassette/CD audio system, and 15-inch alloy wheels. There are no factory options, but dealer-installed accessories include a tonneau cover, front-end mask, and wheel locks. Neither side airbags nor a lift-off hardtop are offered. Toyota's current projection is to import only about 5000 units per year.
Toyota ended up importing more than 5000 MR2s for 2001 and 2002, but sales hit the skids after that. Working against the third-generation MR2 was the car's dull powertrain. While the open-top/mid-engine layout of the diminutive Toyota was decidedly exotic, the Corolla-sourced 138-hp 1.8-liter engine was disappointingly common. At around $25,000, the MR2 was not expensive, but customers proved elusive.
Presented below is Consumer Guide's original review of the 2005 MR2. If you've spent any time with one of these forgotten little runabouts, please tell us about it. The place to leave comments is down below.
2005 Toyota MR2
Overview
This midengine 2-seat sports car is essentially unchanged for 2005, which is its final year. MR2 teams a 1.8-liter 4-cyl engine with 5-speed manual transmission or an available 6-speed sequential manual transmission. The SMT uses computer control to eliminate the clutch pedal. A floor-mounted lever moves forward for upshifts, back for downshifts; steering-wheel buttons can also control shifting. Toyota's SMT has no automatic shift mode, and no conventional automatic transmission is offered. Antilock 4-wheel disc brakes are standard, as is a manual folding top with heated glass rear window. Leather upholstery and limited-slip differential are optional. Side airbags are unavailable. Reflecting minuscule U.S. demand in recent years, Toyota says MR2 ended production in January 2005, with sales continuing until inventory is exhausted.
Acceleration
Toyota pegs 0-60 mph at 6.9 sec, but 5-speed test car took almost 8. Still, precise, short-throw gearbox and smooth, light clutch help extract all performance available. No opportunity to test 6-speed SMT.
Fuel Economy
Nearly as frugal as an everyday Toyota Corolla. Test 5-speed MR2 averaged 26.5 mpg, including gas-eating performance tests. Toyota recommends regular-grade fuel.
Ride Quality
Not uncomfortable for a small sports car, but often jiggly due to firm suspension, short wheelbase, low weight, rather limited wheel travel. Some sharp bumps cause minor momentary skipping.
Handling
Go-Kart agile, abetted by quick, direct steering. Minimal cornering lean, but midengine layout's rear weight bias demands care on wet roads to avoid unwanted tail sliding. Emergency stops impressively short and flat.
Quietness
Engine is right behind your ears and thus loud except in very gentle cruising. Plenty of tire thrum and top-up wind rush. Modest top-down buffeting owes more to low-set seats than small standard wind deflector.
Controls
Cozy cockpit, so everything's reachable and readable. Climate and audio controls are large, intuitive, well-placed.
Review Flashback! 2011 Tesla Roadster
Comfort
Low-slung cockpit has barely adequate 6-footer space, thinly padded seats, pedals set too close together for larger feet. Relatively high sills also impede entry/exit. Low cowl and short hood give a clear view ahead, and taller drivers can just see the rear corners with top up.
Cargo Room
A mere 1.9 cu ft. Most of it is in a behind-seats bin with dual locking covers, though you might stuff a T-shirt or two around the spare tire up front.
Review Flashback! 2011 Lincoln Town Car
Value
MR2 is a hoot to drive, but less practical than most every other sports car. That largely explains the paltry U.S. sales–and why Toyota is giving up on this design. Toyota says it built only some 1500 of the '05s, but most dealers should offer end-of-model discounts.
Review Flashback! 2003 Volkswagen EuroVan
Written by: Tom Appel
on April 4, 2019.
on May 3, 2019.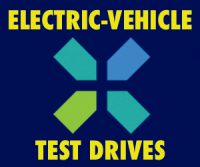 Auto Shows
Steve & Johnnie's Road Tests