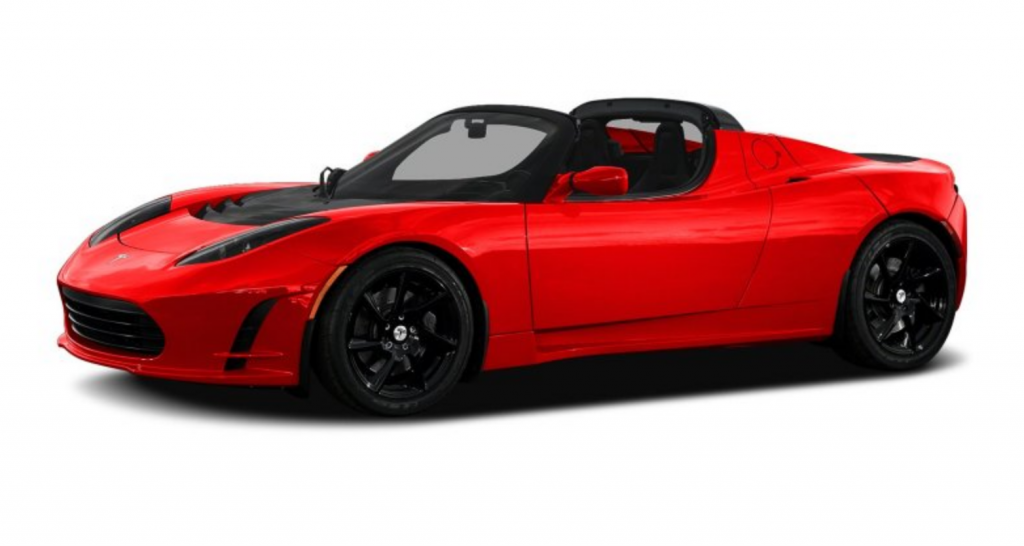 Introduced in 2012, the Tesla Model S was the first vehicle that Tesla, Inc. designed, manufactured, and sold on its own. Though the electric-car maker didn't make good on its promises that the Model S would cost around $40,000 and travel 300 miles on a single charge, it did produce a large, stylish, and surprisingly fast luxury sedan that met with overwhelmingly positive reviews from both the press and the public.
Since that time, Tesla has produced more than 200,000 electric vehicles. But the Model S wasn't Tesla's first product. Largely forgotten these days is the company's inaugural offering: the Tesla Roadster.
Introduced as a 2008 model, the Roadster was a conversion of the Lotus Elise, a British-built convertible sports car normally equipped with a Toyota-supplied gasoline engine. To become Tesla Roadsters, Elises were shipped to a Tesla facility in Menlo Park, California, where the original drivetrain was replaced with an electric motor, a single-speed (a 2-speed unit was briefly used) transmission, and a 53 kWh battery.
Though only 2450 or so examples were produced in total (for the American market and about 30 other countries), the Tesla Roadster enjoyed a number of updates during its 2008-2011 run.

Along with each update came significant price increases–the starting price of the 2011 2.5 Sport model was almost $20,000 more than the base model. As you can see in the available-equipment list below, there were also plenty of exorbitantly priced options.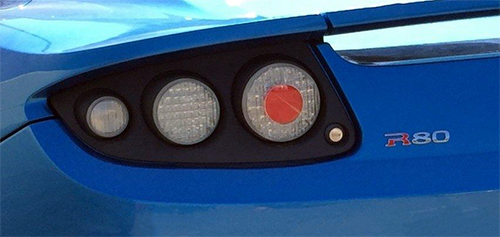 The 3.0 model listed in the asterisked line above is not a part of the original Roadster production run–it's an upgrade package Tesla began offering for existing cars in 2016. (As of this writing, the package is listed as "out of stock" on Tesla's website.)
The upgrade included replacement of the Roadster's 53-kWh battery with an 80-hour unit, as well as all the necessary software and hardware upgrades required to accommodate the new power source. Per Tesla, the $29,000 upgrade gives the Roadster a range of 340 miles, an improvement of nearly 100 miles. You can read more about the 3.0 upgrade here.
Used Tesla Roadster prices are all over the map, with well-worn early examples listing for as little as $40,000, and nearly new 2.5 Sport models listing for as much as $85,000. Examples that are equipped with the 3.0 upgrade will likely fetch considerably higher prices.
What follows is Consumer Guide's original review of the 2011 Roadster 2.5 Sport. Note that when this review was written, electric-car charging was not as common as it is now, so the language used below may seem quaint.
2011 Tesla Roadster
Overview
The 2011 Tesla Roadster gets new front and rear fascias and revised seats to become "Roadster 2.5." The electric-powered, rear-wheel-drive, targa-top convertible is offered in base and as a Sport model that includes a higher-torque motor, lighter-weight wheels, and a manually adjustable suspension. The base Roadster packs 288 horsepower and 273 pound-feet of torque; on the Sport model, torque rises to 295 pound-feet. The Tesla comes only with a single-speed transmission that functions like an automatic. Complete battery recharging takes from 6 to 48 hours depending what type of wall outlet is used, but Tesla says an optional charger requiring professional installation can fully recharge the battery in 3.5 hours. Available safety features include ABS and traction control; front side airbags, curtain side airbags, and an antiskid system are not available. Standard are heated seats, electric air conditioning and heat, power windows and door locks, and a fabric top to cover the open passenger compartment. An inflation kit substitutes for a spare tire. Options include a navigation system, wireless cell-phone link, and a removable hard top. Newly available is a rearview camera.

Acceleration
Strong and instantaneous at any speed. The transmission doesn't have to downshift so there's never a delay in passing response. Tesla quotes 0-60 mph in 3.9 seconds for the base, 3.7 for the Sport. Those figures seem believable based on our test drives.
Fuel Economy
Since the Tesla doesn't use any gas, its "economy" is assessed on a cost-per-mile basis compared to that of a conventional car. Our 176-mile test consisting of mostly highway driving used about $5.50 worth of electricity. When calculating gasoline at $3 per gallon, that equates to a cost equivalent of 96 mpg. Tesla advertises a 244-mile driving range, but our test indicated it would be closer to 200 miles under normal driving conditions, and use of the electric heat or air conditioning would cut into that somewhat. Recharging took roughly 8.5 hours off a 220-volt line, but Tesla says an optional charger requiring professional installation can fully recharge the battery in 3.5 hours.
Ride Quality
The stiff, handling-oriented suspension pounds over potholes but copes reasonably well with smaller road imperfections.
Handling
At just over 2,700 pounds, the Tesla isn't as svelte as other sports cars of this size, but it's still nimble and corners with little body lean and impressive control. Steering is very quick and precise, but it lacks power assist, and feels heavy in parking maneuvers and even at around-town speeds.
Quietness
While the motor is silent when stopped and only emits a soft whine under cruise or full throttle, wind noise with the standard soft top in place is noticeable even below 40 mph. Wind rush becomes significant by 60 mph, drowning out any road noise.
Controls
Climate controls consist of easy-to-use rotary knobs. Below them is a touchscreen used to display and adjust electrical parameters. Both units are mounted out of easy reach, and some controls are blocked by the steering wheel. No opportunity to test the new navigation system.
Guide to Electric Vehicle Charging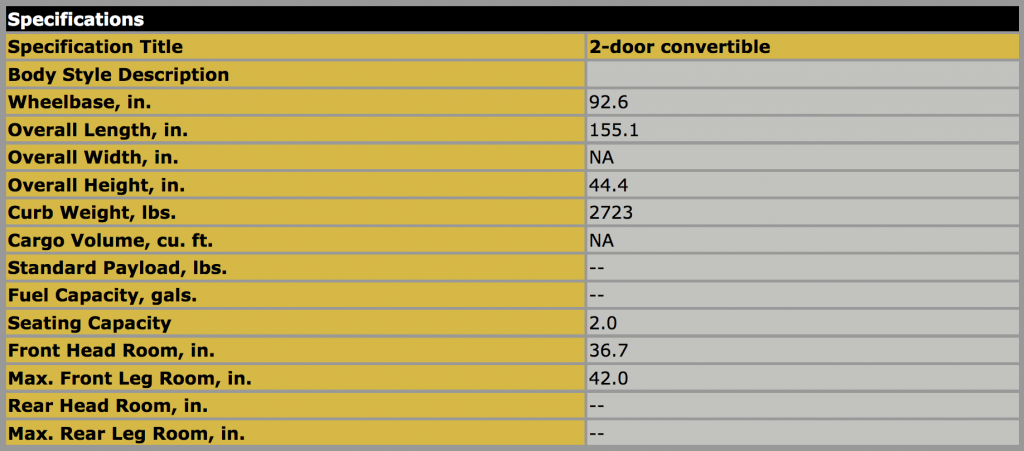 Comfort
The optional upgraded leather upholstery worn by our test car includes a stitched leather dash cover. Though there's still plenty of hard plastic in sight, the overall look befits a high-end sports car.
Entry and exit over the tall, wide door sills are extremely awkward, aggravated by the low-set seats and low roofline. Six-footers should find barely enough headroom and legroom, and two adults will sit shoulder-to-shoulder in the tight cockpit. Footwells are narrow, particularly on the passenger's side, where riders will sit with their legs canted slightly to the left. Visibility is fine to the front and sides, but there's precious little view to the rear and virtually none over the shoulders. The available rearview camera should help with parking.
Cargo Room
Reasonably sized trunk runs the full width of the car and is tall and deep enough to easily swallow a golf bag. Interior storage consists mainly of a small glove box.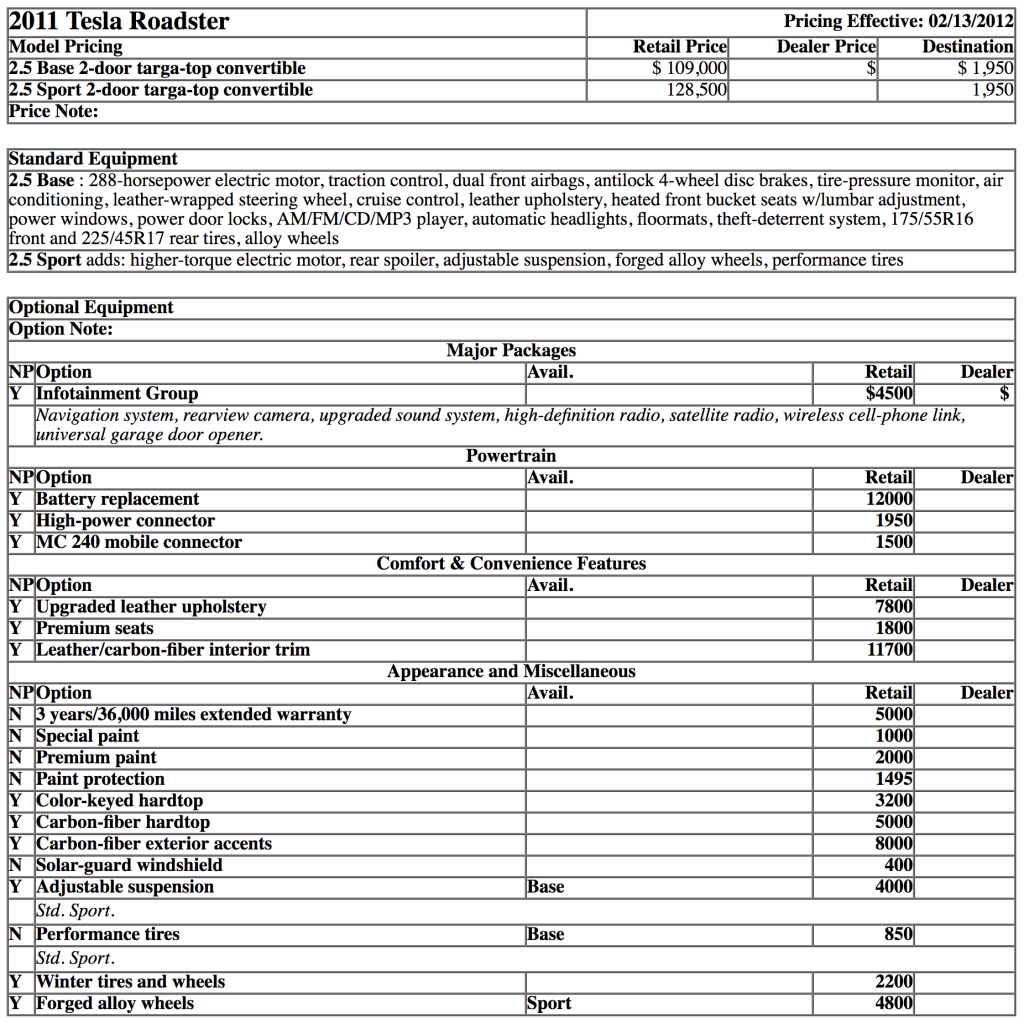 Value
Impressively demonstrating the promise of electric power, the Tesla makes its mark with exhilarating acceleration and unmatched "green car" credentials. On the downside, accommodations don't get much tighter than this and ingress/egress would challenge a gymnast. Also, range could be limiting for longer trips, recharging usually takes awhile, and you can't "fill up" just anywhere. But if it fits you and your lifestyle, the Tesla is an entertaining drive and an unrivaled conversation piece.
The 4 Most Important Vehicles of the Past 30 Years
2011 Tesla Roadster