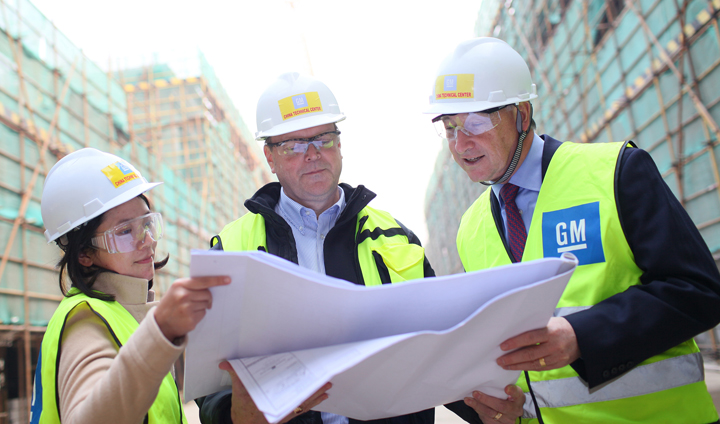 If you're going to dream, dream big. That's what Cadillac seems to be doing as it spins the globe and sees the big patch that represents China zip past. Cadillac in China.

GM in China: 5 Cool Vehicles Americans Never Saw
With General Motors encouraged by Caddy's growth there in the last few years and cognizant of the size of the market, news reports say that GM is expected to confirm soon that it will begin manufacturing the leading models of its luxury brand in China later this year. That's a necessary step in building up volume in a country of 1.3 billion people that's still sopping up luxury goods at a healthy rate. Down the line, though, the brand's Chinese adventure is going to be a test of how its products and image stack up against the German behemoths of the luxury-car field. That's where things promise to turn really interesting.
Cadillac in China
Building the new large XTS sedan (and, eventually, the midsize CTS and compact ATS) in China will get Cadillac around the import tariffs that keep its prices high for Chinese consumers. Even then, the brand sold 30,000 cars in China in 2011, most of them imported models—a 72.8-percent hike from the year before. But that still lags behind BMW, Mercedes-Benz, and Audi, all of which have manufacturing operations in China. For instance, Mercedes-Benz recently reported sales of 54,720 passenger cars there in just the first quarter of 2012, a 24-percent year-over-year increase.
But success in China isn't just about China. GM says it considers Cadillac and Chevrolet to be its "global brands." Chevy already does just fine in markets around the world. However, if Cadillac succeeds in China versus its German rivals, we can expect to see the wreath and crest in the Fatherland and other parts of Europe in coming years as the American marque next attempts to plant its flag there.
Go bold, or go home—that seems to be Cadillac's audacious plan. It had better learn how to play well on the road because it will be up against one heck of a home-field advantage when it engages the world's best-selling luxury brands on their own turf.