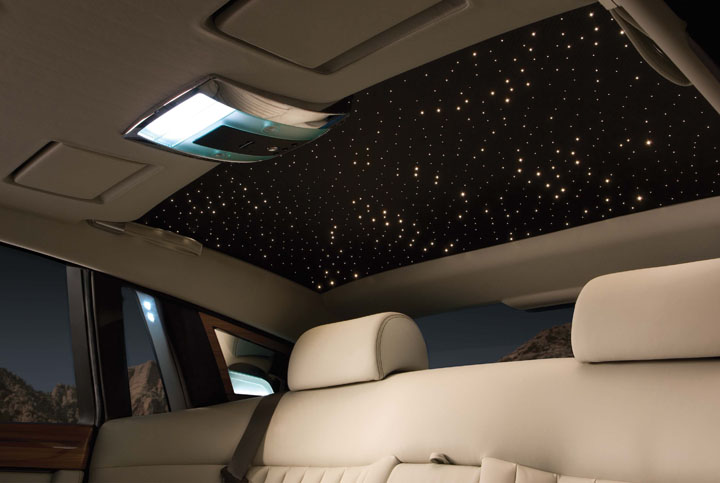 This is another in a series of blogs on the most outrageously luxurious options available on today's new cars.
Opulent Options: Bentley's Lap of Luxury
Rolls Royce Options
If you think you're overpaying for movie popcorn, wait till you visit your nearest Rolls-Royce showroom. These are the option prices on the 2012 Rolls-Royce Phantom Sedan, which by the way starts at $380,000:
6-way power individual rear seats ($8,100)
Rear footrests ($2,600)
Rear curtains ($5,900)
Rear picnic tables ($2,800)
And then there's the $447,000 2012 Rolls-Royce Phantom Drophead Coupe:
Teak and stainless steel convertible top boot ($17,925)
Starlight headliner ($12,350)
Floormats made from lambswool ($1,270)
For an extra $4,610, the Phantom Drophead Coupe comes with a "presentation key box," which includes a solid silver key fob and a silver fountain pen. The latter is necessary for writing fat checks to Rolls-Royce Motor Cars.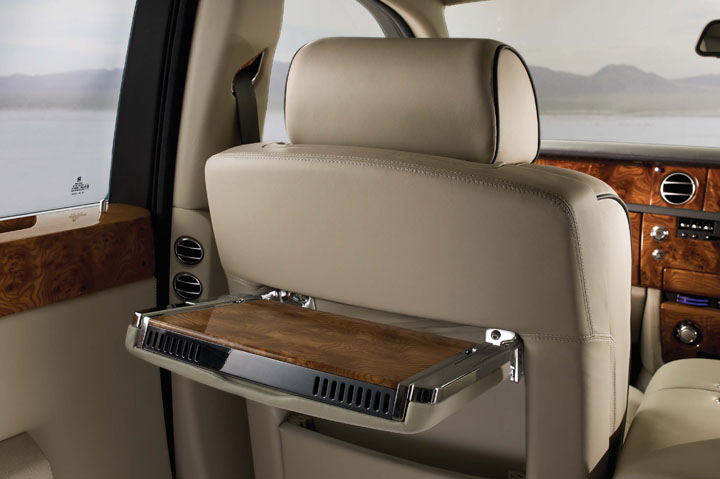 12 Most-Expensive American Coupes of 1969
The 5 Most-Expensive American Wagons of 1969
5 Most-Expensive American Wagons of 1974
10 Most-Expensive American Sedans of 1980
10 Most-Expensive Wagons of 1983
The 5 Most-Expensive American Cars of 1987