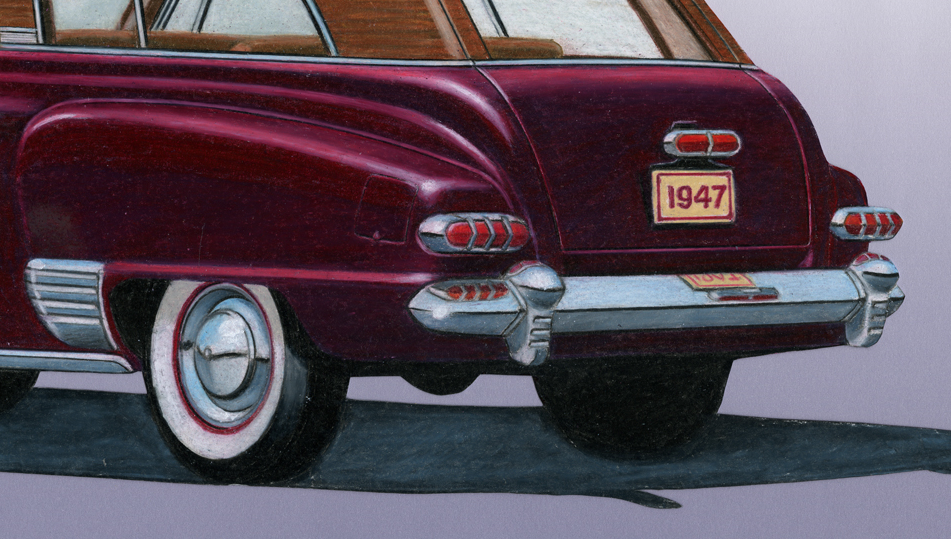 By Frank Peiler
Just after World War II, Studebaker was readying its radical new postwar cars for introduction to a car-hungry public. There would be a nearly complete range of body styles available–from two-door sedans to convertibles–but no station wagons, even though a prototype four-door woodie wagon was featured in a LIFE magazine article.
There was another prototype wagon that never saw the light of day until Studebaker club members discovered it in the early Seventies, rotting away in a wooded area of the old Studebaker proving grounds. This was a two-door sedan shorn of its roof and deck lid. In their place, a handsome fiberglass wagon body was fabricated. I don't know why this wagon wasn't produced, but it would have beaten the Chevy Nomad to the market by eight years. It could be that the usage of fiberglass in automotive applications was still in its early stages, so long-term durability was questioned. If Studebaker even considered a production version of this vehicle, I think they would have used steel instead of an unproven material such as fiberglass. I don't think that fiberglass would have stood up to the everyday wear and tear wagons needed to take. The stamping dies would have been an extra expense that Studebaker would have had to justify for production to make sense, so it might have been best to offer this body on both the Champion and a longer wheelbase Commander.
More of Frank's "What if…" drawings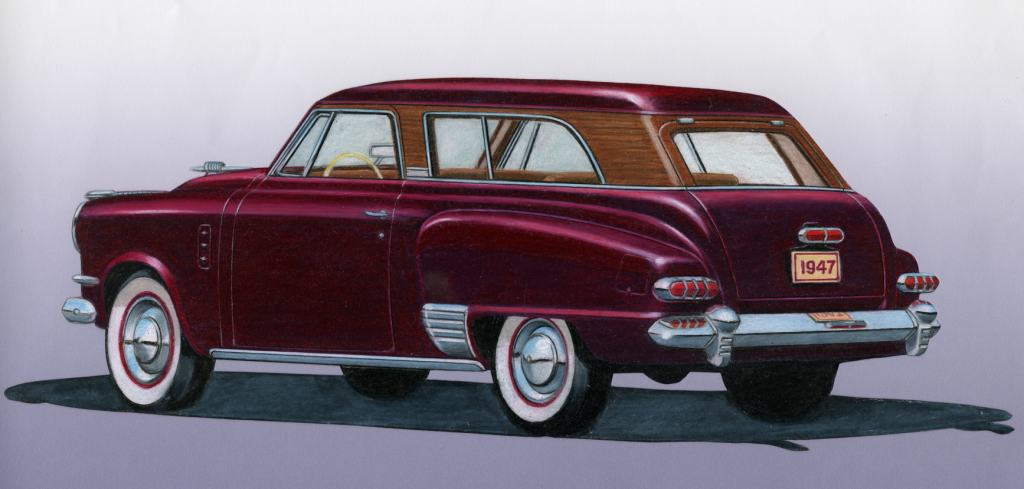 The 1947 Champion version is shown in maroon with Di-Noc (a 3M woodgrain applique still in production) added above the beltline. The hinged center mounted license plate light on the tailgate is a reworked standard taillight assembly.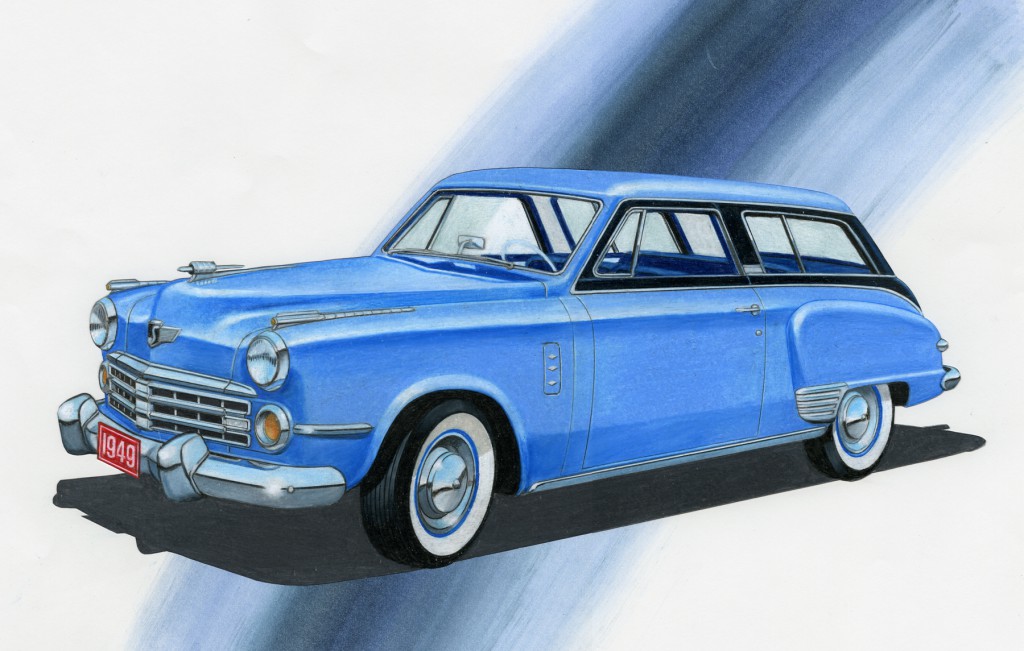 The blue illustration is of a 1949 Commander version that uses two-toning instead of the woodgrain color sweeps below the door sills and encompasses the deck lid.
Would this wagon have sold well? Probably, at least through 1951. Two-door wagons were very popular in this era. Ford and Mercury offered very successful two-door wagons, as did Plymouth. Studebaker's 1950 redesign would probably have boosted sales enough to keep it in production until the all-new 1953 models were introduced. After that, who knows?
What If…1956-1957 Continental Mark II