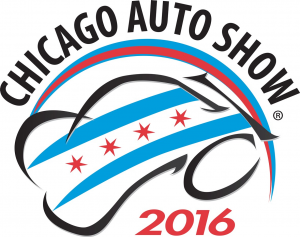 The 2016 Chicago Auto Show opened its doors last week, and naturally Consumer Guide was there to cover all the new-vehicle introductions (which you can check out here). While the gleaming machines on display are obviously the main attractions at any major auto show, the manufacturer displays themselves are another key part of the magic. The displays are often much more than just the frame around the picture—they're marvelous feats of architectural engineering that help a given brand stake out its space and stand out on the show floor.
These elaborate structures become all the more impressive when you consider their impermanence. The displays arrive at Chicago's McCormick Place convention center in crates and are assembled in about a week; they go up after the trusses, lighting, and carpeting are set up, and they're finished just before the show vehicles themselves arrive on the Tuesday and Wednesday before the show opens–just in time for the first media preview day on Thursday. After the show is over, everything is dismantled and packed up in about four days. The total time span from assembly to public show days to disassembly is about a month.
Here are just a few of the dazzling display areas at this year's Chicago Auto Show. Obviously, our quick snapshots don't really do these layouts justice. The best way to appreciate them is to see them in person, and if you want to catch this year's crop you'll need to hurry… the 2016 show closes this Sunday, February 21st.
More from the 2016 Chicago Auto Show
Acura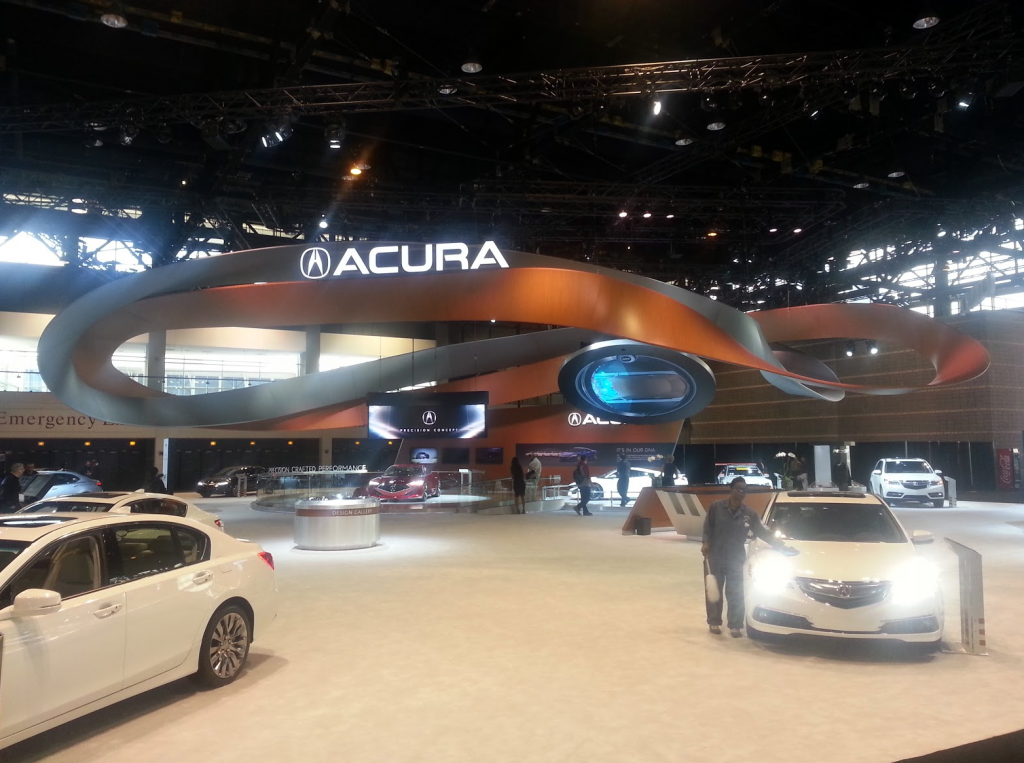 An enormous, Mobius-strip-like structure hung over Acura's display area. Visible beneath it are the recently unveiled Precision Concept and the production version of the forthcoming NSX supercar.
Cadillac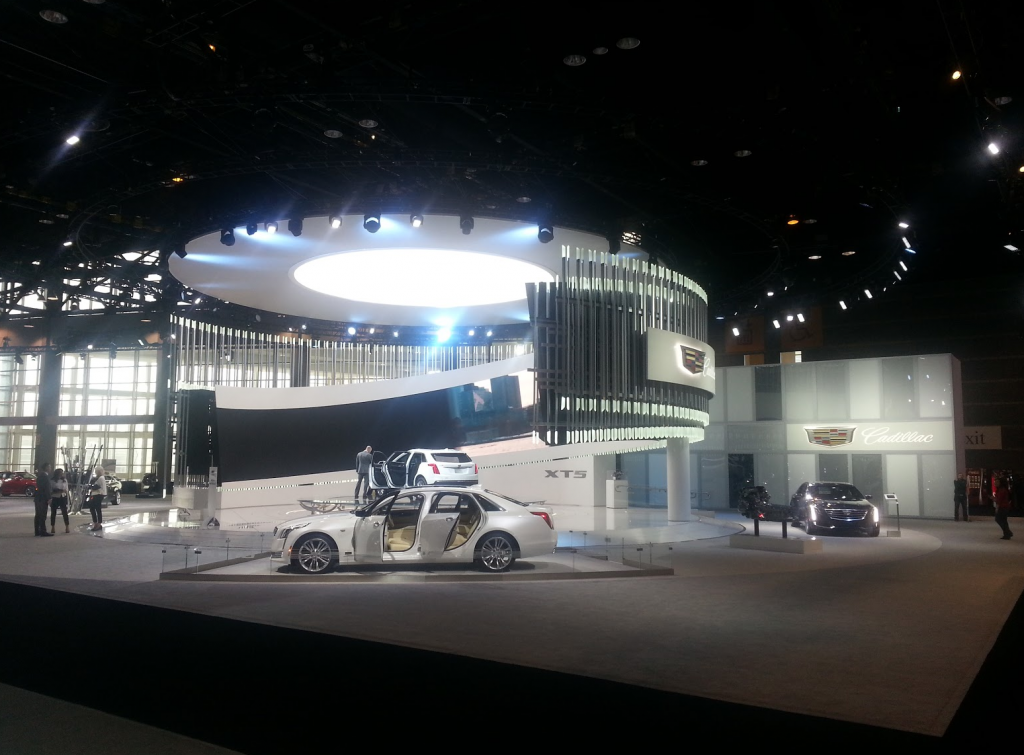 A 2017 Cadillac XT5 crossover SUV occupies the center of an arena-like circular stage structure, while a pair of 2016 CT6 sedans are parked around the perimeter.
Buick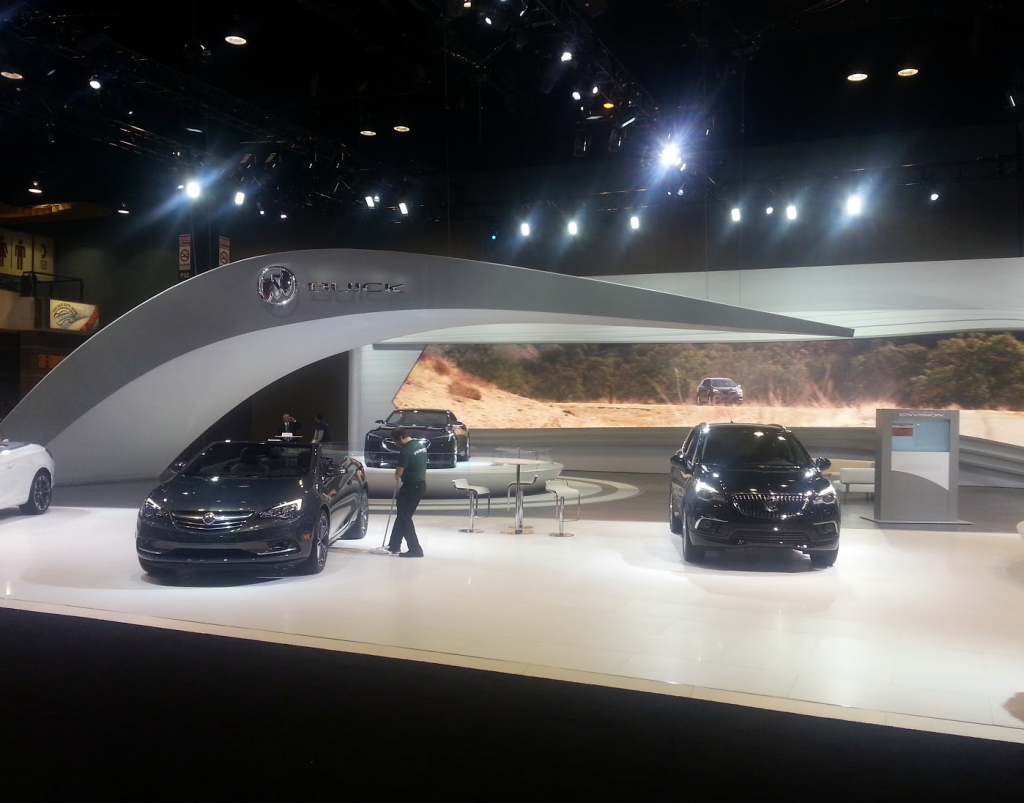 A swoopy cantilevered "awning" stretches out over the recently unveiled Buick Avista Concept. The backdrop of the Buick display contains a gigantic video screen (which was showing footage of the new Envision crossover in this photo).
Jeep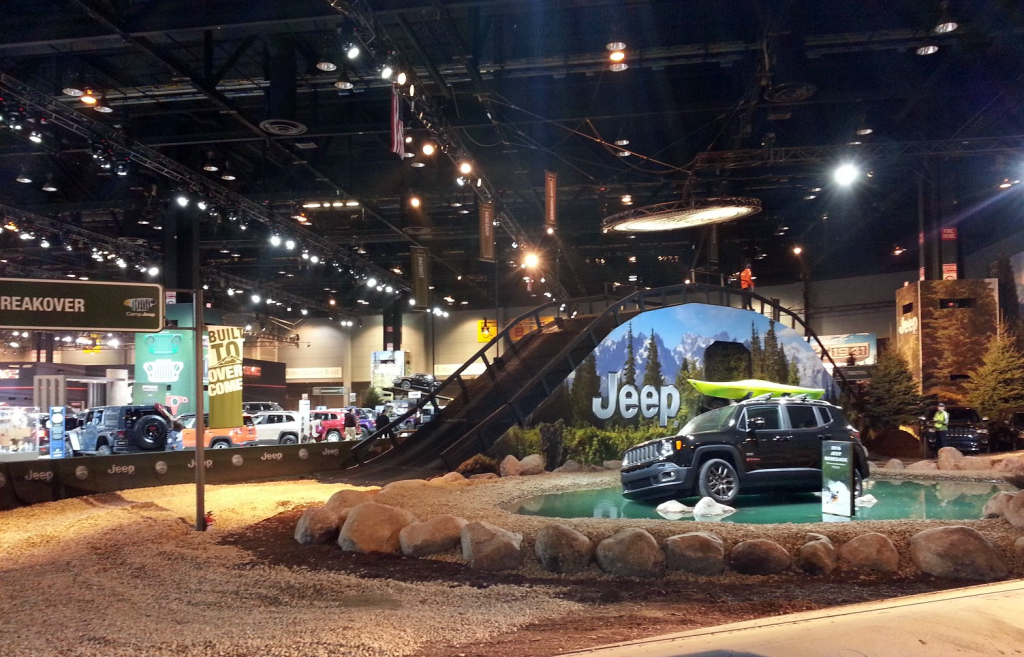 The Jeep display is so expansive that it's impossible to capture in one photo, but this shot shows off a section of the off-road test-drive course and a kayak-toting Jeep Renegade in a rocky, real-water "pond."
Audi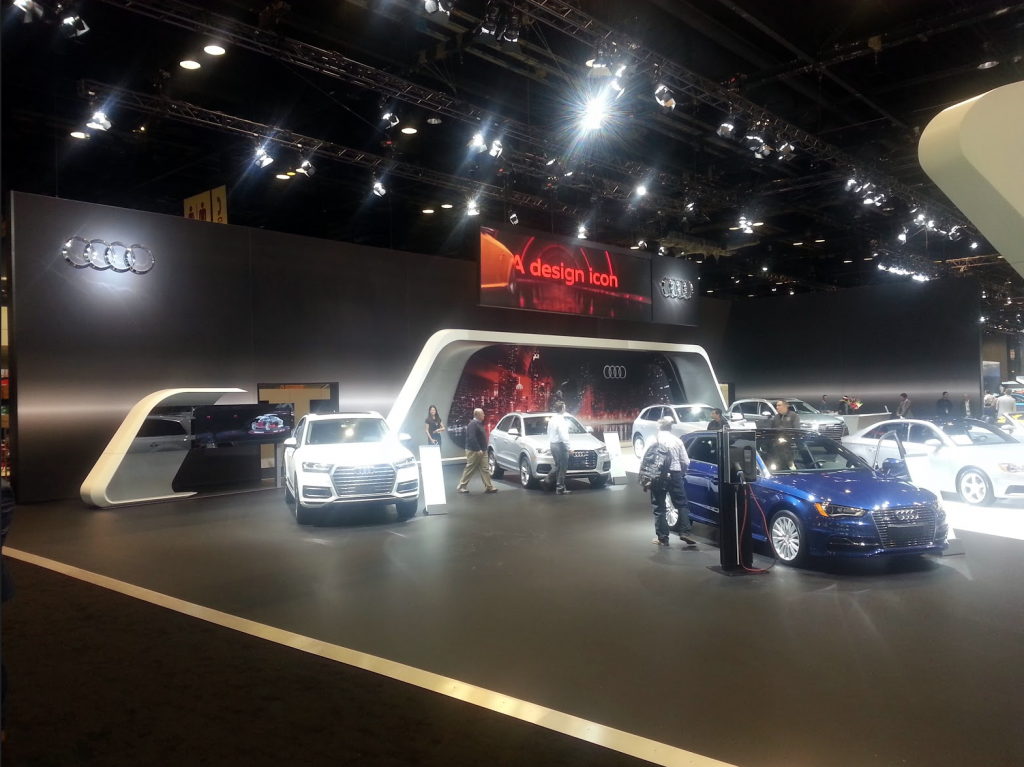 Audi's display area sports a simple, futuristic-looking backdrop with a large video screen.
Lexus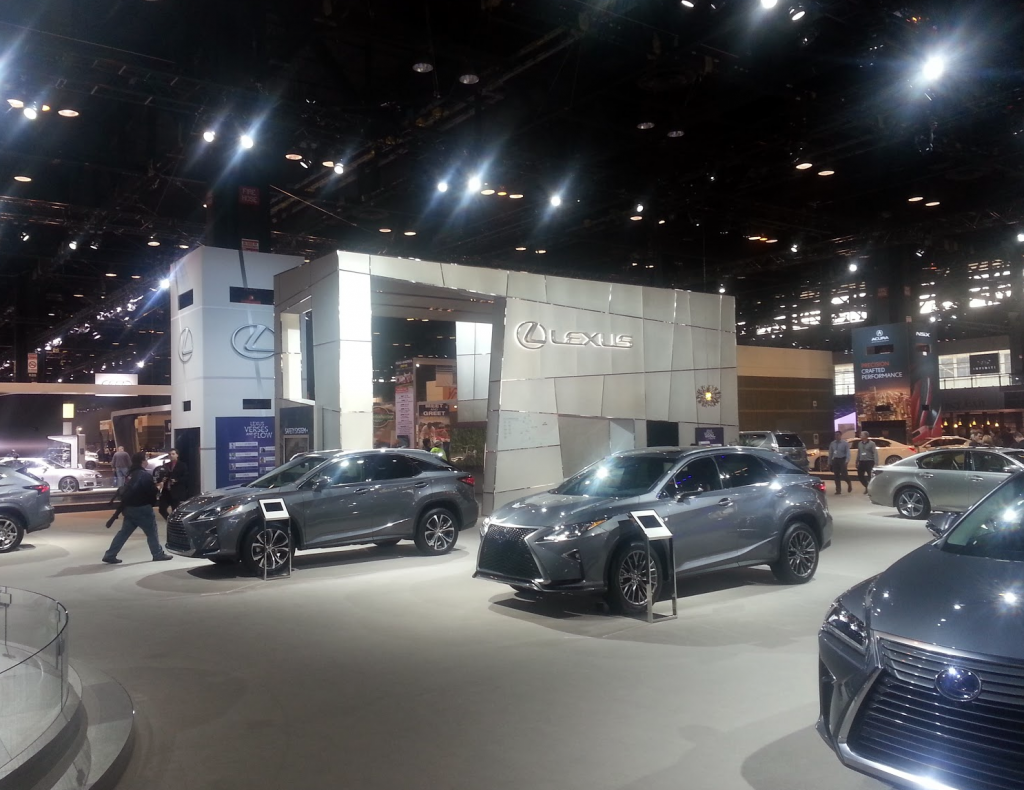 This eye-catching geometric structure draws attention to the Lexus display area.
Mercedes-Benz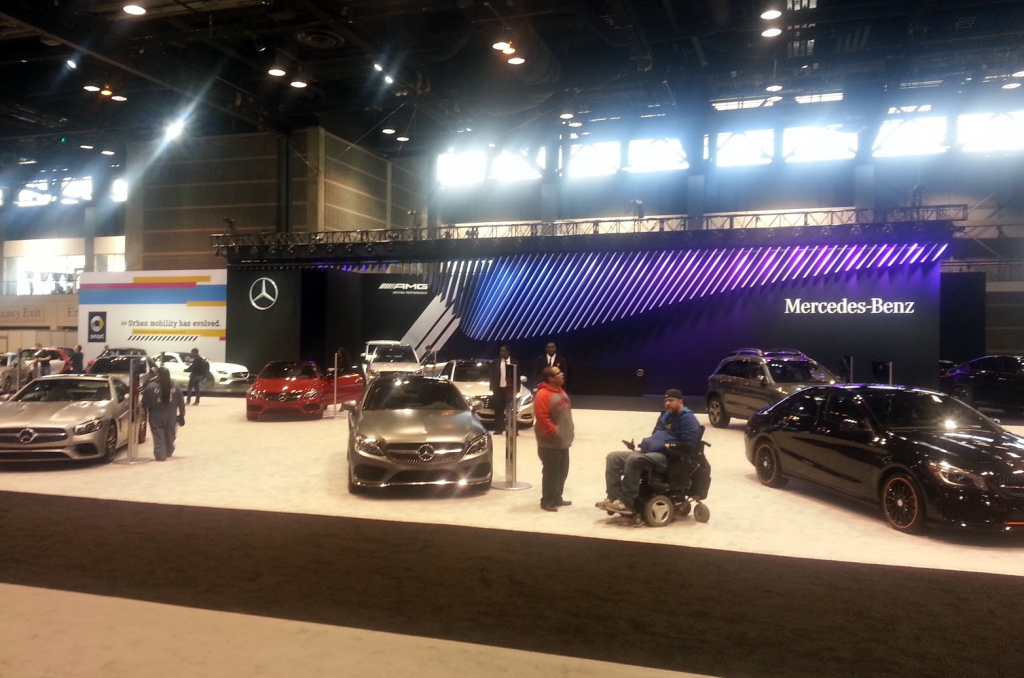 A black backdrop with curvilinear metal accents and ambient purple lighting add drama to the Mercedes-Benz display.
Mopar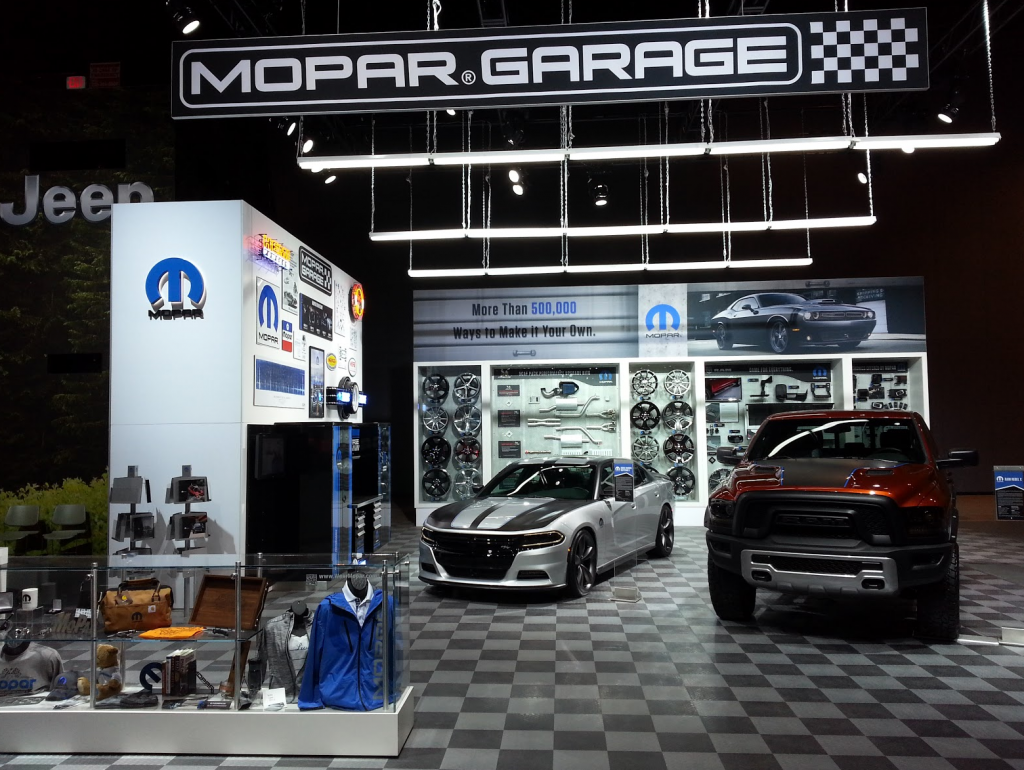 The display for FCA's Mopar aftermarket parts arm should make any garage-mahal-loving car guy feel right at home.
Scion's Dead. Here's Which Models Live on as Toyotas (Full Brand Gallery)