2014 Buick Encore FWD-Premium Group
Miles driven: 286
Fuel used: 11.8 gallons
Real-world fuel economy: 24.2 mpg
Driving mix: 65% city/35% highway
Base price: $28,965 (Not including $925 destination charge)
Options on test car: Audio system with navigation and satellite radio ($795)
Price as tested: $30,685
Quick Hits
The great: Excellent maneuverability, urban handling
The Good: Comfortable ride, quiet cabin
The not so good: "Intimate" cabin, limited rear-seat space
John Biel
After putting 147 miles on a Buick Encore in workday commuting and weekend gadding about, we're still trying to guess the target audience for this petite sport-utility vehicle. Central-city-dwelling empty nesters? Singletons who prefer an elevated view of the road? People for whom a little bit of Buick goes a long way?
An individual Encore doesn't occupy much of the planet. Wheelbase is just 100.6 inches and total length is a tidy 168.5 inches. Built by the corporation that once manufactured the hulking Hummer, this crossover SUV might well be called the Murmur. Thus, for the shopper whose taste for a sport ute has to be weighed against traffic-congestion and parking-space concerns, this itty-bitty Buick may hold some appeal.
That baby-shoes footprint comes with disadvantages, however. For one thing, second-row seating doesn't offer much in the way of adult-size leg room, even with scalloped front seat backs and decent underseat toe room. Buick calls the Encore a 5-passenger vehicle, implying three abreast in the rear seat. That's not going to happen unless it's a trio of internationally fabulous supermodels or indie-label hipster musicians; for anybody who's ever eaten a cheeseburger in their life, that side's yours and this side's mine.
Neither is there overly abundant cargo space. Volume is closer to that of most subcompact hatchbacks than it is to small SUVs. Rear seat backs fold in a 60/40 split, but to get them to retract means flipping up the cushions first—and that limits how far back the front seats can travel. One make-good: The front passenger-side seatback folds down to accommodate extra-long items.
Frankly, no matter where you sit, an Encore feels very intimate. Front-seat passengers will find the door panels and center console in close proximity and foot wells are just big enough to serve their purpose without inducing claustrophobia. Still, head room is good in either row and there's a commanding view of the road from the chair-height front seats.
If the surroundings in our test Encore had to be close, at least they were nice. As a line-topping Premium, it incorporated all the best bits from the ascending array of lesser models, including leather upholstery and heated front seats and steering wheel. Some interior pieces are hard plastic, but use of multitone panels kept appearances from being bland, as did satin-finish metallic accents and shiny woodgrain panels. Cabin storage is pretty good, with two gloveboxes, a pullout drawer to the left of the steering wheel, door map pockets, and a roll-top bin at the rear of the console. (Absent a console-box-covering arm rest, drivers get an arm rest that swings down from the side of the seat.) There's a pair of cup holders in both the console and the pull-down center arm rest in the rear seat.
Standard comfort and convenience equipment was ample, with the Premium delivering a Bose 7-speaker audio system; effective forward-collision, lane-departure, and front- and rear-obstacle-warning alerts; rain-sensing windshield wipers; cargo net; and cargo mat in the final step to the top of the Encore ladder. That said, we were a bit surprised that keyless push-button starting isn't offered. The sole option (and one of the few available) on our test vehicle was the $795 navigation system that uses the same 7-inch color screen that serves the radio and standard Buick Intellilink infotainment system. Unfortunately, the controls for these various on-screen systems are in a busy array of buttons with small print. Speaking for drivers "of a certain age" who can clearly see the road ahead without glasses but don't read as well closer in without them, these buttons are hard to decipher at a glance, either in natural light or backlit at night. The same goes for the smallish numbers on the speedometer and tachometer dials.
The Encore's driving experience is pleasant enough, with the 1.4-liter turbocharged 4-cylinder engine and 6-speed automatic transmission (the sole powerteam) working well together. That's perhaps more true on the highway than on the street; the Encore feels peppy in expressway traffic and is relatively quiet under acceleration. (Active noise-cancellation technology is another standard item.) With 70 percent of miles covered in city conditions, the Encore returned an even 26 mpg while in this driver's care. Only the kind of potholes that would jolt practically any vehicle seemed to fluster the Encore on its standard 18-inch wheels, and handling and maneuverability—especially in tight quarters—were top-notch. Our tester was a front-wheel-drive model (all-wheel is available); it showed some slight hesitation crossing a minor snow berm plowed up across our driveway at home that might not have happened had the rear wheels been pushing, too.
Almost as fully loaded as a front-drive Encore can get, the example in this test came to $29,760 (without delivery charge). That buys a lot of stuff, sure, but it doesn't buy a lot of space. If you need the latter, then you're probably not in that target audience that's still got us wondering.
More crossover news and review
Tom Appel
Buick sold about 32,000 Encores last year. Not bad, considering Encore resides in a segment no one knew existed 18 months ago. We call Encore a premium compact crossover, but really it's a subcompact.
Encore isn't quite the refined ride that Buick's compact Verano sedan is, but it's close. It's quiet, rides well, and has enough power to do what needs to be done.
What Encore brings to the table that the like-price Verano doesn't is easy entry and exiting, fantastic outward visibility, a convenient rear hatch, and available all-wheel drive.
As much a Buick wants this vehicle to be positioned (or at least seem positioned) as a hip, urban upscale conveyance, it's very much an empty-nester. And that's fine with us.
Encore is perfect for active seniors. It's small enough to park anywhere, it fits four adults in a pinch, the grandkids' child seats will fit well in back, and it's quiet and comfortable enough for the occasional weekend getaway.
My sole complaint is cabin width. We found that two larger adults will feel a bit crowded in the same seating row.
Folks looking for something small and comfortable will have a hard time finding a more tidily packaged premium crossover. Encore may prove too small for some, but I expect this diminutive Buick will fit just right for most shoppers looking to do a little vehicular downsizing.
Quick Spin: 2019 Mazda CX-3 Grand Touring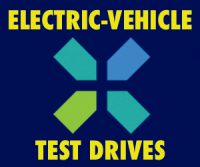 Auto Shows
Steve & Johnnie's Road Tests