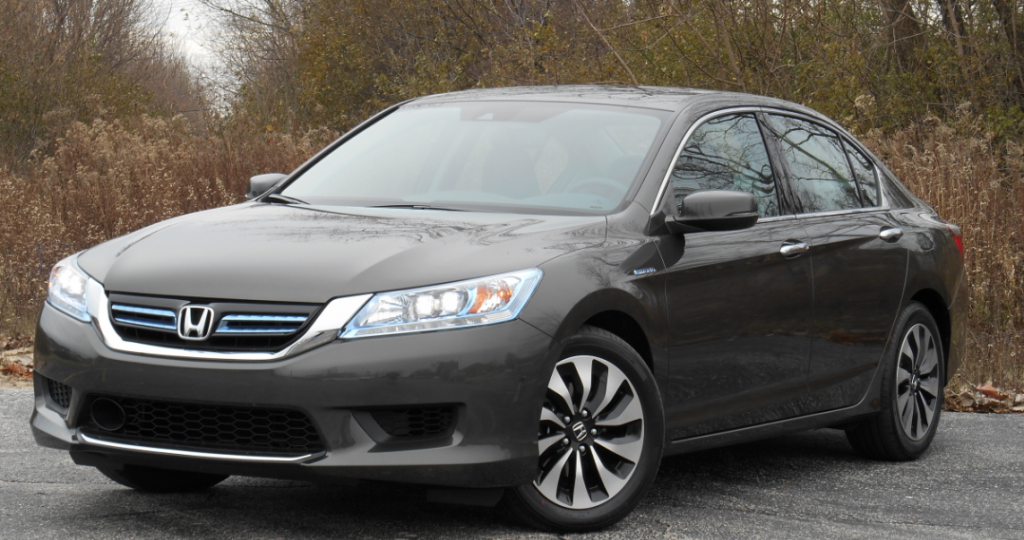 2014 Honda Accord Hybrid Touring
Dates tested: 11/25/2013-12/02/2013
Miles Driven: 306
Fuel Used: 8.0 gallons
Real-world fuel economy: 38.3 mpg
Driving mix: 40% city, 60% highway
Base price: $34,115 (not including $790 destination charge)
Options on test car: None
Price as tested: $34,905
Quick Hits
The great: Impressive fuel economy
The good: Rides and handles like any other Accord
The not so good: Engine can sound tinny when pushed
Tom Appel

Managing editor Rick Cotta had to correct me. In discussing the Honda Accord Hybrid, I noted that the CVT (continuously variable transmission) was pretty slick in this application, and that there was little of the "rubber-banding" effect typically felt when accelerating in a vehicle with such a transmission.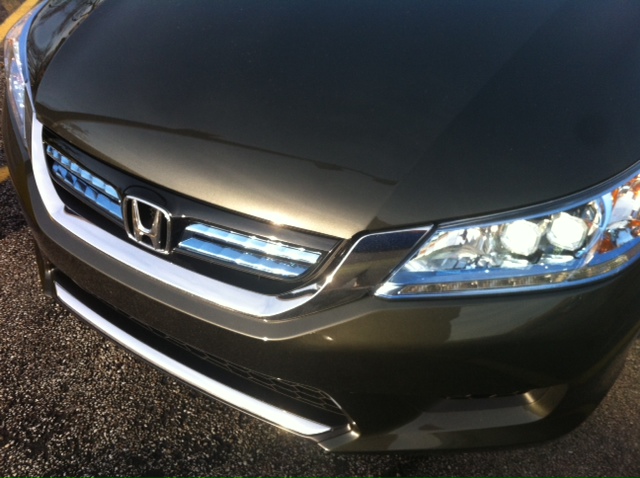 But the Accord Hybrid doesn't have a CVT, at least not in the traditional sense. At lower speeds, the front wheels are driven solely by a large electric motor. If the battery charge is low or you accelerate quickly enough, the gas engine will kick in to spin a generator that helps supply electricity to the motor. Since the battery is fairly small, the engine runs most of the time even at lower speeds. However, at higher cruising speeds (roughly 50 mph and above), the gas engine drives the front wheels directly, as that's most efficient.
I mention this because, despite employing such an unconventional drivetrain, the Honda Accord Hybrid feels decidedly conventional. And, a conventional Honda Accord is a pretty nice thing.
For more on the Accord Hybrid's unique drive system, and for Rick Cotta's initial impressions of the car, click here.
Let's get to the part most shoppers really want to know about, the fuel economy. Unfortunately for us, the Accord arrived just as a serious cold front descended on Chicago. Temperatures hovered in the mid to low twenties for most of the vehicle's stay with us. This matters because engine stop/start management is less aggressive to allow for cabin warmth, and because the hybrid's battery operates less efficiently in especially cold conditions.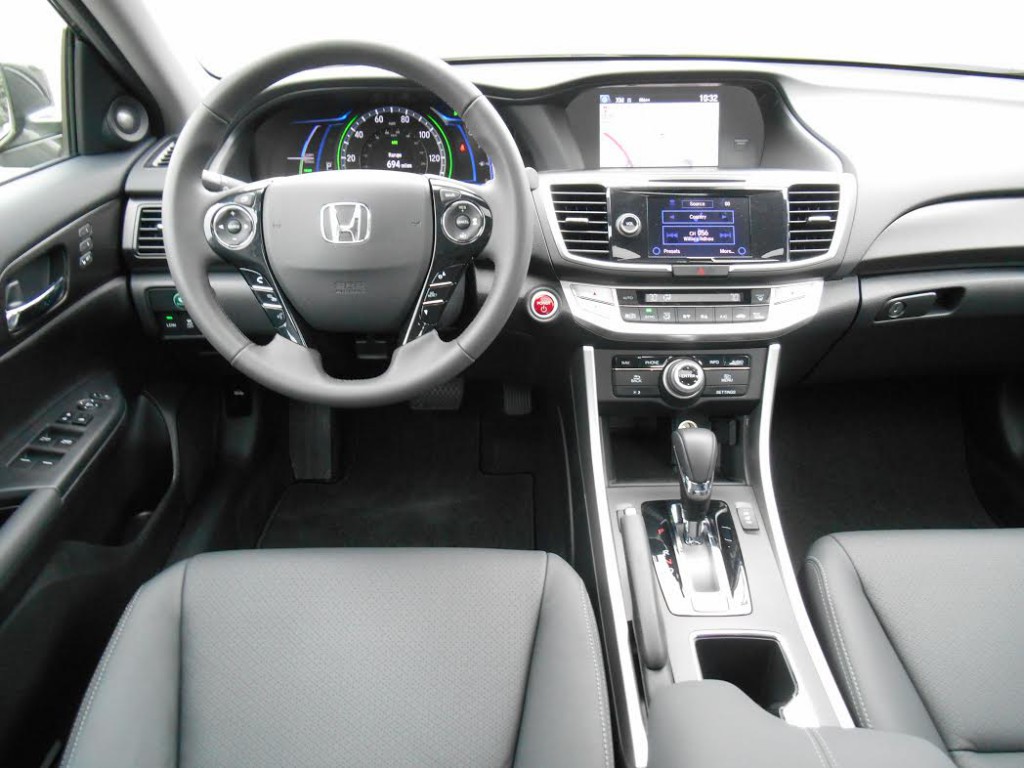 Yet, despite the weather, our observed fuel economy came in just a hair below 40 mpg. We have little doubt that with fairer weather conditions our observed mileage would have been at least a few mpg better, thus at least approximating the EPA estimated combined 47 mpg.
As for driving the Accord Hybrid, there's little about the experience that would startle anyone familiar with other Accords. Ride, steering, and handling are as expected, though the car feels a little heavier and slower to respond to steering inputs than other Accords this editor has recently driven.
Our best-dressed Touring test car came $34,905 on the sticker, and wanted for no equipment or option. Value-minded shoppers will appreciate the Base and EX-L hybrid models, which start as low as $29,945.
After years of inexplicably marketing hybrid engines that were technically less impressive than those of rival makers, especially Toyota, Honda has made a giant leap forward with the 2014 Accord Hybrid. Not only does the car feel sophisticated from behind the wheel, it will likely feel just as impressive every time you fill the gas tank.
Read our review of the 2014 Honda Accord Touring here.