2014 Lexus RX 450h AWD



Miles Driven: 1081
Fuel Used: 36.3 gallons
Real-world fuel economy: 29.8 mpg
Driving mix: 45% city, 55% highway
Base price: $47,810 (not including $910 destination charge)
Options on test car: Mark Levinson audio system ($995), Navigation system with voice command ($2775), Premium Package ($3060)
Price as tested: $55,550
Quick Hits
The great: Excellent fuel economy for a vehicle in this class
The good: Comfortable ride, handsome cabin
The not so good: "Remote Touch" control system has its detractors on our staff
John Biel
There's an inordinately large roster of nameplates in the midsize luxury crossover field (some manufacturers have more than one), but not so many with the availability of a hybrid powerplant. The Lexus RX 450h is in that more select group.
You see the "450h" in the name and you wonder how it stacks up against Lexus' GS 450h sedan. Both are powered by a 3.5-liter dohc V6, with a boost from an electric motor. Both feature a continuously variable transmission that functions like an automatic. However, where the gas and electric powerplants combine for up to 338 horsepower in the GS sedan, they max out at 295 in the RX sport-utility. Thus, what comes across as somewhat lively performance in the sedan is a little muted but still acceptable in the crossover. Neither does the RX 450h get quite the fuel economy. The all-wheel-drive version that Consumer Guide® tested is rated by the EPA at 30 mpg in the city, 28 mpg on the highway, and in this driver's 158.1-mile stint (with 53 percent of miles in city conditions), he saw 28.03 mpg. That's almost 2 mpg shy of what he averaged in the GS 450h, but it's still quite high for a midsize SUV.
Ride was comfortable over the varying road-surface conditions on this tester's commute. Steering and handling were responsive, and braking was prompt and predictable.
See the Consumer Guide Premium Midsize Crossover Best Buys
As many buyers' prime choice for a family vehicle, crossover SUVs have to do well at carrying people and things. This particular one provides nice room and comfort up front front. Second-row seats have room for 3 adults in a pinch, thanks to an almost-flat floor in middle. There's a flat, easy-to-load cargo floor in back. For additional capacity, 2nd-row 40/20/40 seats fold, but they rest at a higher level than the rear cargo floor, and headrests have to be removed to get the seat backs retracted. The bigger SUVs in the Lexus stable offer drivers great visibility all around, but the over-the-shoulder view in the RX 450h is hampered by an arcing roofline and thick rear pillars.
CG's test vehicle sported attractive light-colored wood on the steering wheel, console, and window-control panels, all of which lent some welcome contrast to the optional dark leather. Unlike the larger, "truckier" models, this Lexus SUV uses the marque's central joystick control to activate audio, climate, and other settings on the in-dash screen. Passenger conveniences run to a moderately ample glove box, front-door pockets that pull out for greater capacity, covered cup holders and a covered cubby box with USB and power plug-ins up front, and a cup holder that pops out from the dash to the left of the steering wheel. Second-row occupants have access to bottle holders molded into the rear doors, a pull-down center arm rest with covered cup holders and shallow covered storage space, and pouches on the front seat backs.
The starting price for our all-wheel-drive test vehicle was set at $47,810, and that included 18-inch alloy wheels, satellite radio, dual-zone climate control with rear vents, 10-way power seats up front, reclining and sliding rear seats, wood accents, power liftgate, autodimming mirror, and a cargo cover. A hefty Premium Package ($3060) added leather upholstery, blind-spot monitoring, the bamboo wood, a power sunroof, power-folding mirrors, and memory-setting seats. We note, however, that seat heaters were not included in this group. (We can't believe that we're still talking about seat warmers this deep into the spring, but that's the kind of winter it was.) Other extra-cost items that pushed the final tab to $55,550 (with delivery) included a Mark Levinson audio-system upgrade and a package with navigation and Lexus Enform infotainment systems. Clearly, this is one vehicle that, if you want it to be what you might imagine a Lexus to be, you have to spend a little extra to make it that way.
Test Drive: 2018 Lexus RX 350L
Damon Bell
I loaded up my wife and two kids into CG's 2014 Lexus RX 450h test vehicle and set out on a 300-mile road trip. I averaged 27.8 mpg, just a touch shy of the 28-mpg EPA highway estimate. That's a pretty impressive number for a vehicle with this kind of space, power, and refinement.
The RX 450h is a pretty serene machine in both long-haul highway driving and around-town commuting. Even with the occasional whirrs and whines from the hybrid powertrain, the cabin is impressively hushed. The comfort-biased suspension favors a cushy ride over sporty handling, capably absorbing all but the nastiest bumps and potholes. Lexus offers an F Sport version of the RX with a sport suspension that enables slightly sharper moves, but in our opinion it takes too great a toll on ride quality. In our view, the RX's true mission is comfy cruising, not corner carving.
The RX 450h's hybrid system is among the smoothest around. The typical hybrid drivetrain quirks (occasional surging and bogging in the course of normal acceleration and braking) are muted to the point of being almost unnoticeable. However, they're just noticeable enough to assist the driver in achieving an economical driving style that maximizes electric-only operation.
Overall, the control layout is straightforward and simple to use, but I am not a fan of the Remote Touch system. In theory, the console-mounted touchpad controller allows the driver to interact with the climate/infotainment system while better keeping their eyes on the road. In practice, I found it awkward to use… maybe I would acclimate to it better with more time.
The cabin itself is wonderfully pleasant, with a understated upscale feel, good passenger room in both the front and rear seats, and an ideal step-in height and driving position. Some people complain that the RX doesn't offer a third-row seat, but in many midsize SUVs the third-row is often so cramped that it is unusable for anyone but small children. Kudos to Lexus for not compromising the RX's stellar 5-passenger comfort in an effort to squeeze in two more seats.
The RX last saw a major redesign for 2010, and despite a steady flow of updates, the 2014 model is beginning to feel a bit long in the tooth. Still, the RX is one of the classiest, best-balanced luxury crossover SUVs around.
Watch the Steve and Johnnie Lexus RX 450h video test drive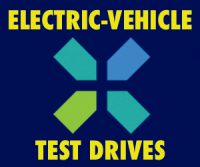 Auto Shows
Steve & Johnnie's Road Tests