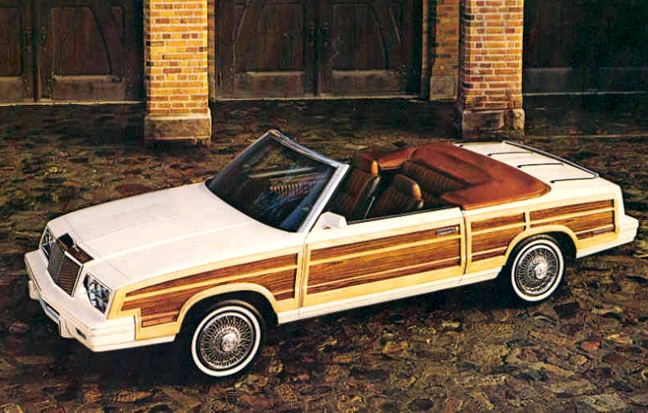 Imagine a mural artist accustomed to painting twenty-foot-high exterior walls switching gears to take a job designing brochures. Suddenly broad vistas have given way to index-card-sized pictures and fussy little logos.
Car designers suffered a fate not unlike our artist friend in the late Seventies and the early Eighties. Automobiles that were once gigantic were shrinking at an alarming rate, leaving limited space for the traditional design cues to which carmakers and car buyers alike had grown accustomed.
Many downsized cars came off looking pretty spiffy, mostly because they were penned free of the chrome and related bric-a-brac that became hallmarks of mid-Seventies car design.
Some cars, however, were asked to both shrink in size and bear the burden of legacy style. Here are five examples of how retaining old-school design elements on slimmed-down new cars can lead to regrettable results.
Cheap Car Mods: Affordable Science Explained
Downsized Cars
Cadillac Cimarron D'Oro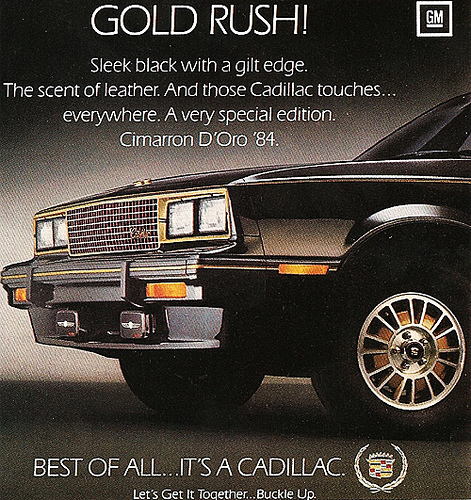 How do you dress up a car that is already saddled with deeply textured rocker-panel moldings, a non-functional decklid luggage rack, and countless chrome-look bright bits? You make all that bright stuff gold, of course. The D'Oro trim package was a $350 option in 1984, and as we recall, it was fairly popular.
Chrysler LeBaron Town & Country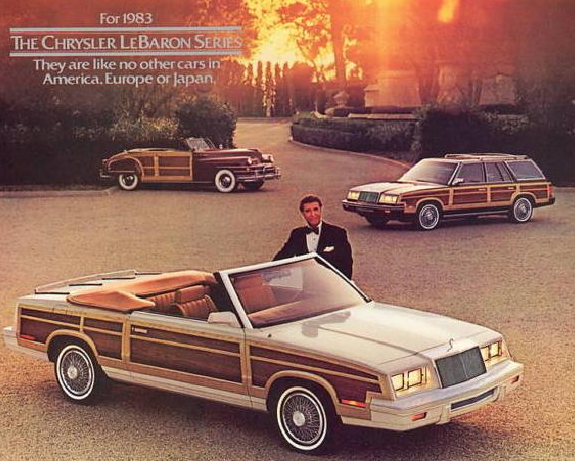 It's all here. Crammed in over a 100-inch wheelbase you'll find a stand-up hood ornament, wire wheel covers, front bumperettes, a rear-deck luggage rack, "chrome" foil bumper insert accents, and the mother of all fake Woodie treatments. Perhaps the most depressing thing in this picture is the classic Town & Country cringing in the background.
Ford Mustang II Ghia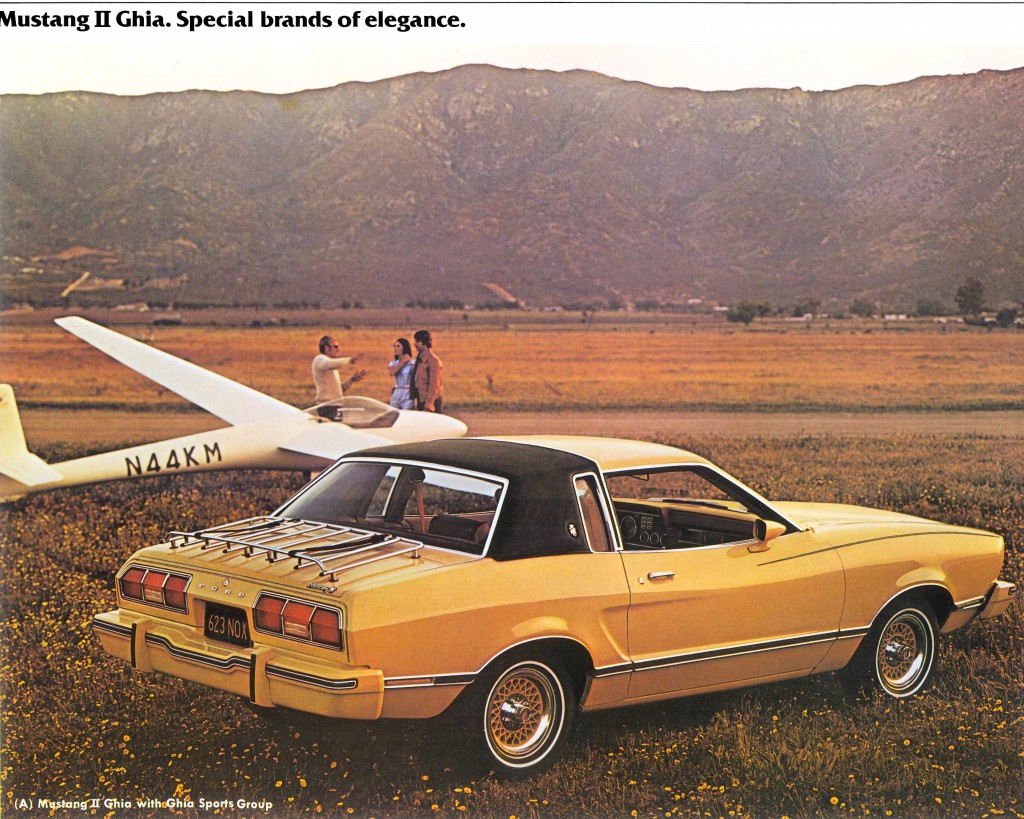 This is what happens when accountants look for ways to extract incremental sales out of an already popular product. Not that the Mustang II was especially sporty, but it was still a Mustang, and this sad effort to appeal to the good-taste impaired is an all-time pony-car low point. If you can say "This Mustang has a padded vinyl roof and opera windows" without cringing, this was the car for you.
Dying To Be Different: 10 Hearses That Aren't Cadillacs
Mercury Cougar XR-7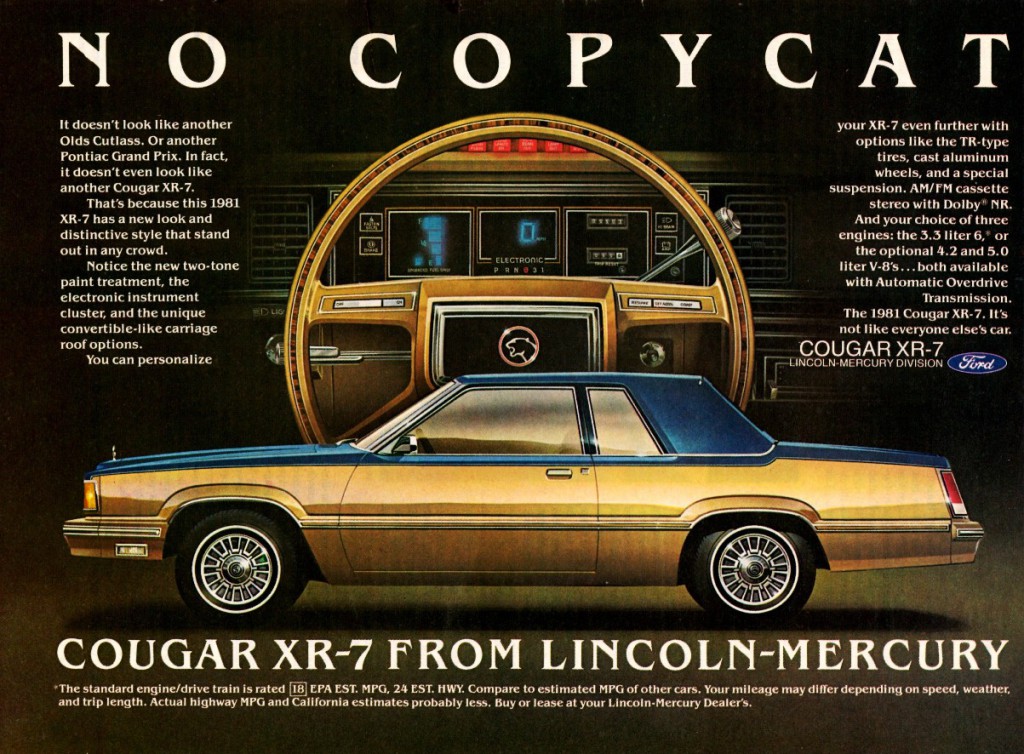 The Cougar XR-7 looks very much as if the car had shrunk, but the trim bits didn't. Not unlike a small kid wearing his plus-size father's jacket and hat, the Cougar beneath looks lost under its heavy vinyl roof and thick side moldings. The blue and gold motif shown here would have worked for a limited-run Boy Scouts of America edition.
Oldsmobile Omega Brougham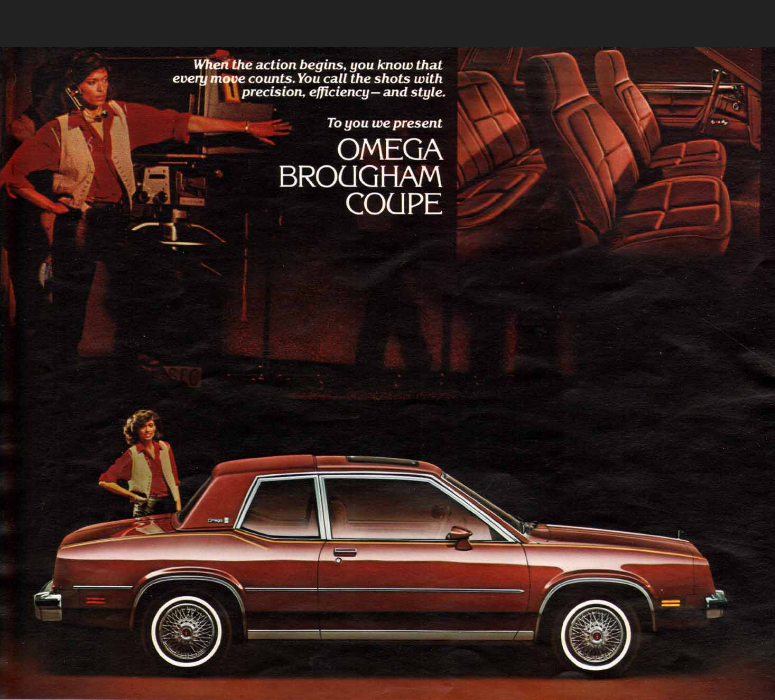 Fact: You could have purchased your General Motor's X-Car with a padded vinyl roof. Here's the proof. GM's cars of the future could, in Buick and Oldsmobile guise, be fitted with a design element best known for its close association with velour bench seats and after-market Kleenex-box holders. How many Omega Broughams, we wonder, were ordered with the F41 sports suspension?
Downsized Cars
Downsized Cars