2014 Subaru Outback 3.6R Limited

Miles driven: 233
Fuel used: 12.7
Real-world fuel economy: 18.3 mpg
Driving mix: 75% city/25% highway*
Base price: $32,095 (not including $825 destination charge)
Options on test car: Moonroof Package ($2745)
Price as tested: $35,665
Quick Hits
The great: Wagon utility, outstanding foul-weather handing
The good: Excellent outward visibility, room for four adults
The not so good: Thirstier than most of the class, odd control layout
*Test car driven through two significant snow events during evaluation period
Rick Cotta
Subaru has made its name in this country with all-wheel drive, and though I'm a big fan of the feature, that's not the only reason I thought a lot of our test Outback.
Like nearly every other Subaru, the Outback offers terrific visibility — another "feature" I really admire. Thin roof pillars and tall windows are obviously to thank, but the inclement weather we suffered during its stay also made me appreciate that the windshield wipers clear to within an inch of the roof pillar – which not nearly enough do.
Control layout is another thing I consider important, and though some elements of the Outback's are rather odd, overall, it strikes me as another point in its favor. Audio controls consist of a now-rare combination of buttons and knobs, all mounted high and within easy reach. The odd part is that the three knobs included didn't follow convention in their applications. The one that jumps out – the large one in the center – only controls tuning. To the left is a small one that only adjusts volume, and its twin on the right is just a pushbutton for on and off. Flanking the large center knob are six station preselect buttons, and their settings are duplicated on the touchscreen above them, whose virtual buttons include station call-outs.
Contrasting that are the climate controls, which consist entirely of rather tedious repetitive-step pushbuttons for temp, fan speed, and mode. The positive part here is that they're easy to reach, and with automatic temperature control, probably won't require much adjustment.
Inside, the Outback is as roomy as any other midsize car, meaning there's plenty of space for four adults. However, they all sit a bit higher than in a typical sedan, which – along with the low step-in and largish doors — eases ingress and egress.
Being a wagon, good cargo space is expected, and the Outback doesn't disappoint. There's quite a bit of room behind the rear seat, augmented by two large bins underneath the floor, which is level with the hatch opening for easy loading. There's also a removable plastic tray on the floor that simplifies cleaning and helps avoid stains. The rear seat backs fold nearly flat and level with the cargo floor to create a long, cubic hold.
Canine Madness: 10 Classic Car Ads Featuring Dogs
The only part of the cargo equation that could be better is cabin storage. The Outback's glovebox is rather small, as is the center console. There's a small bin at the forward end of the console, but otherwise, there's just the usual two cupholders and map pockets for incidentals.
Speaking of the cabin, the Outback's is quite nicely trimmed. While the dash top is hard plastic, the door tops and armrests are padded, and on our top-line Limited, at least, bright trim and streaks of woodgrain helped give the interior a richer look.
Even before their now-legendary all-wheel drive, Subarus were known for their "flat" four-cylinder engines – and the slightly throbbing noise and vibration they produced. Our test Outback had the larger, six-cylinder version, which showed only a hint of throbbing at idle and smoothed out nicely above that. It also produced quite a bit of power, providing a strong jump from a stop and good passing response. The latter was aided by an automatic transmission that kicked down quickly for more passing power – at least once the engine was warmed up; when it was cold, it seemed the transmission took longer to kick down in response to the throttle being stabbed.
One advantage the Outback has over similar-size SUVs is more car-like ride and handling. Bumps are absorbed nicely, while steering and handling rival those of a midsize sedan. As such, the Outback is less cumbersome-feeling than your typical midsize SUV.
However, it's no less thirsty. The Outback's EPA estimates of 17 city/25 highway are in line with those of many midsize, 5-passenger, V6 SUVs. And in 95 miles of mostly city driving, I averaged 19.7 mpg – hardly impressive, but good enough considering not only the EPA numbers, but the Outback's combination of space, power, and all-wheel drive.
Whether you look at the Outback as a midsize car with all-wheel drive or a midsize SUV with all-wheel drive, it strikes me as quite a bargain. Prices for the four-cylinder version start at about $25,320 including automatic transmission (in place of the standard 6-speed manual) and destination. At the other end of the price scale is our tested six-cylinder 3.6R Limited, which started at about $33,000 with destination but added a sunroof and navigation to come in at $35,665. In either case – and whatever you call it – the Outback is tough to beat from an all-wheel-drive value standpoint.
Of course, a "good value" really isn't if you don't like the car, but I really liked the Outback. Yes, it could be better, but most of my (very few) complaints are really picking nits in the whole scheme of things. Especially if you – like me – look at all-wheel drive as a "must," the Outback should be on your shopping list even if everything else there is an SUV.
Dogs in Cars: How Best to Keep Your Pup Safe
Tom Appel
There's little in life that leaves you feeling more smug than tooling around in a good all-wheel-drive vehicle when the snow hits the proverbial Chicago-winter fan.
As the arctic gods would have it, I found myself piloting our test Subaru Outback between Chicago and Milwaukee (an almost 200-mile round trip subject to lake-effect-enhanced winter weather) during a blizzardlike winter event. And, indeed, I felt pretty smug.
There were two things I noticed during my trip. First, a lot of Chicagoans actually buy two-wheel-drive crossovers and SUVs. These folks don't know what it is to feel smug. The second thing I noticed is that our test Outback lives up to its reputation in the rough stuff.
A note on that: The Outback proved outstanding on fresh snow and accumulated white stuff up to about five inches. After that, things get a little hairier. Blame limited ground clearance and less-than-aggressive tires. Not that I expect that any other non-off-road vehicle would fare much better, I only mention this because the Outback felt so good until the snow deepened.
Given the cold and snow our test car was asked to contend with, our observed 18.3-mpg average seems pretty good. As a 3.6R Limited model, our car included the available 3.6-liter six, which offers all sorts of useful launch torque, and never feels stressed, even when shoving half a foot of snow out of its way.
Ride and handling are better than average, and, as Subarus always have, the Outback feels especially solid—a reassuring sensation when contending with the worst a Chicago winter has to offer.
My Milwaukee trip included stashing an adult in the back seat, which proved roomy enough for the snow-lengthened sojourn.
A minor quibble regarding the control layout. I never warmed to the large multifunction center knob on the center console. This, as the flanking smaller knobs, which I expected to handle audio volume and tuning, also seemed assigned to fairly random tasks.
At almost $36,000 the Outback's cabin could be a little snazzier. But then, one needn't spend as much for this car. Not going with a loaded six model is one option, or just skipping the nearly $3000 sunroof package is another.
The Outback isn't quite the alternative to premium European wagons I'd like it to be. It's a little underfinished for that role. But it's close, and compared to the likes of the Audi allroad or much smaller BMW X1, it's something of a bargain. And, what price do you put on feeling smug?
2019 Chicago Auto Show: 2020 Subaru Legacy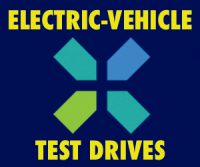 Auto Shows
Steve & Johnnie's Road Tests