Class: Premium Midsize Crossover

Dates tested: 7/6/2015 – 7/13/2015
Miles Driven: 416
Fuel Used: 26.3 gallons
Driving mix: 30% city, 70% highway
Real-world fuel economy: 15.8 mpg
EPA-estimated fuel economy: 14/19/16 (city, highway, combined)
Base price: $102,100 (not including $950 destination charge)
Options on test car: Driver Assistance Plus ($1900), Mugello Red Full Merino Leather ($2900), Exectuive Package ($4500), Enhanced smartphone interface ($500)
CG Report Card
Report-card grades are derived from a consensus of test-driver evaluations. All grades are versus other vehicles in the same class. Value grade is for specific trim level evaluated, and may not reflect Consumer Guide's impressions of the entire model lineup.
Room and Comfort
B
Power and Performance
A
Fit and Finish
A
Fuel Economy
C-
Value
C-
Price as tested: $112,850
Quick Hits
The great: Power, handling, interior appointments
The Good: Cargo room, ride comfort
The not so good: Control layout, mediocre fuel economy, price
Check out Consumer Guide's Premium Midsize Crossover Best Buys
Rick Cotta

It frankly came as a bit of a shock.
Yes, the BMW X6 M had prodigious amounts of power. Yes, it had interior furnishings fit for a king. Yes, it had a confoundingly fine ride given its impressively flat cornering. Yes, it had all the bells and whistles one could desire. And yes, it drew lots of stares, and even a few "thumbs up" from other in-the-know (usually fellow BMW) drivers.
But $113,000 worth?
Perhaps it was a good thing I didn't see a copy of the window sticker until after I'd arrived back to the office from a 330-mile trip to Wisconsin, because it probably would have drowned my enjoyment in nervousness had I known I was driving a vehicle that cost more than my house.
But they say ignorance is bliss, and piloting the X6 M along the highways and byways of Cheeseland was a blissful experience, indeed.
Not that there weren't a few catches.
One came when I went to shut it off the first time. Normally — and by that I mean in every other car I've driven over the past 40-some years — that simple feat would be accomplished by putting the gear lever in Park and hitting the ignition switch. But for the life of me, I couldn't find "Park."
Now, BMW has seemingly strived to make shifting and control functions totally unlike that of any other car since the infamous "Bangled" 7-Series of 2002, but here they reached new heights.
Even the owners manual (which any self-respecting auto writer would only consult in a dire emergency — and this counted) wasn't any help. There was no entry in the Index for "Park," and even the "Total Idiot" front pages (which cover in vivid detail such imponderables as where the speedometer is located) gave nary a clue. Finally … finally … deep in the bowels of the manual came the answer: There is no "Park."
Seemingly because that motion was deemed an interminable waste of time, BMW took the initiative to negate it. Instead, you just leave the lever in Drive and hit the kill button.
Now, at first blush, this might seem logical. But at least twice during the trip, I really wanted to leave the car running while it sat in Park, and you just can't do that. It's not that the alternative is terribly inconvenient (you simply shift into Neutral and engage the electronic parking brake), but then you have to make two motions. And it took several shut-downs before I didn't get the nagging feeling I was forgetting something.
BMW's control functions also require a bit of a learning curve, but that can be said for most high-end vehicles these days. At least the various controls are easy to reach.
Other mundane stuff:
Visibility is decent to the front and sides, but not good to the rear due to thick roof pillars, though the rearview camera helps when backing.
In front, there's lots of headroom and legroom available, but put the seat all the way back, and rear legroom virtually disappears; otherwise, there's enough space for those up to about 6-feet tall.
Interior materials are quite lavish, seemingly more so because they're adorned in a variety of hues and textures. Wherever red disappeared to as an interior color over the past couple of decades, I'm really glad it's back.
Interior storage is quite good, though none of the spaces are very big. There's a small glovebox, modest-size console box with Aux/USB/12-volt plugs and a flip-up cell-phone holder, two covered cupholders, a flip-down bin on the left side of the dash, a small console bin, and map pockets with cupholders in the doors.
What can be hauled in back is restricted by the sloping roofline, high floor (with a 3-inch liftover to the opening), and narrow cargo area. But the rear seat backs fold flat to expand the space, and the area is very nicely trimmed and includes floor rails with moveable tie-down hooks.
But this is one sport-utility you really don't buy for the utility; you buy it for the sport. And it delivers that in spades.
Test Drive: Mercedes-Benz S63 AMG
In all fairness, BMW is really stacking the deck here. The company built its reputation on performance, and it knows it's virtually impossible not to like a vehicle with 567 horsepower. Especially when that power catapults you off the line with all-wheel drive grip. And allows you to shoot past fast-moving freeway traffic as though everyone else just got mired in sand, thanks in large part to a transmission that kicks down so quickly you suspect it's reading your mind.
BMW was once a wizard at combining a compliant ride with exceptionally fine steering and handling in what seemed to be an almost magical formula. In recent years, it seemed to have sacrificed the former to concentrate on the latter, which served it well in the buff books but really took its toll when the realities of frost heaves and rough pavement were factored in. But at least in the X6 M, that magic was back. Despite virtually no cornering lean and tires that looked like rubber bands wrapped around humongous 21-inch wheels, the ride was really quite decent, and the sharp nervousness that usually results when low-profile tires meet small pavement imperfections was almost nonexistent.
Throughout most of my driving life, it was rare I owned fewer than three vehicles at a time, and at some points, one hand wasn't near enough to count all the (typically pretty crappy) cars littering the homestead. My Mom always used to roll her eyes and say, "Why do you have so many cars when you can only drive one at a time?" In a way, that's the theory I use to justify vehicles like the X6 M: If you have the money, you might as well spend it on something you really enjoy driving, regardless of whether it could be justified as a "value." Sure, there are elements about the X6 M I'd like to change, but if I only had one parking space (I shudder at the thought) and someone wanted to fork over the $113,000, I couldn't make a very long list of vehicles that would suit all purposes and weather conditions as well as the X6 M.
And that, too, came as a bit of a shock.
Tom Appel
Baffled as to why a conventional 8-speed automatic transmission feels like a cranky double-clutch unit at low speeds, but once this rig is under way it really doesn't matter. I am rather smitten with crossovers that are engineered to perform like sports cars, and the X6 M is just such a vehicle–actually, it may be the best example of the breed. On on-ramps and twisty roads this biggish truck shrinks around you, feeling for all the world like a 2800-pound coupe sporting an absurd amount of power. I would love to know why there's no idle creep, but a ride this extroverted is almost duty bound to include at least a few eccentricities. And, like Rick, I really appreciate BMW red interiors.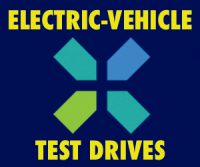 Auto Shows
Steve & Johnnie's Road Tests