2015 Kia K900 Luxury V8

Dates tested: 5/29/2014-6/12/2014
Miles Driven: 349
Fuel Used: 23.2 gallons
Real-world fuel economy: 15.0 mpg
Driving mix: 60% city, 40% highway
Base price: $59,500 (not including $900 destination charge)
Options on test car: VIP Package ($6000)
Price as tested: $66,400
Quick Hits
The great: Smooth, powerful drivetrain, outstanding dollar value
The good: Top-notch cabin appointments, roomy interior
The not so good: Poor fuel economy
John Biel
When automakers begin to develop a new product, especially one unlike anything they've made before, they "benchmark" the recognized leaders in the segment. They go to school on their strengths.
The students behind the 2015 Kia K900 luxury sedan clearly did their homework. This is one highly convincing luxury car, even if its brand has never before been mentioned in the same breath as the class valedictorians.
The K900 looks and feels like a high-end car inside and out. It sounds like one too—which is to say it's extremely quiet. This king of the Kias has a fully independent suspension tuned more for cushiony comfort than for crisp handling, leading one to believe that during the big exam, somebody was peeking over Lexus' shoulder for answers. Still, it's no marshmallow. Just minutes before concluding my turn in the K900, I quite unexpectedly struck a big pothole. The noise made it clear it was a hard hit, but it didn't upset the steering or try to launch me off the seat.
The 5.0-liter V8 is strong and smooth, generating 420 horsepower at 6400 rpm and a robust 376 lb-ft of torque at 5000 revs. A silky 8-speed shift-by-wire automatic transmission manages this power to the rear wheels without a hiccup.
Upholstery, door surfaces, and the like are pleasing to the touch, even far down and under the dash, where some cars start to skimp. Supple Nappa leather is standard on seats and other areas, and wood accents abound front and rear—including on the upper back of the front seats, where rear passengers can see them.
A generous level of comforts and conveniences fills the standard-equipment list: tri-zone automatic climate control; surround-sound audio; satellite radio; Kia's UVO infotainment system; Bluetooth phone and audio capability; blind-spot, rear cross-traffic, and lane-departure alerts; navigation system on a 9.2-inch screen; front and rear camera displays and parking sensors; heated front and rear seats; ventilated front seats; power trunk closer; power back-window shade; panoramic sunroof with power shade; and automatic rain-sensing windshield wipers. Wheels are 19-inch chrome alloys on staggered-size tires that are wider in back.
Consumer Guide®'s test car was as loaded as a K900 can come, with the $6000 VIP Package option running the total (with delivery) to $66,400. The extra outlay buys adaptive cruise control, the Advanced Vehicle Safety Management system, a 12.3-inch thin-film-transistor instrument display, head-up display, surround-view exterior monitor, "soft-close" power door latches, driver's seat cushion extension, power front headrests, lateral-adjusting rear headrests, and ventilated power-reclining rear seats with air-bladder lumbar support.
The K900's ample dimensions provide lots of stretch-out room for legs. Head room is pretty good, too, except in the middle rear, where an adult may be forced to ride sometimes and bear the brunt of the panoramic sunroof. (Feet will have to straddle the driveline hump, but there will still be room for three people.) Entry and exit are unencumbered, but the slope and width of the rear roof pillars complicate over-the-shoulder visibility.
Passengers' stuff is well cared-for, too. There are two covered cup holders in the console, a decently sized cubby under the center arm rest, a worthwhile glove box, and expandable map pockets in the doors. Rear-seaters can avail themselves of pockets on the backs of the front seats. There's also a pull-down center arm rest with better-than-average covered storage; cup holders; and controls for climate, seat heat, and lumbar adjustment. A haptic control on each rear door guides the reclining-seat feature. The trunk is big with a flat floor. A ski pass-through to the rear-seat area is included.
Of course, there are some asterisks to this overall favorable impression. On a trip of 164.1 miles, 56 percent of it under city conditions, this driver saw a middling 16.47 mpg from the K900. Plus, there is the certain knowledge of lesser resale value than this Kia's accomplished classmates will see (though the K900 softens that blow with its relatively low price and a generous warranty that lasts longer than some celebrity marriages). Still, cue "Pomp and Circumstance" because Kia has graduated to a new level.
Tom Appel
While Audi, BMW, and Mercedes-Benz reach downmarket with front-drive compact vehicles, Kia is reach upmarket—way, way upmarket.
For now let's pass on discussing whether or not there's a market for a $65,000 Kia, and explore instead the market for really nice large luxury sedans.
I have noted on several occasions my respect for the Mercedes-Benz S550. The S550 in base trim, on its standard wheels and tires, is likely the best-riding sedan on the planet. It also boasts one of the most refined drivetrains available, and a very classy cabin.
So, you may ask, how close does the K900 come to emulating the big Mercedes' sophistication? Let's call it 85 percent.
In terms of power delivery, the big Kia comes very close to matching the S-Class. The K900's robust 5.0-liter V8 is impressively refined, making only enough classy noise to let you know it's on the job.
In terms of cabin appointments, the Mercedes wins, but not by all that much. There's an understated self-assuredness to the Benz's interior that few other carmakers of any stripe can match. But while the Kia doesn't match the Mercedes for understated elegance, it comes very close in terms of fit and finish and materials quality.
In terms of ride and handling, the Mercedes scores its first clear victory. Though the K900 rides very well, it overreacts to deep ruts and rough patches, and will crash inelegantly over the worst surfaces. It is here, and really only here, that the Kia falls genuinely shy of its German rival.
One disappointment is drivetrain sophistication. While the big Kia is silky smooth under throttle, and plenty quick, it's also a thirsty thing. Despite giving up 29 horsepower to the AWD Mercedes S550 (420 versus 449), the rear-drive Kia is EPA rated 1 mpg lower in the city (15 versus 16) and a substantial 3 mpg less on the highway (23 verus 26).
But while we'd all like to do our part to use less oil, there are times when the point seems somewhat moot. Again according to the EPA, the Kia will cost its owners exactly $200 more per year in fuel than the Mercedes. As the Mercedes-Benz S550 runs about $120,000 typically equipped, it would about 275 years to amortize the cost of the Benz, assuming the only benefit of going with the German car was better fuel economy.
Check out the Consumer Guide premium large-car Best Buys
Folks who really care about cars, who really love cars, and have the money to spend, will always appreciate the special finishing details that make a car like the S550 an S550. But folks who are looking for a fine luxury car and know good value when they see it will find much to love in the K900.
Damon Bell

Let's get the numbers out of the way first. The Kia K900 has a starting price of $59,500, and our tester was equipped with the $6000 VIP Package, bumping the total sticker price up to $66,400. We can almost see the jaws dropping now. The kicker is that this Kia feels worth the price, not only in terms of power, luxury trimmings, and comfort/convenience/safety features, but also styling and all-around panache. The K900 can't quite match the overall suspension composure or cutting-edge technological features of  premium-large-car competitors such as a Lexus LS or Mercedes-Benz S-Class, but it also costs $20,000-$30,000  less than most of its class rivals.
Initially, a 420-hp V8 is the only engine available in the K900, but Kia plans to offer a 311-hp 3.8-liter V6 later in the model year. The V8 provides impressive thrust, and a nicely muted V8 growl that fades almost completely in steady-state cruising. This is an impressively quiet vehicle. However, the K900 can't quite match the handling finesse of its Germanic competition, in either fast cornering or close-quarters maneuvering. The K900 feels every bit as big as it is when you're trying to nose in to a tight parking spot. Still, the ride is cloud-like cushy at highway speeds.  
Premium large cars are always loaded with high-end features, and the K900 certainly has its share–a power closing trunk, rear-cross-traffic alert, front and rear camera displays, and 19-inch chrome alloy wheels are but a few of the standard features. One of my favorite touches is the auto hold feature: Press the auto hold button, and the brakes stay engaged automatically when the vehicle comes to a complete stop, allowing the driver to take his or her foot off the brake pedal…very handy when you're stopped at a drive-thru or an ATM, or perhaps the check-in gate at the ol' country club. The brakes release automatically when the throttle pedal is pressed.
The optional VIP Package adds features such as power door latches, a surround-view monitor, adaptive cruise control, and power-reclining rear seats. Speaking of the rear seats, it's like a limo back there… plenty of legroom for most anybody.
The Kia brand is obviously not the first automaker that comes to mind when the topic of large luxury sedans comes up, but the K900 has a good chance at making it a part of the conversation. The K900's high-end price point takes Kia into some unfamiliar territory, but regardless of the new market position, this big flagship sedan shows that the brand still does value for the money very well.  
Test Drive: 2015 Hyundai Genesis V6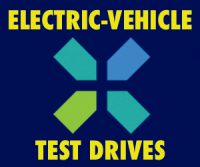 Auto Shows
Steve & Johnnie's Road Tests