2015 Mitsubishi Outlander GT S-AWC   

Class: Compact Crossover

Miles Driven: 310

Fuel Used: 14.9 gallons
Real-world fuel economy: 20.8 mpg
Driving mix: 50% city, 50% highway
EPA-estimated fuel economy: 20/28/23 (city, highway, combined)
Base price: $28,195 (not including $850 destination charge)
Options on test car: GT Touring Package ($6100)

CG Report Card
Report-card grades are derived from a consensus of test-driver evaluations. All grades are versus other vehicles in the same class. Value grade is for specific trim level evaluated, and may not reflect Consumer Guide's impressions of the entire model lineup.
Room and Comfort
B+
Power and Performance
B-
Fit and Finish
B+
Fuel Economy
C-
Value
B-
Price as tested: $35,145

Quick Hits
The great: Good passenger and cargo room for the class, available 3rd-row seating

The good: Plenty of passing and merging power

The not so good: Mediocre fuel economy

More Outlander price and availability information
John Biel
Driving the 2015 Mitsubishi Outlander GT with all-wheel drive is a refresher course for Consumer Guide® testers. After all, we had one of the redesigned 2014s as an extended-use vehicle, and the '15 comes in for a limited number of updates, such as a new upper grille design and LED taillights.
The 2015 GT that CGers tested had a starting price of $28,195, but was turned into a top-line GT Touring thanks to a $6100 option that, with the delivery charge, brought the tab to $35,145. (Slightly less expensive is a Premium option package for the GT.) That buys the only compact sport-utility with the combination of 3-row seating—in the class, only the Nissan Rogue also has this feature—and V6 power.
Check out Consumer Guide's Compact Crossover Best Buys
The CG consensus formed from time with the 2014 Outlander and carried over into this year is that this Mitsu is lively with the V6 and is fairly fun to drive. However, there's a naysayer in every crowd, and in this one, gentle reader, I'm it.
In general, the 224-horsepower V6 does right by the Outlander GT. To this driver, it comes off as kind of slow from a start and a little reluctant at lower rpms, but it builds to an eminently acceptable level of highway performance. Then, too, the engine doesn't sound wholly refined; it's a bit of a "moaner" when pushed. The 6-speed automatic transmission works smoothly and delivers passing kickdown without undue wait. In a stint of 162.3 miles—64 percent in city-style driving—this tester saw 21.25 mpg, which is a little bit better than the 20 mpg in city driving that the EPA estimates the V-6 Outlander should get. Note that premium fuel is recommended.
Ride is free of wobbles and wiggles on the highway but bump absorption is just so-so. You'll feel a lot of surface features like cracks and rail tracks with a bit of a jolt, and a persistent vibration comes through the steering wheel and even the seat at brisk expressway speeds. The electrically assisted power steering is, if not dead, then critically ill on-center with a fair amount of loose play. Braking is just all right.
Certainly, cargo- and passenger-carrying capacity are very big reasons why vehicles like the Outlander are purchased. For the most part, this 7-seat Mitsubishi delivers on those accounts.
When he had the '14 model at his disposal, this driver was able to carry 80-inch-long boxes and his official test spouse on the same trip, but just barely. The boxes had to be put in at an angle across folded second- and third-row seats, and even then the front passenger seat had to be tracked very far forward. Only because the official test spouse is quite diminutive (and she wanted the bookshelves in the boxes very badly) did this work. A fold-flat passenger seat in front would make the Outlander that much more of a cargo hauler for long objects while still preserving some second-row passenger space.
Test Drive: 2015 Mitsubishi Outlander Sport
Second-row seats are split 60/40; third-row seats are 50/50. They all fold flat, but doing so takes a bit of work. All headrests have to be removed, and on the second-row seats, the cushions have to be released to pivot up and ahead of the seat frame, which exposes a lever that frees the seat back to be fully retracted into the frame, thus creating the load floor. Stowing the third-row head rests in the underfloor compartment in the rear cargo area improves straight-back visibility. With just the third-row seat down, there's easily enough room for several pieces of luggage or a week's groceries for an average-sized family.
Front seats are supportive and comfortable, and leg and head room are good. Second-row seats have decent adult leg room and a nearly flat floor opens up the possibility of three-abreast seating. Seat comfort isn't so great, though—they don't feel as well padded as the front seats do. (Middle-row seats do have reclining backs, however.) Entry and exit are unencumbered. Third-row seats are low and limited on leg room, and access to them is a little challenging. This area is best left to kids, who will fit better.
Incidental cargo space for the things those passengers bring with them includes decent-sized front-door map pockets, a covered console box with a sliding tray, two cup holders in the console, a small open cubby under the dash, and a large glove box. Second-row passengers have small door pockets, pouches on the backs of the front seats, and a pull-down center armrest with 2 cup holders built in. All door pockets have bottle holders. Third-row riders are served by 2 open cup holders on the right side panel, and a small open tray on the left side panel.
Drivers are informed by large speedometer and tachometer dials that are easy to read, as is the electronic vehicle-information display between the dials. (Among the things that show up here are lane-departure warnings, which the Outlander seems overly eager to dish out.) Audio and navigation are displayed on the same screen in the center of the dash. Audio control buttons run up the left side of the screen; nav controls are to the right. It was easy to select and set radio presets. Climate controls rest below the screen within easy reach, though controls rely on a series of buttons.
Steve and Johnnie Road Test: 2015 Mitsubishi Outlander GT
As for surroundings, hard plastic with minimal give covers the instrument panel and much of the door panels. The GT Touring Package adds leather-upholstered seating, but the hides aren't the lushest. Strips of woodgrain trim on the doors and dash above the glove box provide some tonal variety.
Key Outlander GT standards not already mentioned include an active front differential, high-intensity-discharge headlights, fog lights, heated side mirrors, rear privacy glass, two-tone 18-inch alloy wheels, heated front seats, dual-zone automatic climate control, a tilt/telescoping steering wheel, carpeted floor mats, satellite radio, FUSE hands-free Link, Bluetooth connectivity, USB port, rearview camera, keyless starting, and a pair of 12-volt accessory outlets. The Touring option group contributes the aforementioned leather upholstery, navigation system on a larger 7-inch touchscreen, and lane-departure warning, plus forward-collision mitigation, adaptive cruise control, power sunroof, silver roof rails, Rockford Fosgate 9-speaker audio, power-adjustable driver's seat, and a power liftgate. The Mitsubishi Outlander GT might not be perfect, but its utility and features for the price still make it worth shoppers' time to consider.
Test Drive: Ford Escape Titanium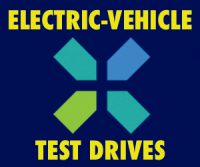 Auto Shows
Steve & Johnnie's Road Tests