Class: Premium Premium Large Car
Miles Driven: 319
Fuel Used: 19.8 gallons
Real-world fuel economy: 17.9 mpg

Driving mix: 55% city, 45% highway
EPA-estimated fuel economy: 16/25/19 (city/highway/combined)
Base price: $97,400 (not including $995 destination charge)
CG Report Card
Big & Tall comfort ratings are for front seats only. "Big" rating based on male tester weighing approximately 350 pounds, "Tall" rating based on 6'6"-tall male tester.
Room and Comfort
A
Power and Performance
A
Fit and Finish
A+
Fuel Economy
C+
Value
C
Report-card grades are derived from a consensus of test-driver evaluations. All grades are versus other vehicles in the same class. Value grade is for specific trim level evaluated, and may not reflect Consumer Guide's impressions of the entire model lineup.
Big & Tall Comfort
Big Guy
C
Tall Guy
B+
Options on test car: Autobahn Package ($4100), Driver Assistance Plus ($1900), Active Driving Assistance Plus ($1700), Executive Package ($3200), Luxury Seating Package with Cold Weather Package ($3900), M Sport Package ($3000), 20-inch alloy wheels ($1300), Alcantara headliner ($1050), display key ($250), Ambient Air Package ($350), Sky Lounge roof ($900), rear-seat entertainment system ($2700), Bowers & Wilkins audio ($3400), night vision with pedestrian detection ($2300)

Price as tested: $128,445
Quick Hits
The great: Powerful and refined drivetrain, luxurious cabin appointments

The good: Generous second-row accommodations

The not so good: Steep price gets steeper as options are added, some complicated controls

Check out Consumer Guide's Premium Large Car Best Buys
John Biel
Magicians are going to love the 2016 BMW 7-Series. Why? Because among the many, many standard features included in the marque's flagship sedan is "Gesture Control."
This bit of electronic-eye/hand coordination permits fiddling with the audio system without actually touching anything. Do you want to mute the radio? Make a "V" with two fingers and flick them in the direction of the display screen. Ready to bring the sound back? Flick again. Swirling motions with an index finger will raise or lower the volume. Show both palms, and a seemingly endless string of knotted handkerchiefs issues from the upper glove box.
OK, I just made that last part up. There is no upper glove box.
All kidding aside, as Consumer Guide® editors can attest after having driven a V8-powered all-wheel-drive 750i xDrive, BMW has pulled a lot of rabbits out of its hat for this car. A new chassis with a wheelbase equivalent the previous extended-length 7-Series utilizes a camera to scope out the road ahead to signal the shock absorbers to get ready to adapt to changes in the road surface. Above it sits a new body structure that makes extensive use of aluminum and carbon fiber for weight savings with improved rigidity. A raft of extra-cost style, comfort, and entertainment features are available—either singly or in packages—to augment what's already a pretty thoroughly outfitted car.   
The powerteam is worth part of the high price of admission to this magic show. Sprouting twin turbochargers and twin overhead camshafts, the 4.4-liter V8 produces 445 horsepower and 480 lb-ft of torque (the latter at a helpfully low 1800 rpm), harnessed by a terrifically smooth eight-speed automatic transmission. Launches are instant (the manufacturer claims the 4610-lb car can make it to 60 mph in 4.3 seconds), and assured highway passing power is a given. Clicking into "Sport" driving mode from the base "Comfort" setting alters the shift points somewhat for a more aggressive feel, and an "Adaptive" setting can, upon assessing driving style and the road ahead, automatically switch between Sport and Comfort.
EPA fuel-economy ratings are 16 mpg in city driving, 25 on the highway, and 19 combined. Driving mostly in Comfort—but with some Sport-mode operation mixed in—I averaged 17.2 mpg from a trip of 158 miles, 55 percent of that in city conditions. The 750i employs a stop/start system to eliminate some idling, and has an "ECO PRO" setting for those who want to take a more active role in saving gas at the expense of some power. The stop/start feature can be disabled for smoother, albeit less eco-friendly, driving.

The driving modes also impact ride and, to some degree, handling characteristics. Sport delivers a nice level of body control without ever becoming too stiff or punishing over bumps. Comfort is discernibly softer, though a Comfort+ setting is too pillowy. The nose rises and falls with every surface undulation. Steering isn't as crisp as in the smaller BMWs that have given the marque its great "driver's car" reputation. CG's test car was optioned with the Autobahn Package that includes four-wheel steering. Braking was sure, responsive, and easy to modulate.
All of the 2016 7-Series models sold in the U.S. are effectively successors to what had been the stretched "L" versions of prior years. (Shorter-wheelbase variants are still sold in other markets.) That gives them impressive rear-seat legroom. This 5'-10.5" driver had all the space that he needed while behind the wheel, too, but when riding with the tall member of our "Big & Tall" team it was obvious that the truly long of limb were going to be a bit crowded, even with the seat all the way back.
The Nappa leather seats—adjustable 20 ways—are supremely comfortable, and top-shelf touches can be found from top to bottom in the cabin. Note that some–such as our test car's alcantara headliner, front and rear massaging seats, edgy surrounding ambience lighting, and a plug-in fragrance-dispensing system–are extra-cost items. Cabin storage space is pretty good, but trunk space is a little disappointing. The floor narrows considerably between the wheel houses, and a wide strip down the center of the floor sits slightly lower than the side portions behind the wheel houses. Rear seats do not fold, but include a central pass-through.  
As for controls, functions like audio, navigation, and communications settings are governed by BMW's console-mounted iDrive controller. As a rule, these things drive me batty with the way they complicate what should be simple scroll-and-tap operations, and the iDrive in the test car certainly required its share of steps to get anything done. However, at least when I finally did reach "Presets" in the audio system, I just had to tap once to save a station that would actually stay where I expected to find it later—something other automakers with their own remote gizmos can't seem to make happen. Plus, Gesture Control might be a belt-and-suspenders feature; the driver can easily change stations or adjust volume through thumb buttons on the steering wheel.
Other standard items of note are a twin-panel panoramic moonroof, head-up display, WiFi, and four-zone automatic climate control. CG's test car was packed with options. For the sake of brevity I'll refer you to the list atop this review, albeit with a quick mention of the rear-seat entertainment system that includes "Touch Command"—an iPad-like tablet that can be removed from the center armrest and used to adjust climate settings, seat functions, entertainment choices, and more.
For its final trick, the 750i xDrive will make a substantial portion of your bank balance disappear. None of this comes cheaply, of course. From a starting price of $97,400, CG's test car blossomed to $128,445 with options and delivery. Poof, indeed.       
Test Drive: Mercedes-Benz S63 AMG
Big & Tall Note:
Though the 7-Series cabin is certainly roomy, the vehicle's front-door openings are surprisingly small for a car of this size. The narrow passage complicates entry and exit for both bigger and taller folks.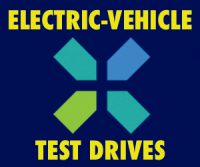 Auto Shows
Steve & Johnnie's Road Tests