2017 Volvo V90 Cross Country T6 AWD
Class: Premium Midsize Car
Miles driven: 952
Fuel used: 39.7 gallons
Real-world fuel economy: 24.0 mpg
Driving mix: 40% city, 60% highway
CG Report Card
Big & Tall comfort ratings are for front seats only. "Big" rating based on male tester weighing approximately 350 pounds, "Tall" rating based on 6'6"-tall male tester.
Room and Comfort
B+
Power and Performance
B+
Fit and Finish
A
Fuel Economy
B
Value
B+
Report-card grades are derived from a consensus of test-driver evaluations. All grades are versus other vehicles in the same class. Value grade is for specific trim level evaluated, and may not reflect Consumer Guide's impressions of the entire model lineup.
Big & Tall Comfort
Big Guy
B-
Tall Guy
A-
EPA-estimated fuel economy: 22/30/25 (city, highway, combined)
Base price: $55,300 (not including $995 destination charge)
Options on test vehicle: Metallic paint ($595), Convenience Package ($1950), Bowers and Wilkins audio system ($3200), head-up display ($900), integrated child seats ($500), rear air suspension ($1200)
Price as tested: $64,640
Quick Hits
The great: Comfortable and luxuriously appointed cabin

The good: Acceleration, handsome styling, nice blend of car and SUV attributes
The not so good: Complicated touchscreen controls, some pricey options
More V90 price and availability information
Tom Appel
Brands evolve over time, and Volvo is no exception. I would argue that among auto brands, few have gone through adaptations as dramatic as Volvo has these last few decades.
Coming out of the Sixties and into the Seventies, Volvo was best known to consumers as a tidy, sensible alternative to the flash and mass of plus-sized Detroit iron. Anyone who remembers the brand's "Fat Cars Die Young" ad will understand how Volvo wanted to be viewed by consumers.
By the Eighties, Volvo had assumed a "prudent luxury" position; its vehicles were more actively cross-shopped against pricier European rivals BMW and Mercedes-Benz. Around this time, Volvo began purveying turbocharged vehicles, which put the brand on the map with enthusiast buyers.
All the while, Volvo maintained a well-cultivated reputation for safety—one supported by crash-test performance as well as overall brand image. But by the end of the Nineties, the safety card was becoming more difficult to play. When even the least-expensive new car is equipped with crush zones, six airbags, and antilock brakes, it becomes difficult to distinguish your product as especially safe.
Volvo's New Drive-E Powertrains: A Step Toward the Future
Perhaps looking for a new positioning avenue to exploit, Volvo took a bold turn for the 2001 model year when it launched the all-new S60—the brand's first vehicle since the P1800 sport coupe to leverage design as a selling point.
Wearing sexy new sheetmetal and packing potent available turbocharged engines, the S60 and companion V70 wagon took Volvo into uncharted territory: The brand was now positioned as an entry luxury/performance product, and competed fairly directly with Acura in terms of price and sportiness.
Like every other maker, Volvo jumped onboard the crossover train, and by 2008 or so, its XC90 and XC60 crossovers were claiming the lion's share of the brand's showroom traffic. Though the crossovers sold well, Volvo was stretched thin maintaining a lineup of slow-selling sedans and wagons along with the more popular trucks. Needed product updates went wanting—and revenue plunged. With a solid brand name and weak sales, Volvo was ripe for picking by any larger company looking to purchase an automaker with a good reputation and sound sales network—and that's exactly what happened.
Volvo, which had been in the seemingly indifferent care of Ford since 1999, was sold to Chinese carmaker Geely in late 2009, and has since enjoyed an infusion of cash and operational autonomy that has allowed the brand to flourish.
First came a redesign of the S60 and related wagons, then the startlingly fresh redesign of the XC90 large crossover. That brings us to the impressive S90 sedan and V90 Cross Country wagon, which replaced the aging S80 sedan and XC70 wagon for 2017. The V90 Cross Country is an SUV-flavored "crossover wagon" with standard all-wheel drive, a raised ride height, and rugged-looking body cladding. For 2018, Volvo adds a non-Cross Country version of the V90 (with a lower ride height and no cladding), but as a limited-production model that is available mainly by special order.
With its new 90-Series cars, Volvo has again switched gears. The S90 and V90 are arguably among the best-looking sedans and wagons in the midsize luxury-car segment, and they nudge the Volvo brand into yet another marketing position: efficient avant-garde.
The V90 Cross Country debuted as a mid-2017 model, following in the footsteps of the S90. The V90 takes the striking design language of the S90 and applies it to a rakish station-wagon body, then adds rough-terrain-ready features such as a recalibrated all-wheel-drive system with hill descent control, larger tires, and the aforementioned raised ride height and body cladding. For 2017, just one engine is available: Volvo's "T6" turbocharged and supercharged 2.0 4-cylinder, which puts out 316 horsepower and is paired with an 8-speed automatic transmission. The "T5" 250-hp turbocharged 2.0-liter four joins the roster for 2018.
Consumer Guide's 2017 V90 Cross Country T6 test car was equipped with the Convenience Package ($1950), head-up display ($900), integrated child booster seats ($500), rear air suspension ($1200), premium paint ($595), and Bowers and Wilkins premium sound system ($3200). The healthy list of options pushed the base price of $56,295 (including destination charge) up to a bottom line of $64,640.
Test Drive: 2018 Volvo XC60 Inscription
Large occupants will find ample stretch-out space in the V90's front seats, and average-sized adults will be comfortable in the back seat. The available built-in rear booster seats are a clever, handy feature for families with small children, and the large panoramic sunroof (which is standard) contributes to the cabin's open and airy feel. The interior ambiance—a nice mix of elegance and ruggedness—is another a strong point. The cabin design is fresh and tasteful, and materials quality rivals that of competitive BMW and Mercedes-Benz models. Also available are Nappa leather upholstery ($4500), and the Luxury Package ($4500), which includes upgraded cabin trim and assorted convenience options.
The V90's sleek, rakish profile means that its cargo area is not as tall as the average SUV's, but it gives up nothing in floor space. There is a small pass-through in the center rear seat, and the rear seat backs fold perfectly flat to create a very large, very LONG load floor.
The dashboard layout is clean and functional, though the console-mounted twist-knob starter takes a little getting used to. Volvo's new-generation infotainment system also requires acclimation; it's controlled by a large touchscreen that is oriented vertically, in a "portrait" fashion. The system's menus are a bit more complicated and less intuitive than some class rivals', and some functions require especially deliberate finger swipes or pushes to register, which can be distracting. The system can also frustrate upon startup; our tester's touchscreen needed a minute or two to warm up before becoming responsive to inputs.
The T6 engine provides ample power, and the motor and transmission work together well. Highway passing and merging maneuvers are handled with ease, as are quick launches from a complete stop. Though the powertrain feels laudably smooth overall, the engine note itself sounds a bit coarser and less upscale than similar-displacement powerplants in rival luxury cars.
The ride is comfortable and absorbent over most bumps and road imperfections. The raised ride height is just the ticket for rough terrain, as well as plowing though heavy snow and slush, but it means the V90 is a step less agile on twisty roads and tight corners than most passenger cars; we also noticed a bit of wallow from the suspension after traversing sharp bumps. However, the steering is excellent: it's light, direct, and communicative—comfortably low-effort without feeling overboosted. Road noise is also very well controlled. Our test vehicle rode on the standard 19-inch alloy wheels; 20- and 21-inch wheel packages are available, which will likely make the ride noticeably stiffer.
We put close to 1000 miles on our test vehicle, with a slight bias toward highway driving. We averaged 24.0 mpg, which is close to the EPA 25 mpg combined fuel-economy estimate—not bad for a generously sized all-wheel-drive vehicle with this much power.
Despite its minor blemishes, the V90 Cross Country strikes us a compelling alternative to both the traditional luxury SUV and premium midsize car. Among similarly pricey rivals, it boasts better all-terrain capability than a luxury car and much sleeker, more dynamic styling than most any SUV.
Test Drive: 2017 Volvo S90 T6 Inscription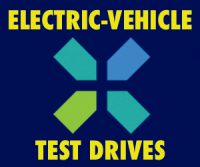 Auto Shows
Steve & Johnnie's Road Tests