2019 Nissan Armada SV 4WD
Class: Large SUV

Miles driven: 120
Fuel used: 9.6 gallons
Real-world fuel economy: 12.6 mpg
CG Report Card
Big & Tall comfort ratings are for front seats only. "Big" rating based on male tester weighing approximately 350 pounds, "Tall" rating based on 6'6"-tall male tester.
Room and Comfort
B
Power and Performance
A
Fit and Finish
B
Fuel Economy
D
Value
B-
Report-card grades are derived from a consensus of test-driver evaluations. All grades are versus other vehicles in the same class. Value grade is for specific trim level evaluated, and may not reflect Consumer Guide's impressions of the entire model lineup.
Big & Tall Comfort
Big Guy
C
Tall Guy
B+
Driving mix: 80% city, 20% highway
EPA-estimated fuel economy: 13/18/15 (city/highway/combined)
Base price: $49,790 (not including $1395 destination charge)
Options on test vehicle: Driver Package ($600), carpeted floor mats ($315)

Price as tested: $52,100
Quick Hits
The great: Interior ambiance, value pricing
The good: Strong acceleration for such a large vehicle, control layout
The not so good: Fuel economy
More Armada price and availability information
Rick Cotta
Although physically large, Nissan's Armada is in some ways a small ship in a relatively small pond. And though also fairly new, the Armada has some old-school features – some good, some … not so much.
As midsize crossovers have gotten larger and more capable – some now seating up to eight passengers and able to tow 5000 lbs. – they've put the squeeze on full-size SUVs, whose sales have dwindled of late. But there remains a sizeable difference, and it doesn't really have to do with size itself.
Although some might think the words "SUV" and "crossover" are synonymous, they've come to mean different things. While all of the sort were originally called SUVs, those vehicles were nearly all built on truck-type frames and exhibited truck-like dynamics. But most midsize and smaller vehicles of the genre are now built on car-type unibody platforms (meaning no separate frame underneath), while all the full-size entries remain on frames. And the Armada is one of the "biggies."
One way the Armada makes that known is in its steering. Most midsize crossovers are primarily driven by the front wheels, with the rears only being engaged when the front wheels start to spin on slippery surfaces. But those built on truck-type frames with rear-wheel-drive are just the opposite, and that tends to alter the steering action just a bit.
Test Drive: 2018 Toyota Sequoia
One way this action differs is that, after turns, the front wheels aren't being "encouraged" to straighten themselves out under acceleration as they are on front-drive vehicles. The result in the Armada's case is that you have to deliberately turn the wheel back to straighten out, an issue compounded by a "slow" steering ratio that means you also have to turn the wheel farther than normal. The latter combines with the Armada's tall build to contribute to slightly cumbersome handling. Ride is mostly good, for while the large tires patter with a slight jolt over small bumps, larger ones are easily absorbed.
A couple other dynamic notes. First, like most other full-size SUVs, the Armada is powered by a big ol' V8 — in this case, one with 5.6 liters of displacement and 390 horsepower. Power is always available and always ample, at least when the vehicle is lightly loaded. Nail the gas from a stop, and the huge Armada jumps off the line. Do the same while underway, and the transmission kicks down quickly for strong passing response. Furthermore, maximum towing capacity is a stout 8500 lbs. The payback for all this power? You guessed it … fuel consumption. We averaged a rather dismal 12.6 mpg in mostly city driving, just below the EPA's nearly as dismal 13 mpg city estimate.
One might argue that if you're willing to spend the money to get a full-size SUV, you probably don't care that much about fuel cost. But I was rather surprised to find that the base price on our AWD Armada SV was right at about $50,000, with our tester bottom-lining at about $52,000. Yes, that's a lot of dough, but many loaded midsize crossovers we've tested have approached or even exceeded that amount.
And our Armada came very well equipped, though in sort of an "old school" kind of way.
First, the materials. Back in the '80s, "luxury" was defined with velour upholstery and woodgrain panels. Don't let this out, but I kind of liked that. Oh, the fake woodgrain sometimes bordered on tacky (sometimes stepping past "tacky"), but that velour not only looked really upscale to me, but also didn't suffer from the "too hot or too cold" syndrome of leather. And while our test Armada didn't have velour, it did have something close to suede, which struck me as both very ritzy and entirely insensitive to temperature. Some vehicles may use this as an inside roof covering or maybe a seat insert (sporty models promote it as being "grippy"), but I don't recall any recent vehicle that had it as the upholstery. Add to that ritzy-looking woodgrain trim, and suddenly it's 1980 — in the best sort of way.
Another area in which the Armada is somewhat old school is in the control layout. The audio system boasts volume and tuning knobs along with six physical station preset buttons (yes … buttons), as well as seven more buttons for various other chores. And on top of those are a large central knob with 10 surrounding buttons (yes … buttons), mostly for the navigation system. While I perhaps make fun of that, I personally prefer physical buttons to virtual ones, as you can easily find them by touch. Making further argument for the little "chiclets" is that the touchscreen is a bit of a reach. Also old school are more buttons (yes ….) on the instrument-panel surround for things such as resetting the trip odometer that are both throwbacks to the '80s and very convenient to use – if you know to look for them there.
First Spin: 2018 Chevrolet Tahoe RST
But there was one old-school "feature" I found somewhat annoying. When I first got into the Armada, I didn't make it out of the parking lot before a "Low Tire Pressure" warning message appeared on the instrument panel. But unlike most higher-end vehicles – and increasingly, lower-end ones – the Armada didn't offer individual tire-pressure readouts. So I stopped (in the bitter cold), got out, and gave the tires a visual and tactile check. None seemed low on air, and indeed, a later check with a gauge showed them all to be only 2-3 psi lower than the specified pressures on the door jam. Grrr … and brrr ….
Visibility is not particularly good to the front corners, but OK to the sides and rear. Although our tester came standard with a rearview camera, it didn't have a 360-degree system, which would be helpful when guiding this ship into a parking port.
Besides towing capacity and perhaps a "mine's bigger than yours" attraction, the reason most people buy big SUVs is space. In terms of passenger room, the Armada has good headroom in front but is oddly short on legroom, though 6-footers should certainly find enough. There's no such problem in the second row, which is not only roomy, but wide enough to seat three with the help of a nearly flat floor. The third row is suitable even for average-size adults (my 5'9 frame fit quite easily), with a second-row seat that flips forward easily for access. The only potential problems are a tall step-in height – which on our tester was alleviated with running boards – and a huge floor hump under the second-row seat that makes getting to the third a bit cumbersome. Of note is that the driver seat had power lumbar adjustment and a power-tilt cushion paired with a power-tilt/telescopic steering wheel, but – oddly – no memory function. Also of note is that the front passenger seat likewise had power lumbar adjustment – a somewhat rare feature — as well as the heat of the driver seat.
Interior storage is plentiful, with a large glovebox, good-size console box (though it doesn't carry any USB or power plugs), two covered cupholders and a pair of covered bins in the console – the latter near 12-volt and two USB plugs – and large map pockets with cupholders in the doors. Note that the "covers" for the console cupholders and bins are planks of convincing-looking woodgrain, which really adds to the classy overall ambiance.
Then there's the cargo area. A power liftgate opens to a surprisingly narrow "box" with a high floor (high enough to make it tough for shorter folks to load things in), but there's plenty more height above that. While there's not a lot of floor space behind the third-row seats, they can be power-folded forward and the second-row seats laid flat to create a sizable storage area, with a bit more storage space under the floor.
As mentioned, our test Armada SV listed for $52,000 including the Driver Package, which adds fog lights, auto-dimming rearview mirror, the power-folding rear seats backs, and the power liftgate for just $600. Compared to most other full-size SUVs – not to mention some fully dressed midsizers and the $66,000 top-line Armada Platinum Reserve we tested last year – that seems like somewhat of a bargain. In this case, at least, it's almost enough to make "Mine's bigger than yours" a justifiable boast.
Test Drive: 2018 Ford Expedition Limited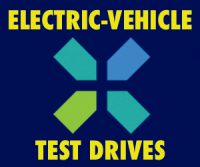 Auto Shows
Steve & Johnnie's Road Tests