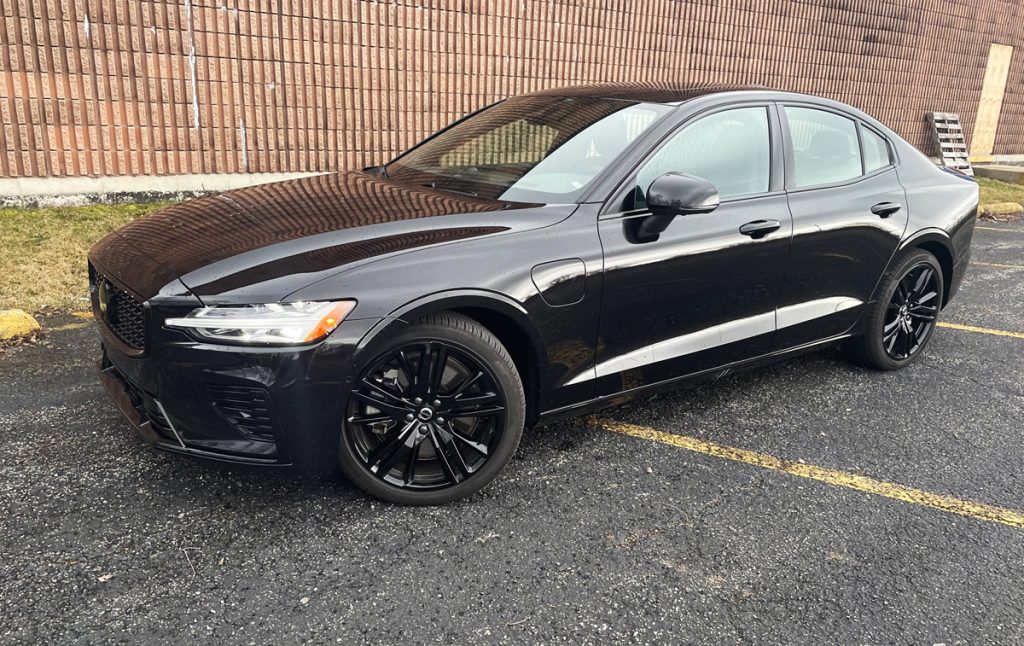 2023 Volvo S60 Recharge AWD Ultimate Black Edition
Class: Premium Midsize Sedan
Passenger capacity: 5
Color: Onyx Black Metallic

CG Report Card
Room and Comfort
B
Power and Performance
A-
Fit and Finish
A-
Fuel Economy
A
Value
B
Report-card grades are derived from a consensus of test-driver evaluations. All grades are versus other vehicles in the same class. Value grade is for specific trim level evaluated, and may not reflect Consumer Guide's impressions of the entire model lineup.
Big & Tall Comfort
Big Guy
C
Tall Guy
C+
Big & Tall comfort ratings are for front seats only. "Big" rating based on male tester weighing approximately 350 pounds, "Tall" rating based on 6'6"-tall male tester.
Drivetrain
Engine Specs
455-hp 2.0L
Engine Type
Turbocharged, supercharged, 4-cyl
plug-in hybrid
Transmission
8-speed automatic
Drive Wheels
AWD
Miles driven: 140
Real-world fuel economy: 52.0 mpg
Driving mix: 60% city, 40% highway
EPA-estimated fuel economy: 74 MPGe/31 mpg (city/highway combined)
EPA-estimated EV range: 41 miles
Fuel type: Premium gasoline recommended
Base price: $57,950 (not including $1095 destination charge)
Options: Climate Package ($750), special paint ($695),
Price as tested: $63,690
Quick Hits
The great: Classy understated look, athletic character
The good: Impressive plug-in hybrid range, comfortable ride
The not so good: Could be roomier, pricey in Recharge trim
Tom Appel:
Question: How often to you purchase a new appliance or electronic device, and fail to utilize the item to its full potential? Here's an example: I own a nice Nikon camera which has video capability, but I have never gotten around to learning how to use it for that purpose. Just pictures so far. Instead, I record what video I need on my phone, which wants a little in terms of quality.
But a nice camera only costs a few hundred dollars. What if you were to buy a nice car, and never fully maximize its potential? I ask because research shared earlier this year suggests that the drivers of plug-in hybrid vehicles are largely NOT plugging in. This is shame in the broader sense because federal tax credits may have been distributed to no good end, and in a narrower sense because cars like the Volvo S60 Recharge are such nice rides when running on battery power. To be fair, the S60 Recharge is always a nice car, it's just a lot better after plugging in.
First Spin: 2023 Toyota Prius Prime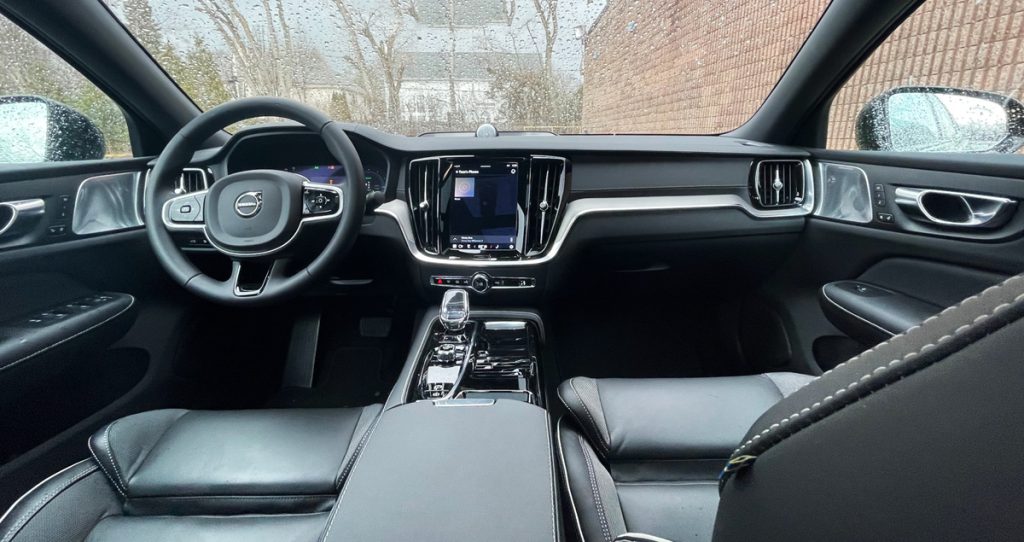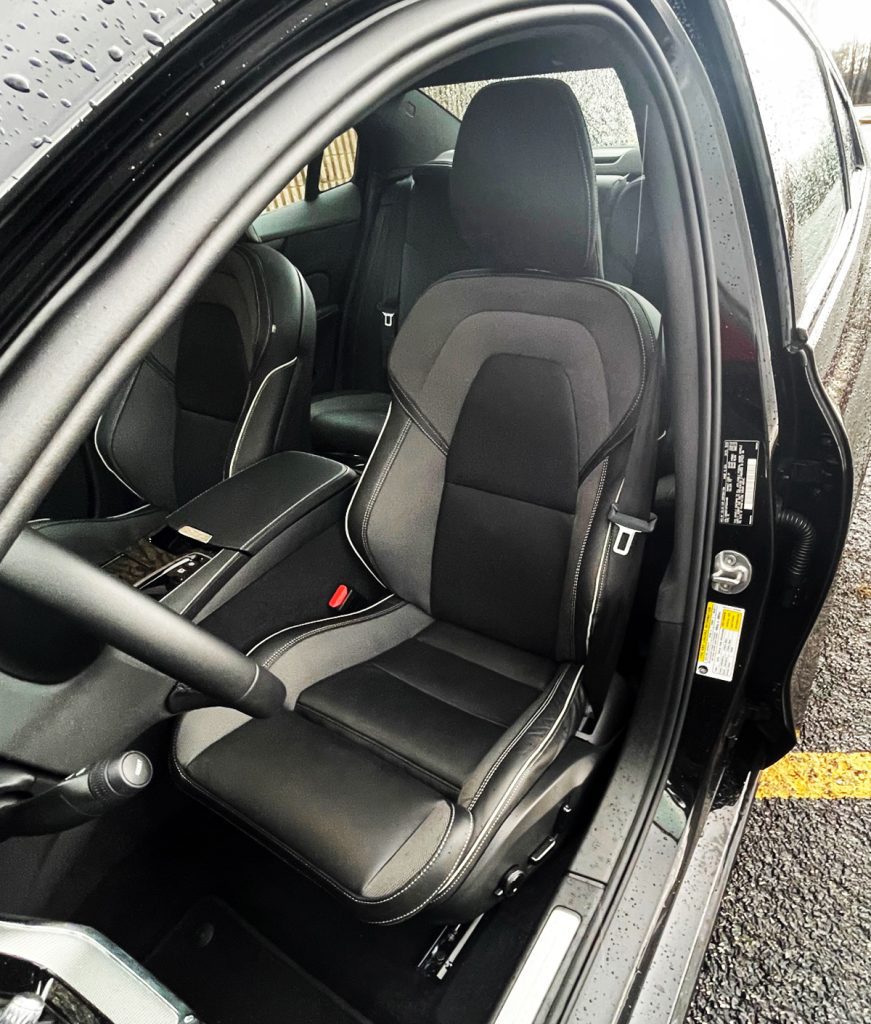 Truth: Volvo's 2.0-liter turbocharged 4-cylinder engine, available in various configurations, is a spunky little powerplant—efficient, too—but not especially refined. In fact, similar engines from BMW, Ford, and General Motors, among others, are much smoother and quieter in operation.
But, in the case of the Volvo S60 Recharge, a plug-in hybrid with a healthy EPA-estimated 41 miles of electric range, the gas engine doesn't get used all that much—at least not in routine weekday driving—and the general goodness of Volvo's smallest sedan really shines through.
And about the plugging in thing: It's not just a matter of drivability. More on that in a moment.
Prices for the conventional 2023 Volvo S60 start around $42,000. The least-expensive plug-in hybrid Recharge starts a full $10,000 higher. For that $10,000 you get a considerable bump in available horsepower, from 247 to 455, and, as mentioned earlier, more than 40 miles of EV operation.
That 455 horsepower breaks down to 312 coming from the gas engine, and 143 from the electric motor. During EV operation, the gas engine is only tapped as needed, for added oomph during acceleration and for passing and merging, or, just lead-footed fun.
The Recharge's gas engine (which is turbocharged and electrically supercharged) and electric motor are mated to a smooth-shifting 8-speed automatic transmission. To power the motor, an 18.8-kWh battery is part of the system; it can be fully charged from completely depleted state on a level-2 home charger in about five hours.
Test Drive: 2022 Hyundai Tucson Plug-in Hybrid Limited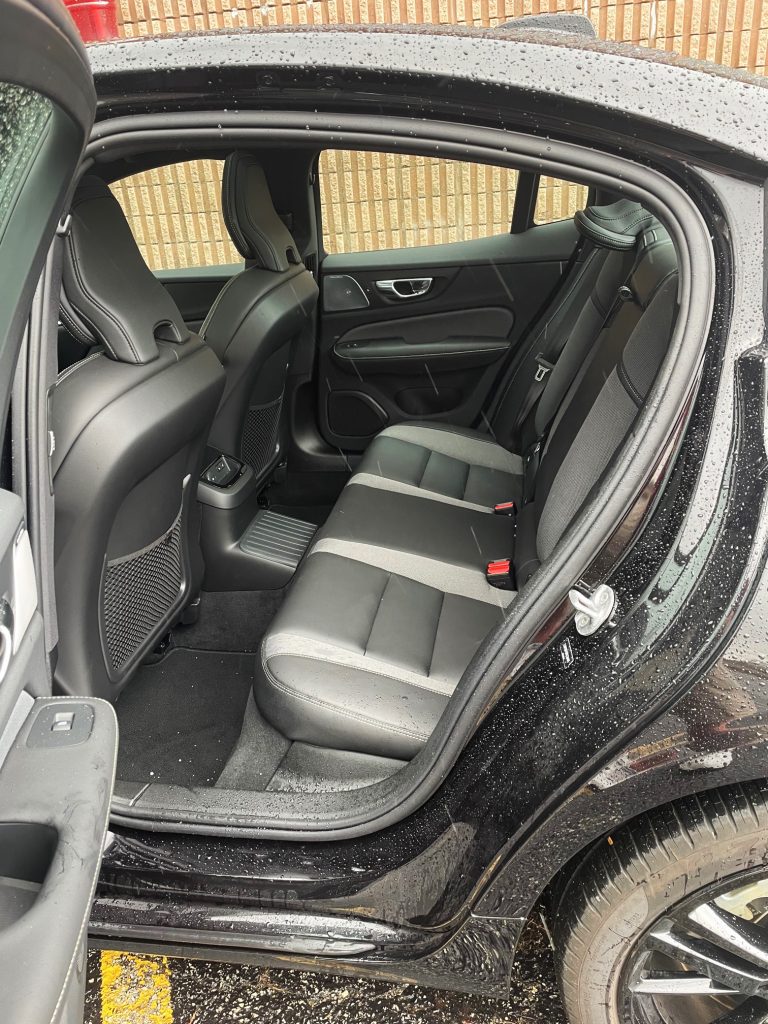 Consumer Guide recently spent a week evaluating a 2024 S60 Recharge AWD Ultimate in stealthy Black Edition trim. The Ultimate equipment group adds $5450 to the bottom line, while the Black Edition trim package ups the ante by another $2340. Also available, but not included on our test vehicle, is the Polestar Engineered package, which adds a cool $16,800 to the tab, and includes such go-fast goodies as a sport suspension, Brembo-brand high-performance brakes, and unique 19-inch alloy wheels.
As for the Black Edition package, it dresses things up with a unique black grille, special badging, special black-leather and textile upholstery, and a charcoal-black headliner. It's a cool look, and for the price we have no complaints. Note that metallic paint, at $695, is a required option with the package.
We noted earlier that the S60 is Volvo's smallest sedan, but it plays in an odd space somewhere between compact and midsize. It's 113-inch wheelbase falls right between the compact Cadillac CT4's 109-inch wheelbase, and the midsize Cadillac CT5's 116-inch stretch. Yet, though difficult to categorize, we found the S60 both plenty roomy in the front row, and still tidy enough to easily squeeze through traffic.
The doors of the S60 are not especially large, which can complicate entry and exiting for larger folks, but there's plenty of room once behind the wheel. The cabin itself feels fresh, modern, and upscale. Like all Currently Volvos, the touchscreen interface provides quick access to many functions, but not all. Many lesser-used functions, including audio tone controls, are buried in a submenu that is difficult enough to find that many folks might give up trying. That said, the system looks good, and the graphics are simple, bright, and easy to read in direct light.
Test Drive: 2022 Ford Escape Titanium PHEV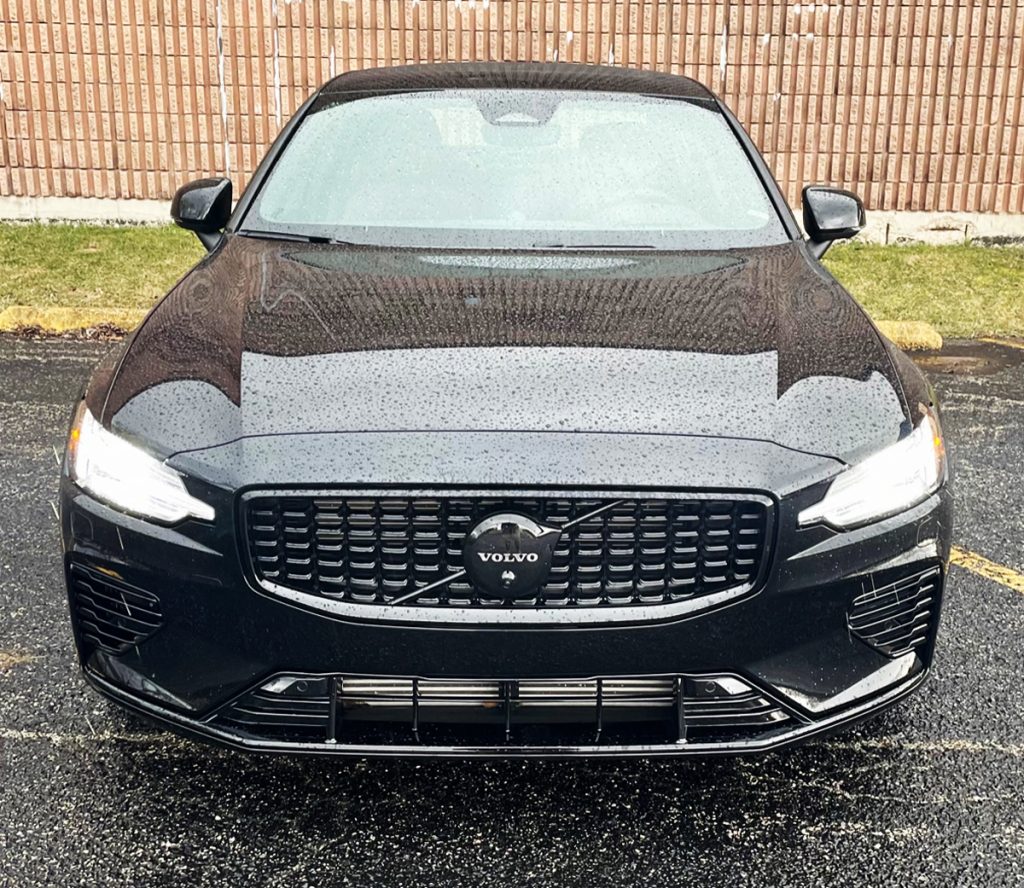 Despite the S60's rakish silhouette, outward visibility is generally good. The low roofline takes a toll on rear-seat headroom, however, and getting into and out of the rear-seating area can be complicated for taller passengers.
But on the road, the S60 Recharge shines, again, especially when fully charged. From a stop the car pulls away quietly and with turbine-like smoothness. Push the pedal a little harder and the gas engine will start up and provided additional power, but in routine driving that rarely happens.
Test Drive: Volvo XC60 Recharge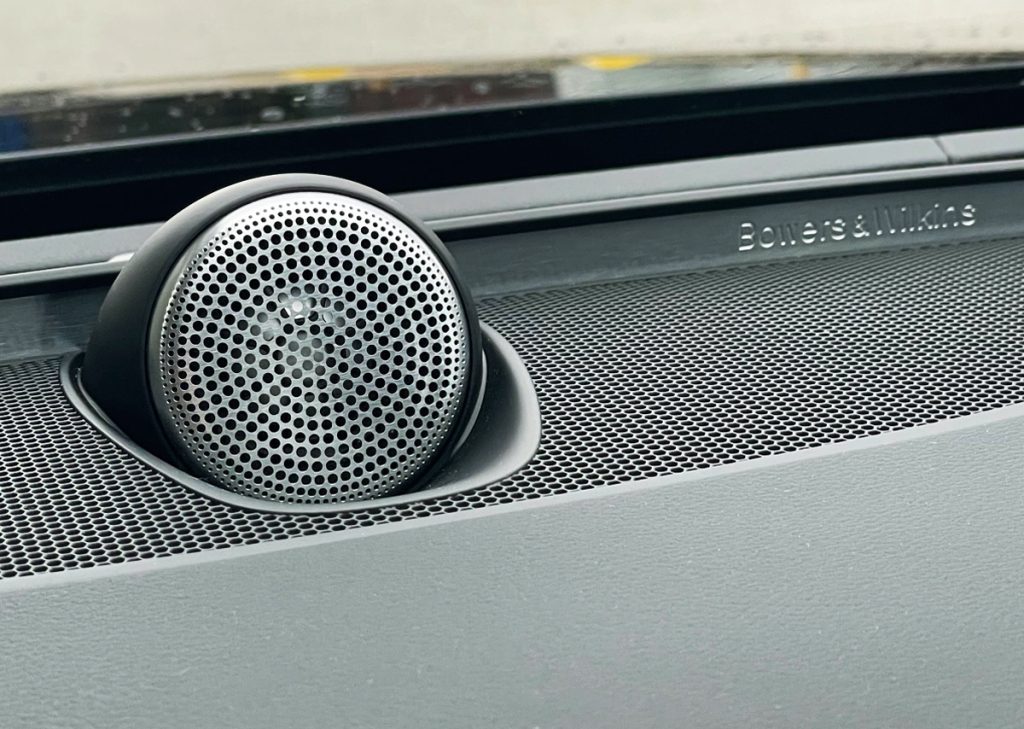 For whatever reason, Volvo's sedans and wagons seemed to be tuned for better handling than the Swedish maker's crossovers, and the S60 is no exception. While no BMW 3-Series, the S60 is a deft handler, featuring excellent control in corners, moderate lean, and direct, accurate steering. Despite the athletic poise, the S60 serves up refined ride quality, and excellent long-haul-trip comfort. Wind and road noise are kept well in check, too.
Oh, and at $3200, the Bowers and Wilkins premium audio system is a big add. We were mighty impressed by the sound, but suspect the upgrade might be lost on some shoppers. If you're not especially serious about your music, you may not appreciate the value here.
Charging as often as convenient—which is all that can be asked of a plug-in-hybrid owner–we saw 52 mpg. Note that were a weekend not part of our evaluation, we would have consumed no gasoline whatsoever. This because our test drivers are all within 20 miles of the office, where our level-2 charger is located.
Paying $10,000 to upgrade from the standard S60 to the Recharge can't be justified by fuel savings along. Luckily, this good-looking sedan enjoys enhanced power and refinement as part of the upgrade. And, the Recharge will be worth more at trade-in time. So, should you go with the Recharge? We say yes, but only if you install a home charger, and then only if you bother to actually charge the car.
Forgotten Concept: Saturn Flextreme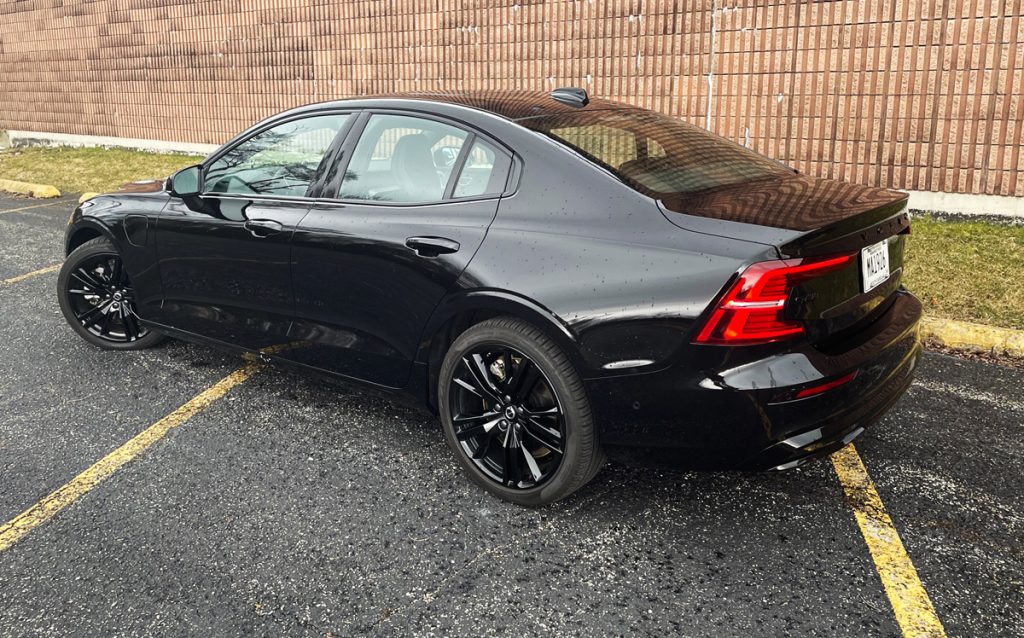 Listen to the Car Stuff Podcast
2023 Polestar 2 Dual Motor Plus Gallery
Click below for enlarged images