Consumer Guide Automotive presents its Best Buy Awards to six 2012 compact cars. These Best Buys represent the best balance of attributes and price within the compact-car class. Also check out our 2012 Best Buy and Recommended selections for the 17 other vehicle classes.
Check out our current compact-car Best Buys
Best 2012 Compact Cars
Not too big, not too small, but just right. That's the way many people feel about compact cars—which aren't nearly as "compact" as they used to be. Many are roomy enough to be family sedans while still getting good fuel economy, which is a large part of their appeal.
2012 Best Buy: Ford Focus
Base MSRP: $16,500; Consumer Guide Rating: 67
2012 Best Buy: Honda Civic
Base MSRP: $15,805; Consumer Guide Rating: 62
2012 Best Buy: Mazda 3
Base MSRP: $15,200; Consumer Guide Rating: 66
2012 Best Buy: Nissan Versa
Base MSRP: $10,990; Consumer Guide Rating: 64
2012 Best Buy: Volkswagen Golf
Base MSRP: $17,995; Consumer Guide Rating: 71
2012 Best Buy: Volkswagen Jetta SportWagen
Base MSRP: $19,995; Consumer Guide Rating: 72
2014 Chrysler 100: The Compact Chrysler That Might Have Been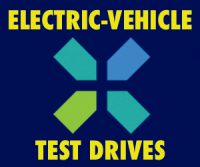 Auto Shows
Steve & Johnnie's Road Tests