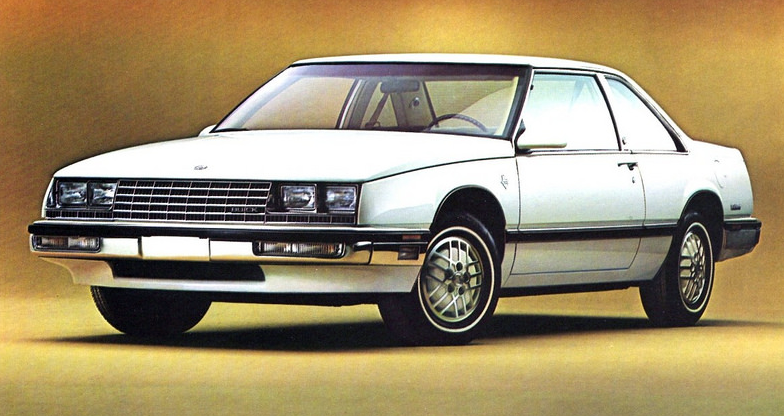 For Buick, 1986 was a transitional year; it was also a down year saleswise. The transition came in the form of an all-new LeSabre. For '86 Buick's bread-and-butter big sedans and coupes migrated to a front-drive platform, joining the higher-end Electra models that were downsized the year before.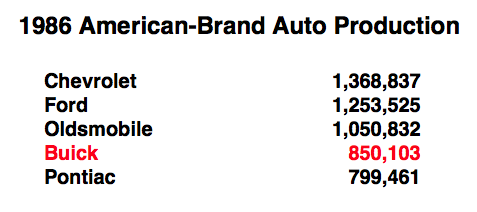 Perhaps in part due to the LeSabre switchover, Buick sales tanked for 1986; after reaching more than a million units in 1985, sales dropped to just over 850,000. The softening sales may help to explain the discount financing being promoted in the Buick commercial below.
Riviera sales also took a huge hit for 1986. Like the mechanically similar Cadillac Eldorado and Oldsmobile Toronado, the Riv was downsized for 1986, and the new look proved to be sales poison. Riviera sales dropped to just over 22,000 for '86, down from over 60,000 units the year prior.
For trivia lovers, it's interesting to note that 1986 was one of only two years that Buick's N-Body compact coupe was named Somerset. For 1985, the coupe was introduced as the Somerset Regal, with the name having been simplified to just Somerset for 1986 and 1987.
Car shoppers never embraced the Somerset moniker, and the coupe was renamed Skylark for 1988, joining the related same-name sedan alongside which it had been sold since 1986.
If you remember having had some wheel time in any of these Buicks, please tell us about it. The place to leave your comments is below the last vehicle.
Model-Year Madness! 10 Classic Ads From 1960
Century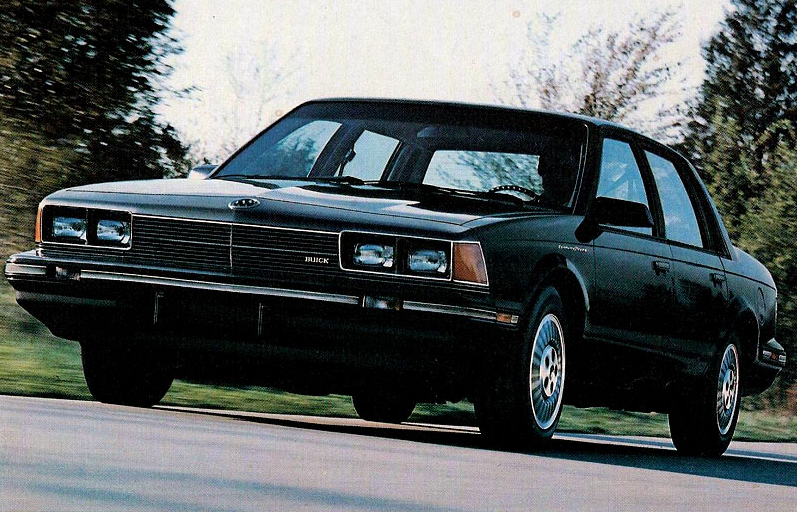 Class: Midsize
Body Styles: Coupe, sedan, wagon
Base-Price Range: $10,052-$$12,223
Base Engine: 92-horsepower 2.5-liter four
Optional Engine: 112-horsepower 2.8-liter V6
Optional Engine: 150-horsepower 3.8-liter V6
Drive Wheels: Front
Air Conditioning: $750
Electra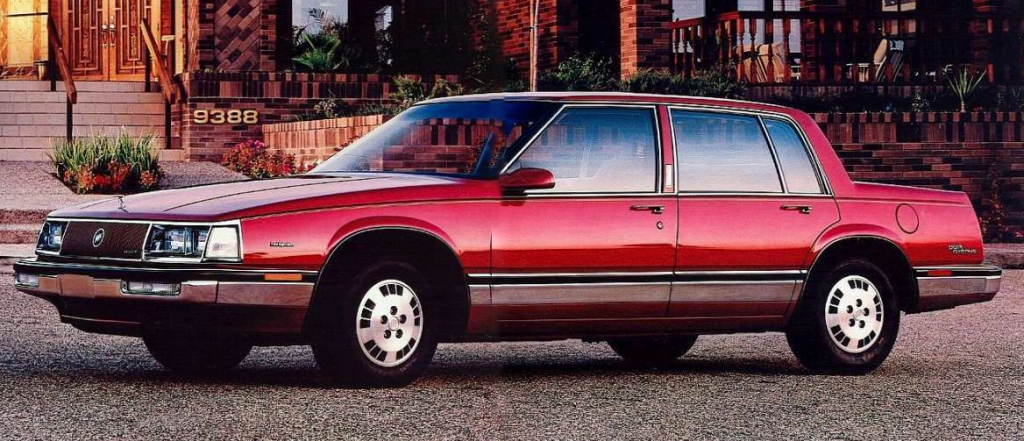 Class: Premium Large
Body Styles: Coupe, sedan
Base-Price Range: $15,396-$17,388
Base Engine: 140-horsepower 3.8-liter four
Optional Engine: None
Drive Wheels: Front
Air Conditioning: Standard
LeSabre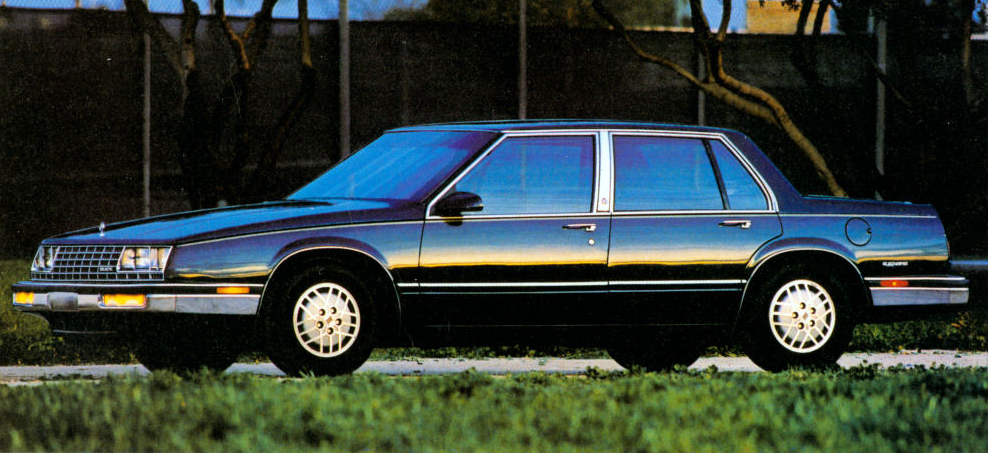 Class: Large
Body Styles: Coupe, sedan, wagon
Base-Price Range: $12,511-$13,633
Base Engine: 125-horsepower 3.0-liter V6
Optional Engine: 150-horsepower 3.8-liter V6
Drive Wheels: Front
Air Conditioning: Standard
LeSabre Estate/Electra Estate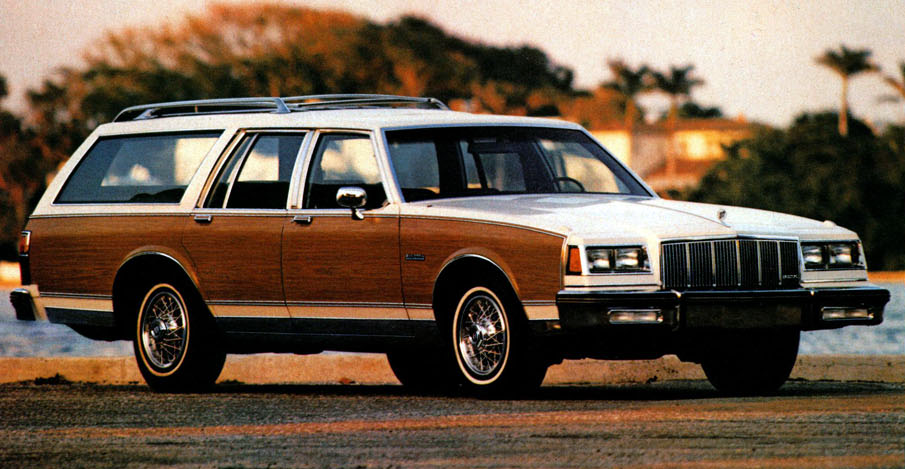 Class: Large and Premium Large
Body Styles: Wagon
Base-Price Range: $13,622-$16402
Base Engine: 140-horsepower 5.0-liter V8
Optional Engine: None
Drive Wheels: Rear
Air Conditioning: Standard
Regal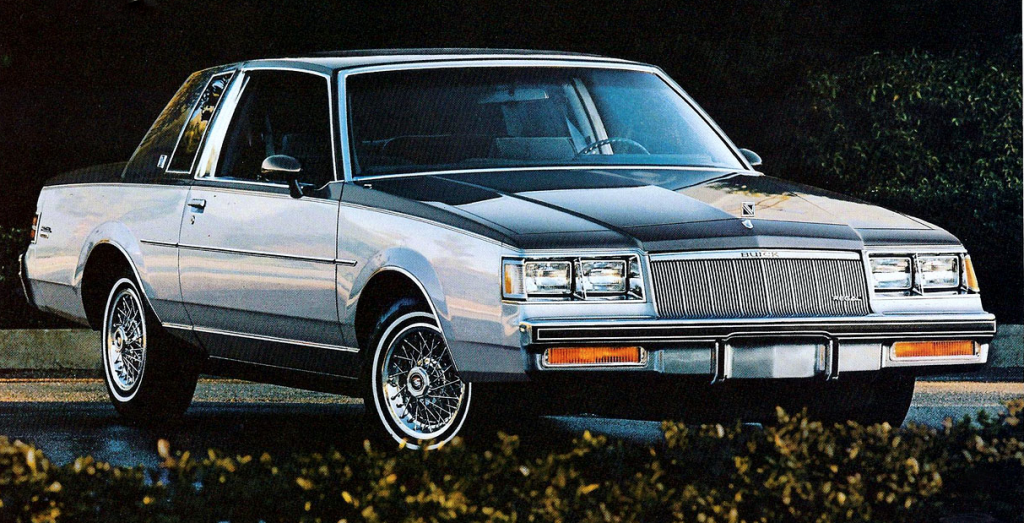 Class: Midsize
Body Styles: Coupe
Base-Price Range: $10,654-$13,714
Base Engine: 110-horsepower V6
Optional Engine: 140-horsepower 5.0-liter V8
Optional Engine: 200-horsepower 3.8-liter turbocharged V6
Drive Wheels: Rear
Air Conditioning: $900 (standard some models)
Rivera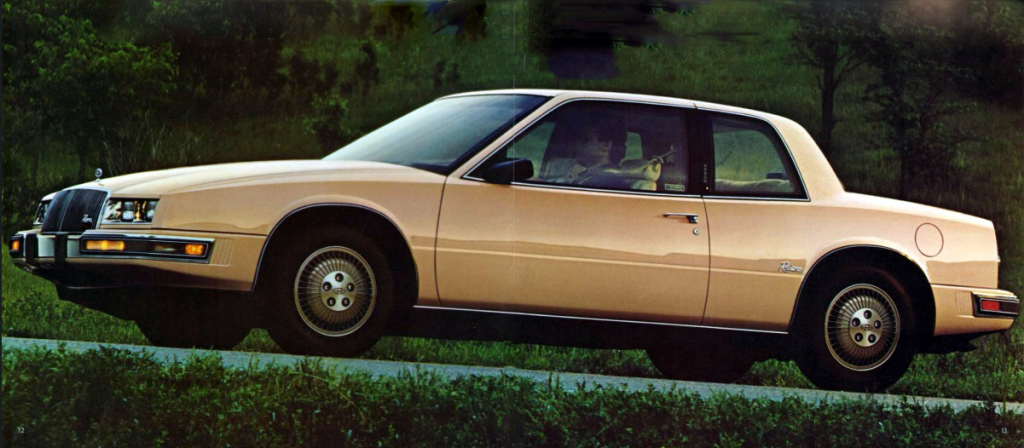 Class: Premium midsize
Body Styles: Coupe
Base-Price Range: $19,831-$21,577
Base Engine: 140-horsepower V6
Optional Engine: None
Drive Wheels: Front
Air Conditioning: Standard
Skyhawk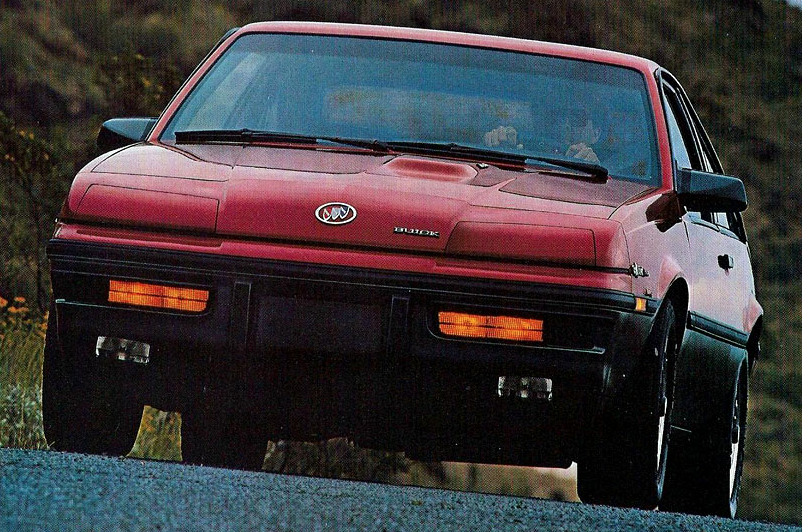 Class: Subcompact
Body Styles: Coupe, hatchback, sedan, wagon
Base-Price Range: $8073-$8971
Base Engine: 88-horsepower 2.0-liter four
Optional Engine: 84-horsepower 1.8-liter four
Optional Engine: 150-horsepower 1.8-liter turbocharged four
Drive Wheels: Front
Air Conditioning: $645
Skylark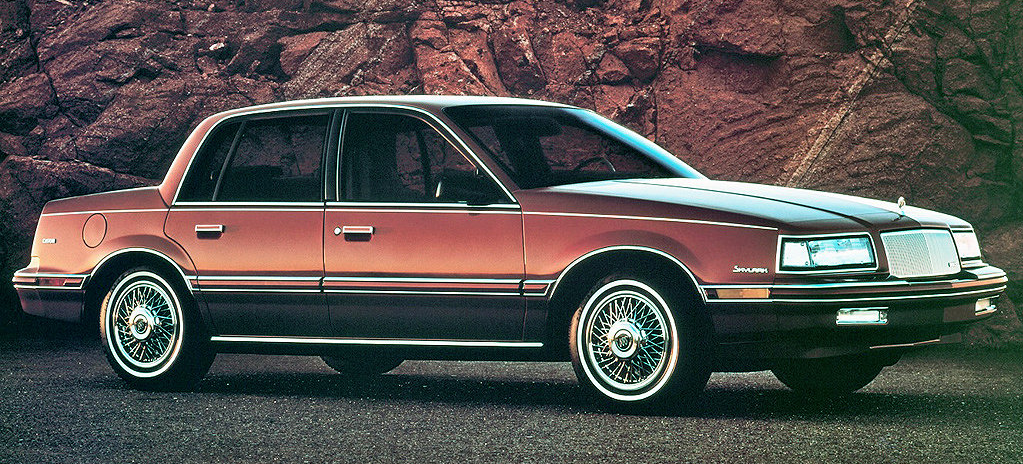 Class: Compact
Body Styles: Sedan
Base-Price Range: $9620-$10,290
Base Engine: 92-horsepower 2.5-liter four
Optional Engine: 125-horsepower 3.0-liter V6
Drive Wheels: Front
Air Conditioning: $645
Somerset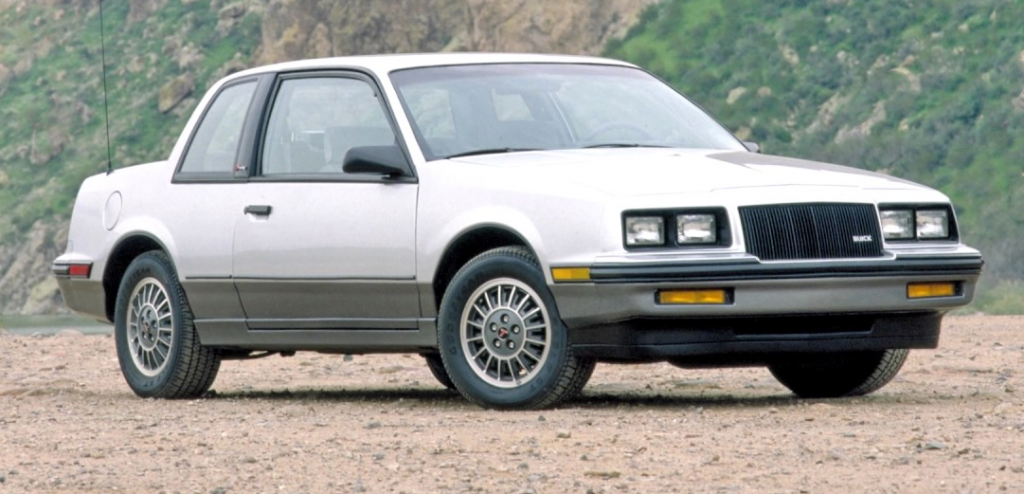 Class: Compact
Body Styles: Coupe
Base-Price Range: $9425-$11,390
Base Engine: 92-horsepower 2.5-liter four
Optional Engine: 125-horsepower 3.0-liter V6
Drive Wheels: Front
Air Conditioning: $645