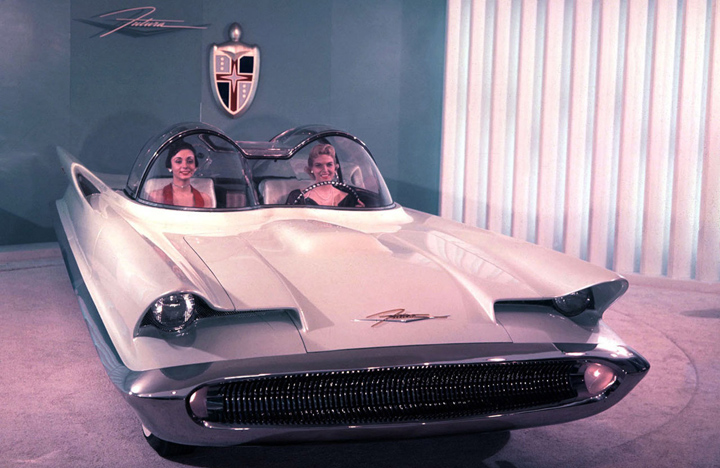 The Batmobile didn't originate in a secret research center of Wayne Industries, but instead began in the styling studios of Ford's Lincoln-Mercury Division. The Caped Crusader's vehicle actually started life as the Lincoln Futura concept car.
A true child of the Fifties, Futura had jetfighter-inspired styling, with fins and a Plexiglas canopy. Even though the Plexiglas roof panels of the 1954-55 Ford Skyliner and Mercury Sun Valley had baked their occupants, stylists still believed that bubble-top cars were the future. Ghia coachbuilders of Italy turned Lincoln's design into metal. Unlike some show cars that have to be pushed on stage, the Futura actually ran.
Eight Things I Learned About Cars And Life While Watching The Blues Brothers
The Ghia-built body rode on a modified 1953 Lincoln frame complete with a 317.5-cid Lincoln V8. Although Lincoln claimed 330 horsepower for the Futura, it's not known if they made any modifications to the stock 205-hp mill.
The Futura was unveiled at the 1955 Chicago Auto Show. It was a hit—so popular that for the next four years it appeared at auto events, fairs, and races as well as in dealer showrooms. California car customizer George Barris claims to have brought the Futura to Hollywood for its first starring role. Before standing in as the Batmobile, the Futura appeared as a concept car (naturally) in the 1959 movie It Started With a Kiss, starring Debbie Reynolds and Glenn Ford. Then the Futura fell on hard times. Fin-tailed creations weren't in much demand in the Sixties, and the Futura sat outside, fading away on flat tires. During that time, Barris says, he bought the Futura from Ford for $1.
In 1965, Barris received a request from Twentieth Century-Fox to construct a car for the Batman pilot to be delivered yesterday. Luckily for Barris, he had a car with bat-like styling deteriorating nearby. With some sheet-metal modification, along with the addition of "bat" equipment, the Futura was reborn as the Batmobile. The center section of the Plexiglas canopy was removed to ease filming of Batman and Robin and also save the actors from heat stroke.
Filming took its toll on the Lincoln chassis. After cracks developed in the frame and troubles arose with the transmission, Barris replaced the running gear with a lengthened Ford Galaxie chassis complete with a Ford 390-cid V8. Rumor has it that the Batmobile was heavy and therefore slow. The film had to be sped up during chase scenes; otherwise, the Batmobile would have been as exciting to watch as a hypermiling Prius.
The Car That Starred In "My Mother The Car"
After the Batman series ended, Barris built five fiberglass replicas of the Batmobile. Like Santa Claus at Christmas, the car now seems to be everywhere. However, there is only one original Batmobile. It remains with George Barris (who is now 87) and has never been offered for sale.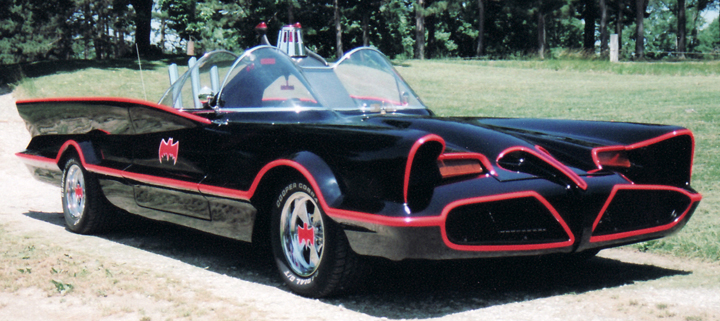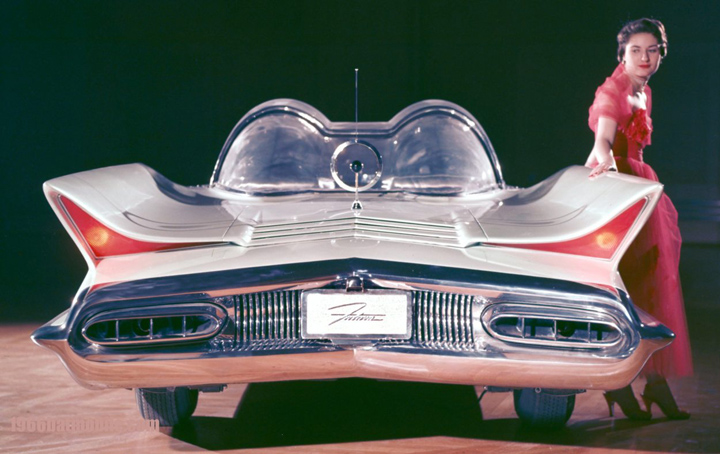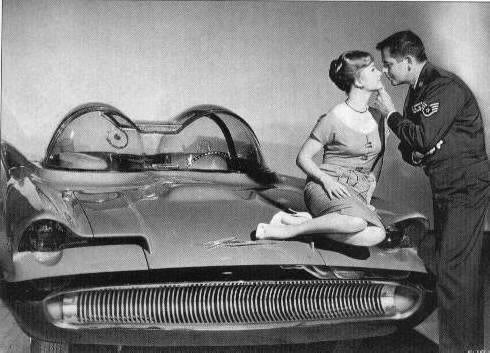 The NBC Mystery Movies: The Cars of Columbo, Banacek…and The Snoop Sisters