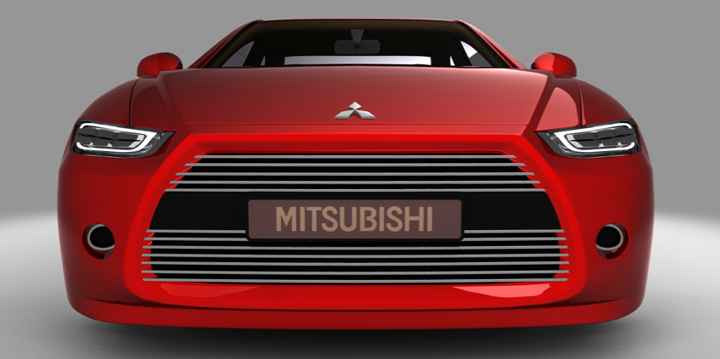 Consumer Guide interviews Masatoshi Hasegawa, executive vice president of Mitsubishi.
Sales are down, and three of the company's most recognizable nameplates have been killed. Not returning for the 2013 model year are the Eclipse and Galant, and the Endeavor got the axe at the end of 2011.
FCA Just Killed the 200 and Dart. Is the Dodge Brand Next?
What's Next for Mitsubishi?
Adding to the gloom are rumors that Mitsubishi's performance darling, the turbocharged all-wheel-drive Evolution, will soon be pulled from this market. What's left for Americans is a pair of small crossovers, the Outlander and Outlander Sport, and the compact Lancer sedan. There is also the spunky and bargain-priced i electric car, but availability is limited, and the car is too small for mass appeal.
In a market in which Chevrolet peddles 17 models and Toyota 18—plus four Scions—Mitsubishi's lineup looks a little sparse. So, what's next for the company that in the Eighties introduced Americans to small, affordable, all-wheel-drive, and turbocharged cars?
The short answer is "electrification." Consumer Guide sat down for a few minutes with Masatoshi Hasegawa, Mitsubishi's executive vice president of electric vehicle operations, sales, strategy, and corporate planning to talk about the company's near and mid-term plans for the U.S.
Consumer Guide: Why has Mitsubishi pulled away from midsize cars and crossovers?
Hasegawa: Because the market itself is downsizing. Buyers are migrating from midsize cars to compact cars, so we are following that trend. This does not mean that we are abandoning that [midsize] segment, however. What we can disclose for now is that we are focusing on small vehicles.
Consumer Guide: So, what's next for your small cars?
Hasegawa: Further electrification in the form of PHEV [plug-in hybrid electric vehicles]. We are happy with the performance of the i to date, but for the moment we'd like to gather more information about its performance in the hands of customers while waiting for the charging infrastructure to become more robust. Until then we will focus on PHEV. We will introduce our new PHEV technology in the next-generation Outlander.
Consumer Guide: Will you also offer a conventional hybrid version?
Hasegawa: No, only a PHEV. Expect the PHEV version of the Outlander to follow the conventional version to market by about six months. Expect to see the new Outlander next summer.
Consumer Guide: Do you have a timeline for returning to midsize products?
Hasegawa: No timeline. We have, however, started advanced study for a next-generation C-segment [compact] car.
Consumer Guide: When will we see that car, and will there be a PHEV version of that vehicle?
Hasegawa: There is no formal timeline as yet, but we do expect for there to be a PHEV version of the vehicle.
Consumer Guide: Is this a replacement for the Lancer?
Hasegawa: It may not be called Lancer.
Consumer Guide: What else is in the product pipeline?
Hasegawa: We are going to through our lineup segment by segment to do it right. We acknowledge that the lineup may look a little weak at the moment, but we want to take our time and do it right. New product is on the way.
Unsettling Transition: The 1988 Eagle Lineup