Trucks are big business – and becoming bigger all the time. We recently attended the inaugural National Truck Summit that preceded the Twin Cities Auto Show in Minneapolis to hear about truck trends and what's in store for the future.
Why Minneapolis? Well, for one thing, although "trucks" (which includes SUVs, crossovers, essentially anything that's not a car) make up 70 percent of the overall market, they account for a whopping 82 percent of sales in Minnesota.
What's been leading the current surge of truck sales are crossovers. A melding of car and truck-type SUV, they pair the comfort and driveability of the former with the shape and capability of the latter to provide a very versatile, accommodating vehicle. From their birth in the 1990s to today, Matt Weiss of automotive market-research firm JATO Dynamics says they have grown to comprise about 40 percent of the light-vehicle market, roughly twice what they did just ten years ago. In the same time period, average fuel economy for these vehicles has risen from 19.9 to 24.3 mpg, a significant increase.
The next biggest segment is pickup trucks. What's notable here is that there are far fewer players in the game than there are for crossovers, with the most popular scoring huge sales figures that far exceed those of any other segment leaders. They've also made a quantum shift from commercial workhorses to everyday rides, with the traditional regular-cab varieties being completely excised from the compact ranks, and decidedly "back burner" for the full-size ones. In fact, again according to Weiss, regular cabs that accounted for 12.3 percent of pickups in 2010 now comprise only 4.1 percent, with crew cabs currently snaring a 78.4-percent share.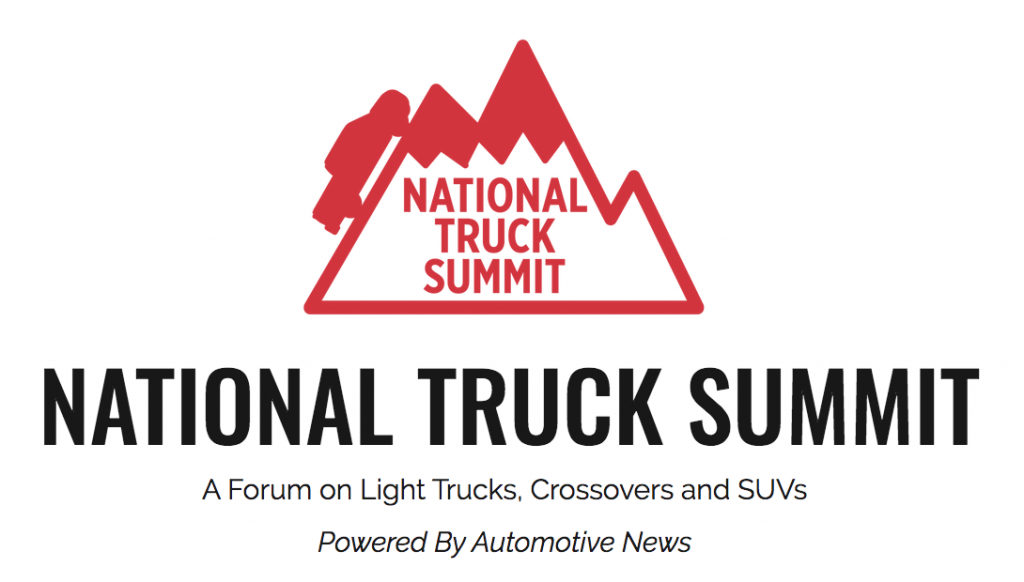 Hummer Is Back, And This Time It's Electric
Another pickup trend mentioned was the move to electrification. While Tesla's Cybertruck is perhaps the best-known example, Illinois-based Rivian has also made news of late, netting investments from both Amazon and Ford Motor Co. Rivian, Lordstown, and Atlis electric pickups are due to go on sale this year (we'll see), with Tesla's Cybertruck, the Nikola Badger, and an electric Ford F-150 due in 2021. Joining these at some point are 10 electric SUVs and pickups promised by General Motors.
Tim Stoehr from Ford Motor Co. brought Ford's Transit full-size van into the electrification conversation. Although not due until the 2022 model year, the electric Transit is expected to be a boon for commercial uses, which have a more defined "drive cycle" than passenger vehicles; in other words, operators pretty much know their day-to-day driving distances, and can tailor battery capacity and range (and thus cost) to the use.
Mark Boyadjis of IHS Markit (a market-research firm) touched on how Mobility as a Service (MaaS) was going to affect our vehicular future. Better known as "ride sharing," MaaS will mean that fewer vehicles will be privately owned, and a poll of younger buyers indicated that 43 percent found the idea of an autonomous vehicle desirable.
Something that's likely to affect the car market in the much nearer term is the current Coronavirus issue. Brought up by Jay Sacket of Toyota – and echoed by others – was that the supply chain of parts from China and possibly other supplier countries may be disrupted to the point that it limits new-vehicle production.
Much of what might be considered the most important aspects of the truck market — that of the introduction of electric pickups and effects of the Coronavirus — will be more established by this time next year. Which will be perfect timing for the second installment of what could well become an annual event.
Listen to the Consumer Guide Car Stuff Podcast
Truck Trends