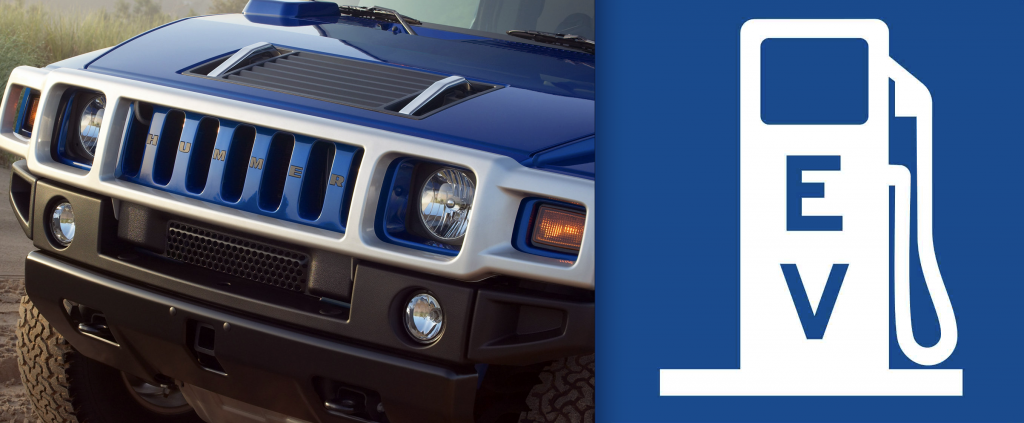 When General Motors dropped the Hummer brand from its lineup at the end of 2010, few could have imagined the nameplate would ever make a comeback. Hummer was so closely associated with excessive consumption and short-sighted corporate management that the moniker would seem forever doomed to the ashcan of automotive history.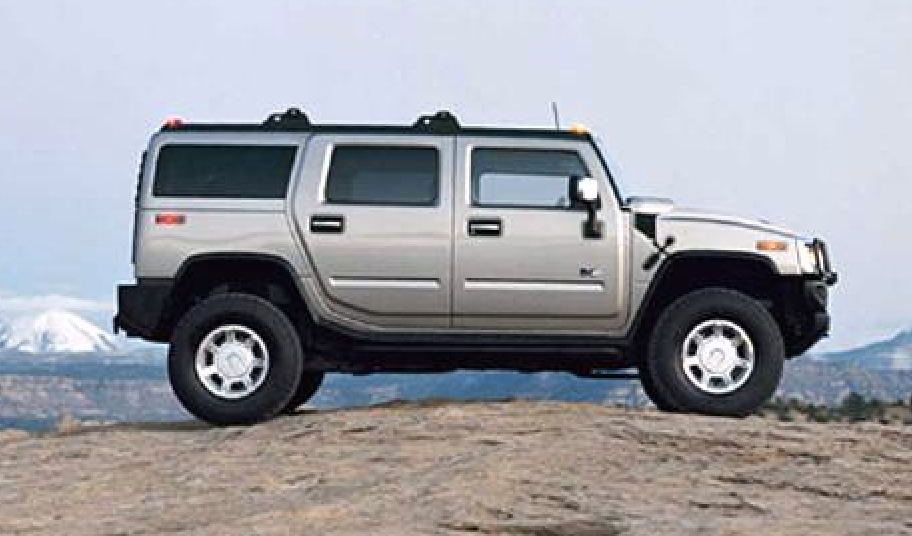 However, unlike Pontiac and Saab—the other GM brands to die in the aftermath of the company's financial meltdown—the Hummer name is apparently slated to be resurrected, though this time as a GMC model name, not as a stand-alone make. And, on top of that, the new Hummer will reportedly be an EV.
According to a Wall Street Journal report, GM's forthcoming pure-electric pickup truck will be retailed as a GMC and use the Hummer name. This new EV pickup will very likely be built at GM's Hamtramck Assembly facility in Detroit, Michigan. It is noteworthy that GM recently entered into a joint venture with Korean battery maker LG Chem to assemble lithium-ion batteries at a new factory just a short distance from Hamtramck.
The WSJ's sources say we will get our first look at the new pickup on February 2, during the Super Bowl… General Motors has reportedly hired NBA star LeBron James to star in a commercial for the new truck during the Big Game.
While Hummer will return as a model initially, that doesn't preclude the name once again becoming a brand. Should the Hummer pickup prove sufficiently popular, expect to see the name applied to additional EV models, including SUVs and heavy-duty pickups.
Reviving the Hummer name will allow GM to more finely craft a marketing strategy designed to draw some of the attention from startup EV maker Rivian, which is scheduled to begin truck production sometime in the next 24 months. Tesla, too, has its eye on the pickup-truck market, having recently unveiled its controversially styled Cybertruck prototype.
Though it's largely forgotten now, Hummer sold a pickup truck—called H3T—for the 2009 and 2010 model years. Based on the H3 compact SUV, the H3T's introduction was interrupted by the aforementioned financial crisis at GM, and the model never saw full production. Fewer than 3000 H3Ts were produced.
Future Collectibles: 2009-2010 Hummer H3T Alpha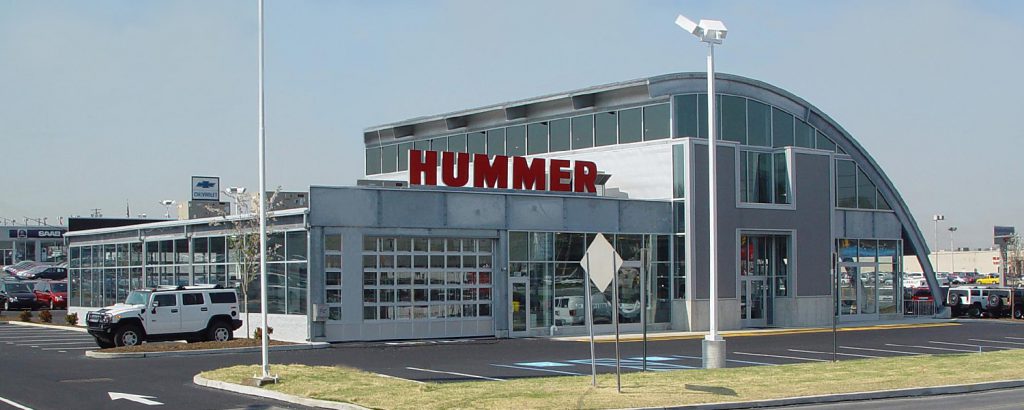 Tesla Design Math: Delorean Plus Ark II Equals Cybertruck
Hummer is Back