The second-annual Automotive Heritage Awards (AHA) honored a second consecutive Collectible Automobile® magazine article as the best of its class. The article "Toward the Tucker: Creating Preston Tucker's Bid for Glory" by Karl Ludvigsen garnered both a gold medallion and a "Best-in-Category" trophy when the 2019 journalism awards were presented July 28.
More from the pages of Collectible Automobile Magazine
Ludvigsen's top-scoring tale of the inspiration and engineering behind the legendary but ill-fated 1948 Tucker was one of two CA articles to win awards in the "Best Marque-Specific Story" category. A silver medal was presented to "The Weight of History: Ford Motor Company in 1952" by Robert Gabrick, a review of the automaker's products and significant events, and their connection to the company's future.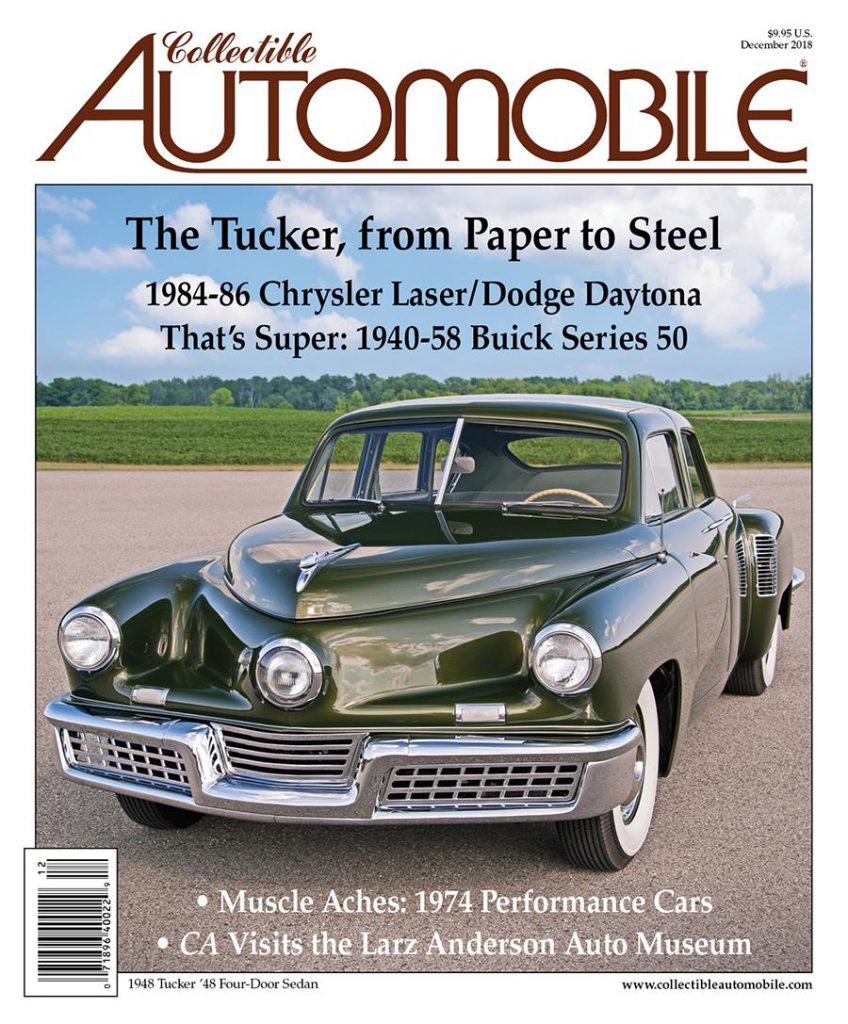 The Tucker piece, which appeared in Collectible Automobile®'s December 2018 issue, was Ludvigsen's first for the magazine, but his awards-packed career as a motoring journalist and historian goes back more than 60 years. Indeed, he won another 2019 AHA best-of-category award in the "Heritage Book" class. A native of Michigan, he now lives in England. Delaware resident Gabrick, who has penned numerous automotive books and articles, has contributed to CA since 2016. His AHA medal winner ran in the June 2018 edition.
Ludvigsen's marque-specific best-of-category award for his CA article followed on the heels of the same honor won in 2018 by Don Keefe for a story about the abortive effort to produce the Gaylord automobile. The bimonthly automotive-history magazine, a companion publication to Consumer Guide® Automotive, marked its 35th year in 2019.
Eligible entries for the 2019 AHA competition needed to be printed, streamed, posted, or otherwise made public during 2018. Works are judged on a set point scale, meaning there can be multiple medal winners at a given level, or none at all. The highest-scoring gold-medal works are further honored with the best-of-category trophy.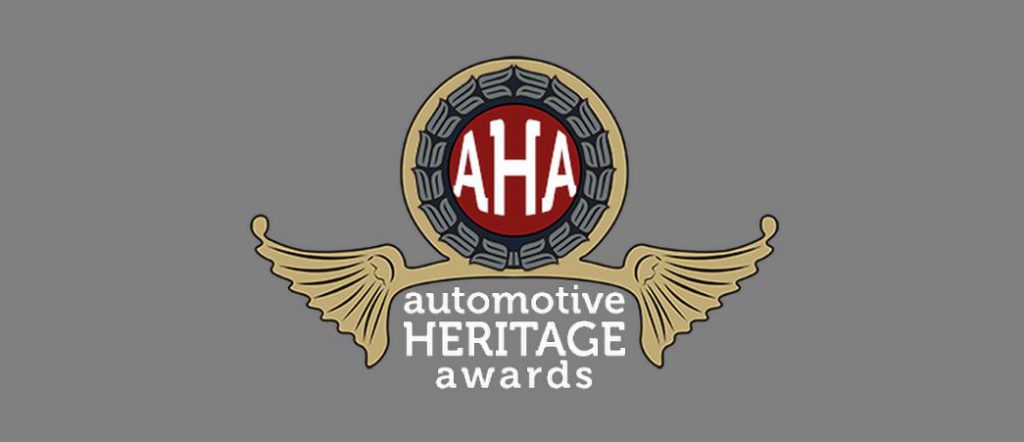 The awards were presented at a morning ceremony held in conjunction with the annual Concours d'Elegance of America at St. John's in Plymouth, Michigan. Journalism awards were made in nine categories. In addition, a Lifetime Achievement Award went to former Car and Driver Editor Don Sherman, a group of design professionals judged the INFINITI Q Inspiration Concept to be the 2019 Concept Car of the Year, and the National Automotive History Collection named the 2019 Dodge Challenger SRT Hellcat Redeye as the winner of the Future Collectible Vehicle of the Year Award.
The author served as a judge for the 2019 AHA competition.
Consumer Guide Picks the 15 Best-Looking Cars of All Time*
Automotive Heritage Awards