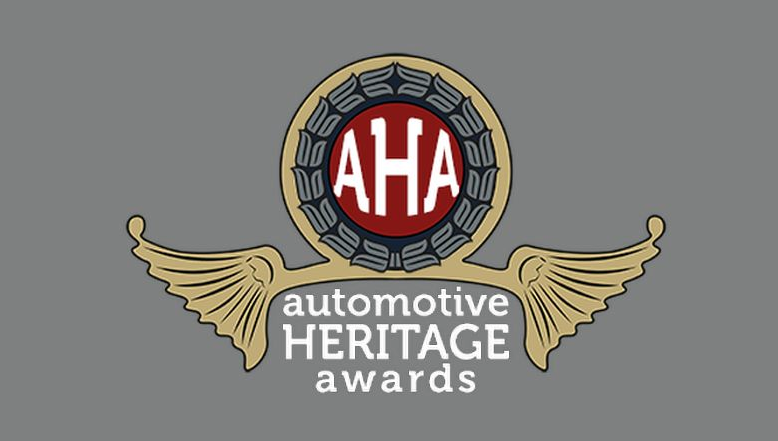 The quixotic tale of a doomed luxury car and an interview with a veteran car designer turned out to be golden opportunities for two freelance contributors to Collectible Automobile® magazine, a companion publication to Consumer Guide® Automotive.
When the Automotive Heritage Awards (AHA) were presented for the first time ever, Don Keefe collected both a gold medallion and the trophy for "Best Marque-Specific Story" for his CA article "A High Price for Perfection: The Saga of the Gaylord." Keefe wrote about the efforts of wealthy brothers Jim and Ed Gaylord to build a cost-no-object luxury sports car in the Fifties, and he recounted the path followed by the one surviving example of the car to its current owner. It was, said one judge, a "comprehensive, well-researched, well-written, and little-known story of a rich man's luxury chariot that . . . never quite made it to production." The story appeared in the April 2017 issue of the magazine.
Awards Fall to Collectible Automobile® and Daily Drive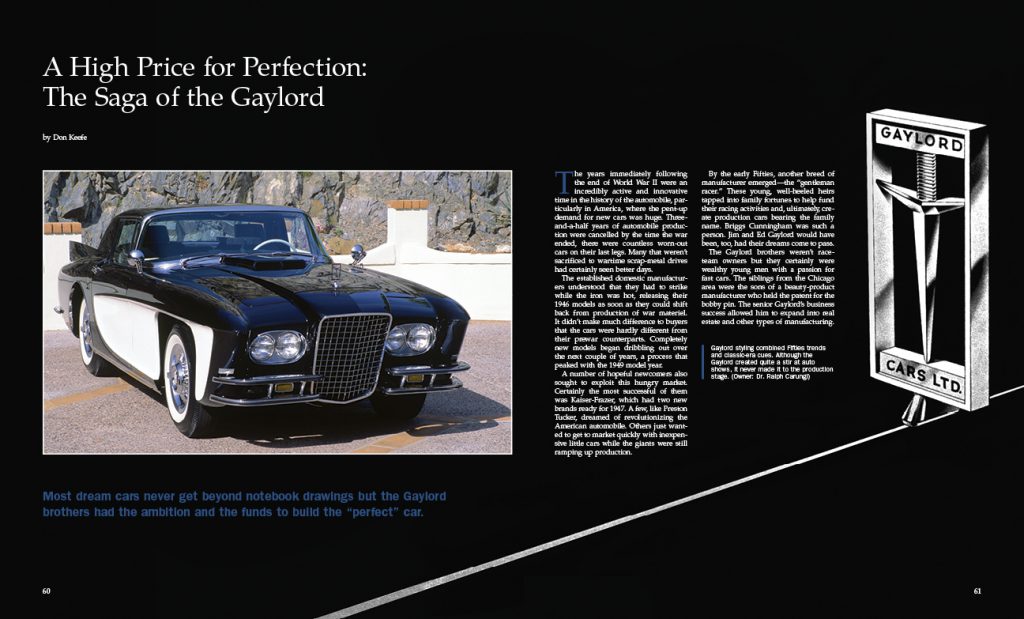 Another gold award, this in the personality-profile category, went to Terry V. Boyce for his two-part interview titled "William Porter: Moving the Mainstream" that ran in the August and October 2017 issues of CA. Porter had a 38-year career in design at General Motors, and played a significant role in the creation of the 1968 Pontiac GTO, 1970 Pontiac Firebird, and 1995 Buick Riviera.
Daily Drive and Collectible Automobile® Win Multiple Awards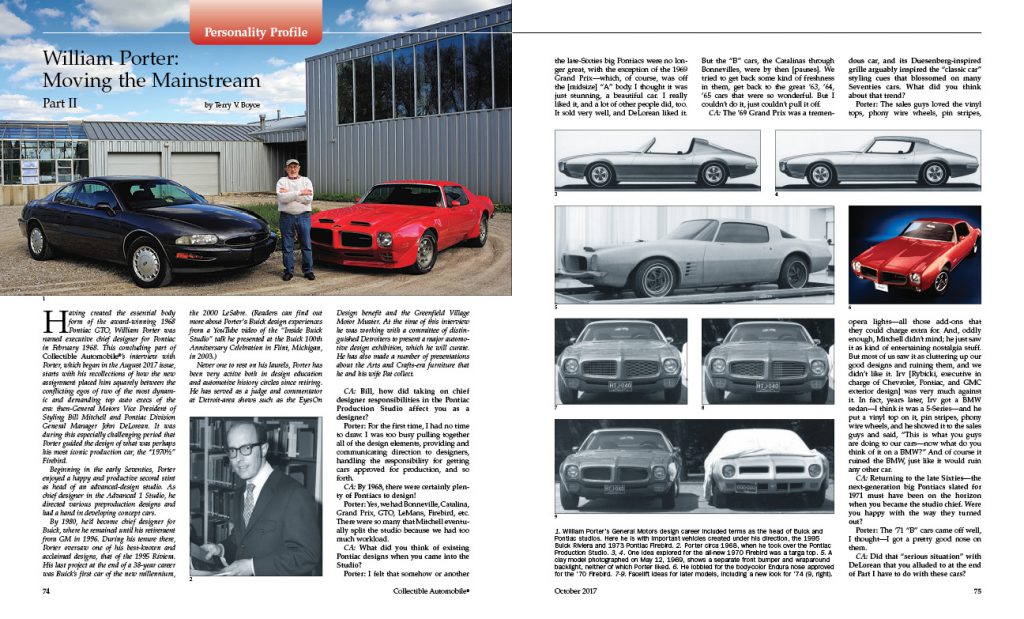 The awards were announced on July 29 at a morning ceremony held in conjunction with the annual Concours d'Elegance of America at St. John's in Plymouth, Michigan. The AHAs are effectively a successor to the International Automotive Media Awards (IAMA) that were presented between 1984 and 1988, and then again from 1996 through 2017. Journalism awards covered 10 categories. In addition, a Lifetime Achievement Award went to Road & Track and Cycle World columnist Peter Egan, a panel of design professionals selected the Vision Mercedes-Maybach 6 Cabriolet as the 2018 Concept Car of the Year, and the National Automotive History Collection bestowed its Future Collectible Vehicle of the Year Award on the 2018 Chevrolet Corvette Z06.
Keefe, a Florida resident, won an IAMA silver medal in 2017 for an article that he wrote for Collectible Automobile®. Boyce, who lives in Michigan, became a two-time gold medalist, having previously won in 2011 for a CA piece. The bimonthly automotive-history magazine will mark 35 years of publication in 2019.
Eligible entries for the 2018 competition had to have been printed, streamed, posted, or otherwise made public during 2017. Works are judged on a set point scale, which means there can be multiple winners at a given level, or none at all. Top-scoring gold-medal works are further honored with a "best-of-category" trophy.
The author served as a judge for the 2018 AHA competition.