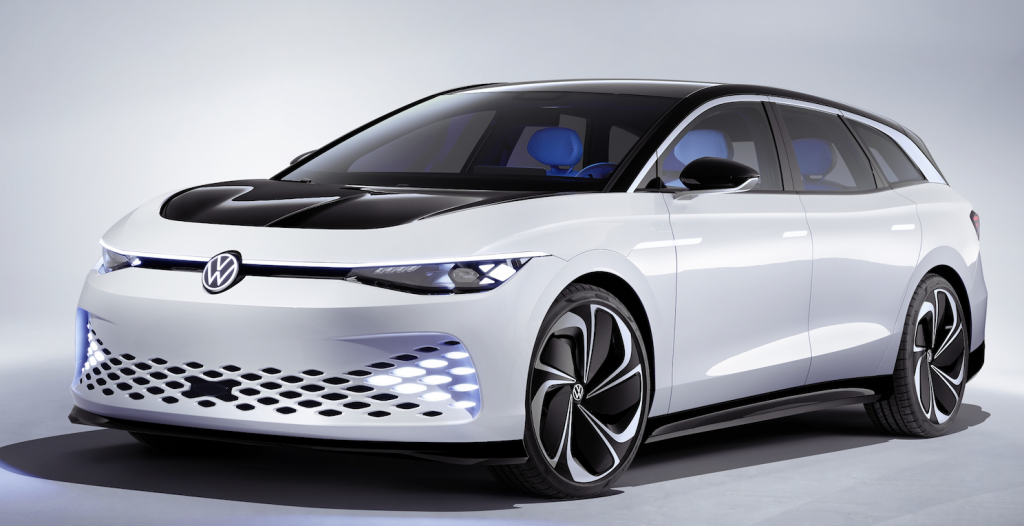 Joining the fleet of new electric vehicles being shown at the 2019 Los Angeles Auto Show is a concept from Volkswagen — with a twist … actually, more than one.
Called the ID Space Vizzion (not a typo), it's the seventh concept to be built off Volkswagen's MEB platform, which hosts the company's upcoming electric vehicles. But unlike the usual range-efficient electric cars or more practical electric crossovers, the ID Space Vizzion is an electric station wagon.
Volkswagen ID Space Vizzion Concept
Like other MEB-platform vehicles — and most electrics in general — the battery is mounted under the floor; unlike most electrics, the motor is in the rear, driving the rear wheels. However, VW says the platform will also support an all-wheel-drive version, with a second motor increasing the car's 275-horsepower output to 355. In that form, VW says the car should be good for 0-60 times of 5.0 seconds, with its 82 kilowatt-hour battery expected to provide an EPA range of about 300 miles.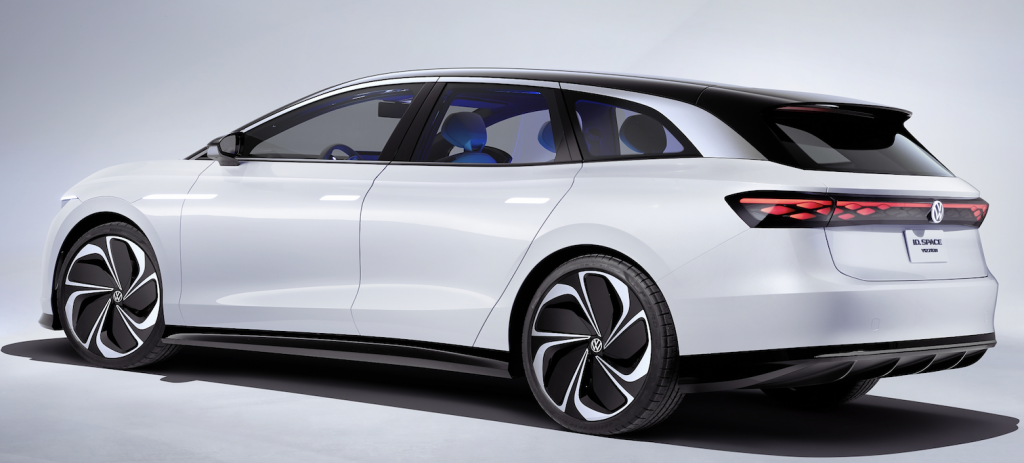 Just as unusual is the body style. Of course, VW is no stranger to station wagons, and says the ID Space Vizzion combines auto aerodynamics with crossover space. That's supported with a very low 0.24 drag coefficient and a large cargo area (which VW refers to as a "trunk") of 20.7 cubic feet. At 195.2 inches in length, the ID Space Vizzion is about three inches longer than a Toyota Camry or Honda Accord.
Also unusual are the interior materials. VW calls what covers most surfaces AppleSkin, which is exactly what it sounds like: it's partly a byproduct of apple-juice production. Not only is it used on seating surfaces, it also replaces some plastic trim.
Features found on the ID Space Vizzion include a large head-up display that largely replaces a conventional instrument panel, along with a 15.6-inch touchscreen, "which appears to hover in mid air," to control information, entertainment, comfort, and vehicle settings. The steering wheel includes capacitive touch panels, and the right-hand steering-column stalk becomes the shift lever, with the wiper functions controlled by the left-hand stalk. Smart Climate allows passengers to control the climate system with voice commands. Conventional door handles are replaced with illuminated, touch-sensitive panels, as is the trunk latch, which can also be released by swiping your foot under the rear bumper.
CG Says:
This is yet another concept indicating that electric cars are the transportation of the future. While we like the station-wagon silhouette (which attributes greatly to that low drag coefficient and thus range) and most of the interior features, we're less fond of the idea of the wiper controls "switching sides." But overall, this is another great ID concept from the folks at Volkswagen.
Check out the Consumer Guide Car Stuff Podcast