Written by Tom Appel in
AMC
,
Chevrolet
,
Classic Car Ads
,
Classic Cars
,
Datsun
,
Dodge
,
Ford
,
Mercury
,
Oldsmobile
,
Toyota
,
Volvo
Battered by inflation, an energy crisis, and new low-lead gasoline, the American car shoppers of 1974 really weren't in the mood for happy advertising that promised ethereal virtues such as spirit, pride of ownership, or neighborhood one-upmanship.
Instead, the car ads of the day—at least a good number of them–reflected the nation's collective sour mood, and focused on the nuts-and-bolts aspects of the ownership experience. Instead of power and style, the focus had shifted to fuel economy, cost of ownership, and—interestingly—higher-content entry-level cars–the latter ads appealing to shoppers considering downsizing for their next new-car purchase.
Submitted here for your consideration, please find ten classic print ads and one vintage TV spot–each of which does a nice job demonstrating what might be referred to as a new national cynical attitude.
AMC
Chevrolet
Datsun
Dodge
Ford
Model-Year Madness! 10 Classic Coupe Ads From 1973
Mercury
Oldsmobile
Plymouth
Toyota
Volvo
5 Most-Expensive American Wagons of 1974
Written by: Tom Appel
on July 20, 2017.
on February 26, 2019.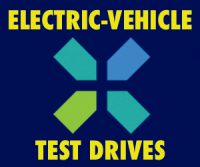 Auto Shows
Steve & Johnnie's Road Tests