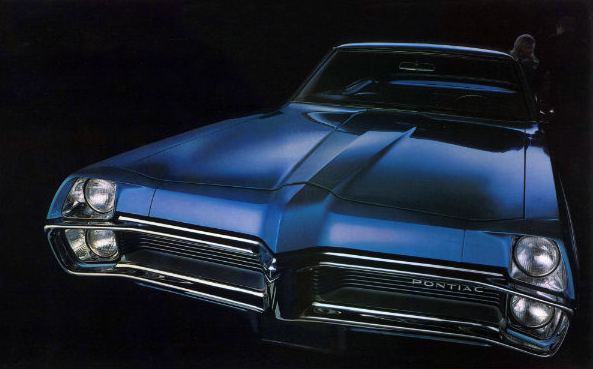 How important is your facial expression when meeting someone for the first time?
As part of a 2014 study on the matter, researchers at the York University in England analyzed people's first impressions of 16 social traits using 1,000 different facial images. Those images were organized into three categories: approachability, youthfulness and attractiveness, and dominance.
The researchers found that impressions of these traits can be formed by new acquaintances in as little as 100 milliseconds. In a nutshell, you need to have your game face on before you turn and say hello.
I'm not so sure things are much different in the auto world. While we are all expected to research vehicles we intend to purchase, and follow up that work with a series of comprehensive test drives, I suspect most of us make pretty clear decisions about how much we like a certain vehicle the moment we first lay eyes on it.
Sure, most of us wouldn't buy a crummy vehicle just because it was good looking, but design generally ranks high among the reasons shoppers give for having selected a certain vehicle.
But forget about buying a car. Let's just talk about cars that make great first impressions—cars that have great facial expressions.
I have collected here 10 cars with, in my opinion, great grilles and/or front fasciae. I am not ranking this list, nor am I suggesting that these are the best-looking grilles of all time–I just think they're just really cool.
If your favorite grille isn't on this list, be sure to reply and tell us what car it's attached to. The place to leave comments is below the last car. Great Car Grilles.
10 Great Car Grilles: Readers' Choice Edition
Readers Strike Back: 12 More Great Car Grilles
Great Car Grilles
1938-1939 Graham "Sharknose"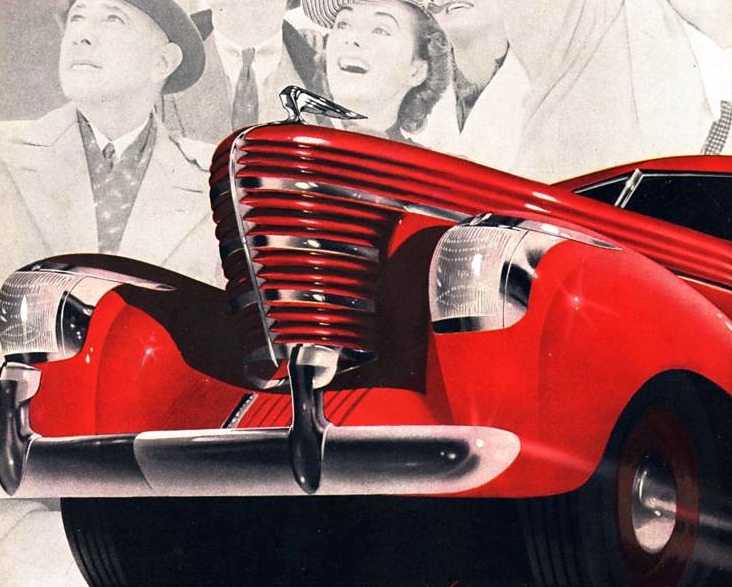 I don't know much about pre-war cars, but I do know that the 1938-1939 Graham "Sharknose" models are flat out stunning. To my eyes, these deco delights accomplish what the Chrysler Airflow cars had hoped to. The flush integrated headlamps go a long way toward making these Grahams seem like science-fiction fantasies.
Design Madness! A Gallery of Vintage Ads Featuring Cars With Hidden Headlamps
1948 Tucker Torpedo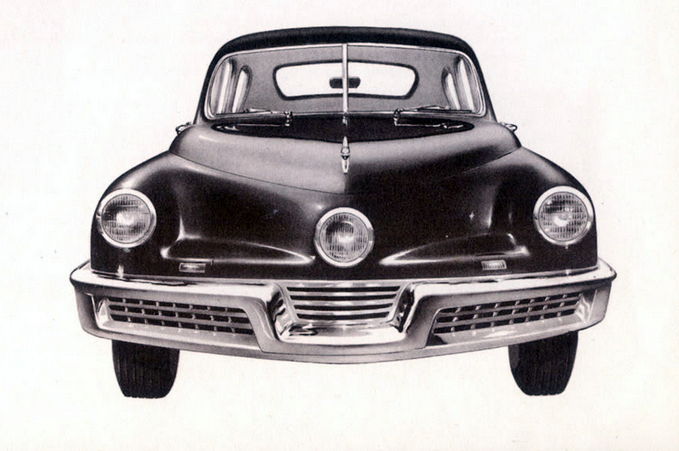 With the engine and radiator in back, there was no real reason for the Tucker Torpedo to have any grille at all. It is perhaps the freedom of not needing to port air into the front of the car that allowed the Torpedo's designers to include the fabulous central headlamp. It's a crying shame this radical ride never saw true mass production.
1956-1962 Tatra 603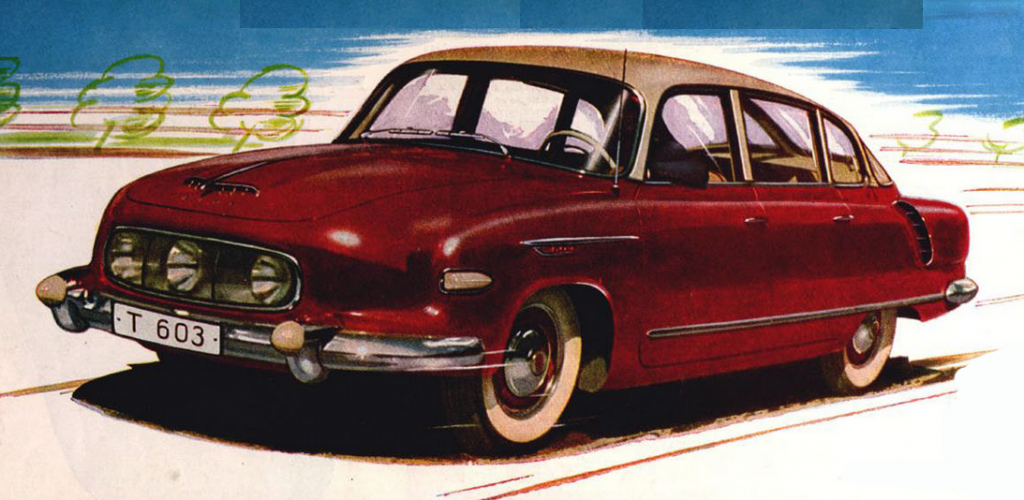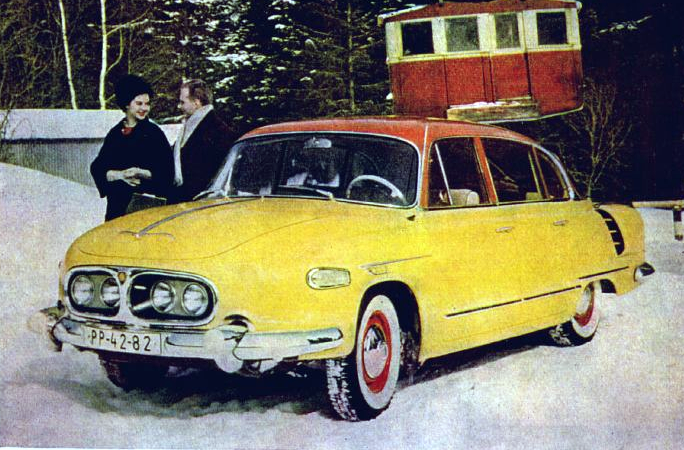 People too often lump Czechoslovakian car builder Tatra in with other Eastern Bloc car builders, and that is a huge mistake. While Lada, Gaz, and Trabant were busy slapping together low-cost, low-reward commodity rides for the proletariat, Tatra was designing and building fascinating vehicles, including the rear-drive 603. I am completely smitten with the alien-vessel look of this three-headlamp front end. For 1962, the 603 was updated with a four-headlamp grille which looked only slightly more conventional.
1963-1965 Buick Riviera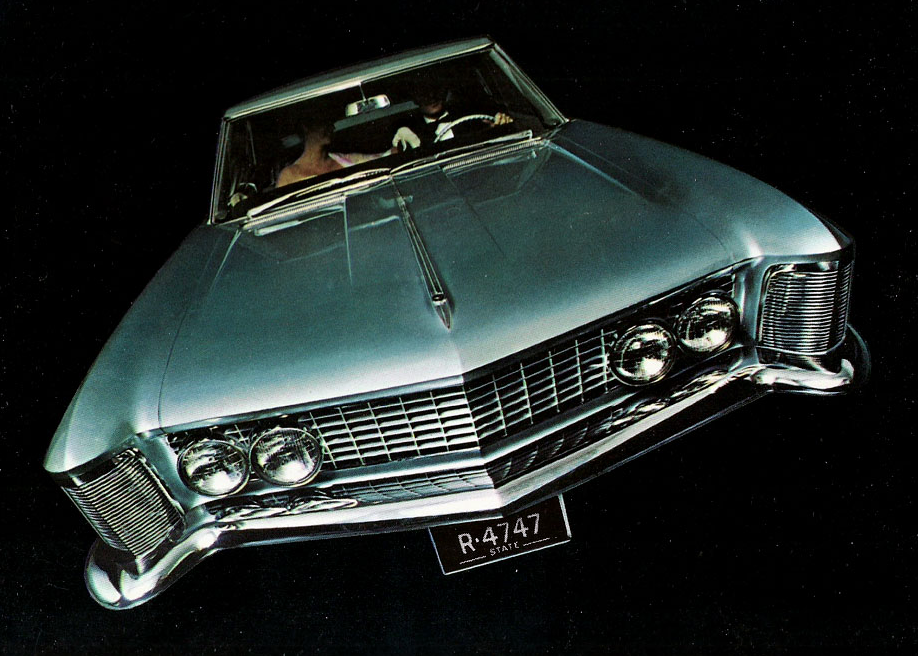 It's hard to describe this grille and make it sound nearly as cool as it is. With huge, chrome-covered outboard turn signals bracketing a simple egg-crate grille insert, the front end of the 1963-1965 Buick Riviera doesn't sound all that compelling. But, the visual impact of the the inset headlamps and peaked bumper is wonderful to behold. Buick went with concealed headlights for '65, which are fine…but I like the exposed lights better.
The 5 Best-Looking Cars of 1970
1967 Pontiac Catalina and Bonnevile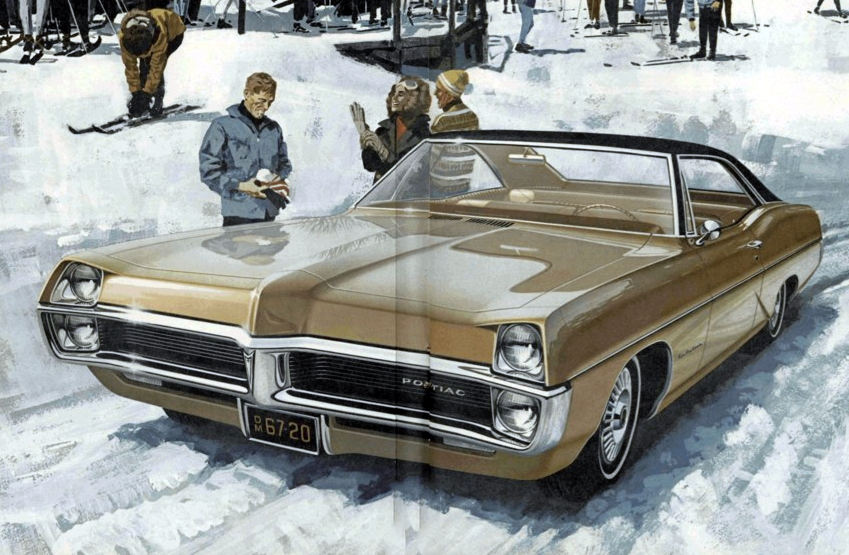 I know I am going to hear about it, but this is my all-time favorite Pontiac front end. I love the stacked headlamps and the half-grille/half body-color treatment. Full disclosure–my uncle had a '67 Catalina sedan that earned great honors for its performance, reliability, and longevity.
1967-1968 Pontiac Firebird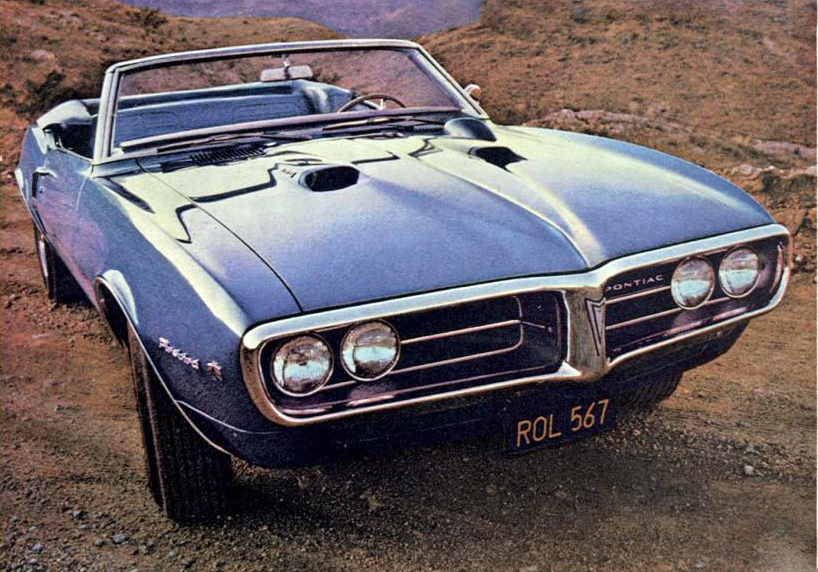 Sporty cars should still have a little brightwork up front, but that's not the way things work anymore. That said, this svelte-looking pony car just screams "predator."
1968-1969 Oldsmobile Toronado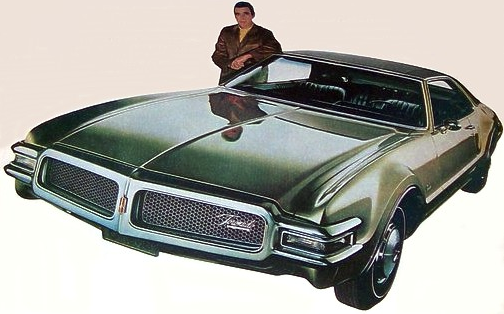 Had Jim Rockford gone into business a little bit sooner (and had he been a little better financed), he might have driven a Toronado. To me, this generation Toro is among the most successful interpretations of what a sporty/classy/high-end personal-luxury car should look like, and the simple-yet-bold grille is a big part of why the whole design package works.
High-End Haunches: The Luxury Bustlebacks of 1982
1961-1973 Volvo P1800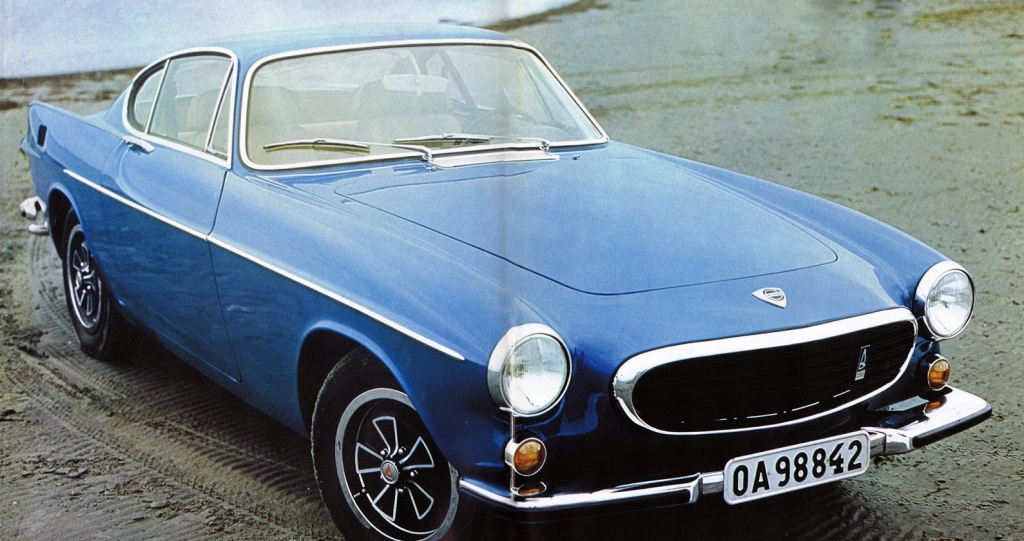 The European happy-face grille is not uncommon, but somehow this classy Swede makes it work better than other cars do. There's a little substance to the grille surround, and it looks great floating above the chromey bumper shelf below. Actually, the whole P1800 sports a bit more brightwork than you might expect to find on a sports car, but in this case it all works–very well.
1968-1992 Jaguar XJ (Series I, II, and III)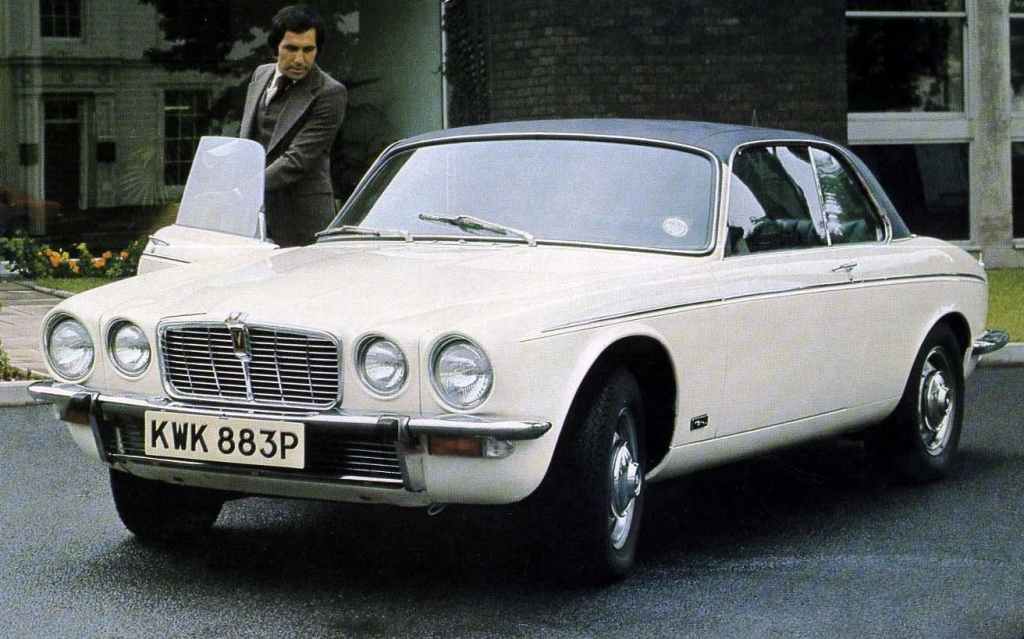 The grille on this stately-yet-sporty British legend changed a bit over the car's three decades of production, but it never looked anything but classy. Despite all the brightwork, the XJ front end never looked heavy or overwrought. Counterintuitively, the intricate latticework gave these Jags a sense of sporty lightness, along with just enough formality to remind you that these are, first and foremost, luxury cars.
1970-1973 Pontiac Firebird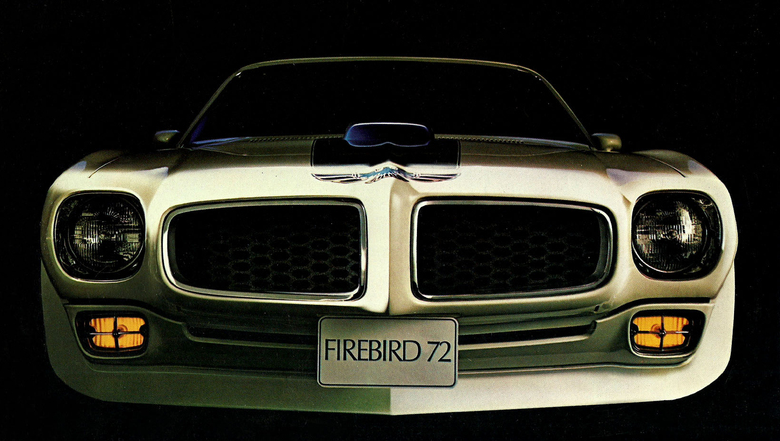 My inner 12-year-old wants to scream "hell yeah!" every time I see one of these early Seventies F-Cars. Bumper laws spoiled things a bit for 1974, but the cars still looked pretty good. Like the earlier example above, the front end of this generation Firebird screams "bird of prey."
Great Car Grilles
Great Car Grilles