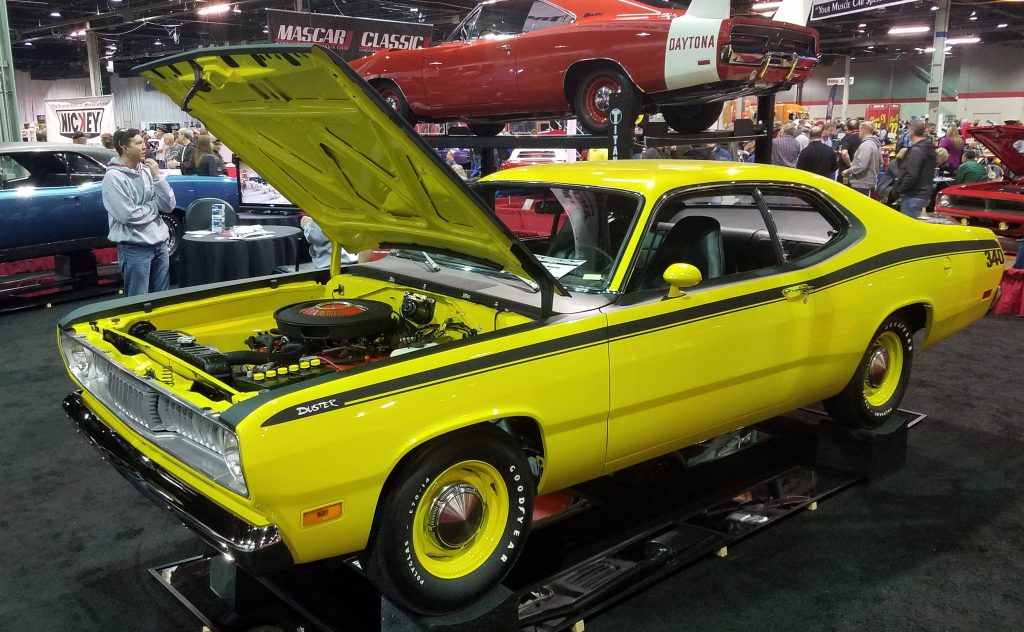 For the past nine years, the Muscle Car and Corvette Nationals has taken over the Donald E. Stephens Convention Center in Rosemont, Illinois, on the weekend before Thanksgiving. For American performance-car fanatics, this unparalleled show has become an unmissable season tradition every bit as important as grandma's turkey and stuffing.
If there is an indoor car show anywhere in the world that offers a better mix of blue-chip-collectible muscle cars, period-correct "day-two" street machines, crusty-but-valuable "barn finds," vintage race machinery, and just plain neat old cars, we haven't seen it.
The MCACN show traditionally runs Saturday and Sunday, and to fully experience everything the event has to offer, we recommend going both days. Here is just a sampling of the stuff that caught our eye at this year's show.
Naked Aggression: A Gallery of Stripped-Down Muscle Cars
1967 Chevrolet Camaro SS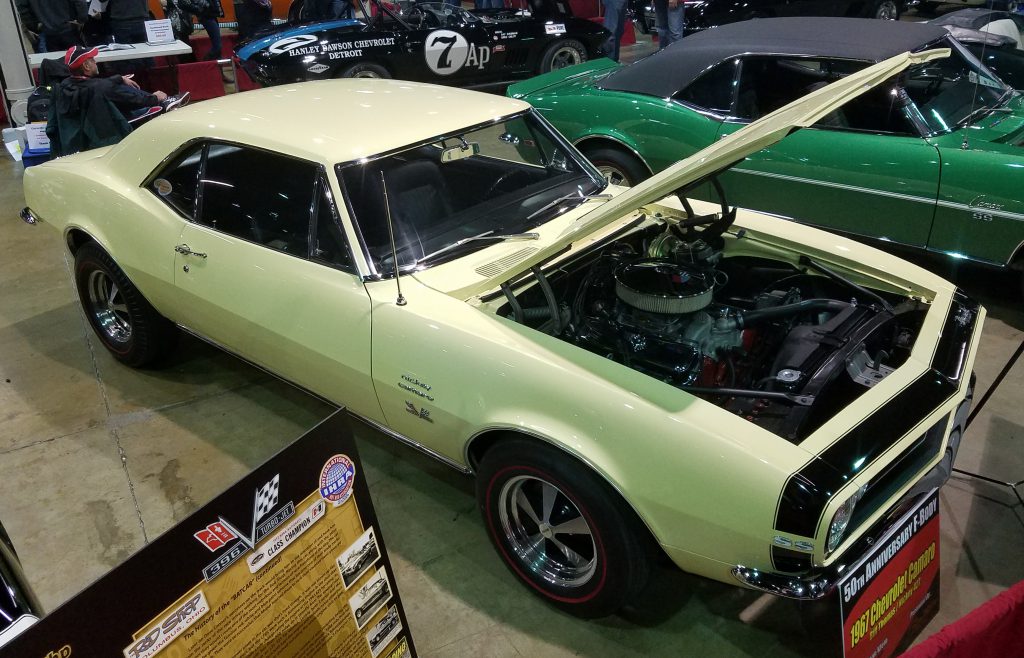 As usual, there was a bumper crop of mouth-watering first-gen Chevrolet Camaros at this year's MCACN show. This Butternut Yellow '67 is a dealer-built Bill Thomas/Nickey 427 Super Camaro that originally retailed for $7750 in 1967 dollars. (For comparison, a 1967 Cadillac Coupe De Ville started at $5392.)
1971 Dodge D100 Sweptline Pickup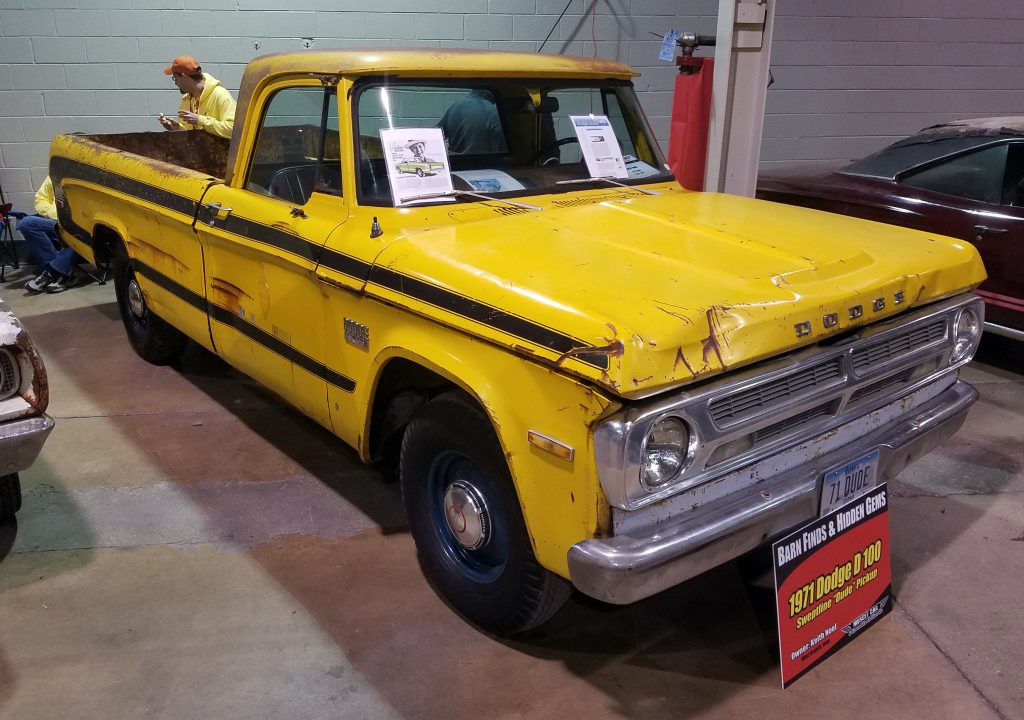 The "Barn Finds and Hidden Gems" display is one of MCACN's most popular regular features—it's where automotive archeologists bring out their discoveries in all their ragged, unrestored glory. Here's a 1971 Dodge D100 Sweptline pickup with the "Dude" sport trim package.
1970 Plymouth Road Runner convertible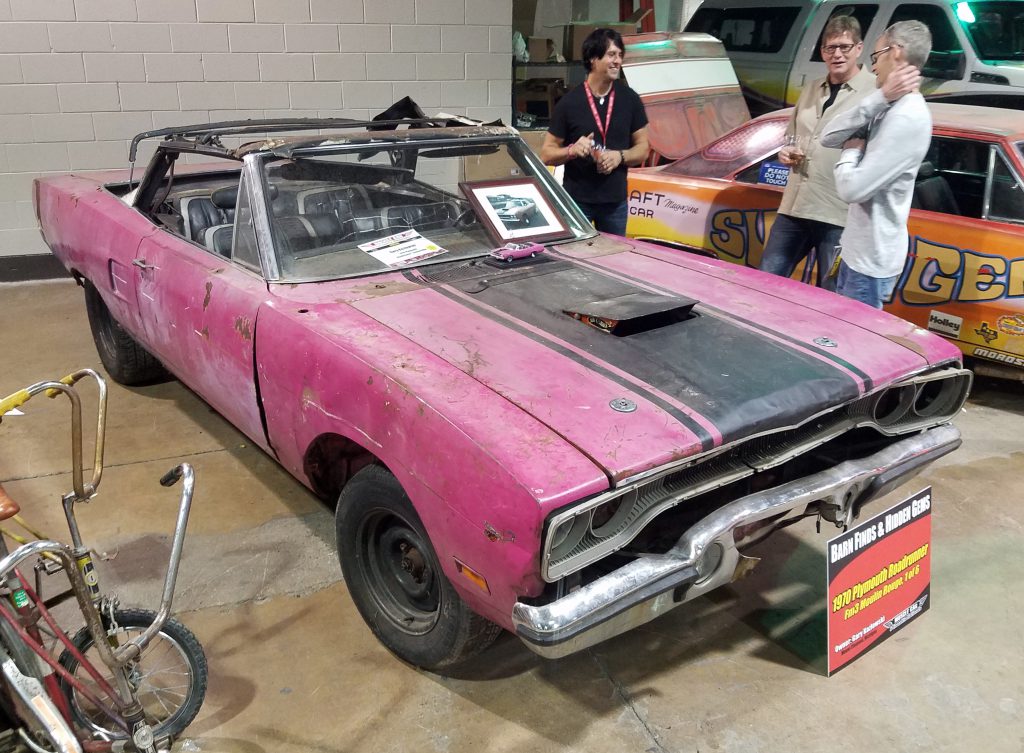 It's obviously seen better days, but this 1970 Plymouth Road Runner's desirable convertible body style and High Impact Moulin Rouge hue (Dodge called it Panther Pink) make it a prime candidate for a full restoration.
1972 Dodge Demon 340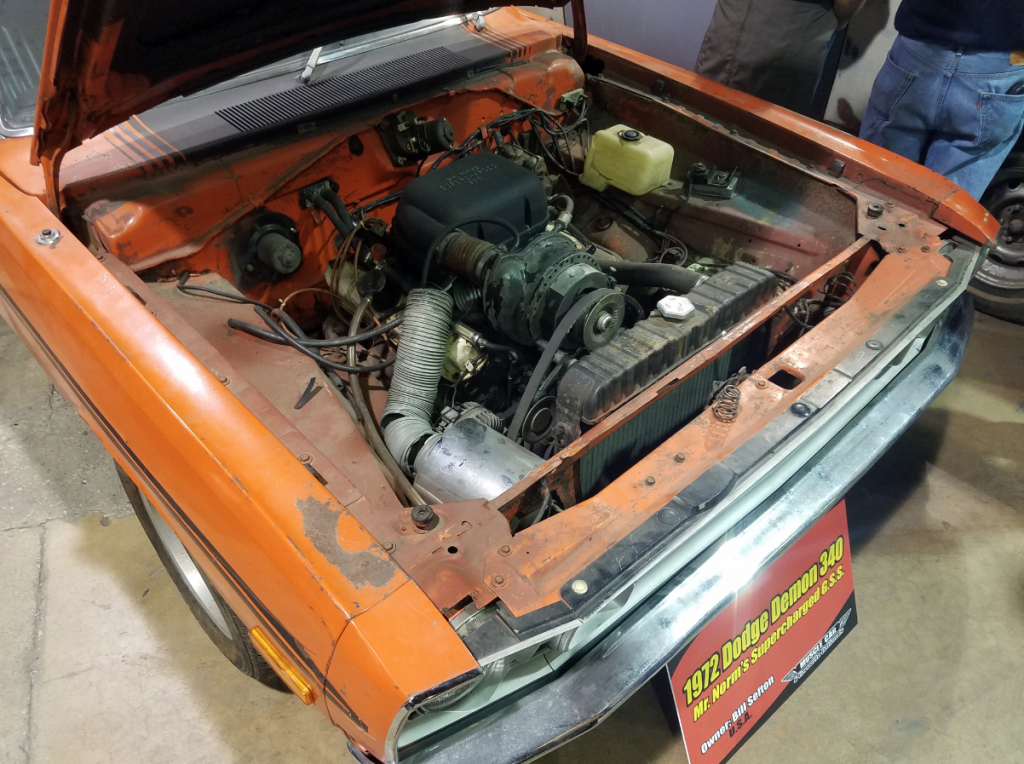 How about a rare '72 Dodge Demon 340 with a dealer-installed Paxton supercharger, in as-found condition? The legendary Mr. Norm's Grand-Spaulding Dodge dealership in Chicago made a limited number of these cars for 1972 only.
1974 Pontiac Firebird Formula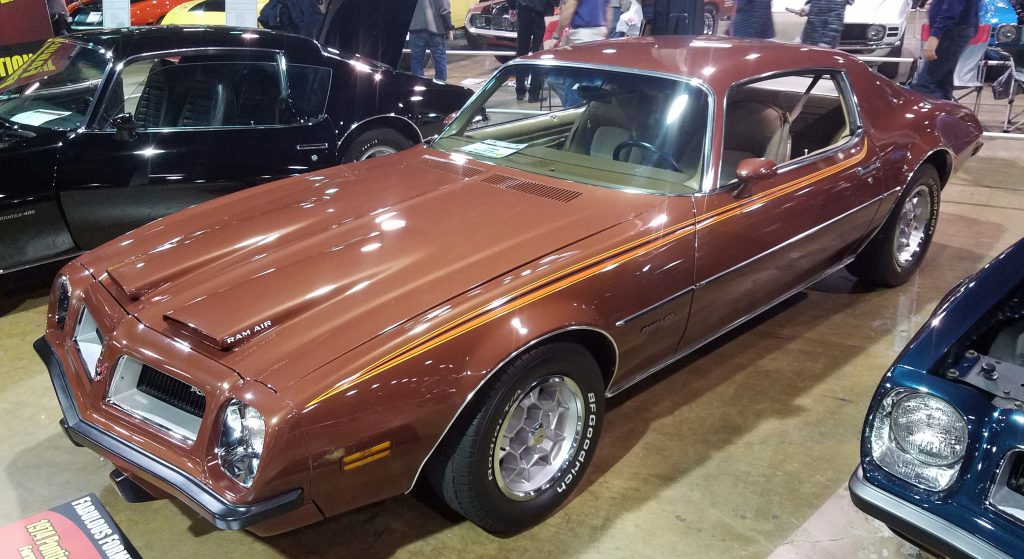 The Trans Ams get most of the attention, but Firebird Formulas are the cleaner and arguably better-looking versions of Pontiac's performance pony cars. The "Fabulous Formulas" display showcased a wonderful lineup of 1970s Formulas, including this 1974 Ram Air Formula 455.
All American: 2016 Muscle Car and Corvette Nationals Gallery
1968 Chevrolet Malibu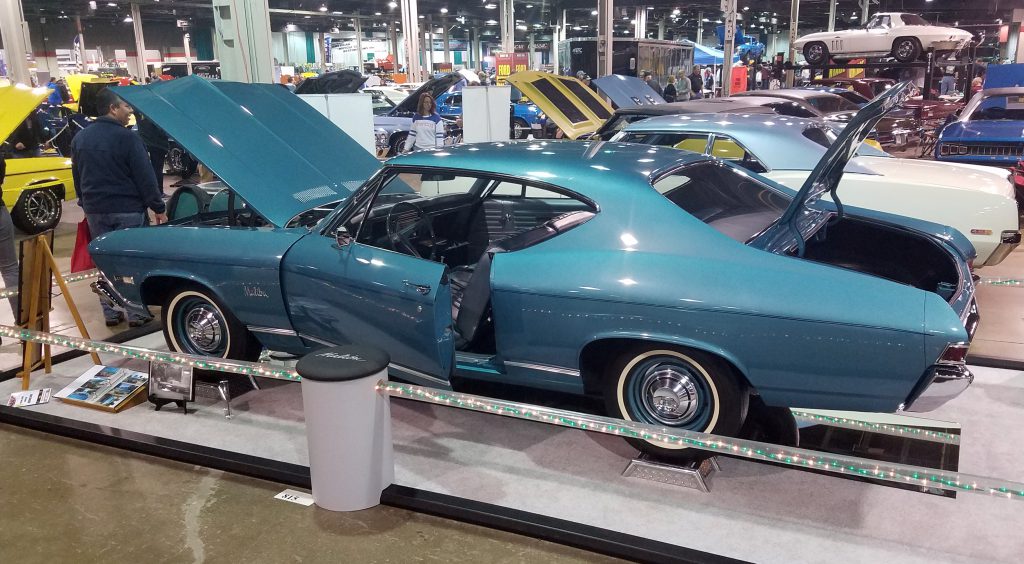 Even "plain jane" 1960s and '70s intermediates are now receiving lots of love. This 327-powered, 4-speed 1968 Chevrolet Malibu was spotless, and a refreshing change of pace from the expected Chevelle SS 396s.
1969 Ford "Boss Bronco" prototype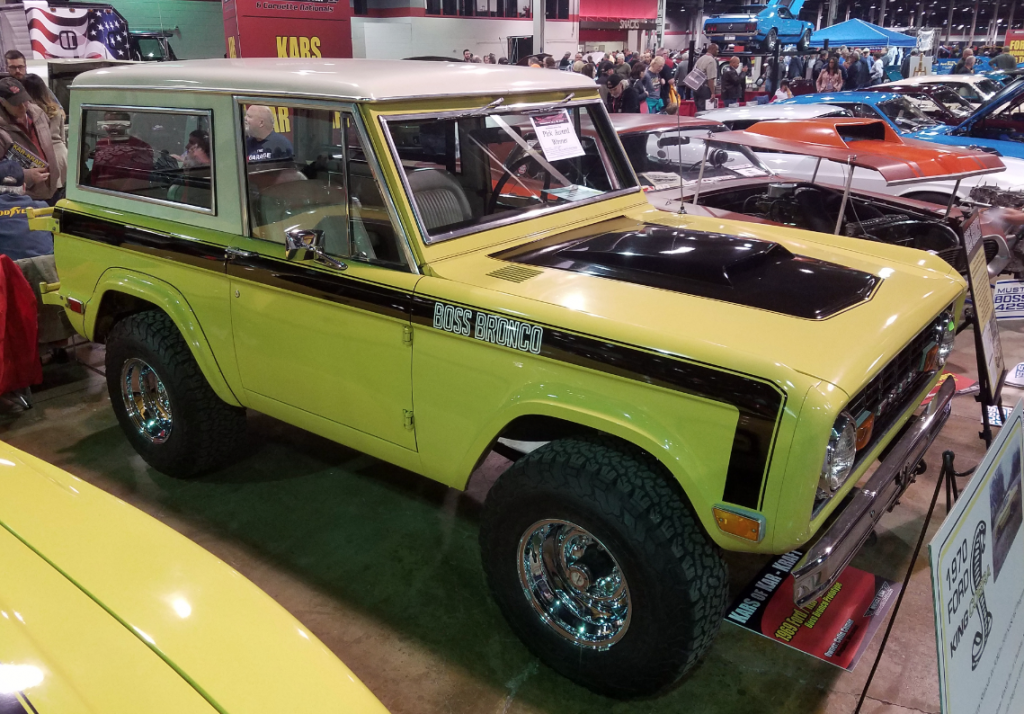 This 1969 Ford "Boss Bronco" is a prototype that was built by Bill Stroppe and engineers from Kar-Kraft (the Dearborn firm that helped develop the Ford GT40 LeMans car and was contracted to modify 1969 and '70 Mustangs into Boss 429s). Too bad the concept didn't make it to production.
1967 Oldsmobile Cutlass Supreme 4-4-2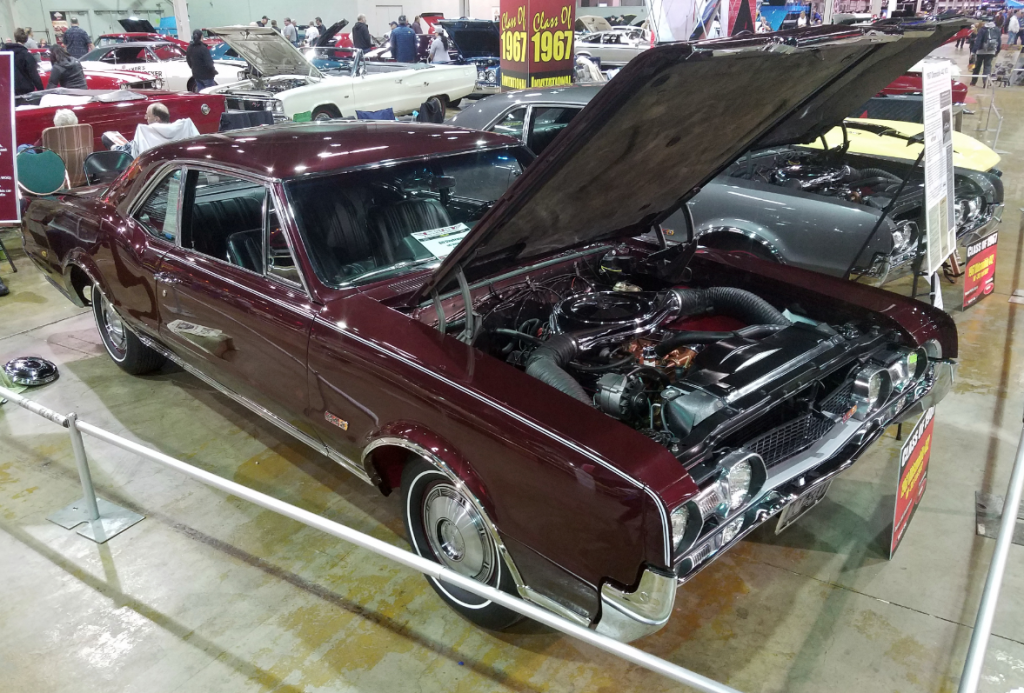 Lots of '60s muscle machines get "upgraded" with redline tires and Magnum 500 wheels when they're restored, but many of these cars were originally delivered with whitewalls and wheelcovers. This 1967 Oldsmobile Cutlass Supreme 4-4-2 is an especially rare W-30 post-coupe model.
1973 Dodge Polara Custom station wagon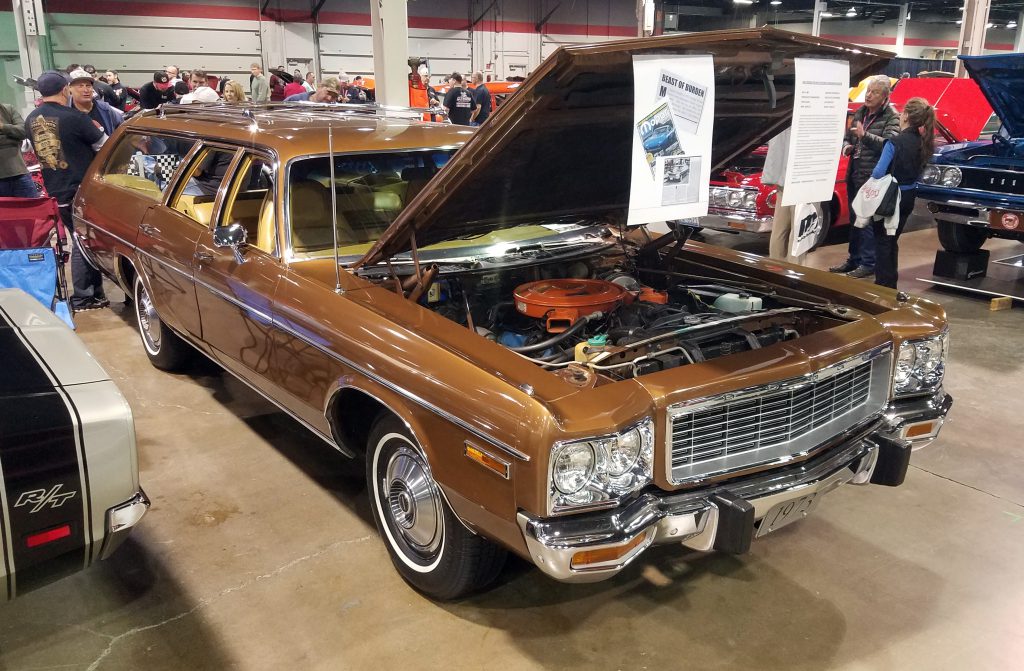 Not many muscle-car-era station wagons seem to have survived. This 1973 Dodge Polara Custom wagon is in amazing all-original condition; it was purchased off of ebay in late 2013 with less than 18,000 original miles.
1969 Ford Drag Team Mustang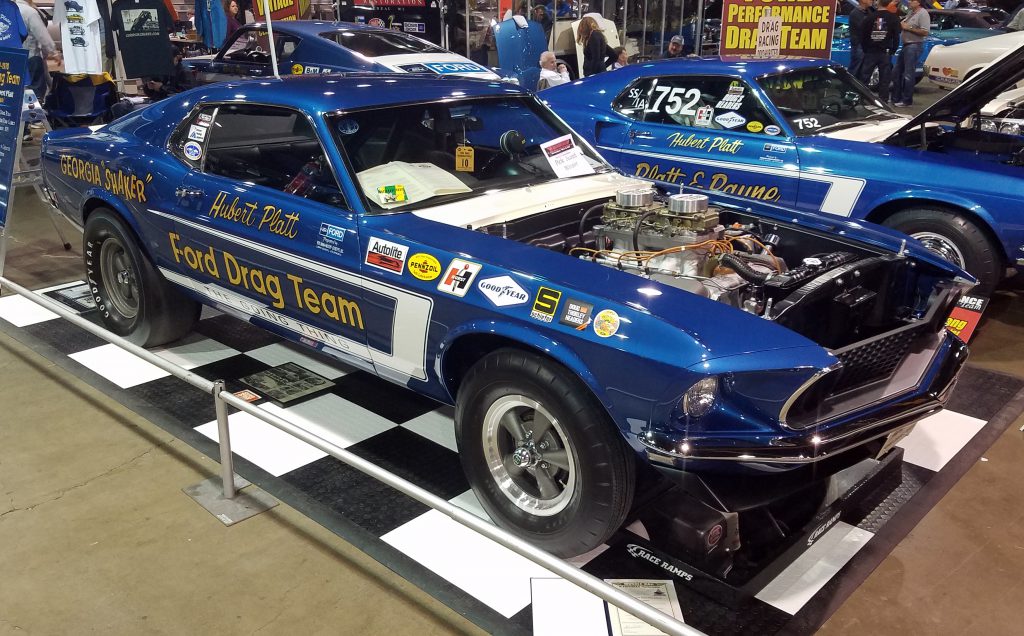 This 427 SOHC-powered "Georgia Shaker" 1969 Mustang was part of a large display of original 1969-1970 Ford Drag Team cars and memorabilia.
1972 AMC Matador police car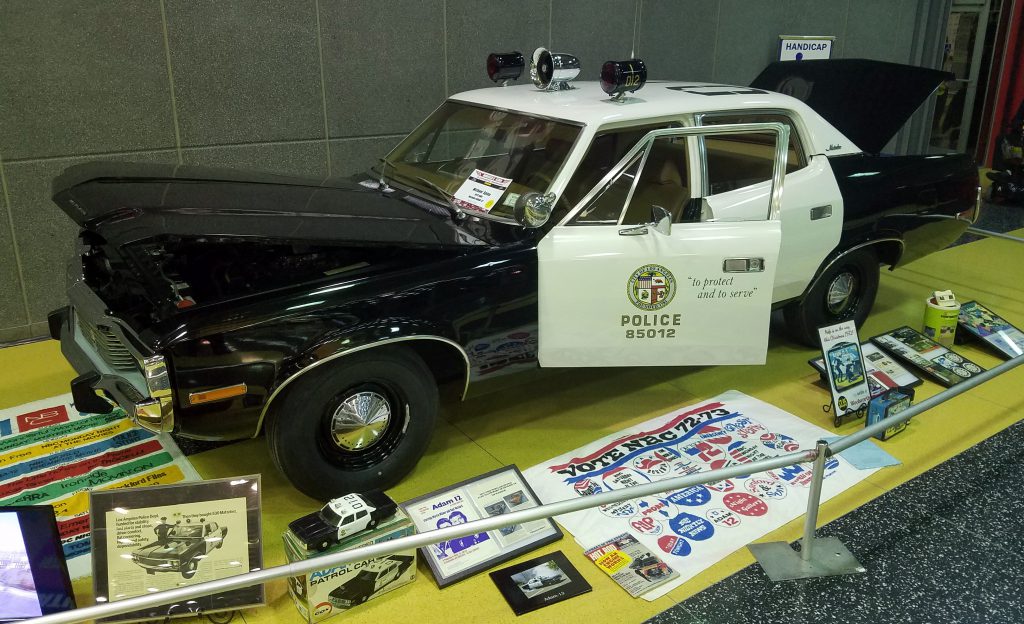 Here's the kind of car that muscle-car drivers had to watch out for back in the day. This 1972 AMC Matador was displayed with memorabilia from the NBC "Adam 12" TV show.
Fast and Curious: 7 Unusual Star Cars from the "Fast and Furious" Series