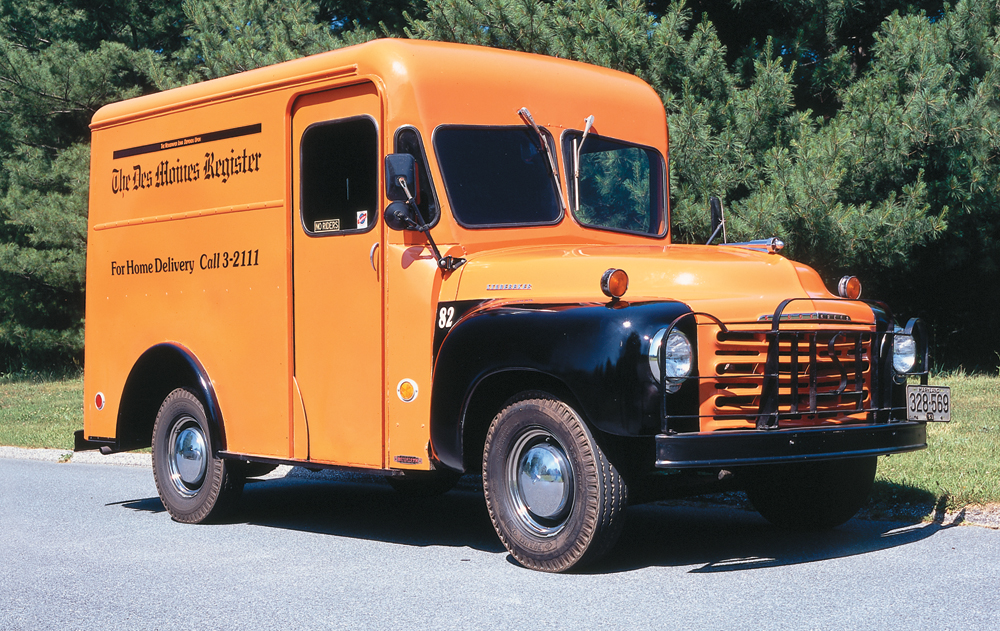 Note: The following story was excerpted from the April 2007 issue of Collectible Automobile magazine.
There's an old and very common expression for describing someone who finds himself mired in difficult circumstances. He's said to be "up a creek without a paddle." That almost literally describes the situation in which George Hamlin found himself when he first laid eyes on the vintage truck featured here.
The year was 1978. A fellow Studebaker enthusiast tipped him off to the existence of a distinctive old delivery van next to Bull Run, the Virginia creek of Civil War fame. Unfortunately, whenever the creek flooded, so did the truck—which is how Hamlin first saw it. As if that wasn't bad enough, the van was heavily vandalized and it was filled with junk deposited by the owner.
More from the pages of Collectible Automobile magazine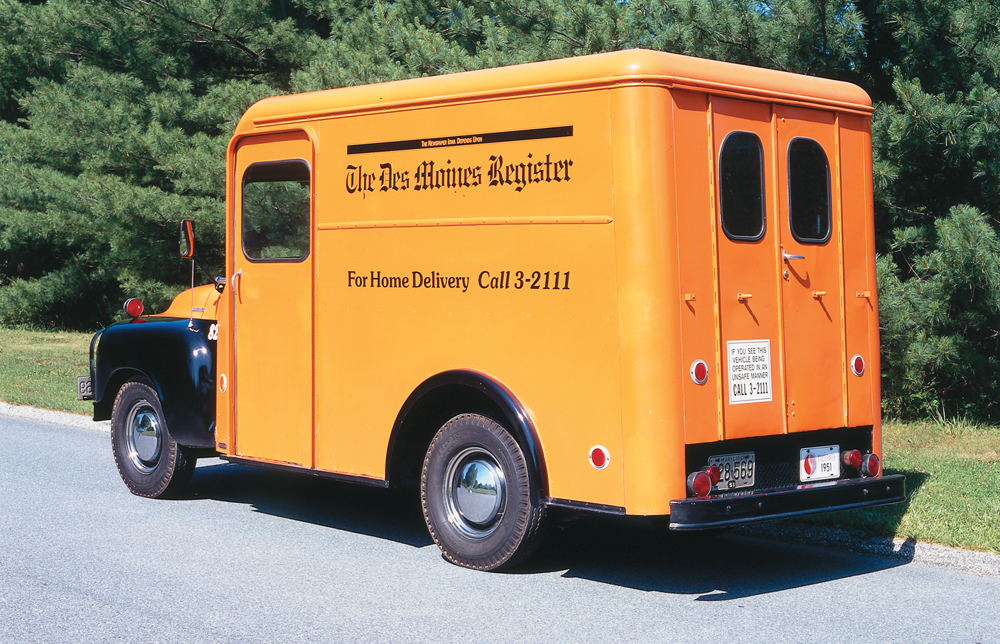 Still, it intrigued Hamlin. For one thing, the truck bore an S-7 Step-N-Serve delivery body fashioned by the Boyertown Auto Body Works of Boyertown, Pennsylvania. For another, its chassis was a fairly rare one among Studebakers, a 1951 2R6 1⁄2-tonner with the larger of two available six-cylinder engines. He decided to try to save it.
Before continuing the tale of George Hamlin's delivery van rescue mission, a few words about Studebaker trucks of the period are in order. The 2R made its debut in May 1948 as a 1949 model. Light-duty series included the 1⁄2-ton 2R5, 3⁄4-ton 2R10, and one-ton 2R15, all available in pickup, stake, and chassis versions. They featured fresh, contemporary styling that was primarily the work of Bob Bourke. Details like hubcaps, headlamp trim rings, and the hood ornament were borrowed from Studebaker cars.
Photo Feature: 1933 Twin Coach Bakery Truck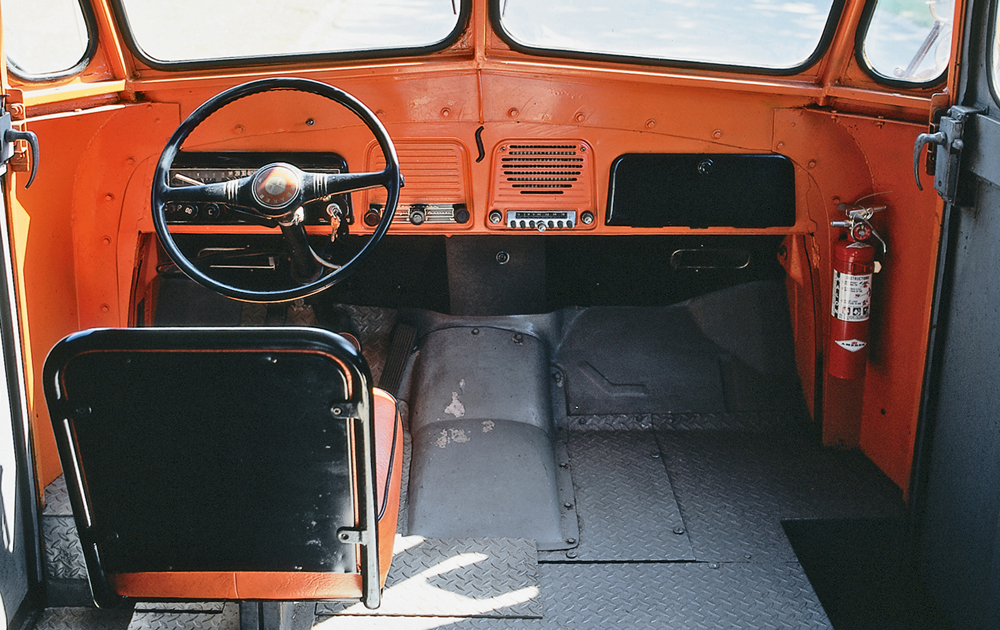 So were engines, which at first were confined to the 80-bhp (later 85) 170-cid Champion six. However, in April 1950, Studebaker made the 245-cid Commander six available. Breathing through a single-throat Carter carburetor, the L-head engine generated 102 bhp, but more importantly for truck buyers, it developed 205 pound-feet of torque—quite a bit more than the smaller six. Trucks ordered with the "Power-Plus" engine were, in ascending order of weight class, designated 2R6, 2R11, and 2R14.
The 1⁄2-tonners were the most popular Studebaker trucks. For example, in calendar year 1951, when all Studebaker truck production came to 51,814 units, 1⁄2-tons accounted for 23,828, of which 3450 were 2R6s. Chassis features included a 112-inch wheelbase, hypoid semifloating rear axle, and beam front axle. Lever shock absorbers were used at all four corners at first, but late in 1950, tube shocks came into use in front.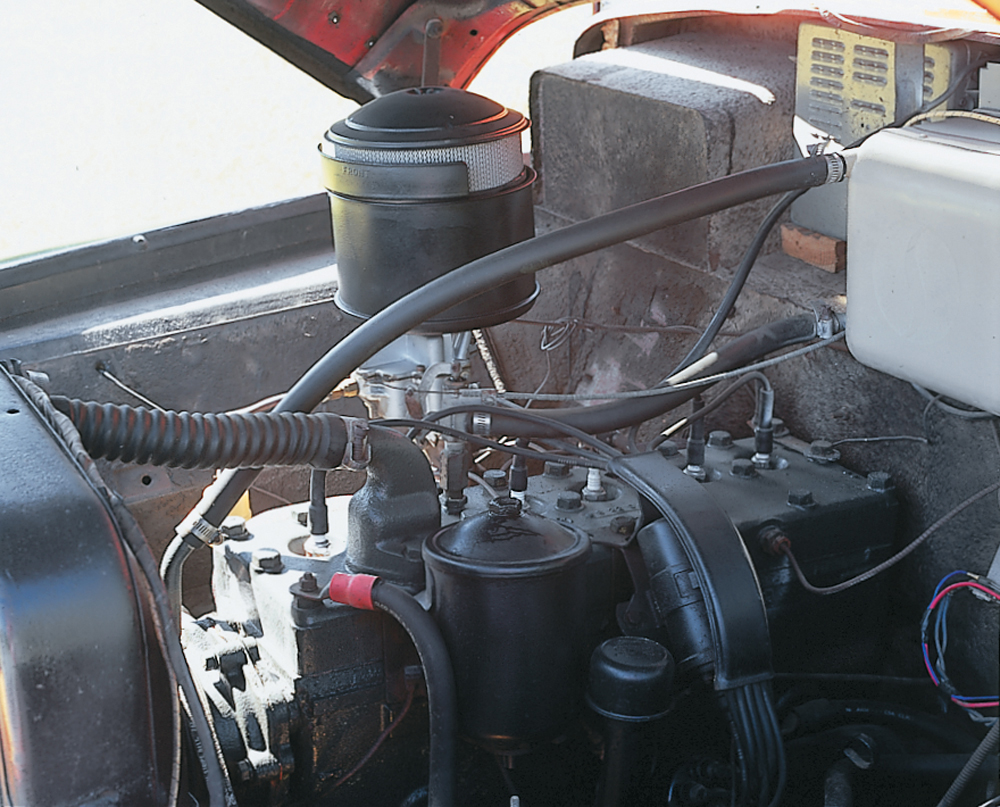 The Boyertown Step-N-Serve body, with cargo space nearly six feet high, adapted fairly easily to the Studebaker 2R chassis. Inside, a standard Studebaker truck instrument panel was integrated into the bulkhead. The interior came with seating only for the driver, but a passenger seat was an option from Boyertown Body. 
Let's now pick up the thread of our original story. Hamlin was able to track down the delivery van's owner; he was not only willing to sell but had a title to it as well. With the truck freed from its state of soggy limbo in March 1978, Hamlin began its restoration.
Despite the repeated inundations in Bull Run, the wood floor had somehow survived. The steel bodysides weren't so fortunate; after substantial rust was cut away, new patch panels were welded into place. The springs were rusted, and wheel bearings and brakes needed to be replaced. So did rubber parts and all the flat-pane glass. The engine needed an overhaul.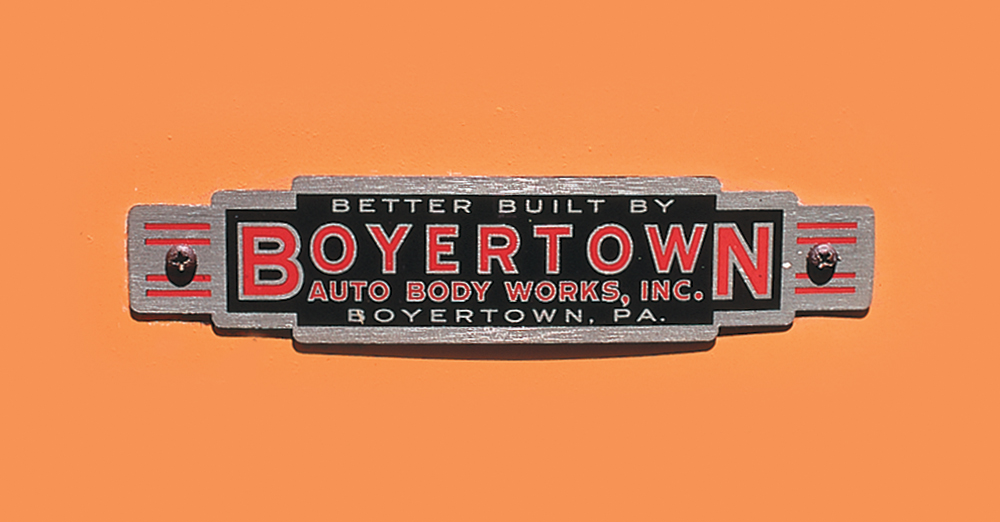 Now a Clarksville, Maryland, resident, Hamlin grew up in Iowa, where he delivered The Des Moines Register newspaper as a youth. The memory of that spurred him to have the refurbished van painted orange and black and lettered to look like a Register delivery truck. (When the truck began its working life in November 1951 delivering Tom's Roasted Peanuts around the Washington, D.C., area, it wore a silver-and-black paint scheme.)
When new, the van was outfitted with a grille guard, swivel seat, dual windshield wipers, heater and defroster, and large-capacity oil filter. For driving ease, Hamlin added an overdrive unit to the truck's three-speed transmission. Other embellishments include a radio, wheel trim rings, a smaller oil filter, parabolic external mirror, and fender-mounted class A truck turn signals. 
George Hamlin's Boyertown-bodied Studebaker 2R6 isn't stuck up a creek any longer. When photographed last year, it had more than 304,000 miles behind it—and still counting.