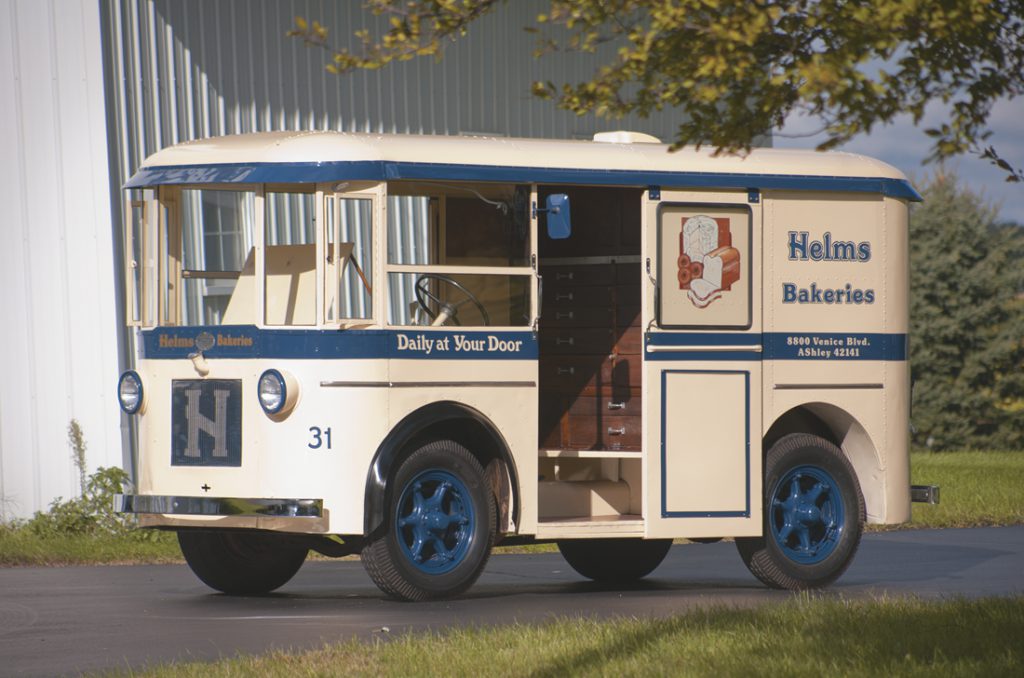 Note: The following story was excerpted from the August 2015 issue of Collectible Automobile magazine.
Long before gourmet food trucks began peddling high-end lunches and pricey cupcakes on city streets, Helms Bakery trucks were a common sight in Southern California. Starting in 1931, Helms delivered bread, doughnuts, pies, cookies, pastries, and other baked goods to people's homes. Its products were not sold in stores. Indeed, the company's slogan was "Daily at your door." Customers could place a Helms placard in their window as a signal for the "Helmsman" to stop—or just flag down a truck as it passed by. Based in Culver City, the Helms Bakery fleet ranged as far north as Fresno and as far south as San Diego. It delivered its last loaf in 1969.
More cool stuff from the pages of Collectible Automobile Magazine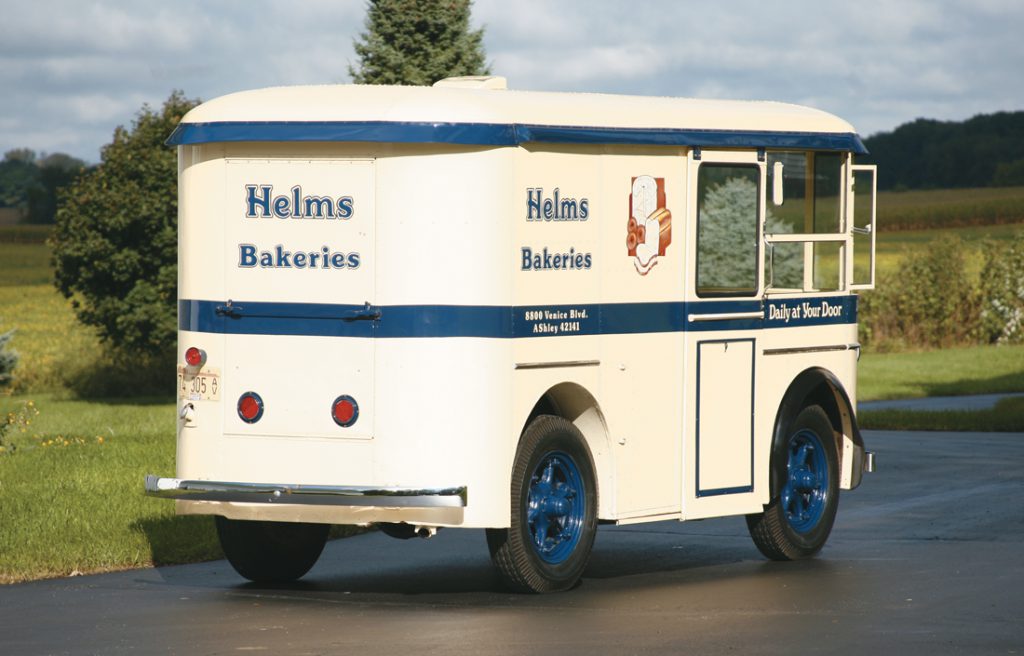 For many years, Helms was a major customer for Twin Coach delivery trucks. The Twin Coach lineage is about as complicated as the plot of TV's Lost. Its roots run back to Fageol, a California-based truck and bus builder with another plant in Ohio. Brothers William and Frank Fageol left the company in 1927 to form Twin Coach and build a bus powered by dual engines in Kent, Ohio. (The truck business they left behind would later become Peterbilt.)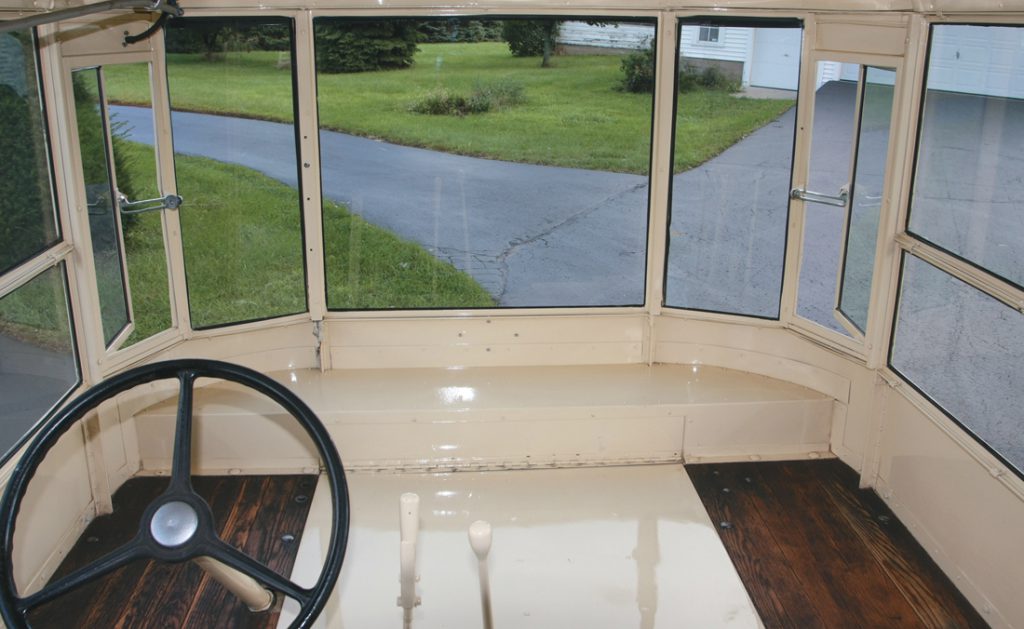 In 1929, Twin Coach introduced a trolleylike delivery truck that, in spite of its name, was powered by a single engine. Electric and gasoline powerplants were available, and buyers had a choice of front- or rear-wheel drive. Twin Coach spun off its delivery-truck business to Divco, famous for milk trucks, in 1936; it renamed the vehicle the Divco Twin and built it through 1948.
Photo Feature: 1955 Chevrolet Sedan Delivery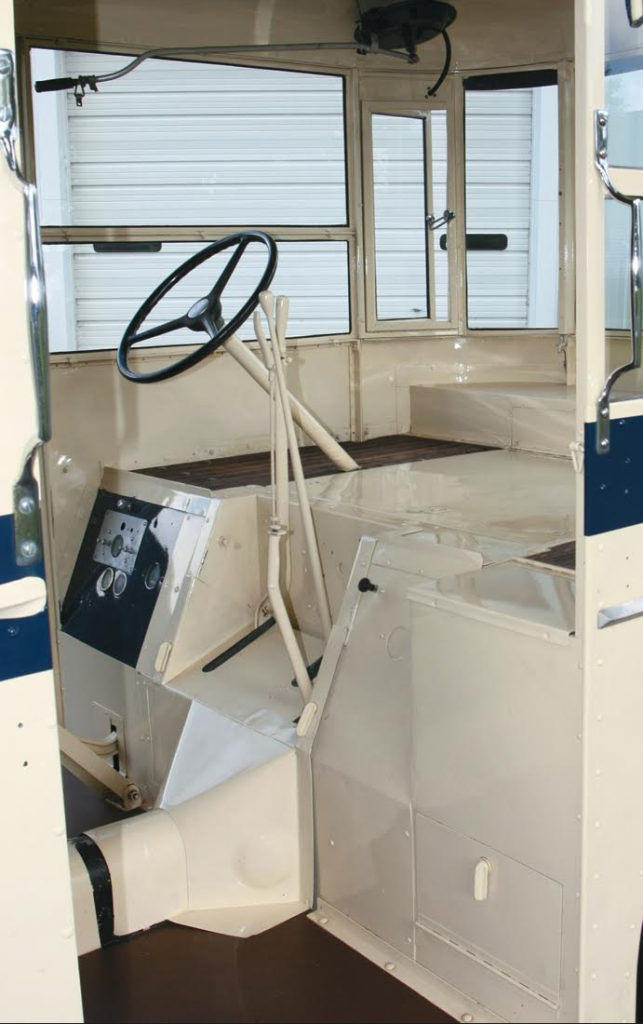 Our featured 1933 Twin Coach delivery truck is powered by a four-cylinder engine made by Hercules, once a major manufacturer of truck, bus, tractor, and industrial engines. Based in Canton, Ohio, it built engines from 1915 until 1999. (A successor company makes and sells replacement parts and remanufactured engines.) The Twin Coach was mounted on a compact 95-inch wheelbase, yet still had a large cargo area. Helms installed a row of wooden cabinets to hold baked goods. The driver was perched on a bicycle seat above only two pedals. The left pedal was a combination clutch and brake. Pressing halfway down disengaged the clutch, while pressing further applied the hydraulic brakes. The engine was inside the cab and concealed by a metal cover. A handbrake and shifter for the four-speed transmission sprouted from the front of the cover.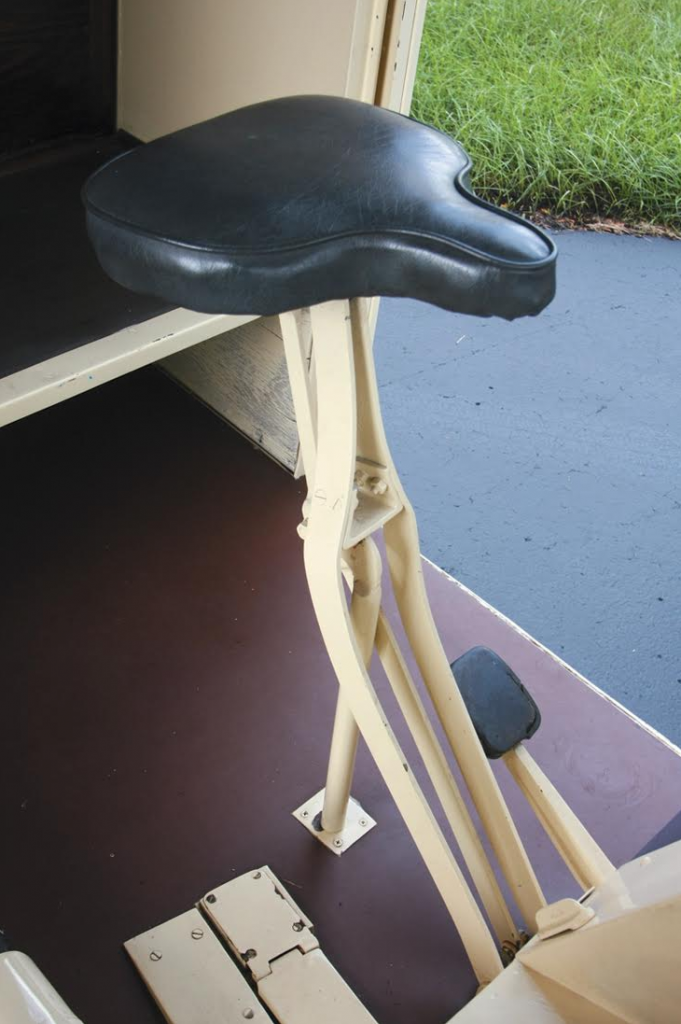 This Helms Twin Coach was a long way from California when Charles "Red" Singleton of Elgin, Illinois, purchased it in nearby Elburn in 1986. The truck wasn't in too bad of shape, but had been vandalized and lacked windows. The wood cabinets had turned grey. The engine was seized, but removing the spark plugs and pouring fuel oil in the cylinders freed it. In fact, the motor did not require a rebuild.
Bulldog Madness! 10 Classic Mack Truck Ads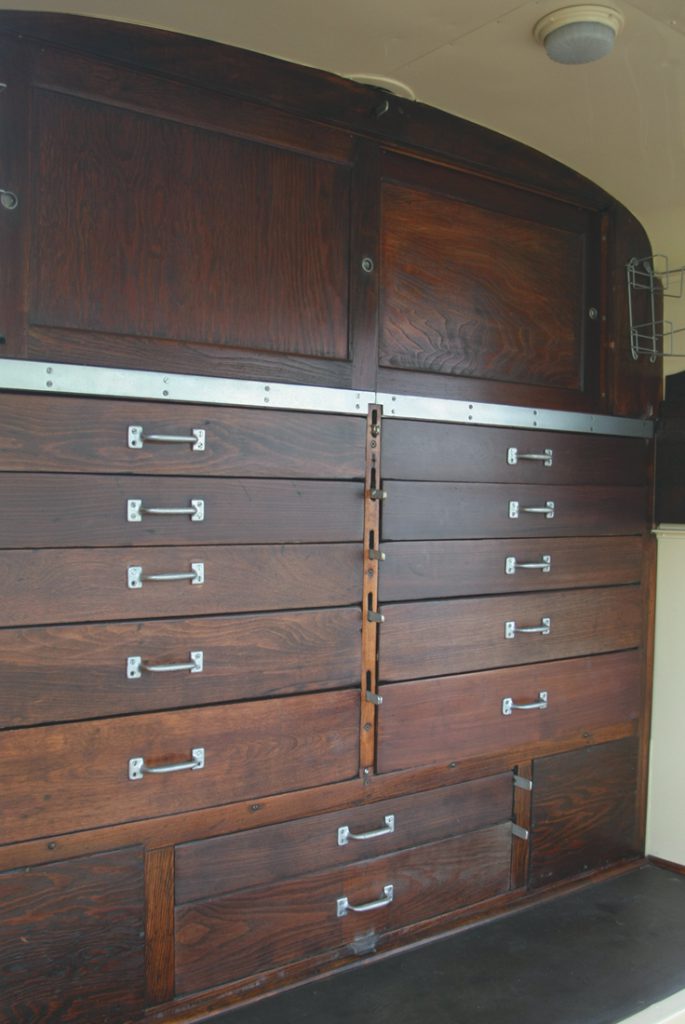 It took Singleton two years to get the truck up and running for parades and shows. He now has a whole drawer of trophies won by the Twin Coach. 
A unique feature of Helms trucks was a whistle activated by an air bag between two pie pans. Pulling twice on a ceiling-mounted handle let out a "toot-toot" to alert people that the Helms truck was in the neighborhood. Today, children at car shows are delighted to blow the Helms whistle.