I've long argued that the menu planners at Taco Bell are among the most resourceful product engineers in the fast-food world. Using just a handful of ingredients, the wizards at "the Bell" have brought us tacos, burritos, tostadas, chalupas, gorditas, Enchiritos, Crispas, Bell Beefers, Cheesaritos, Crunchwraps, Quesaritos, and, with the help of Frito Lay, the awe-inspiring Cool Ranch Doritos Locos Taco.
But before we give Taco Bell too much credit for doing so much with so little, I submit that Chrysler also deserves some recognition for stretching a limited pool of resources into a full menu of products—such that it was—in the 1980s and early 1990s.
Consider the 1990 Chrysler lineup. The 1990 model year proved to be a watershed moment for the Pentastar brand, as its last rear-drive sedan—the Fifth Avenue—had been discontinued after 1989. Suddenly, a marque that built its reputation selling large, luxurious sedans and coupes was without a proper platform on which to build such a vehicle.
With the rear-drive M-Body platform retired, the Chrysler brand was reduced to selling only vehicles based on the aging K-Car architecture—some of which were powered by Mitsubishi-sourced V6 engines. Chrysler was down to, metaphorically, some cheese, ground beef, and a few taco shells, and little else.
Given the dearth of ingredients that Chrysler had to work with, company product planners put out an impressive spread of models, even if those models didn't actually vary much mechanically or design-wise.
Presented here is Chrysler's "full-size" lineup for 1990. You tell us how well the company covered the segment spread, and to what degree the more expensive models below felt like big-car impostors.
As always, if you remember spending time with one of these plush Pentastars, please tell us about it. The place to leave comments is down below.
Goodbye Gran Fifthlomat: The Chrysler M-Body Cars of 1989
1990 Chrysler New Yorker Salon
Base Price: $16,915
Base Engine: 147-horsepower 3.3-liter V6
Wheelbase (inches): 104.3
Overall Length (inches): 193.6
Anti-Lock Brakes: $954
Note: The standard Salon was pretty sparsely equipped. Air conditioning, power windows and door locks, tilt steering, cruise control, and a few other options were packaged together in the $1560 Popular Equipment Package.
The 12 Most-Expensive American Cars of 1990
1990 Chrysler New Yorker Landau
Base Price: $19,315
Base Engine: 147-horsepower 3.3-liter V6
Wheelbase (inches): 104.3
Overall Length (inches): 193.6
Anti-Lock Brakes: $954
Included equipment not standard on the New Yorker Salon: Air conditioning, power windows and mirrors, cornering lamps, load-leveling suspension, vinyl roof
Review Flashback! 1990 Chrysler TC by Maserati
1990 Chrysler New Yorker Fifth Avenue
Base Price: $21,845
Base Engine: 147-horsepower 3.3-liter V6
Wheelbase (inches): 109.3
Overall Length (inches): 198.6
Anti-Lock Brakes: $954
Included equipment not standard on the New Yorker Salon: Automatic air conditioning
Review Flashback! 1989 Chrysler Fifth Avenue
1990 Chrysler Imperial
Base Price: $25,545
Base Engine: 147-horsepower 3.3-liter V6
Wheelbase (inches): 109.3
Overall Length (inches): 203.0
Anti-Lock Brakes: Standard
Included equipment not standard on the New Yorker Salon: Anti-lock brakes, leather seating surfaces, cassette audio system, power front seats with memory
Around 20 Grand: The American Near-Luxury Sedans of 1990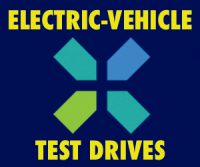 Auto Shows
Steve & Johnnie's Road Tests