By 1984, the term "yuppie" was officially part of the American vernacular. Almost always applied in the pejorative, anyone dubbed a yuppie was expected to be self centered and profit motivated. Riding a wave of Wall Street growth, many of these young business successes were wont to flaunt their gains, often by dressing well, and driving well.
The car of choice for many of the brokers and day traders of that period was the BMW 3-Series. An anti-traditional wealth statement, the 3-Series was smaller, more efficient, and (perhaps important symbolically) nimbler and quicker than old-money vehicles along the lines of a Cadillac, Lincoln, or even a Mercedes-Benz.
But while a new generation of Euro-car enthusiasts was embracing BMW, a quieter, less brash, and possibly more cerebral group of motoring fans was turning to Saab.
Enjoying an equally impressive period of sales growth, Saab was proving to be the car of choice for folks who preferred value to status.
Indeed, not only was the 1984 Saab 900 larger than the 1984 3-Series, it was also more powerful and far less expensive in comparable base trim. The '84 Saab 900 listed for $11,386 and came standard with 110-horsepower 2.0-liter mill. Meanwhile, the BMW 318i started at $16,790, claiming just 101 horsepower from its 1.8-liter engine.
For 1984, the 900 was updated with a new grille, revised bumpers, and a cool air-conditioner cutout clutch that disengaged the compressor during full-throttle applications for better acceleration.
Check out all of our Review Flashback! posts

Review Flashback! 1982 Honda Accord

Review Flashback! 1983 Porsche 911

Written by: Tom Appel
on March 25, 2015.
on August 31, 2017.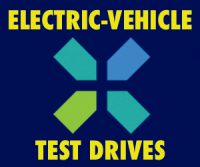 Auto Shows
Steve & Johnnie's Road Tests