I would argue that it was the '82 Accord that changed the way Americans thought about Japanese cars. By this time many car shoppers had heard good things about Honda, but the cars were still a little too small, a little too modestly powered, and a little too, well, Japanese-looking. That all changed for 1982. All new that year, Accord grew up before shoppers' eyes. The car now stood taller, boasted substantial-looking creased lines, and offered a decent increase in horsepower and torque. Also worth noting, 1982 was the first year for U.S. Accord production.
If you spent time with one of these benchmark import sedans, please tell us about it. The place to leave comments is at the bottom of the page.
Other Consumer Guide Review Flashback! posts:
1977 Chevrolet Impala and Caprice
1985 Lincoln Mark VII Turbodiesel
1991 Chevrolet Caprice Classic
1982 Honda Accord Review
Torque-Steering Trio: Remembering GM's "Small Block" Front-Drivers
1982 Honda Accord Review
CVCC Madness! A Gallery Of Classic Honda Ads
2011-2013 Acura TSX Sport Wagon: The Cool, Hip, Euro-Chic Compact Wagon No One Bought
Where Have All the Colors Gone? A Car Dealer Explains…
What is Dynamic Fuel Management?
Nicotine Madness! A Gallery of Cars in Cigarette Ads
Live-Action Awesome! Cool Kids Show Cars
Consumer Guide Car Stuff Podcast, Episode 5: 2020 Consumer Guide Best Buys
Consumer Guide Car Stuff Podcast, Episode 57; 2021 Consumer Guide Best Buys
Of "Rice Burners" and "Jap Crap": An Open Letter to Idiots
1982 Honda Accord Review
Written by: Tom Appel
on February 24, 2014.
on March 15, 2021.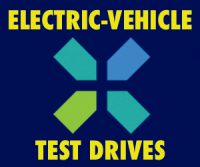 Auto Shows
Steve & Johnnie's Road Tests