Question: How much would the new Mercedes-Benz CLA250 cost had Toyota never launched the Lexus brand?
Answer: About $65,000.
As crazy as that sounds, that seemingly ridiculous price rather accurately represents the insane price disparity between Mercedes-Benz vehicles and other cars in the years leading up to the arrival of Lexus.
Before Toyota's luxury brand landed for 1990, Mercedes was a carmaker with no direct competition. With a well-earned reputation for building some of the planet's finest cars, and no natural predators, the Benz Boys were free to charge exorbitant prices for their products, and they did just that.
Then came Lexus, specifically the 1990 Lexus LS 400. A large luxury sedan boasting a world-class cabin and packing a twin-cam V8 engine, the LS was aimed directly at Mercedes' flagship, the vaunted S-Class.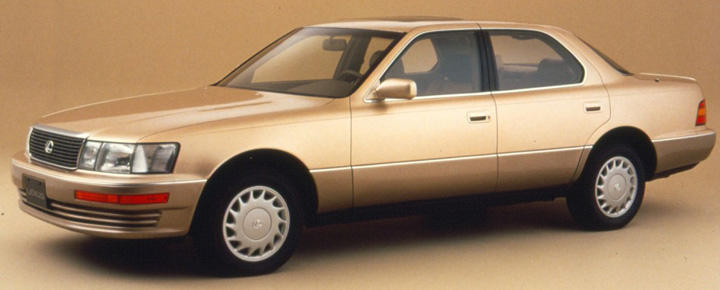 By all accounts, the LS was a worthy rival, offering similar passenger space, a sophisticated balance of ride and handling, and arguably similar build quality. There was really only one measure by which the big Lexus came up short compared to the Mercedes, and that was price–short, by about $40,000.
At $35,350, the Lexus LS 400 could be had for less than half the price of a same-year Mercedes-Benz 560 SEL.
Pickups on Steroids: 1990 Silverado versus 2015 Colorado
Starting at $53,200 for a short-wheelbase 6-cylinder 300 SE, the S-Class lineup suddenly looked shockingly overpriced. Competing more directly with the Lexus LS was the top-line 560 SEL, which started at a breathtaking $74,050.
Not surprisingly, Mercedes prices began to temper in the aftermath of Lexus coming on the scene. And it wasn't just Lexus. Acura and Infiniti were newly on the prowl, all while Cadillac and Lincoln began taking Euro-intending luxury seekers more seriously.
But, you ask, how much have Mercedes prices moderated since Lexus came on line? To answer that question, let's compare two of the maker's entry-level models, one from 1985, and one available right now.
Office Faux Pas: Making Fun of the Boss's Audi
The 190E sedan was the least-expensive Benz model back in the day, listing for $30,680 with automatic transmission and a couple of options required to make this comparison work (see chart below). The CLA250, Mercedes' current least-expensive model starts a little higher than the 190E did, coming in at $33,005.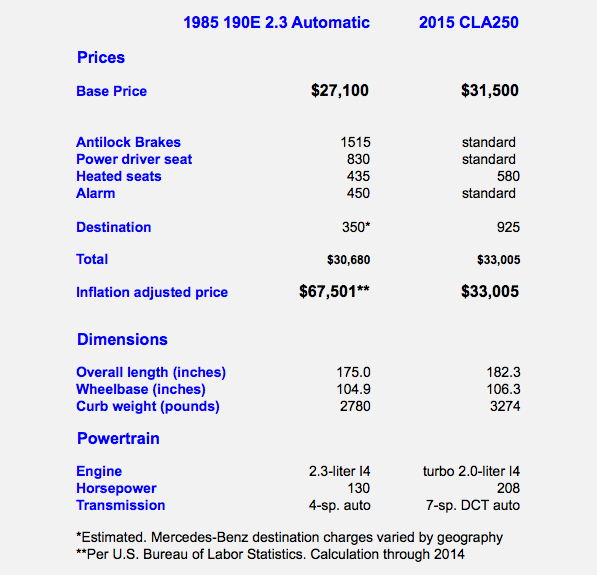 That apparent price parity falls apart when we adjust the 190E's price for inflation. According to the US. Bureau of Labor Statistics, $30,680 in 1985 dollars comes to $67,501 once adjusted—more than twice the price of the CLA. TWICE.
Likewise, at $95,325, the least-expensive 2015 S-Class comes in substantially below the $134,126 inflation-adjusted price of the 1990 560 SEL mentioned earlier.
So, thank Lexus for bringing sanity to luxury-car prices. Because of Japanese competition, Mercedes-Benz prices now start at about the cost of an average new car ($31,250 as this is posted), not twice that sum.
Of Rice Burners and Jap Crap: An Open Letter to Idiots