You have to respect Honda Motor Company's minimalistic nature. Honda and Acura vehicles are packaged in such a manner that they are not offered with stand-alone options. The Honda model lineup is among the smallest of any major automaker, and the company even keeps available trim levels to a tidy minimum.
Given this less-is-more philosophy, it should come as no surprise that when Honda set out to develop a serious sports car, its engineers didn't make horsepower a top priority. Instead, they targeted mass—as in curb weight.
By 1991 standards, the Acura NSX (Honda NSX outside of the U.S. and Canada) was a metallurgical work of art. The NSX lays claim to being the world's first mass-produced car to feature an all-aluminum body. As a result, it enjoyed one of the best power-to-weight ratios among its primary competitors, despite being powered by a relatively small V6 engine (3.0 liters at first, with an upgrade to a 3.2-liter engine for 1997).
The NSX was revealed at the 1989 Chicago Auto Show and went on sale in 1990 as a 1991 model. About 8400 NSXs were sold in the U.S. during the car's run, which ended after the 2005 model year. After a long, on-again/off-again development process, an all-new NSX, powered by a turbocharged and hybrid-assisted V6 powertrain, was introduced for 2016. At 3800 pounds, the new NSX doesn't enjoy the same weight advantage over its rivals that the original car did.
First-generation NSXs are sought after today. They typically sell for about what they listed for when new, with most cars commanding $60,000-$80,000 depending on condition and equipment. Automatic-transmission examples sell for significantly less than manual-equipped cars.
Presented here is Consumer Guide's original review of the 2005 NSX. If you were fortunate enough to have spent time with one of these bantam-weight sportsters, please tell us about it. The place to leave comments is down below.
2005 Acura NSX
Overview
The midengine sports car from Honda's premium division is unchanged for 2005. The 2005 Acura NSX comes with a lift-off "targa" roof panel, a 290-hp 3.2-liter V6, and a 6-speed manual transmission. A 4-speed automatic transmission with manual-shift feature is available by special order and teams with a 252-hp 3.0-liter V6. Standard are ABS, traction control, and 17-inch wheels, plus leather upholstery, keyless entry system, and trunk-mounted CD changer. Side airbags are unavailable.
Acceleration
A smooth rush with either powerteam, though the manual/3.2-liter packs a bigger wallop. Manual transmission shifts with easy precision; automatic can jolt in hard-throttle downshifts.
Fuel Economy
Excellent for a high-performance sports car. Test manual-transmission model averaged 22 mpg. Premium-grade fuel mandatory.
Ride Quality
Firm chassis and low-profile tires exact a choppy ride except on very smooth roads. Still, not punishing like a Dodge Viper.
Handling
As racy as the looks suggest. Steering effort a bit high, especially in tight turns, but virtually flat cornering, fine grip and stability, plus powerful braking.
Quietness
The engine's right behind you, so that's what you hear most, though it's not unduly wearing. Prominent tire noise on coarse pavement.
Controls
Mostly logical and convenient, as in other Acuras.
Review Flashback! 2006 Ford GT
Comfort
Snug but not cramped, though head room tight for 6-footers. Racy-looking seats hug well during fast cornering. Visibility great despite low-slung positioning, but entry/exit is the usual sports-car limbo dance.
Cargo Room
Never a strong point with midengine designs, but space here only passable even for a 2-seater. Lightweight roof panel is easily managed, stows conveniently atop the engine cover beneath the lift-up rear window.
Touring the Place Where NSXs Are Born: Honda's Performance Manufacturing Center
Value
This sophisticated, well-built high-performer provides plenty of thrills, yet is a fairly practical day-to-day car. But it is also pricey, and its aluminum-intensive construction means expensive repairs for even minor damage.
News
Honda says it will end NSX production by the close of 2005, but will introduce a replacement in 2008 or '09. Company officials aren't talking about the new sports car–probably because it's still in the very early design phases. However, Honda confirms a V-10 engine and a design "just as groundbreaking" as the NSX was on its mid-1990 debut. Over its 15-year career, the NSX has racked up more than 18,000 worldwide sales, with the U.S. accounting for slightly more than a third.
Review Flashback! 2002 Chrysler Prowler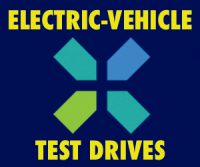 Auto Shows
Steve & Johnnie's Road Tests