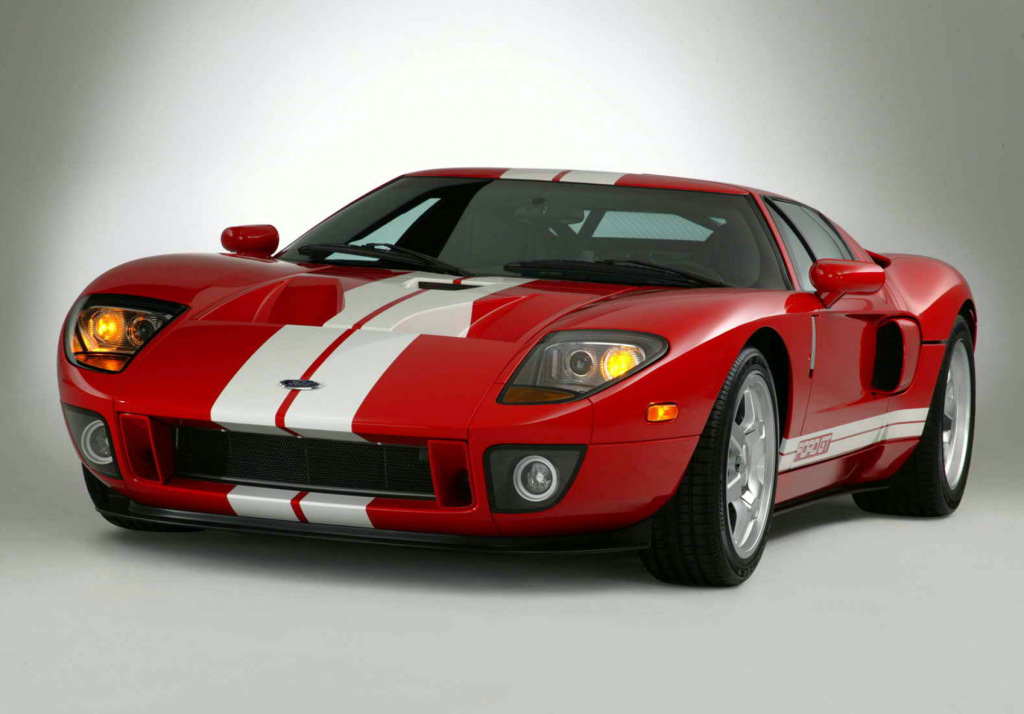 If you were looking for a solid investment back in 2006, you should have bought Ford. Not Ford stock, mind you, which is worth about the same $8.50 today as it was 13 years ago, but the Ford GT.
Ford's stunning supercar listed for just over $140,000 in 2006, and the going rate for an average one these days is in the neighborhood of twice that sum. Asking prices on the day this article posted ranged from around $250,000 for higher-mileage examples, and as much as $400,000 for cars that are essentially as new.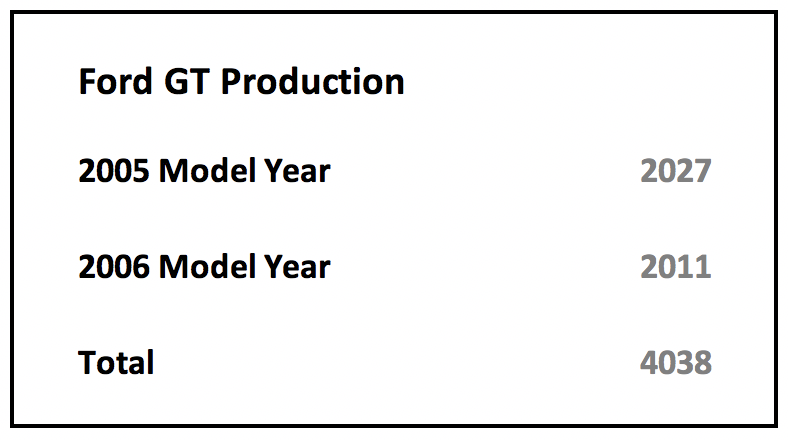 Those are impressive numbers for a vehicle that is not especially rare–more than 4000 GTs were built during the mid-engine exotic car's 2005-2006 run. Of those, roughly 800 were exported outside the United States.
Ford reintroduced the GT for 2017 model year, and didn't repeat its pricing mistake. The new GT lists for a stout $478,750, leaving considerably less room for after-sale appreciation. Currently, Ford is planning a four-year run for the GT, with production ending after the 2020 model year.
The new GT is a different animal than the 2005-2006 car, sporting a turbocharged V6 in place of a supercharged V8, and a 7-speed dual-clutch automatic transmission in place of a 6-speed manual. The new car is also about 100 pounds lighter.
Presented below is Consumer Guide's original review of the 2006 Ford GT. If you've had the good fortune to spend time with a GT, or have just seen one up close, please tell us about it. The place to leave comments is down below.
2006 Ford GT
Overview
The current GT is a modern revival of a classic name and shape from Ford's past. Styling and powertrain layout are based on the GT40s of the '60s. The modern GT is a mid-engine, 2-seat sports car that sports a mid-mounted supercharged 5.4-liter with dual overhead camshafts and 32 valves. This all-aluminum V8 makes 550 horsepower. Power is delivered to the rear wheels through a 6-speed manual transmission and limited-slip axle. No automatic transmission is available. Like many high-end sports cars, the body is constructed mainly of aluminum and carbon-fiber. Antilock disc brakes are standard and come with electronic brake force distribution to help in panic braking situations. For '06 Ford's supercar gets a no-extra-cost 40th anniversary special edition to commemorate the company's 1-2-3 finish at LeMans in 1966. The limited-edition 40th anniversary model comes only in Tungsten Grey. This color replaces Quick Silver on the GT40 color palette. This evaluation is based on closed-course preview drives.

Acceleration
Thrilling. Forward thrust comes on immediately and lets up only slightly after 120 mph. Ford claims 0-60 mph in under 4 sec, and we have no reason to doubt that claim. Accurate shifter has medium-length throws and clutch is surprisingly light.
Fuel Economy
No opportunity to measure. Ford recommends premium-grade fuel for GT.
Ride Quality
Not punishing on smooth test-track surface, though every bump and tar strip felt.
Handling
Steering direct, immediate, but heavy. At 120 mph GT feels composed, glued to road. Tenacious grip in corners, body lean nonexistent.
Quietness
Loud, but every sound a joy. Engine burbles coarsely at idle, explodes like a chainsaw on steroids at launch. Wind rush surprisingly well hushed, but road noise excessive.
Controls
Large gauges clearly marked, easy to read. Aerospace-themed toggle switches lend to interior's purposeful cockpit feel.
Review Flashback! 2002 Chrysler Prowler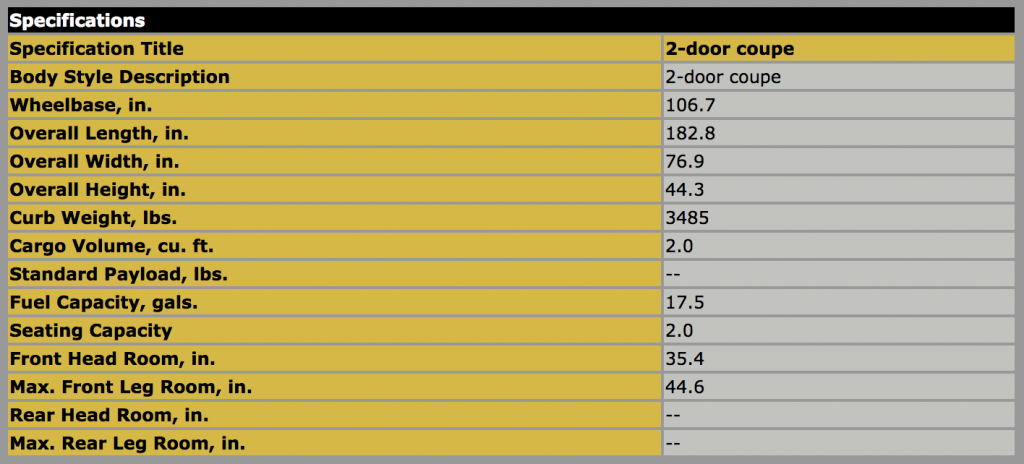 Comfort
Firm, well-bolstered seats provide excellent support for high speed cornering. Door cutouts extend into roof, creating large portals for easy ingress/egress. Visibility to the rear nearly nonexistent.
Cargo Room
Pack a lunch and nothing more. There is no storage space. No glove box, no door bins, nothing.
Photo Feature: 1970 Shelby GT-500 Fastback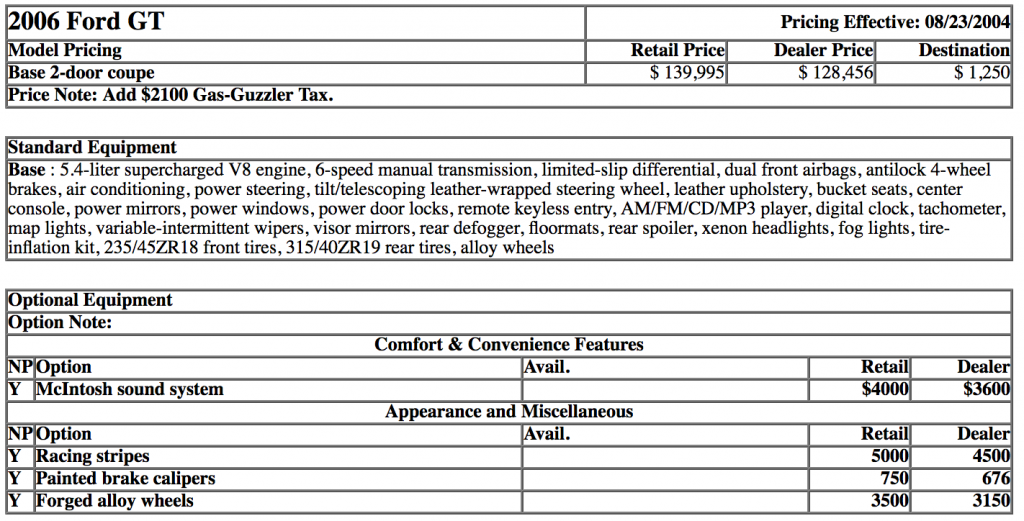 Value
Ford's retro GT is an emotional statement more than it is a car. That said, GT matches without excuses the performance of exotics from Ferrari and Lamborghini. A bargain compared to its elite competition, GT doesn't stack up as well to Chevrolet's new Corvette or the Dodge Viper in the value category. However, GT production is entirely accounted for, reducing the $140,000 sticker price to a starting point for collectors and speculators.
Note
No word on any changes to Ford's GT, however, we'd expect a power boost since the GT's supercharged V8 engine will be offered in the Ford Shelby GT500 later this year. If you are a ragtop lover, don't expect a convertible convertible version to be offered as the GT's roof is a major structural component. At the 2006 Detroit Auto Show, Ford executives hinted that GT would have a short production run and be replaced by a Cobra-badged model in the next few years.
Future Collectibles: 2017 Dodge Viper