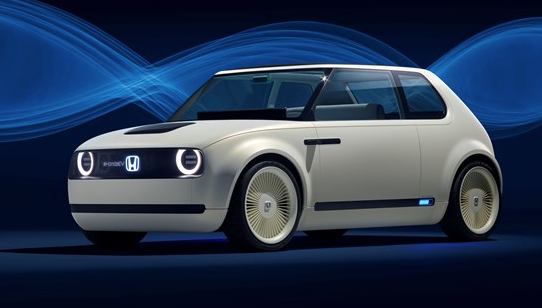 Presented here is an unedited press release issued by Honda this week.
Honda commits to electrified technology for every new model launched in Europe
Electrified technology will now feature in every new model launched by Honda in Europe
Production version of Honda Urban EV Concept confirmed for 2019
CR-V Hybrid Prototype – Honda's first electrified SUV in Europe – launches 2018
Honda Power Manager energy transfer system undergoing European trials in Western France
Motor Show debuts include Civic diesel, new-look Jazz and two advanced race cars
Honda has confirmed that electrified technology will now feature in every new car model launched in Europe. The announcement was made by Honda Motor Co. President and CEO, Takahiro Hachigo, during his conference speech at the 2017 Frankfurt Motor Show.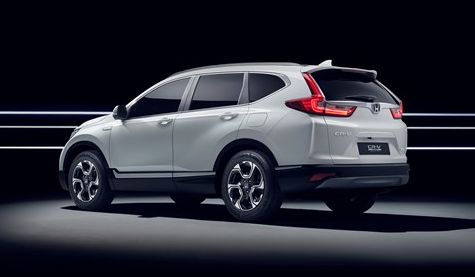 Hachigo-san made the commitment as he unveiled Honda's new electric vehicle, the Urban EV Concept. "This is not some vision of the distant future; a production version of this car will be here in Europe in 2019," he added, confirming that the concept is set to become a reality within two years.
Honda's Urban EV Concept is built on a completely new platform, and showcases advanced technology within a simple and sophisticated design. The Honda emblem on the concept is backlit in blue, which previews a new styling feature for the company's future EVs.
At a global level, Honda aims to have electrified technology in two thirds of its new car sales by 2030. In Europe, the target year is 2025, as interest is particularly strong. "Here in Europe, we see this move towards electrification gathering pace at an even higher rate than elsewhere," Hachigo-san commented, adding that Europe was therefore particularly appropriate for the global premiere of the "next step" in Honda's 'Electric Vision' strategy.
Philip Ross, Senior Vice President of Honda Motor Europe, followed Hachigo-san by introducing the new CR-V Hybrid Prototype. "On sale from 2018, this vehicle will be the first Honda hybrid SUV sold here in Europe," he said.
The CR-V Hybrid powertrain delivers real-world efficiency and effortless driveability. The i-MMD (Intelligent Multi-Mode Drive) two-motor system does not need a conventional transmission – instead, a more compact multi-mode unit with a single fixed-gear ratio delivers torque seamlessly to the wheels.
Mr Ross also announced the new Honda Power Manager Concept, a fully integrated energy transfer system that can distribute electricity to and from the main grid, as well as directing power flow from renewable sources and managing the interaction of an electric vehicle battery connected to the home.
"When appropriate, Power Manager can draw on energy from the EV battery to power the home, and minimise the demand from the main grid," said Mr Ross. "It even allows energy stored in the EV to be sold back to the grid to generate an income for the owner."
Honda is participating in a trial in western France, where Power Manager units will be installed in a pilot scheme, as part of the development of a regional 'smart grid' to be completed by 2020.
First Spin: 2017 Honda Clarity Fuel Cell