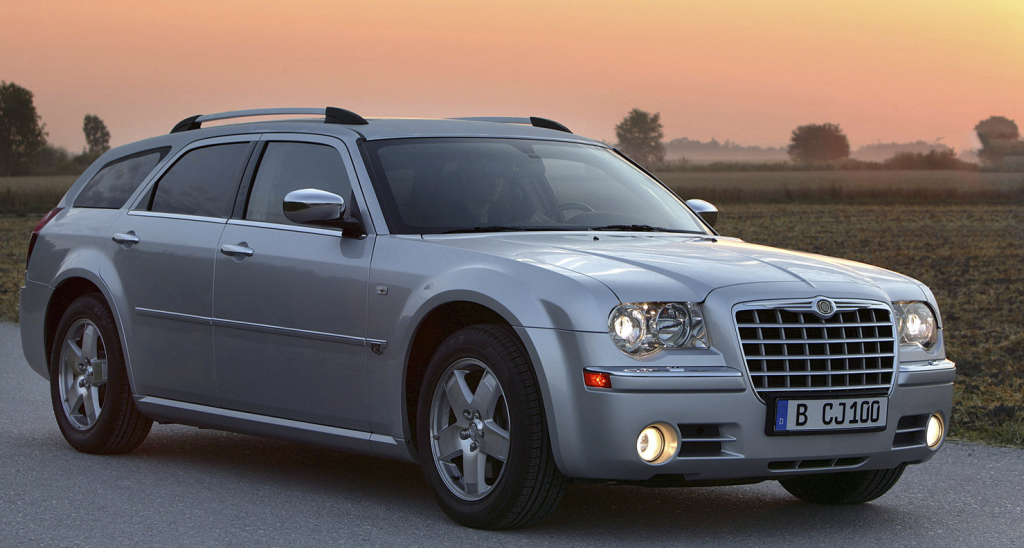 Fact: You can't sell a station wagon in the United States anymore. Fact: You can dress a station wagon up like an SUV and sell that, as evidenced by the popular Subaru Outback.
Not so long ago, you didn't need to dress a wagon up as anything else to make it palatable to the market. American shoppers once appreciated the value of all that extra space aft of the second row of seats, and bought wagons in volume.
Today it's the crossover that's attracting buyers with an eye on utility, while station-wagon models grow increasingly difficult to find in new-car lineups.
Although the general car-buying public may be turning their collective backs on the trusty wagon, we still love them, and continue to celebrate their utility and style. So, as a follow up to our post 5 Wagons You've Completely Forgotten, we'd like to call attention to five additional station wagons that have likely slipped your mind.
As always, if you've ever spent time with one of these rarely seen wagons, please tell us about it. The place for comments is below the last wagon.
2005-2010 Chrysler 300 C Touring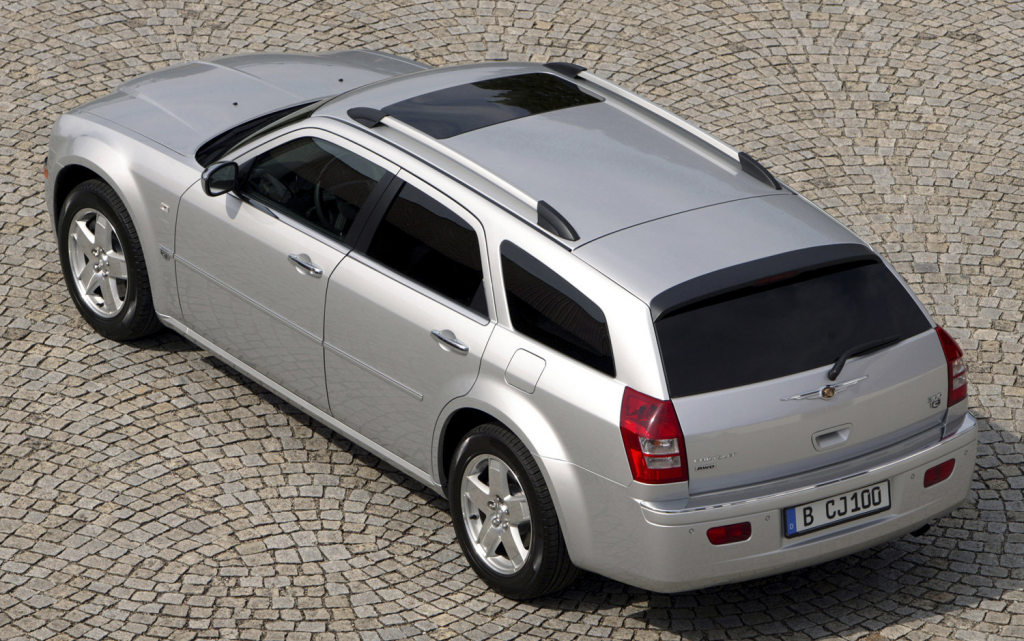 We admit it; this station wagon is a ringer. Most Americans have never laid eyes on a Chrysler 300 C Touring, though they've likely seen a vehicle very similar to it.
Most enthusiasts will notice immediately that the 300 C Touring looks suspiciously like the short-lived Dodge Magnum with a Chrysler 300 front end swapped onto it. Turns out, that's pretty much what it was.
Over the years Chrysler has sold a number of different models in Europe, most under the Chrysler badge. This is because the Dodge brand is only marketed in the Americas, and thus has little value in global markets.
So, with a little cosmetic switcheroo, the U.S.-market Dodge Magnum became the 300 C Touring, joining the 300 sedans already on sale in Europe for the 2005 model year.
Though manufactured in North America, all Euro-market 300s were modified by Austrian coachbuilder Magna Steyr. There, the big sedans and wagons were fitted with European-specific suspension upgrades and, in some cases, a Mercedes-Benz-sourced 3.0-liter V6 diesel engine. All non-diesel Euro-spec 300s were fitted with the 5.7-liter "Hemi" V8.
In Europe the 300 was sold through Lancia dealers; the sedans and wagons were also available on a limited basis in Japan and Australia. Export of the 300 ended after the 2010 model year.
Dodge Magnum equipment and specs
1999-2002 Daewoo Nubira Wagon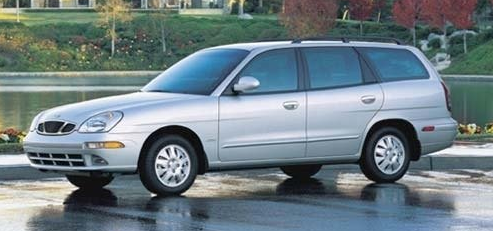 The question isn't really whether or not you remember the Nubira Wagon, but if you remember the Nubira at all.
In 1999, Korean carmaker Daewoo rolled into the United States guns blazing, pitching a three-car lineup aimed right at the heart of the market.
The midsize Leganza would take on the likes of the Honda Accord, the little Lanos competed with subcompacts such as the Hyundai Accent, and the compact Nubira was intended to lure shoppers away from such tried-and-true offerings as the Toyota Corolla.
Predictably, Daewoo, with no brand recognition and a feeble dealer network, barely survived to see a third model year.
While the larger Leganza actually sold in some volume—and can actually be seen occasionally in traffic around Chicago to this day—the smaller cars were a very tough sell.
The toughest sell might have been the Nubira Wagon. The only wagon offered in the U.S. by Daewoo, the 5-door version of the Nubira is rarely seen today. Exact sales figures for the wagon body style are difficult to come by, but there couldn't have been many produced for the American market.
Daewoo was likely about to pull out of the U.S. market anyway, but the financial collapse of its Korean parent company accelerated that departure after the 2002 model year.
Short Timers: Recalling the 1999-2002 Daewoo Lineup
1991-1992 Geo Storm Wagonback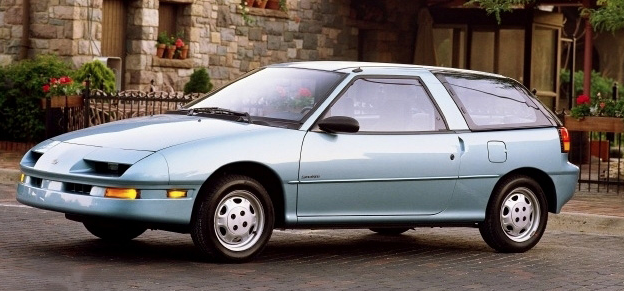 Odds are if you've seen a Geo Storm recently, it wasn't a Wagonback. While the Storm was available through Chevrolet/Geo stores between 1990 and 1993, the slow-selling wagon was only offered for the 1991-1992 model years.
One knock against the wagon was its price, which came in about $1000 above the cost of the more popular hatchback Coupe. Another bummer was that the Wagonback was not available in sportier GSi trim, and thus could only be had with a 90-horsepower 1.6-liter four, and not the 140-horsepower 1.8 that was offered in Coupes.
The Storm, like all Geo vehicles, was a "captive import," meaning that it was built by another manufacturer for sale by Geo. All Storms were built by Japanese carmaker Isuzu, and were close mechanical kin to that maker's Impulse sporty coupe.
2011 Saab 9-5 SportCombi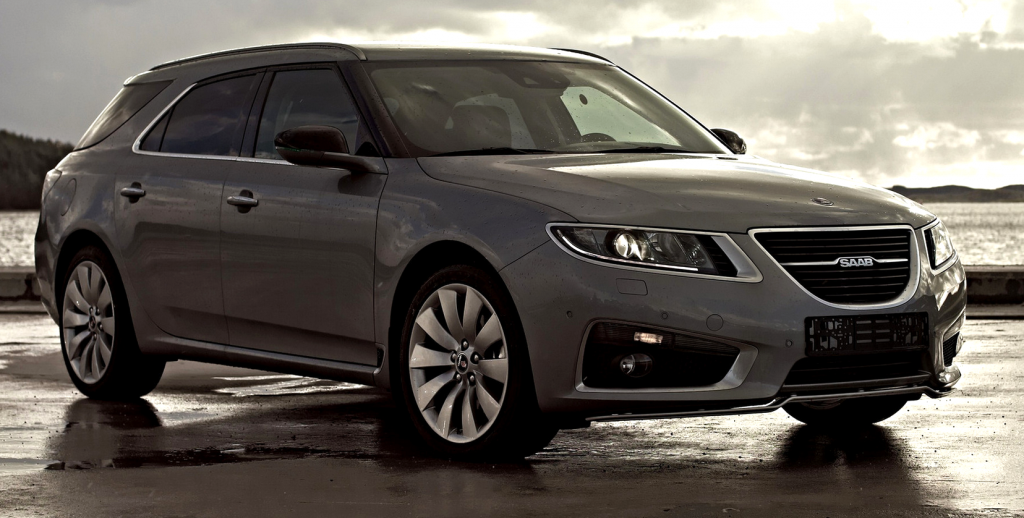 What could have been the coolest Saab product in decades instead became a footnote located somewhere near the end of this storied Swedish carmaker's obituary.
Right around the time parent company General Motors was being guided through a painful bankruptcy, Saab was introducing the long-overdue replacement for its midsize 9-5 lineup.
Almost as soon as production began, Saab was sold to Dutch sports-car builder Spyker—a transaction that halted all Saab production while the new owners got their ducks in a row.
Turns out, those ducks never quite got lined up—as production of the 9-5 never reached anything approaching regular. All told, about 11,000 9-5 sedans were produced between 2010 and 2012, and, sadly, just 27 SportCombi wagons.
Here's the rub–by most accounts, none of those wagons were ever issued proper VIN numbers, and thus cannot be licensed for road use, or so the story goes.
Saab aficionados likely never warmed to the new 9-5 anyway. As a GM division, Saabs shared their architecture with other products under the corporate umbrella, and the 9-5 was no different. Riding on GM's Epsilon II underpinnings, the 9-5 had much in common with the Buick LaCrosse.
All 2010-2012 9-5s were delivered with a turbocharged 2.8-liter V6 mated to Saab's XWD all-wheel-drive system, and were built in the brand's historic Trollhättan assembly plant in Sweden.
1978-1979 Pontiac Sunbird Safari Sport Wagon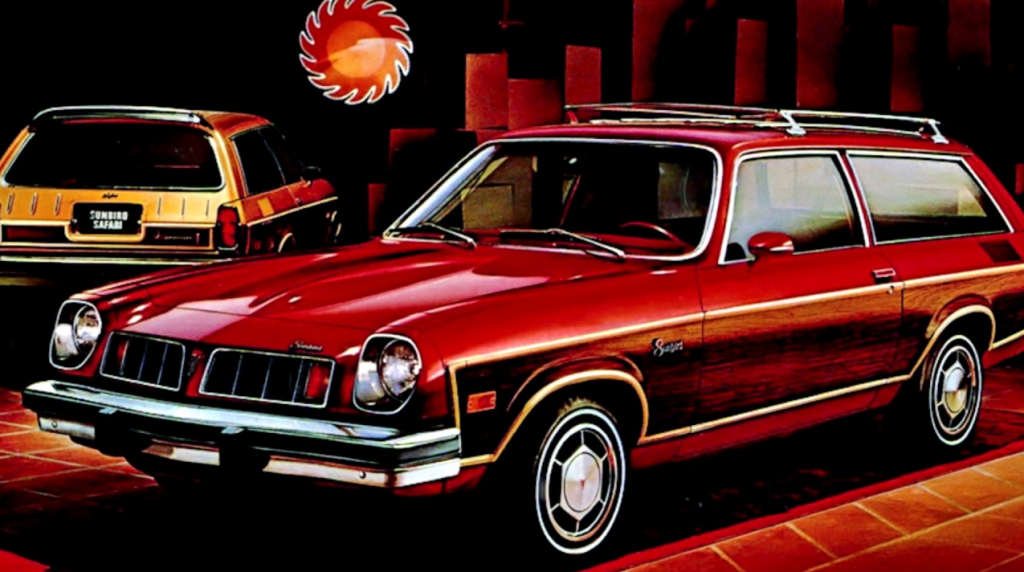 This car may look familiar, but it's actually a little strange, and a little cool. When General Motors dropped the Chevy-Vega-clone Pontiac Astre lineup for the 1978 model year, the Astre Safari wagon got a bit of a reprieve–it lived on for a couple more model years, rebadged as a Sunbird.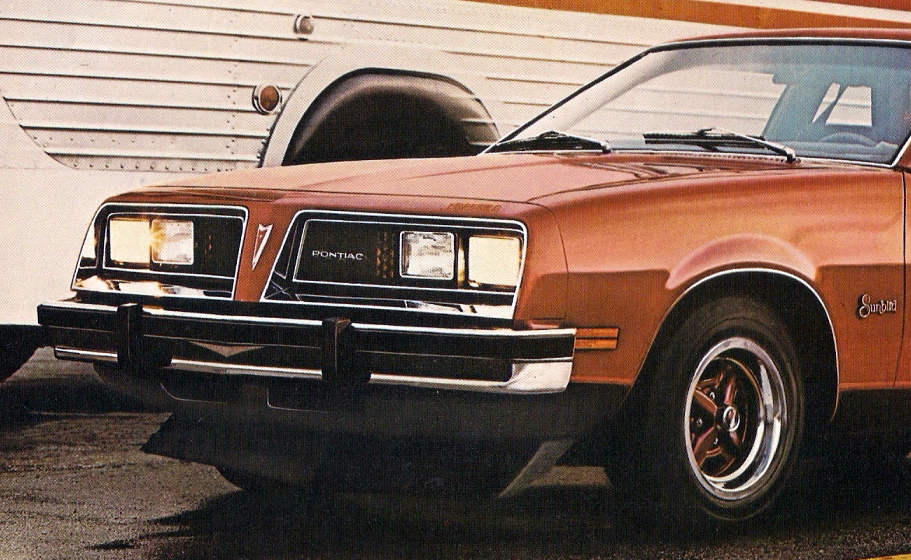 Other than the new badges, the Sunbird Safari Sport Wagon was essentially unchanged from its Astre days. Clearly, this car was a stopgap measure , so it's not too surprising that its sales were rather dismal. About 8400 of these little longroofs found homes in 1978, and just 2900 did in 1979.
The Sunbird line went without a wagon for the 1980 model year. For 1981, the Sunbird name itself went on a short hiatus, returning for 1984 on Pontiac's version of GM's J-Body platform, which also hosted the Chevrolet Cavalier.