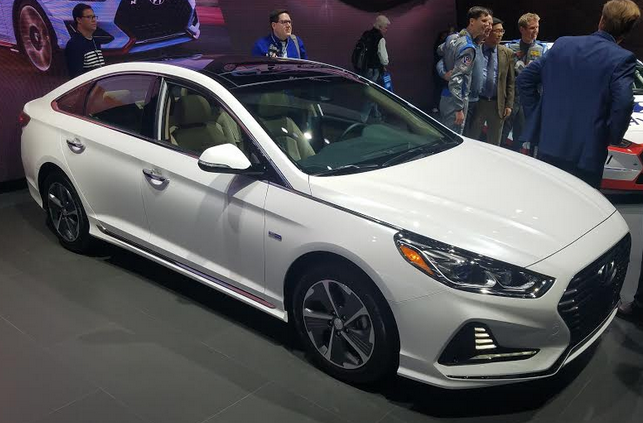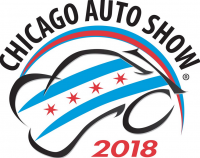 Following in the footsteps of its refreshed-for-2018 Sonata midsize sedan, Hyundai unveiled the Hybrid and Plug-in Hybrid versions at the 2018 Chicago Auto Show.
More from the Chicago Auto Show
The 2018 Hyundai Sonata Hybrid and Plug-in Hybrid both receive a thorough styling refresh that includes new 16- and 17-inch wheel designs and new front and rear fasciae (the hood, headlights, front fenders, deck lid, and taillights have all been redesigned).
Inside, the steering wheel is new and the instrument panel center stack has been redesigned, and a USB charging port has been added to the rear-seat area. Newly available features include Qi wireless device charging, a heated steering wheel, real-time-traffic navigation services, Hyundai Blue Link Connected Car remote-access services, and an updated navigation system with a bird's-eye-view map perspective.
First Spin: 2018 Hyundai Sonata
A blind-spot monitor with rear cross-traffic alert and lane-change assist is standard—automatic emergency braking and lane-keep assist are newly available. The steering and suspension have been revised for better ride and handling, Hyundai says. All of these updates are in step with the "regular" 2018 Sonata, which was unveiled at the 2017 New York Auto Show and went on sale last summer.
Powertrains carry over for both versions. The Sonata Hybrid is powered by a 2.0-liter 4-cylinder paired with a 38kW electric motor and a 6-speed automatic transmission for a total output of 193 horsepower. The Plug-in Hybrid uses the same basic engine, but adds a 50 kW electric motor and a 9.8 kWh battery pack; total horsepower is 202, and the EPA-estimated all-electric driving range is 27 miles.
The 2018 Hyundai Sonata Hybrid is slated to go on sale in the first quarter of 2018, with the Plug-in Hybrid set to follow in the second quarter.
CG Says:
With brand-new Honda Accord and Toyota Camry models on the market, the midsize sedan class is as competitive as ever, but Hyundai's nicely executed refresh of its mainstream Sonata last year helped keep it a compelling choice for value-oriented shoppers. Extending those updates to the "green" Sonatas was a no-brainer. We would have liked to see some powertrain updates too, however.