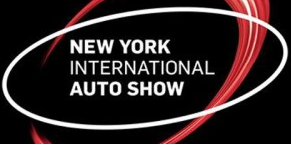 At the 2018 New York Auto Show, Hyundai introduced its second all-electric vehicle, the 2019 Kona Electric. Based on the recently introduced Kona small crossover, the Kona Electric promises more than 250 miles of range on a single charge.
The Kona Electric joins the Ioniq Electric 4-door hatchback in Hyundai's EV stable. The Ioniq Electric has a 110-mile range. The Ioniq is also offered in Hybrid and Plug-in Hybrid variations.
Test Drive: 2017 Chevrolet Bolt EV Premier
The Kona Electric features a 201-horsepower motor mated to a 64 kWh lithium-ion battery. This juuuust tops the Chevrolet Bolt EV, which has a 200-horsepower motor and 60 kWh battery.
The Kona Electric will come with standard DC fast charging, a feature which is optional on the Chevrolet Bolt EV and Nissan Leaf.
A Drive Mode Select feature will allow drivers to choose from three driving modes: Normal, Eco, and Sport. Each mode will incorporate unique steering and throttle-response settings. Though the gasoline-engine Kona is available with front-wheel drive or all-wheel drive, the Kona Electric is front-drive only.
Pricing and availability information have not yet been announced, but expect Kona Electric to be priced near—or just below—the Bolt EV, which starts around $38,000. The 2019 Kona Electric is slated to go on sale in the fourth quarter of 2018. At least at first, sales will be limited to California, ZEV-focused states in the western and northwestern regions, and select large metropolitan areas.
CG Says:
While Tesla strains to produce its heavily hyped Model 3 in significant numbers and is currently struggling with assembly-quality issues, another moderately priced long-range EV is set to hit the market.
It's worth noting that while Hyundai is relatively new to the EV market, Chevrolet is not, having sold the extended-range-electric Volt since 2011. What this means is that while Kona Electric customers will enjoy access to the $7500 federal-tax credit for years to come, the incentive runs out for General Motors sometime next year.
Unless Chevy chooses to cut the price of its Bolt EV, the Kona Electric may enjoy a significant price advantage when compared against the vehicle that appears to be its most direct competition.
More from the New York Auto Show