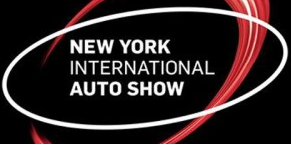 At the 2018 New York Auto Show, Volkswagen introduced the Atlas Tanoak Concept, a unibody-pickup concept vehicle that, were it to be offered as a production model, would slot nicely into the hot North American midsize truck segment.
The Atlas Tanoak Concept (Tanoak is a variety of oak tree common in coastal California) is designed around VW's MQB modular architecture, which accommodates a range of vehicles, including the Golf compact car and Atlas midsize crossover.
Forbidden Fruit: 5 Small Pickup Trucks Americans Can't Buy
Auto enthusiasts with long memories can draw parallels to Volkswagen's previous U.S-market pickup truck: the Rabbit Pickup, which was offered here between 1978 and 1984. Interestingly, the Rabbit Pickup also shared architecture with Volkswagen's compact offerings of the time, the Rabbit and Jetta.
The Tanoak Concept is much bigger than any Rabbit; it measures 214 inches in overall length and is nearly 73 inches high; it is also 11 inches longer than the VW Atlas crossover. Those dimensions make the Atlas Tanoak somewhat larger than the Honda Ridgeline, the pickup that would be its most-direct segment competitor.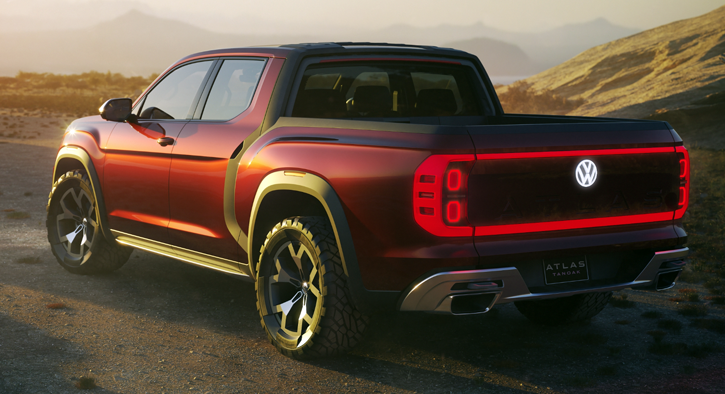 Daimler to Build a Pickup: Meet the Mercedes-Benz X-Class
The crew-cab Tanoak comes with VW's familiar 3.6-liter V6 mated to the brand's 4Motion all-wheel-drive system. VW claims the truck will reach 60 mph from a stop in 8.5 seconds.
The high-tech cabin controls are mostly digital, and are accessed primarily through a 10-inch screen system with proximity sensors and gesture control. Also included is an ambient interior lighting system that changes color from yellow to blue based on whether the vehicle is in driver-selectable Off-Road or City Mode.
These and other "gee-whiz" features would probably not make the jump to a production version of this vehicle… but Volkswagen says the Atlas Tanoak is just a concept, and that it has no firm plans to bring a pickup truck to the U.S. market.
CG Says:
Though it has been more than 30 years since VW has peddled a pickup in the U.S., the automaker has been selling its midsize Amarok in other markets for quite a while. Midsize-truck sales tallies this year will likely determine if VW will jump into the segment.
With the Ford Ranger about to begin production, this segment has grown a bit crowded; it's currently populated by the Chevrolet Colorado, GMC Canyon, Honda Ridgeline, Nissan Frontier, and Toyota Tacoma. Add to that list the possible addition of the Hyundai Santa Cruz.
All that said, VW could produce the Atlas Tanoak, and simply not sell it in the U.S.