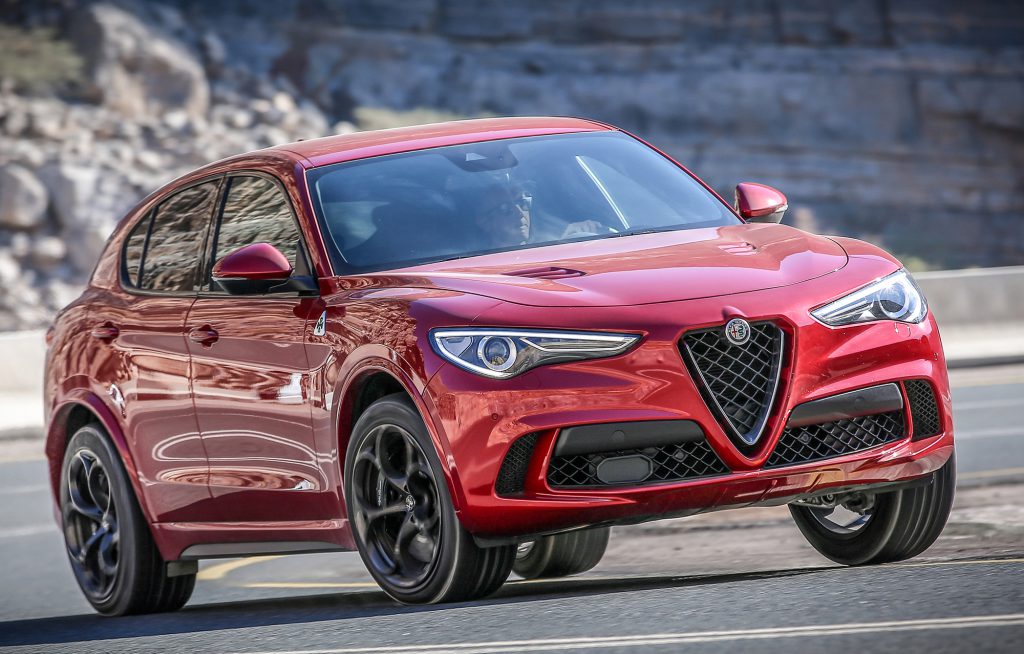 Some may not know that Alfa Romeo and Maserati — both upscale Italian brands — are part of FCA (Fiat Chrysler Automobiles), and thus "corporate cousins" to Chrysler, Dodge, Fiat, Jeep, and Ram vehicles. But that's about where the similarities end.
Although Alfa Romeo prices start at just under $40,000, most models are comfortably over $50,000 (at least with common options), so we consider Alfa Romeos to be "premium" vehicles. Ditto for Maseratis, which — despite adding some less-expensive vehicles in the last few years — still command at least $75,000 and top out at about twice that.
Following is a synopsis of vehicles offered by these two low-production-volume brands, and what's notably new for 2019.
Alfa Romeo
Alfa Romeo returned to the US market in 2015 with its limited-production 4C sports car, adding the Giulia mid-size sedan for 2017 and Stelvio mid-size SUV last year. All enter 2019 with few changes, though a big one for the Stelvio arrived earlier this year as a "late" 2018 model.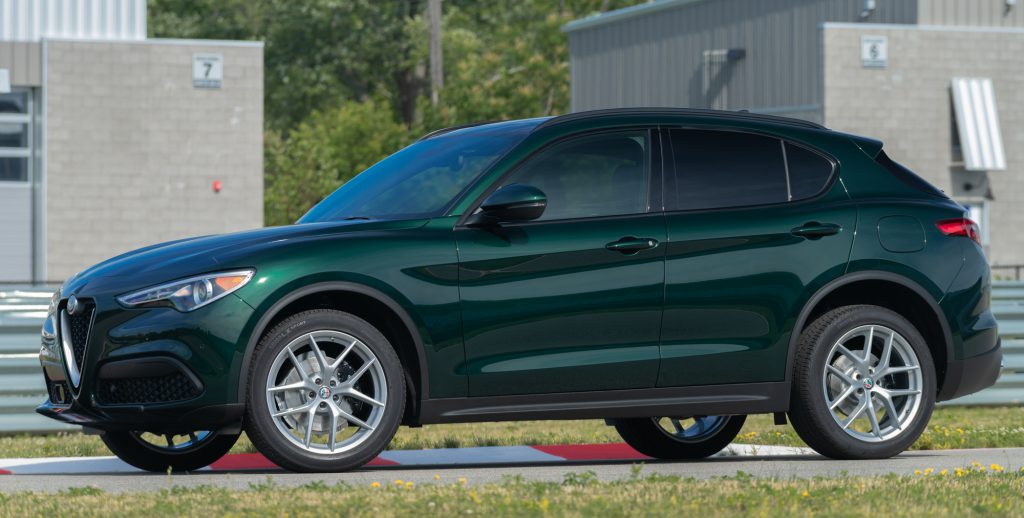 At launch, the Stelvio came in base and Ti models, both powered by a 280-horsepower 2.0-liter turbocharged 4-cylinder engine. For 2019, both models are offered in Sport versions with larger wheels, sport-tuned suspension, and distinct trim, with the Ti also offering a Lusso "luxury" version with added features and ritzier furnishings. Prices range from $40,195 for the rear-wheel-drive base model ($2000 more for AWD) to $46,995 for the Ti Sport.
As the powertrain was already available in the Giulia Quadrifoglio, it really came as no surprise that Alfa's 505-horsepower 2.9-liter twin-turbo V6 would find its way into the Stelvio. When it arrived as a late-2018 model, the Stelvio Quadrifoglio (photo at top of this article) came in only one trim level with standard all-wheel drive — which isn't offered on the Guilia Quadrifoglio — and several features that were optional on other Stelvios. For 2019, the Stelvio Quadrifoglio gets standard 20-inch bright aluminum wheels and — later in the year — available heated rear seats. Alfa Romeo claims a 3.6-second 0-60 time for the Stelvio Quadrifoglio, with a top speed of 176 mph.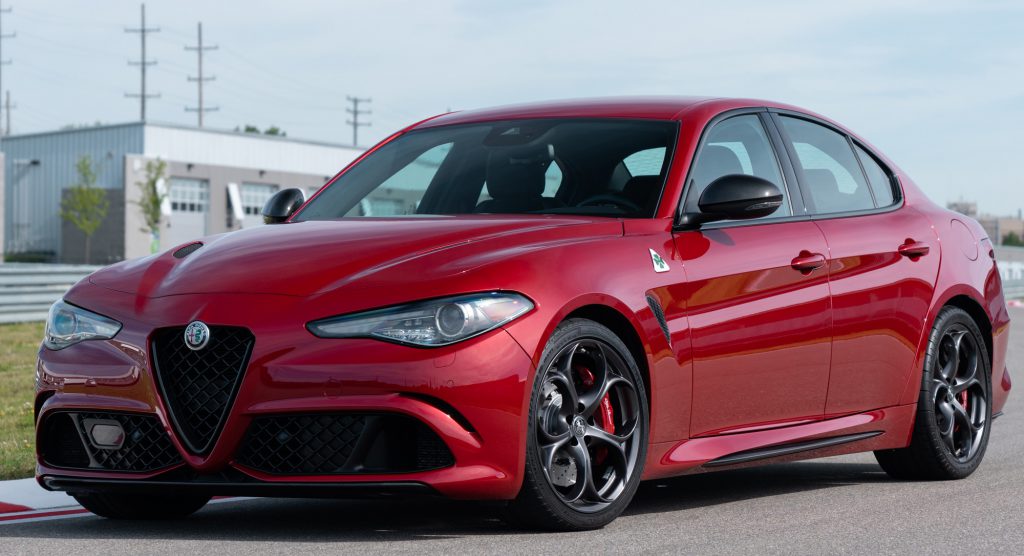 Meanwhile, the Giulia continues for 2019 with only minor changes, mostly in the form of added trim packages and — later in the year — newly available heated rear seats. Base and Ti models carry a 280-horsepower 2.0-liter turbocharged 4-cylinder engine with either rear- or all-wheel drive; Sport versions of each add larger wheels and unique styling accents, and the Ti also offers a Lusso version with luxury-oriented features. Alfa Romeo says these 4-cylinder versions are good for 0-60 in 5.1 seconds and a top speed of 149 mph. Prices start at $38,195 for a rear-drive base model and run up to $44,895 for the AWD Ti Sport.
Similar changes mark the Quadrifoglio for 2019, which continues with a 505-horsepower 2.9-liter V6 in a lone rear-wheel-drive trim level priced at $73,700. Notable is its claimed 3.8-second 0-60 time and top speed of 191 mph.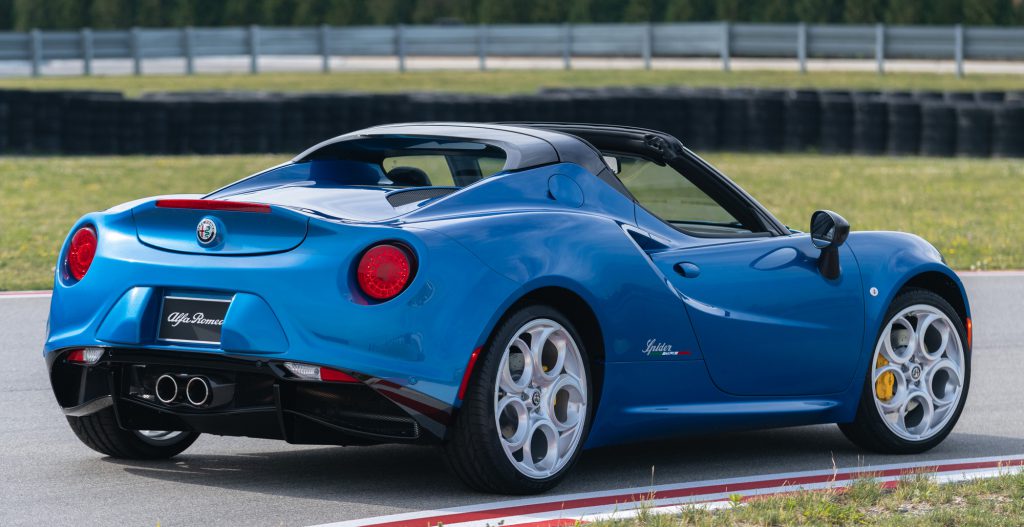 For 2019, the little 4C 2-seat sports car drops its coupe version, leaving a "targa-top" Spider priced at $66,900. Power comes from a 237-horsepower 1.7-liter turbo four driving the rear wheels through a 6-speed automated-manual transmission, a combination Alfa Romeo says produces a 0-60 time of 4.1 seconds and a top speed of 160 mph. New for 2019 are standard rearview camera (which displays its image in the rearview mirror), rear obstacle detection, and cruise control, along with the juggling of some options.
Test Drive: 2018 Mercedes-AMG GLA45
Maserati
While Maserati's long-running Quattroporte full-size sedan and GranTurismo 2-door sports-tourer both play in the $100,000-plus league, the Italian manufacturer's more-recent mid-size entries – the Ghibli sedan and Levante SUV – start at about $75,000, close to competitors from BMW and Mercedes-Benz. All carry engines built by Ferrari, and all but the GranTurismo Convertible are now available with a Driver Assistance Package that offers Level II autonomy with lane-keep assist and adaptive cruise control that will automatically keep the vehicle in pace with the one ahead in stop-and-go traffic.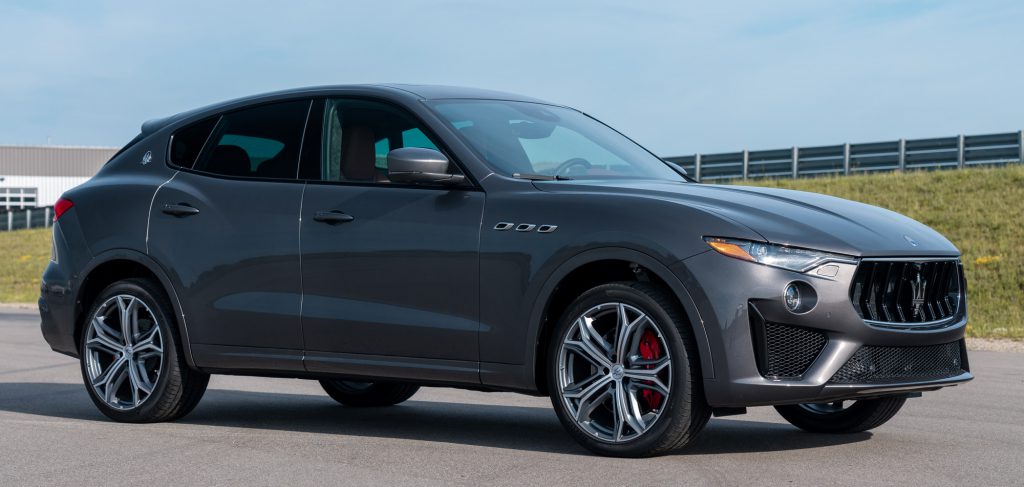 The biggest news for the 2019 Maserati lineup affects the Levante SUV.
Introduced for 2017, the all-wheel-drive Levante has already become the company's best-selling model. Base versions are powered by a 345-horsepower 3.0-liter twin-turbo V6 and start at $75,980, or $81,980 in GranLusso (luxury) or GranSport (sport) form. The S model has a 424-horsepower version of that engine and adds a panoramic sunroof, upgraded leather upholstery, paddle shifters, and wider standard color palette. It starts at $86,980, with GranLusso and GranSport versions at $91,980.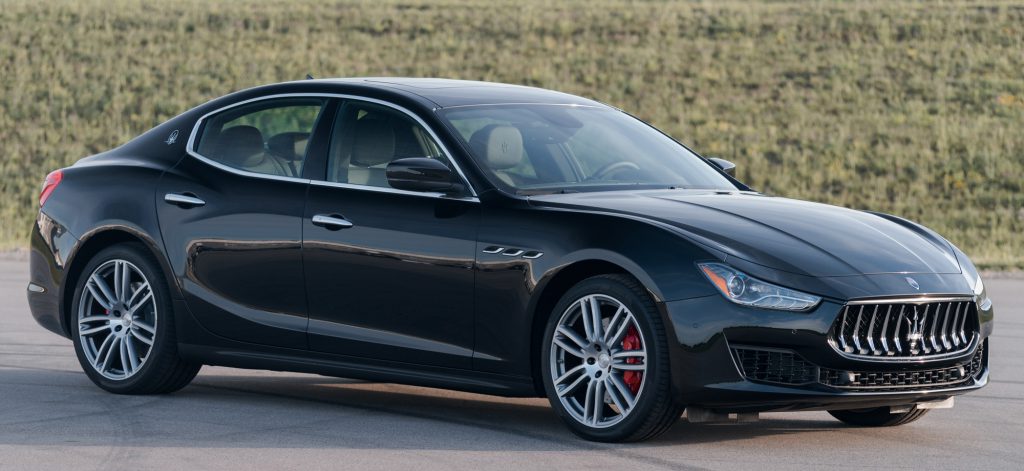 But new for 2019 are Levantes powered by a 3.8-liter twin-turbo V8. First to arrive will be the GTS with 550 horsepower, with a Trofeo version due later packing 590 horsepower. Maserati says the former is good for a 4.0-second 0-60 time and a top speed of 181 mph. Prices start at about $120,000 for the GTS, $170,000 for the Trofeo.
Similarly "mainstream" is the Ghibli sedan, which is offered in three models, each available in three trim levels. The base Ghibli has a 345-horsepower twin-turbo 3.0-liter V6 and rear-wheel drive. It starts at $74,980, with GranLusso and GranSport versions both starting at $80,980. Rear-wheel-drive S and all-wheel-drive S Q4 models carry a 424-horsepower version of the same engine and start at $79,980 and $82,480 respectively ($85,280/$87,780 in either GranLusso or GranSport form).

Only minor changes were made to the 2019 Quattroporte, which starts at $107,680 for the base S model with 424-horsepower 3.0-liter twin-turbo V6 and rear-wheel drive; the S Q4 version with all-wheel drive starts at $113,680. Top-line GTS models carry a 523-horsepower 3.8-liter twin-turbo V8, come only in rear-drive form, and start at $137,980.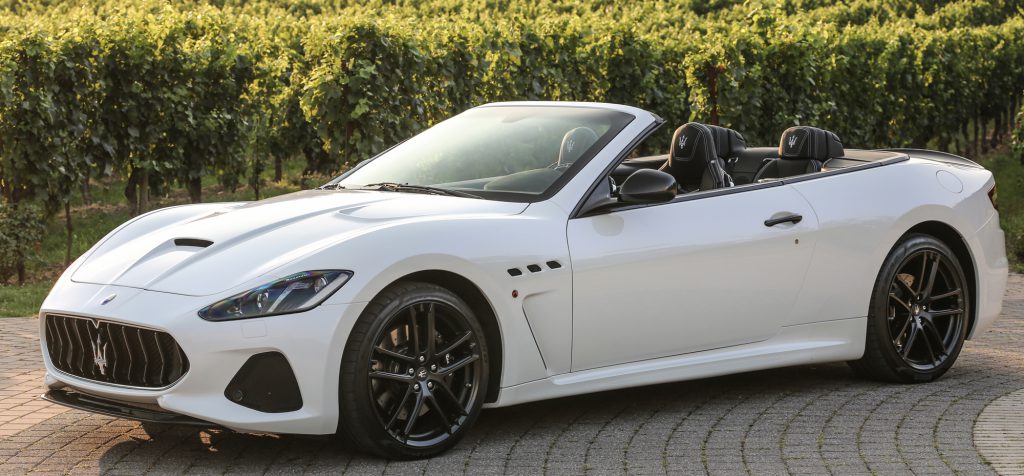 Although the 2-door GranTurismo used to be offered in both coupe and convertible form, the little-changed 2019 version comes only as a convertible (at least for now) with a 454-horsepower 4.7-liter V8 and rear-wheel drive; it starts at $150,380.